Hotel Casa Duranta is a colonial-style hotel located in the heart of Cobán. The hotel has simple, comfortable rooms and a lush courtyard.
Featured in:
Bed and Breakfast, Budget, Great for Families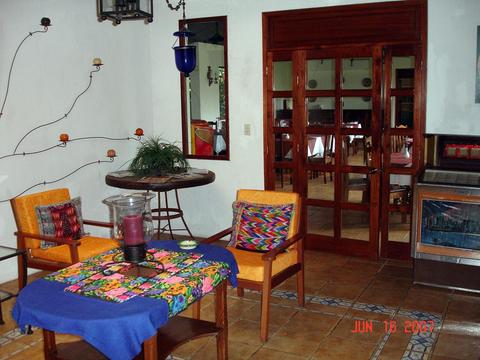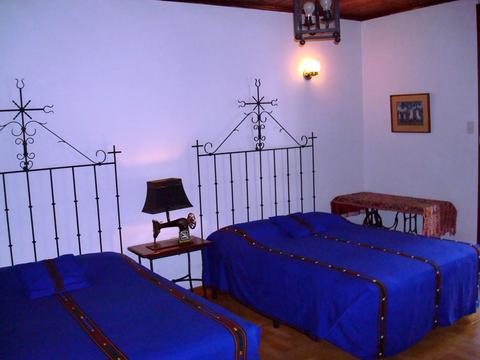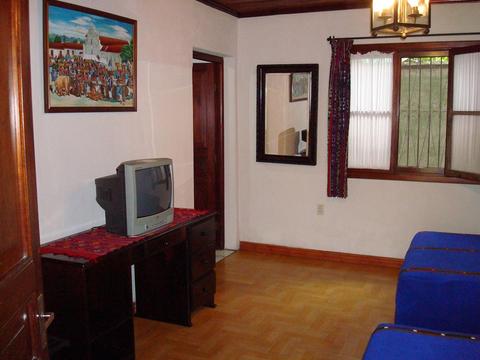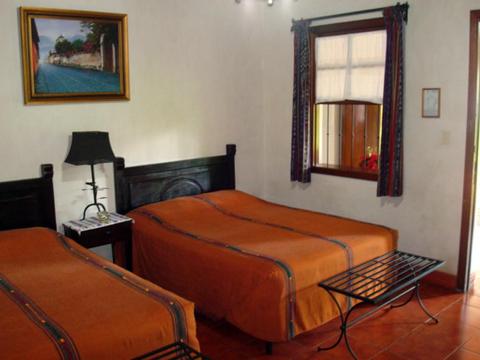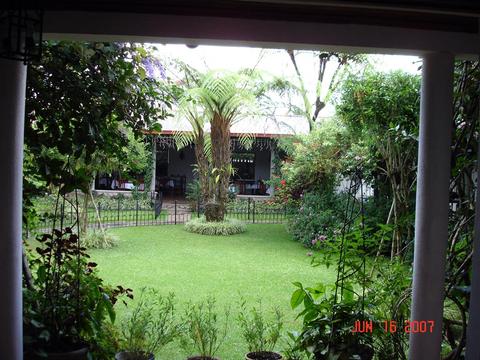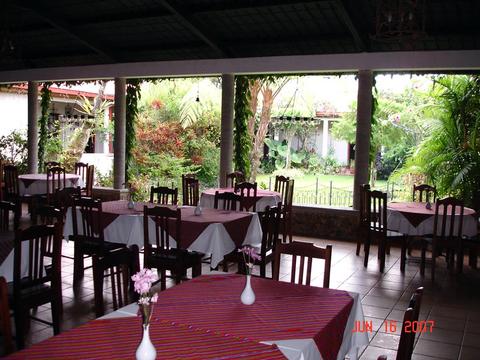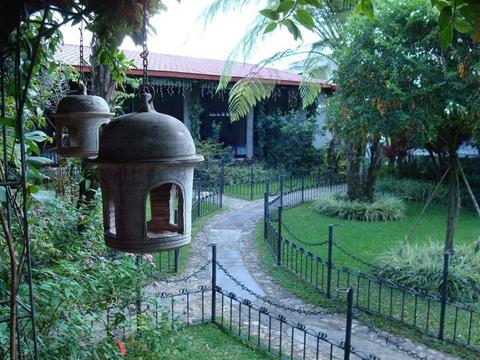 3:00 p.m. check in
1:00 p.m. check out
Wireless Internet
Restaurant in Hotel
Cobán is a midsize town that's close to several natural attractions, including the limestone pools of Semuc Champey and the Laguín caves. The town itself is somewhat nondescript but it does have a nice Mayan museum and an old cathedral. The surrounding countryside, however, is exceedingly lovely—the mountains are idyllic and perfect for outdoor enthusiasts. Cobán also produces some of Guatemala's best coffee and is a good place to tour a coffee plantation.
Hotel Casa Duranta is a colonial-style hotel located in the center of Cobán. Its location makes it easy to explore the market or cathedral and sample nearby restaurants. This hotel is clean and comfortable and has a lovely central courtyard.
The hotel's ten rooms face the courtyard. The rooms are spacious, clean, and simply decorated. They have hardwood floors and wrought iron light fixtures. Each is equipped with a large private bathroom and hot water shower. Cable TV and wireless Internet are also included. The rooms have comfortable beds and can sleep up to three people.
Hotel Casa Duranta has a beautiful garden that extends throughout the central area of the hotel. The garden is planted with a variety of tropical plants and flowers (including orchids), many of which attract hummingbirds.
Guests can enjoy tasty food at the onsite Café Duranta. The dining area here opens onto the garden and the restaurant serves a nice variety of food—options include chicken tortilla soup and back bean soup. Breakfast includes omelets and fruit yogurt granola. The food is good and the service is quick.
You can read a book or watch a movie at the hotel's lounge. The lounge is comfortable and offers guests a nice place to relax in the evening. The hotel also has a large space for social events, meetings, or conferences. Guests of the Hotel Casa Duranta have access to secure parking, fax service, and a safety deposit box.
More Property Amenities
Cable TV
Coffee Service
Conference Rooms
Fan
Gardens
Hair Dryer
Hot Water
Internet Access
Iron & Ironing board
Microwave
Private Parking
Safe Deposit Box
Telephone
Room Service
Laundry Service
Accommodations
Cable TV
Fan
Hair Dryer
Hot Water
Safe Deposit Box
Wireless Internet
Similar Hotels