Nestled into the hills above Copán Ruinas, Hacienda San Lucas offers travelers a truly unforgettable experience. The hotel is built around a 100-year-old hacienda and has beautifully designed accommodations.
Featured in:
Farm Hotel, Eco Lodges, Yoga, Great for Families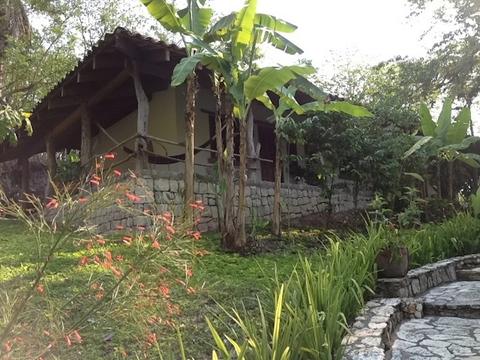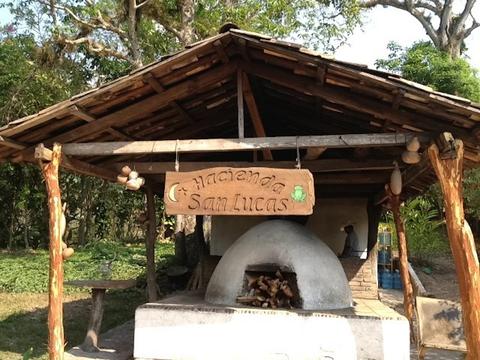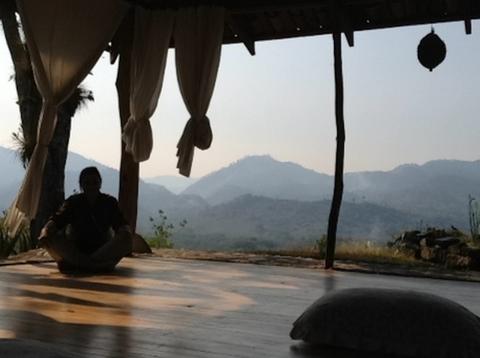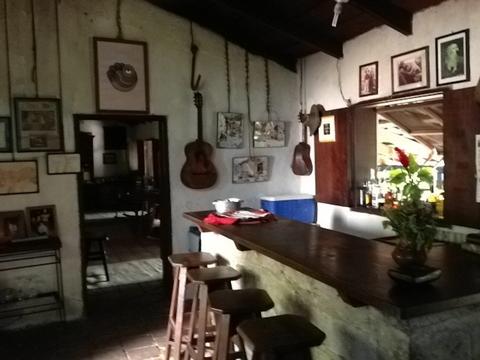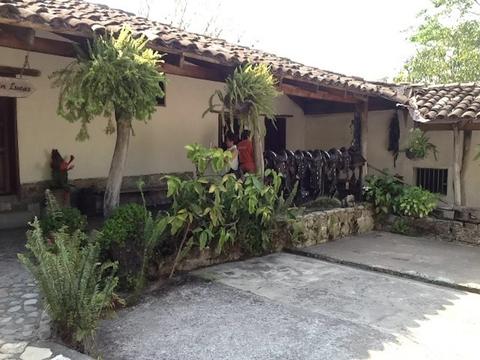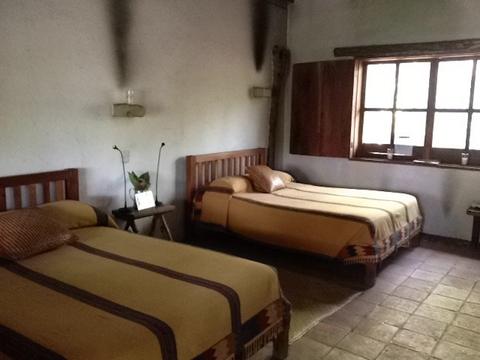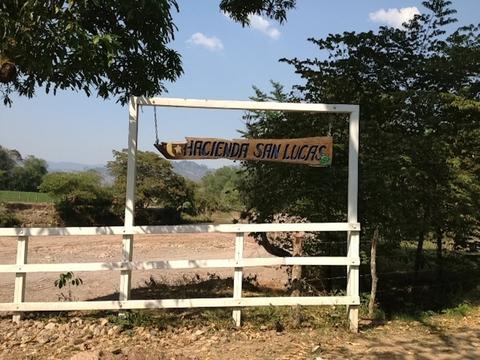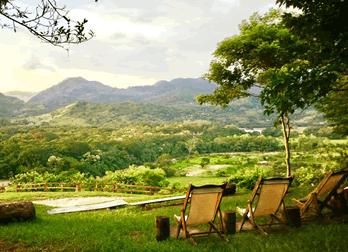 3:00 p.m. check in
1:00 p.m. check out
Wireless Internet
Restaurant in Hotel
Free Breakfast
Copán Ruinas is set just across the border with Honduras. This small city is best known for its proximity to the Mayan archeological site of Copán. Copán boasts intricate hieroglyphic carvings, well-restored pyramids, and impressive stelae—the artistry at Copán is without parallel in the Mayan world. With its cobblestone streets and red-tiled roofs, the town of Copán Ruinas is pleasant and charming. In addition to exploring the ruins, visitors to Copán Ruinas can also tour coffee plantations and soak in hot springs.
Hacienda San Lucas is set in a privileged location above both the town and ruins of Copán. The hotel sits on a 300-acre (121-ha) piece of property that protects a pristine tropical rainforest. The view of the surrounding valley is incredible, particularly at sunset. The hotel's distance from town provides guests with a sense of peace and tranquility.
The hotel's original hacienda is over 100 years old and was lovingly restored using local materials, techniques, and labor. The Hacienda's mission is to provide guests with an unforgettable and personalized experienced.
The eight adobe rooms are spacious and attractive. The rooms' double beds are handcrafted from local cedar and topped with comfortable mattresses. The rooms are well lit with solar light, and kept cool with ceiling fans. All rooms have a private bathroom with a hot water shower and regular AC plug (for charging electronics). Sleep comes easily in this relaxing setting close to nature.
The restaurant here is absolutely stellar. The menu adapts local Maya dishes to modern times and produces unique Mayan fusion cuisine. Maya traditional food bases – including corn, squash, and beans – mingle with contemporary cooking techniques and flavors. The menu changes with the seasons and always includes fresh produce. Guests can watch some of the ingredients (like corn tortillas) be made on-site. The ambiance of the restaurant – with its candlelight and stunning views – is fantastic.
Guests of Hacienda San Lucas can enjoy a number of activities at the hotel. Yoga classes are sometimes held here, and there are trails that wind throughout the hotel's property that offer excellent birding opportunities. There are also hammocks strung about the property that provide tempting places to take a nap.
More Property Amenities
Bar
Currency Exchange
Massage
Yoga Lessons
Private Parking
Hiking Trails
Hot Water
Internet Access
Laundry Service
Similar Hotels