Copán Ruinas (Honduras), Guatemala
The town of Copán Ruinas is located just 8 miles (13 km) across the border with Honduras. This pleasant town is set within a lush valley and abuts the Mayan site of Copán. Copán is an archeological site that houses some of the most exquisite Mayan structures known to date.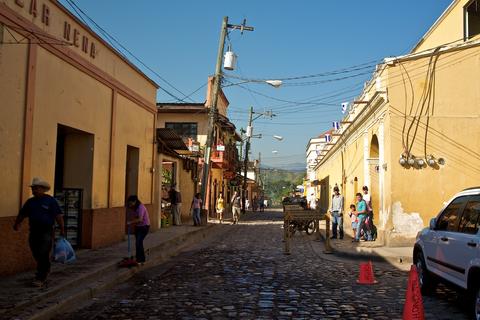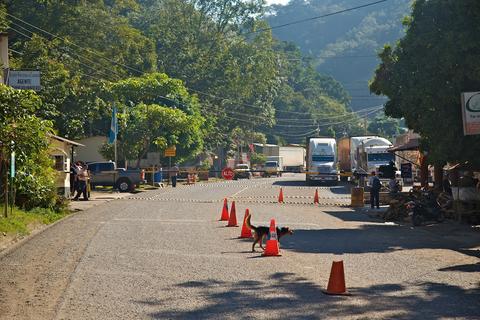 Copán Ruinas is a perfect home base for exploring the ruins of Copán (less than a mile from town) and the other nearby attractions, which include hot springs, coffee farms, and a bird park. The hillsides of the Copán Valley grow coffee, cardamom, and tobacco.
The real draw of the area is undoubtedly the Mayan site of Copán. The quality of the artwork and craftsmanship at Copán is unmatched in the Mayan world. There are incredible stelae and altars here, as well a hieroglyphic stairway that is the longest known Mayan inscription.
The town, with its cobblestone streets and red-tiled roofs, is charming. Despite an increased number of travelers visiting the town each year, the place has managed to stay both genuine and friendly. It's hard not to appreciate the clean air and relaxed atmosphere that Copán Ruinas offers.
Like many Central American towns, Copán Ruinas is built around a central park. A colonial church and a few Mayan museums border this park. The museums give travelers a good look into some of the artwork and history of the Mayan people.
There are excellent lodging options in and around Copán Ruinas, including hip budget hotels and upscale haciendas. The town's tasty restaurants serve both international cuisine and local favorites, and there are a number of cute cafés and coffee shops to sample.
If you've already visited the ruins and toured the town and are still looking for more to do, fear not. Nearby attractions include a butterfly house, bird park, hot springs, and coffee farm.
Copán Ruinas (Honduras) Personalized Trips
Guatemala