You can go for a steamy dip on the Has hot springs on the grounds of nearby Santa Teresita spa, where you can take a dip in hot springs that get their heat from the nearby Pacaya Volcano. This hotel has an upscale vibe and interesting architecture, with a total of just 18 rooms.
Featured in:
Honeymoon, Sustainable, Great for Families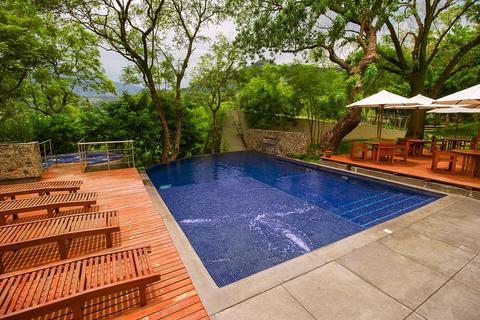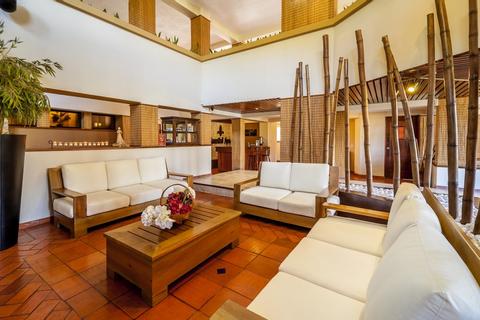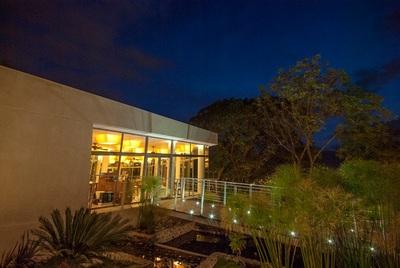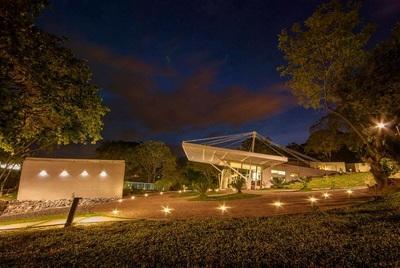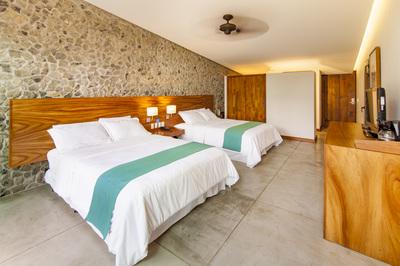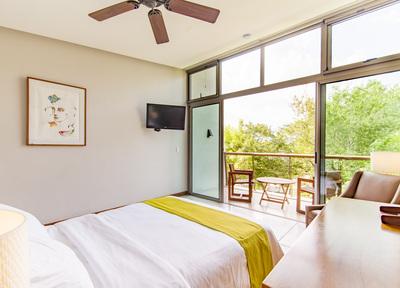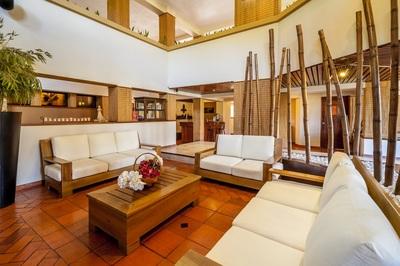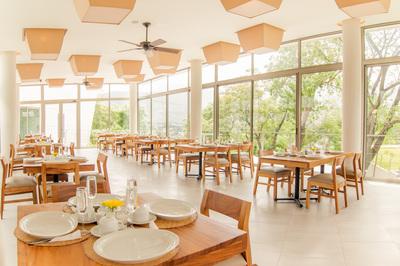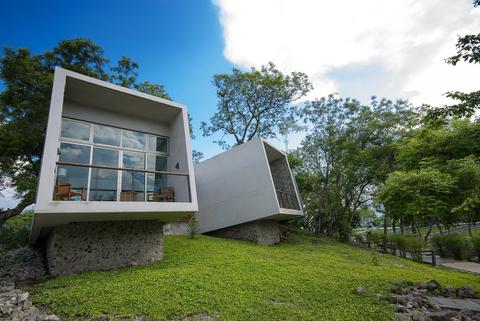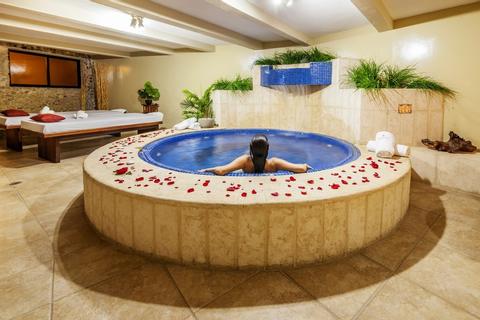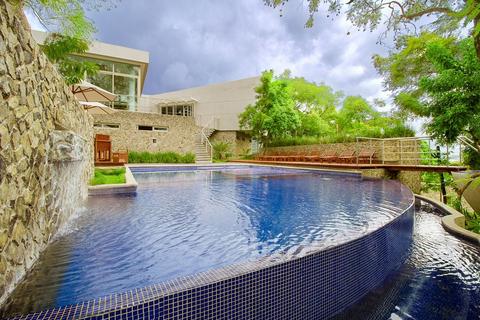 3:00 p.m. check in
12:00 p.m. check out
Restaurant in Hotel
Free Breakfast
Wireless Internet
Swimming Pool
Spa Services
While you're here, you'll be in a part of Escuintla that has a nice selection of restaurants. It's possible to explore the Pacaya Volcano, or drive with a guide to a trail that takes you up a steep, two-hour trail to the top. If you're feeling super adventurous, it's also possible to explore the Pacaya Volcano on an extended overnight trip. To see some interesting local culture, you might travel less than an hour to reach Antigua, one of Guatemala's charming, colonial cities.
Rooms have a no-frills, modern look, with neutral colors and lots of smooth, polished surfaces. Every bathroom comes with a private bathroom, fully stocked with bathrobes and hair dryers. The room has a satellite TV and there is Wi-Fi is available throughout the grounds. All of the rooms come with services like laundry and housekeeping.
The springs come outfitted with hydrotherapy baths. There's also a spa where you can sign up for massages, visit the hot sauna, and try other soothing treatments. This area also has a swimming pool and a waterslide for kids.
The restaurant serves upscale Latin American-inspired cuisine that caters to international palettes. Room service is also available, and the spa has its own restaurant and snack bars. Guests can also get a drink from the pleasant bar and lounge. Besides the many beautiful places for leisure on the grounds, there are also areas forformal events. Business travelers can make use of the conference room as well as the event space in the garden.
More Property Amenities
Private Parking
Room Service
Jacuzzi
Iron & Ironing board
Massage
Mini Bar
Air Conditioning
Cable TV
Hair Dryer
Hot Springs
Hot Water
Accommodations
Air Conditioning
Balcony
Cable TV
Hair Dryer
Hot Water
Iron & Ironing board
Jacuzzi
Safe Deposit Box
Telephone
Wireless Internet
DVD Player