The Hotel Real Santa María is located in the town of Esquipulas. The hotel is centrally located and has wonderful views of the basilica.
Featured in:
Honeymoon, Midrange, Great for Families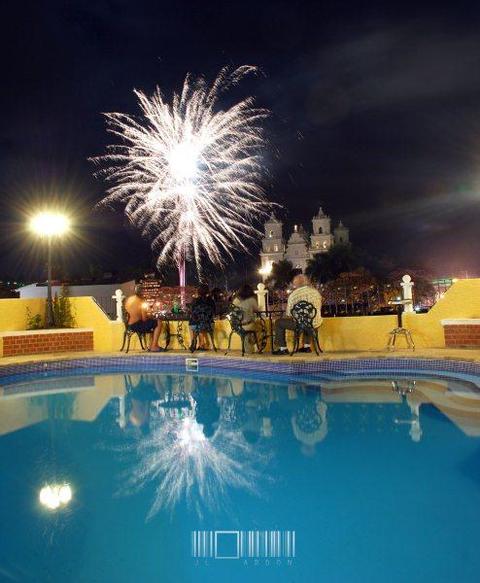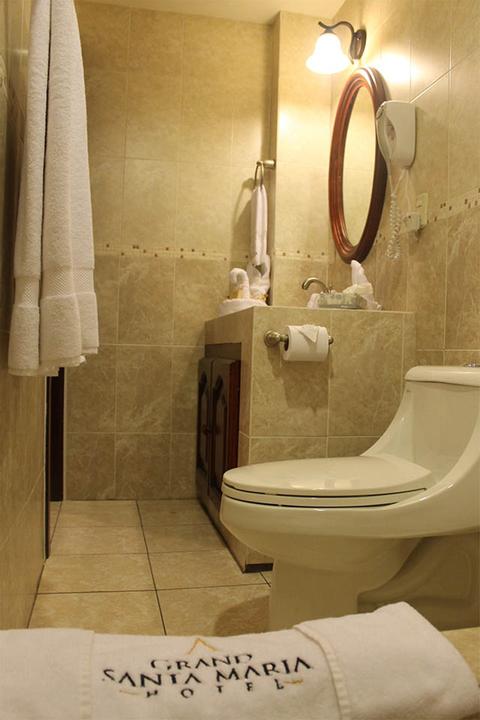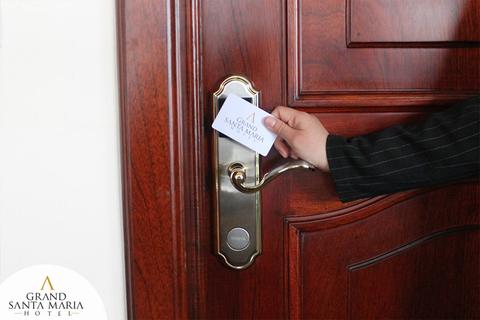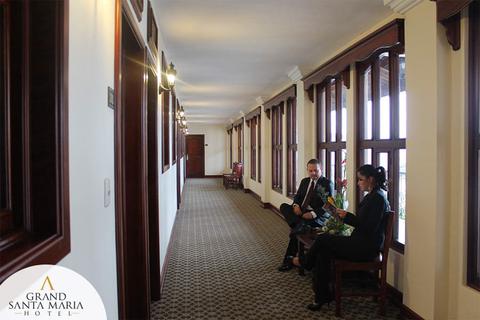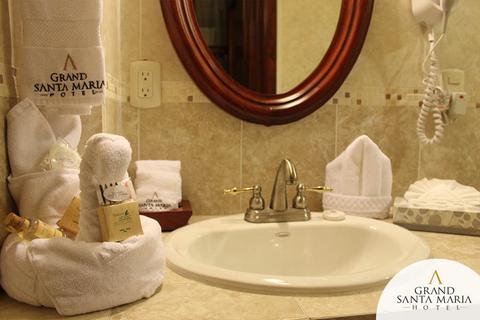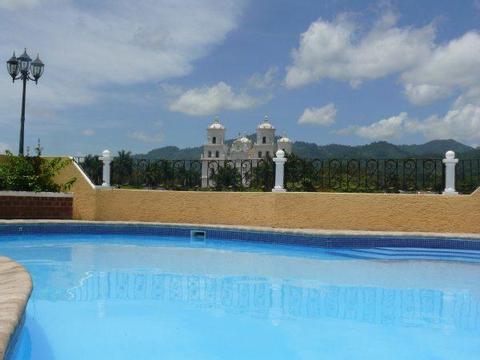 3:00 p.m. check in
1:00 p.m. check out
Wireless Internet
Swimming Pool
Esquipulas is popular with Central American travelers who come to see the town's famed Black Christ. Set inside a large white basilica, the Black Christ was made in 1584 and is thought to have miraculous powers. There are also a few attractions nearby, including a cave and a nature park. The Cueva de las Minas hosts a 160-foot-deep (50-m) cave and adjoins the El Mirago River, the latter of which locals ascribe with healing powers. Chatun is a pleasant nature park that has a zip-line, petting zoo, swimming pools, and hiking trails—it's a fun place to hang out in nature, especially if you're traveling with children.
The Hotel Real Santa María is a small and central hotel. The basilica is a block away, so if you're here to tour the church then you're in luck—some rooms even look out on it. The staff here is friendly and attentive.
Guests of this hotel have access to a terrace and swimming pool. The pool is an ideal place to cool off in either the day or night. The lighting here is warm and helps create a mellow atmosphere. From here, you'll also enjoy wonderful views of the basilica. Surprise your partner with a romantic dinner on the terrace and you'll be a happy camper for the rest of the trip.
The hotel's 19 rooms are clean, simply decorated, and fitted with contemporary amenities. The bathrooms have hot water and toiletries, and there is air conditioning to ensure that the room doesn't get too hot. After a day on your feet or in the car, kick back and watch the cable TV from bed. And if you're traveling with a computer, smart phone, or tablet, then you're in luck—the hotel has Wi-Fi. Some rooms also have balconies overlooking the street. Maids clean each room daily.
This hotel also offers laundry service, currency exchange, and wake up calls.
More Property Amenities
Cable TV
Fan
Private Parking
Laundry Service
Alarm Clock
Currency Exchange
Air Conditioning
Balcony
Hot Water
Internet Access
Accommodations
Air Conditioning
Balcony
Cable TV
Fan
Hot Water
Telephone
Wireless Internet