Casona de La Isla is a hotel on the island town of Flores. Casona de La Isla has a pleasant swimming pool and excellent views of Lake Petén Itzá.
Featured in:
Waterfront, Midrange, Budget, Great for Families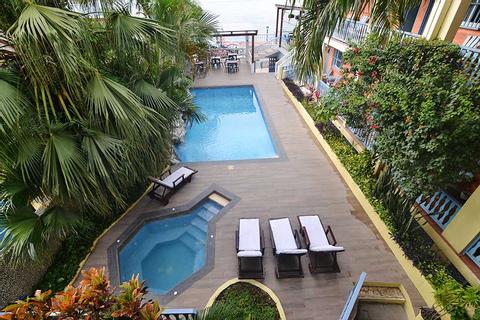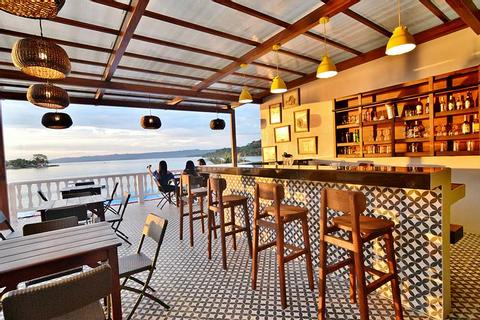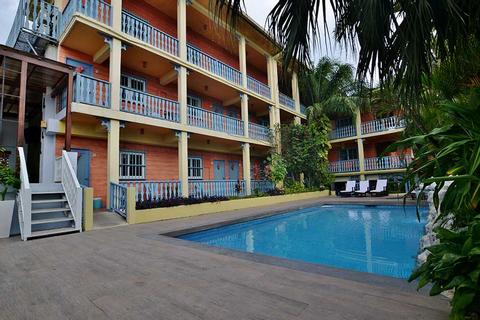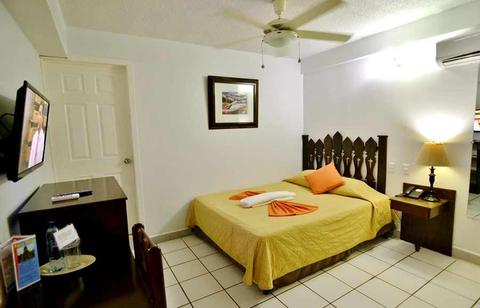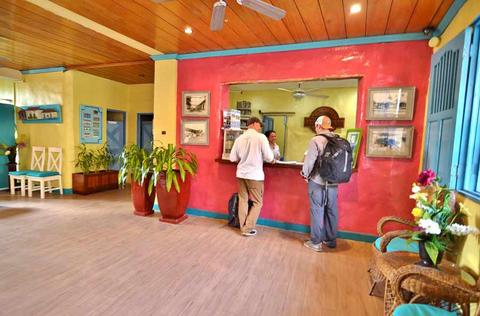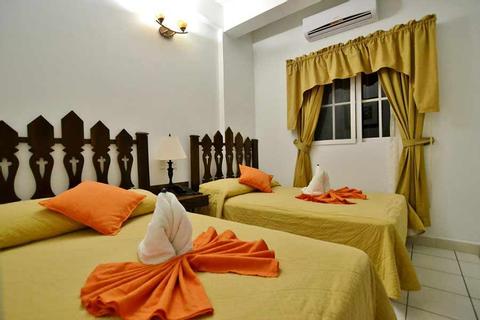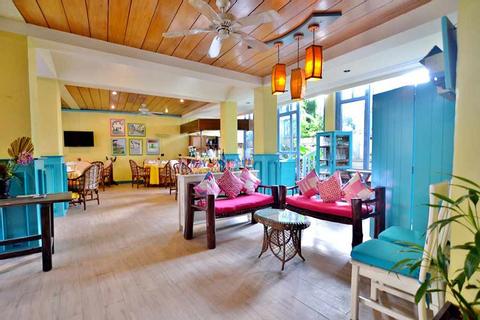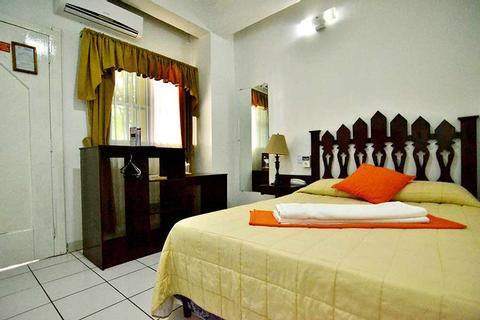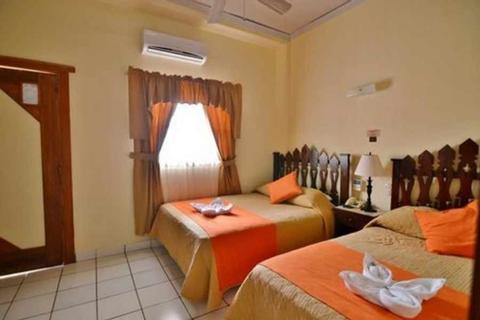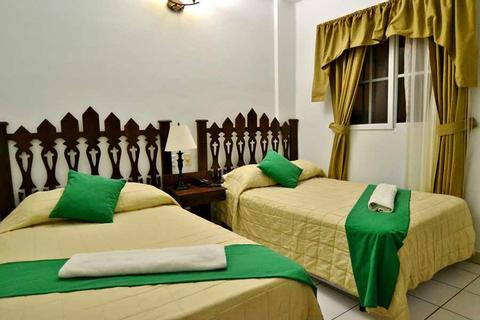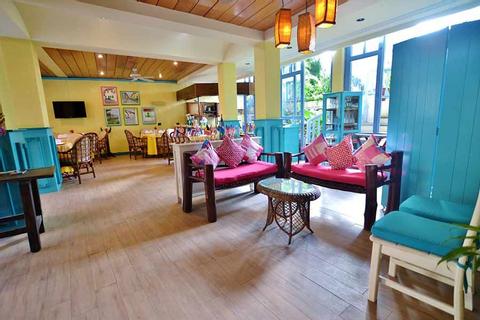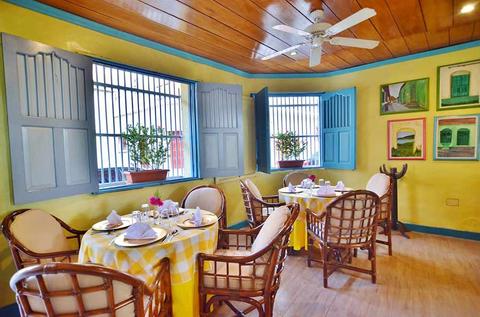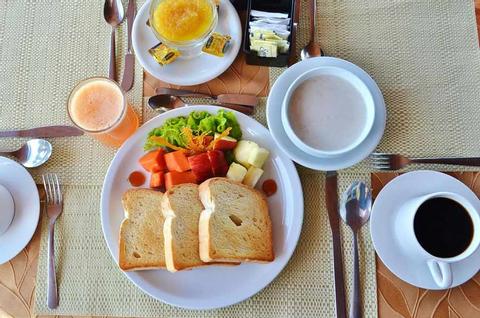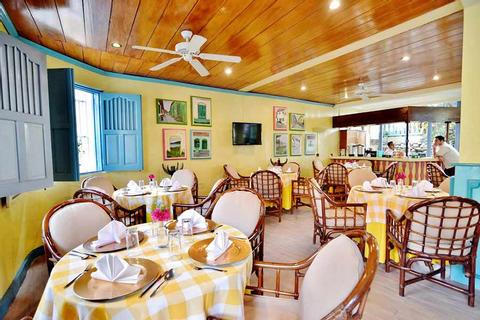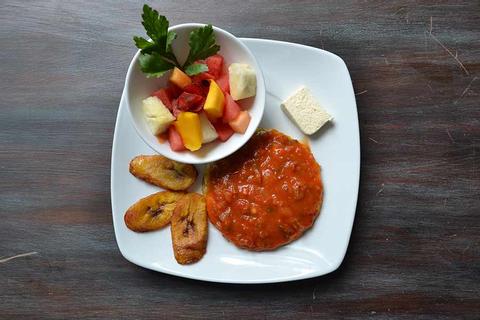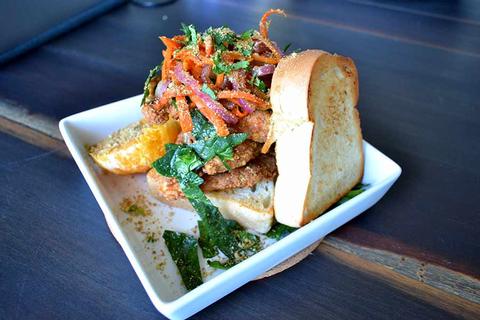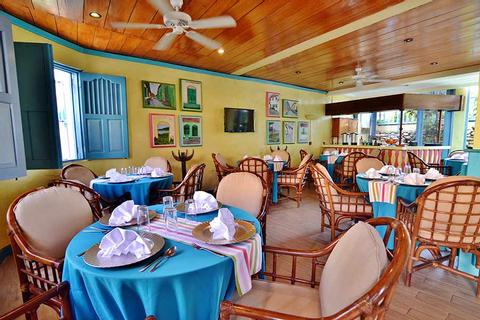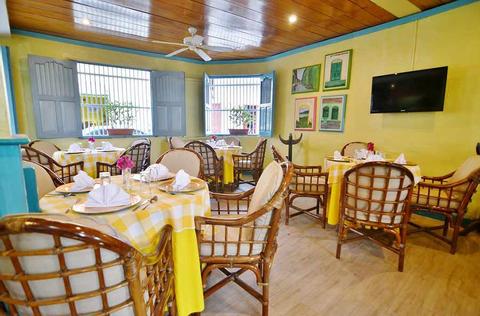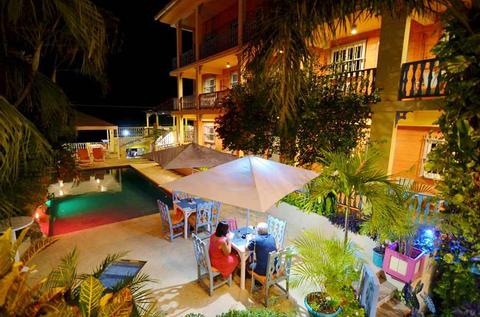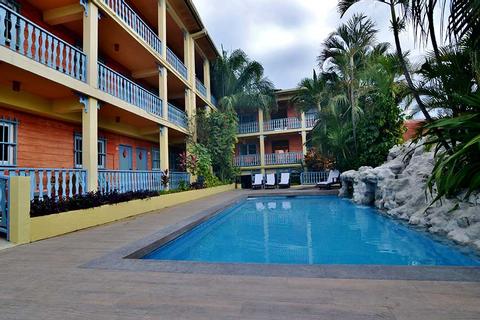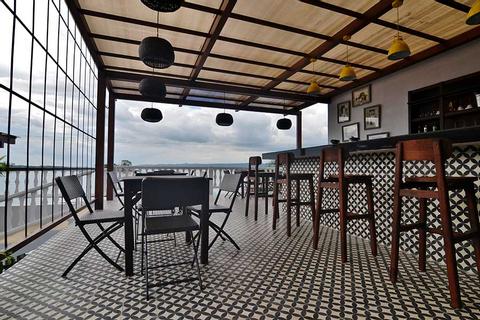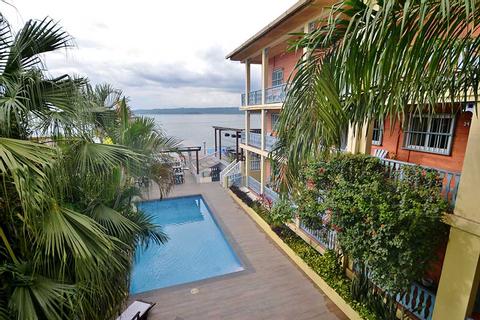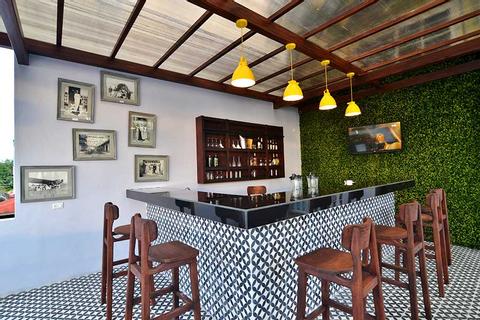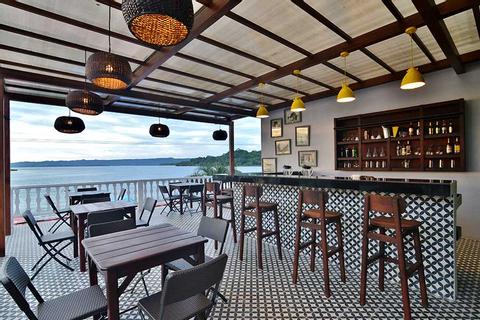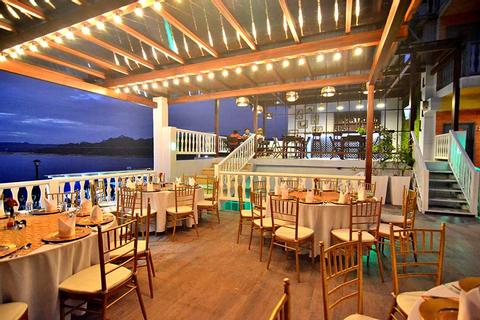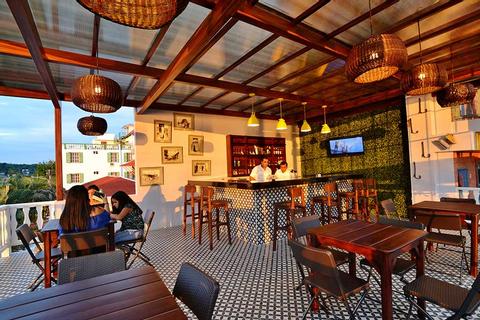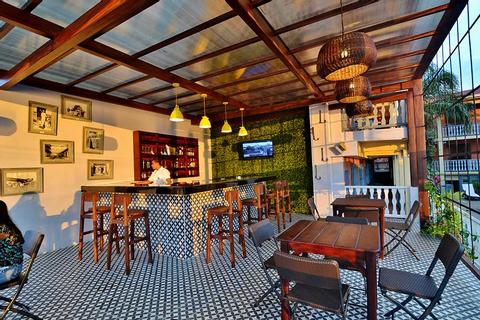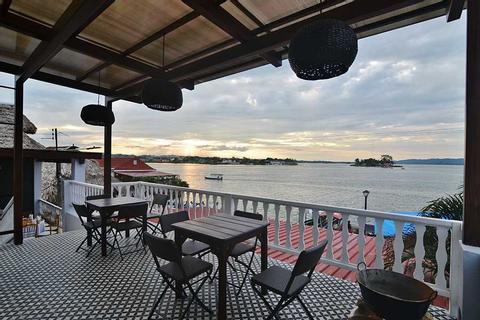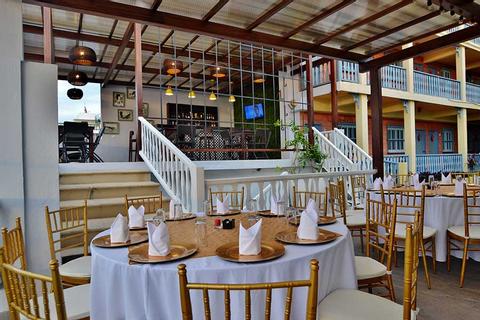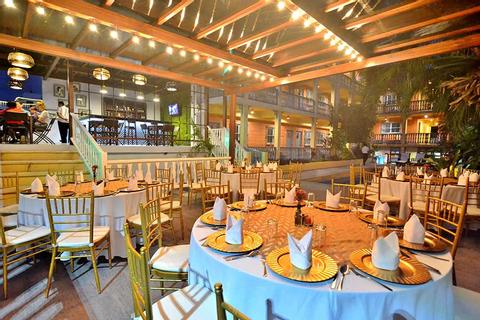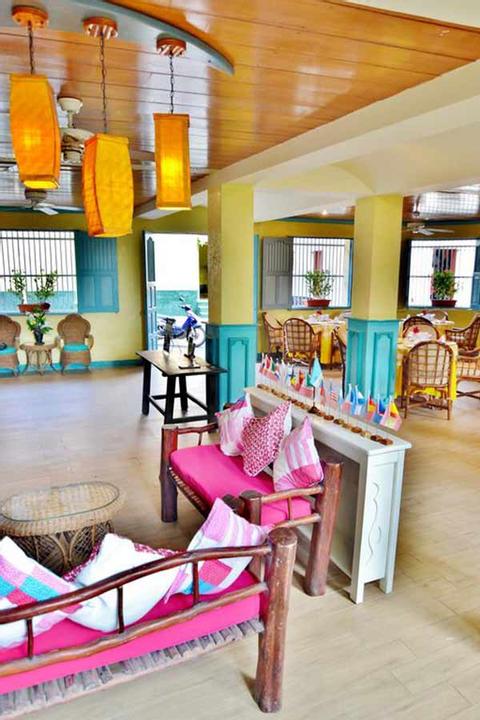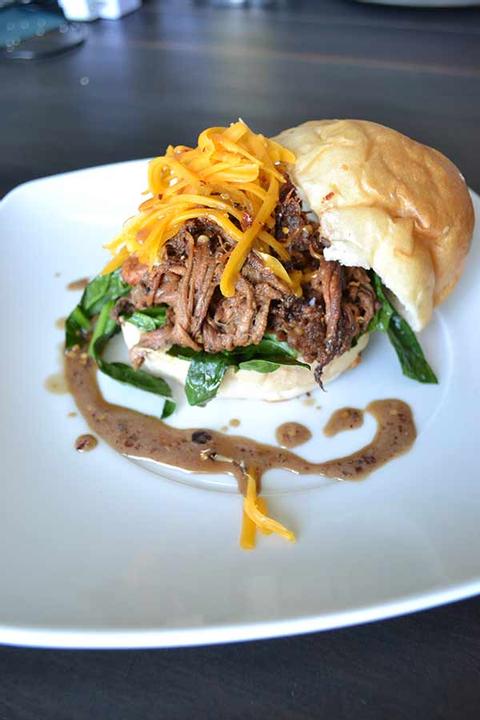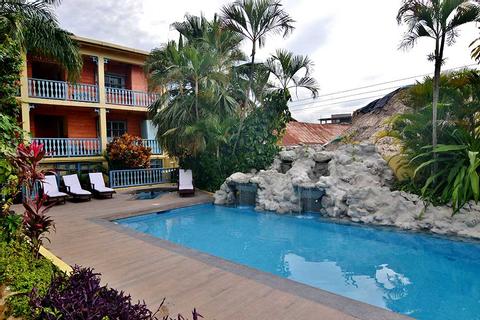 3:00 p.m. check in
1:00 p.m. check out
Restaurant in Hotel
Swimming Pool
Wireless Internet
Attractions & Sites
13 km
22 km
5 km
The charming town of Flores is set on a small island in Lake Petén Itzá. Flores is connected to the mainland town of Santa Elena by a small bridge and is easily accessible from here. Flores is a quaint and colorful place with old buildings and cobblestone streets. There are good restaurants and cafés to sample as you stroll around town. In terms of activities, travelers can go kayaking, biking, and hiking in the surrounding area.
Casona de La Isla sits at a privileged location near the shores of Lake Petén Itzá. Whether relaxing on your balcony or swimming in the pool, you won't ever be far from a good view of the lake while staying at this hotel.
The rooms are clean and arranged around the pool. They are kept cool with air conditioning, ceiling fans, and windows that open. The private bathrooms have hot water showers and good water pressure, as well as towels and soap/shampoo. The rooms also have a cable TV, wardrobe, and balconies that overlook over the lake.
The pool is large and pleasant. It has a small waterfall trickling into one end and is surrounded by a pretty courtyard. There are excellent views of Lake Petén Itzá from here, which makes it a great place to relax. There is also a Jacuzzi—soaking in its warm waters after a day in Tikal is wonderful.
The hotel's restaurant serves traditional Guatemalan food and has outdoor tables that overlook the water. Free breakfast is offered here in the morning. A number of drinks can be ordered from the hotel's bar.
Other services of Casona de La Isla include laundry service, safety deposit boxes, and wireless Internet. There are also two computers in the lobby for guests who lack a smartphone or laptop and want to get online. The front desk staff is friendly and helpful.
The hotel has a conference room that guests can use for business meetings, parties, and other special events. The conference room can hold up to 35 people.
More Property Amenities
Air Conditioning
Balcony
Bar
Beach Access
Breakfast Available
Cable TV
Conference Rooms
Fan
Gardens
Handicap Accessible
Internet Access
Iron & Ironing board
Jacuzzi
Lake View
Laundry Service
Room Service
Safe Deposit Box
Telephone
Accommodations
Air Conditioning
Balcony
Cable TV
Hot Water
Safe Deposit Box
Wireless Internet
Air Conditioning
Balcony
Cable TV
Hot Water
Safe Deposit Box
Wireless Internet
Air Conditioning
Balcony
Cable TV
Hot Water
Safe Deposit Box
Wireless Internet