It's easy to feel at home in Guatemala City when you stay at Casa Serena Apart-Hotel; cool and comfortable accommodations come with fully equipped kitchens, Wi-Fi, terraces or gardens, and more. With an assortment of layouts to choose from, there will be plenty of room to travel with your favorite people.
Featured in:
Business, Airport, City Center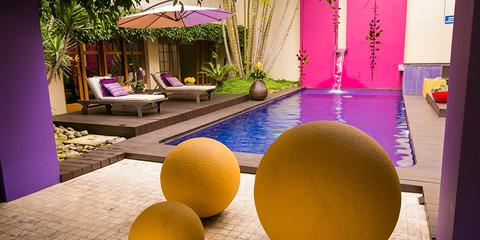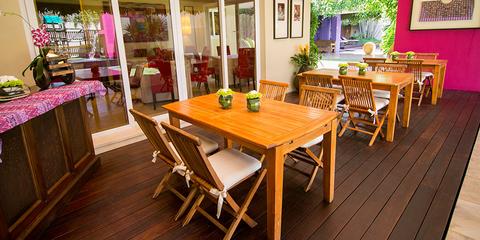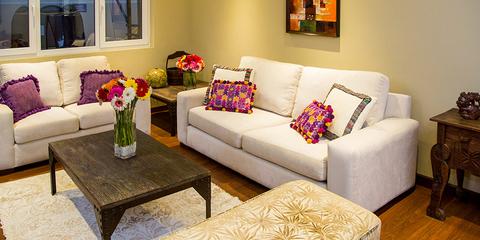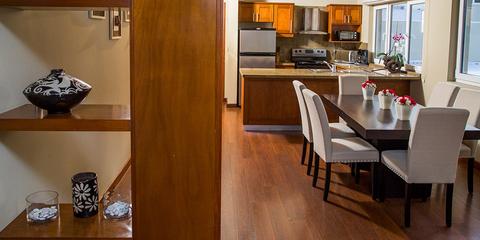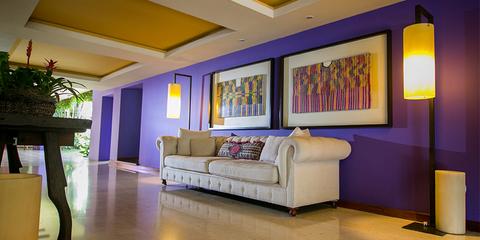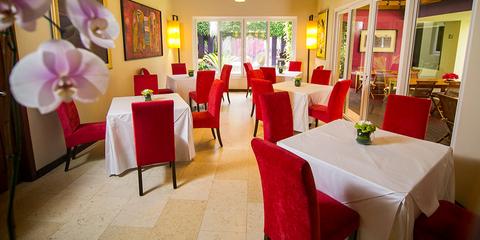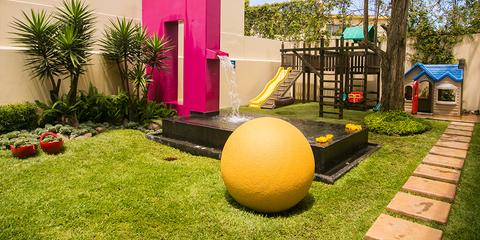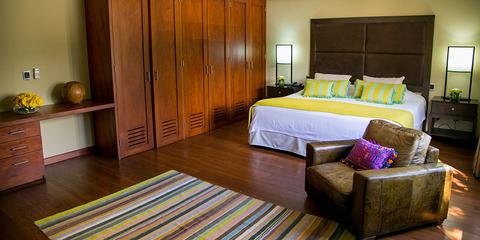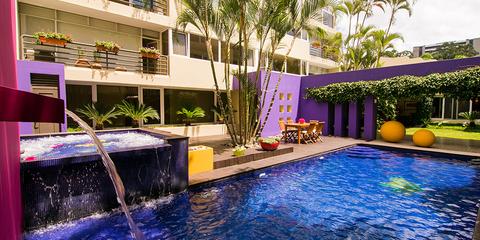 NaN:NaN a.m. check in
NaN:NaN a.m. check out
Restaurant in Hotel
– Some rooms feature –
Wireless Internet
Attractions & Sites
24 km
39 km
52 km
43 km
8 km
116 km
47 km
When you visit a thriving and transitioning city, you get a unique sampling of what life is like in that region — Guatemala City, Guatemala is a prime example. Undergoing development to make it a more pedestrian-friendly and cosmopolitan tourist destination, today's 'Guate' (as it is lovingly nicknamed) is a hodgepodge of chic modern architecture and buildings past their prime, soon to make way for the future; surrounding it all are the region's volcanoes and forests — a silent reminder that before their were cities, nature claimed all territory.
Instantly Make Yourself at Home
Between exploring the museums, galleries, restaurants, and cafes of the city and the surrounding nature just on the perimeter, you'll need a place to rest your head. Casa Serena Apart-Hotel lets you feel right at home in Guatemala City the first night you arrive. Go to the local market, prepare a welcome meal in your fully equipped kitchen, choose your room, take a hot shower, and get a good night's sleep even on the hottest of evenings — there's air conditioning.
No matter how many people are in your party, you're sure to find the comfortable accommodations you need when you choose from the following layouts:
Junior Suite Single with one (1) king size bed and bathroom — perfect for two people.

Junior Suite Double with one (1) king size bed, two (2) twin beds, and one (1) bathroom — ideal for four people.

Master Suite with one (1) king size bed, two (2) twin beds, and two (2) bathrooms — great for up to four guests.

Grand Suite with one (1) king size bed, two (2) twin bedst, and two (2) bathrooms — extra indulgence for up to four.
Plenty of Perks
Enjoy a buffet breakfast and complimentary Wi-Fi. Treat yourself to tea, chocolate, and coffee courtesy of the hotel's lounge. There's no need to miss movie night, because your LCD TV has cable. Rest assured that your belongings are secure when you're out and about enjoying adventures when you store them in your in-room safe. Sound proof rooms ensure that you get a good night's sleep — all night, every night.
Although your room is perfectly lovley, you didn't come to Guatemala to spend your entire time in a hotel suite. When you're between tours but don't want to be confined to your room, go for a dip in the year-round outdoor swimming pool. Want to play a game? Shoot some billiards or play some mini football. Let the children get out their excess energy on the playground.
Make Your Guatemala Getaway Effortless
There's so much to enjoy in Guatemala City when you take the safe, easy, and fun approach by booking with Anywhere. Your stay at Casa Serena Apart-Hotel gets even better when you let your Anywhere Local Expert manage all of your accommodations, tours, and transportation. Spend more time experiencing Guatemala and less time managing travel logistics when you leave the work to us.
More Property Amenities
Air Conditioning
Alarm Clock
Balcony
Bar
Breakfast Available
Cable TV
Coffee Service
Conference Rooms
Currency Exchange
Gardens
Hair Dryer
Hot Water
Internet Access
Microwave
Mini Bar
Mini Refrigerator
Private Parking
Accommodations
Junior Suite (Double)
Sleeps 4
Alarm Clock
Cable TV
Hot Water
Microwave
Mini Refrigerator
Safe Deposit Box
Telephone
Wireless Internet
Living Room
Dining Room
Alarm Clock
Cable TV
Hot Water
Microwave
Mini Refrigerator
Safe Deposit Box
Telephone
Wireless Internet
Living Room
Dining Room
Alarm Clock
Cable TV
Hot Water
Microwave
Mini Refrigerator
Safe Deposit Box
Telephone
Wireless Internet
Living Room
Dining Room
Alarm Clock
Cable TV
Hot Water
Microwave
Mini Refrigerator
Safe Deposit Box
Telephone
Wireless Internet
Living Room
Dining Room
Similar Hotels