Eco Suites Uxlabil is a hotel in Guatemala City. This hotel has fully equipped apartments and a quiet residential location.
Featured in:
Eco Lodges, Sustainable, Bed and Breakfast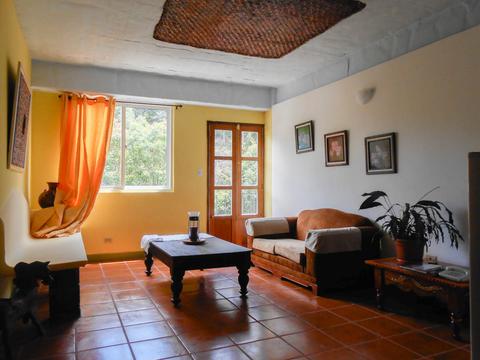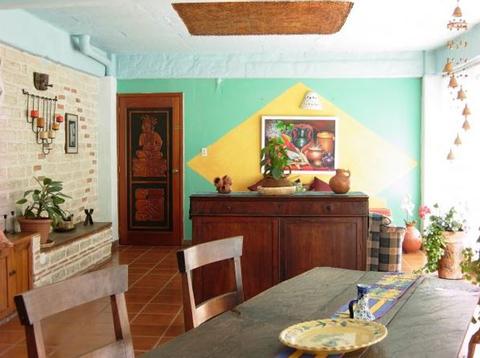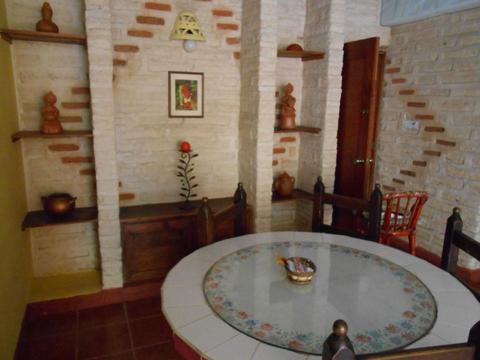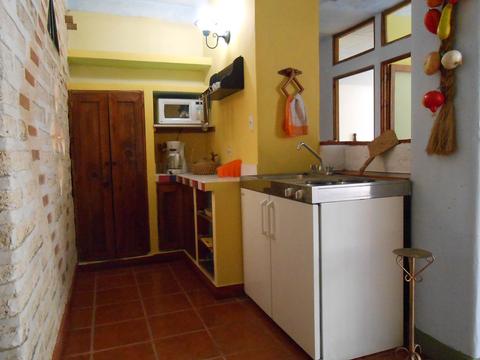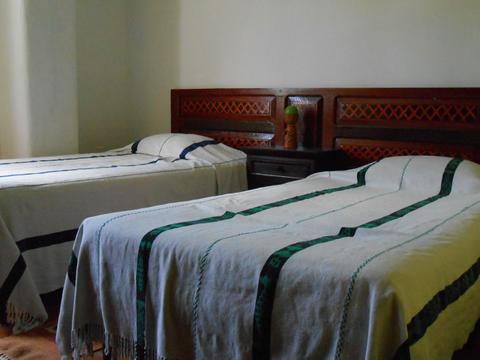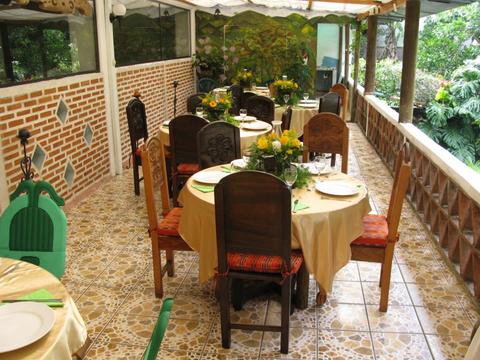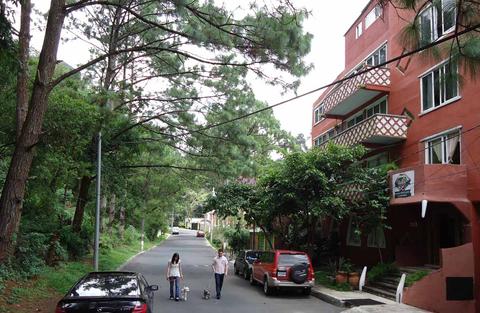 3:00 p.m. check in
1:00 p.m. check out
Wireless Internet
Attractions & Sites
24 km
39 km
52 km
43 km
8 km
116 km
47 km
Guatemala City is the capital of Guatemala. The La Aurora International Airport is located here and it's likely that travelers will spend at least a couple of days in the city. Although big and busy, Guatemala City has its charms. There are historic zones with old buildings, churches and museums, as well as newer developments with upscale restaurants and ample shopping options. Outside the city travelers can tour coffee plantations, go bird watching, and hike volcanoes.
Eco Suites Uxlabil is set in a residential neighborhood (Oakland, in Zone 10) in Guatemala City. This location is quiet and lovely and provides guest with respite while staying in the city. The hotel is situated within a gated area, so is safe and secure.
Accommodations consist of apartments. The apartments are homey and cozy, with nice living rooms and artisan furniture. They are built with local materials and decorated in Mayan themes. All apartments are equipped with a full kitchen, which is a useful addition, especially for longer-stay guests—you can cook, store food, and keep drinks cold. All apartments have a private bathroom, hot water shower, and cable TV. Some also have a balcony with views of the forest; it's pleasant to sit out here and listen to the birds chirp. The apartments are cleaned daily (except on Sundays).
The hotel has plenty of sitting areas where you can kick back and enjoy impressive views of the forest. Breakfast and coffee are available at the onsite Café del Bosque. The café has a balcony where you can sit and enjoy a morning beverage.
Eco Suites Uxlabil has Internet, so guests with laptops or smart phones can connect to the Wi-Fi and stay in touch with friends and family back home. Clothes can be washed at the onsite do-it-yourself laundry, or you can have the staff do it for you (for a fee). The staff here is helpful and accommodating—among other things, they'll give you maps and suggest places to eat.
Guests can relax in the hotel's sauna and Jacuzzi, or get some exercise at the tennis court, basketball court, or mini soccer field. Parking is also available.
More Property Amenities
Hot Water
Internet Access
Laundry Service
Accommodations
Hot Water
Wireless Internet
Similar Hotels