Mil Flores, Luxury Design is a small and superb hotel in La Antigua, Guatemala. This hotel is known for its warmth and attention to detail.
Featured in:
Honeymoon, Boutique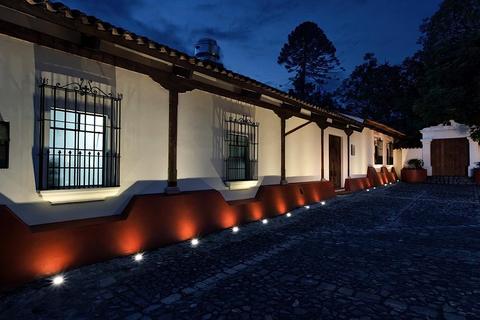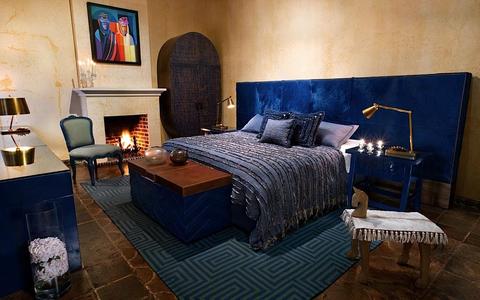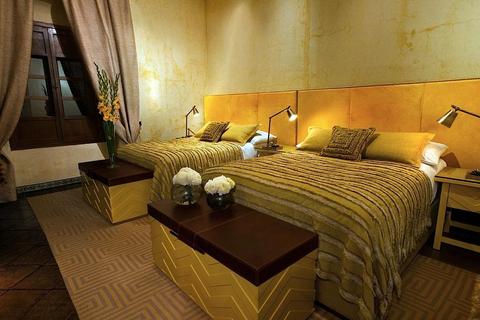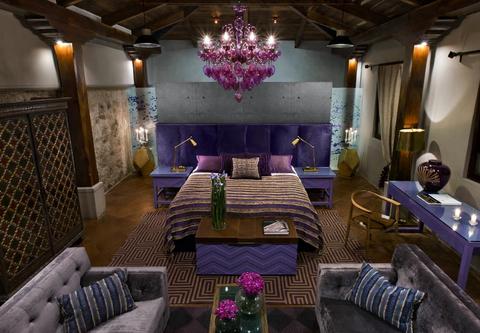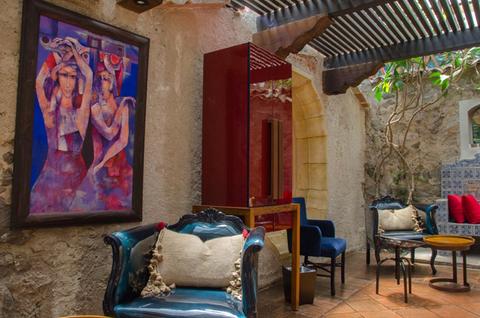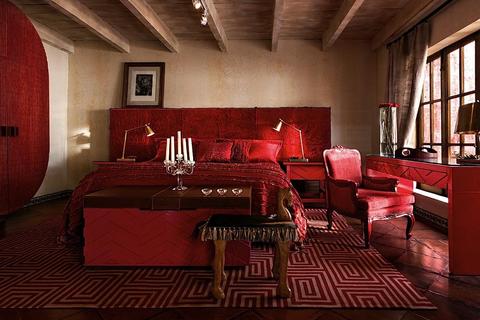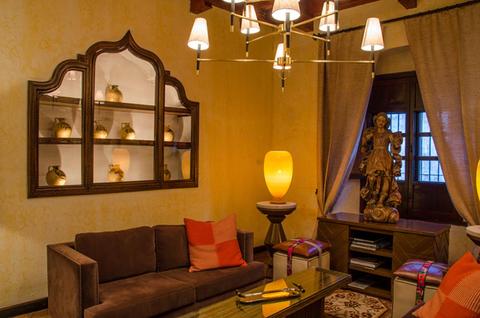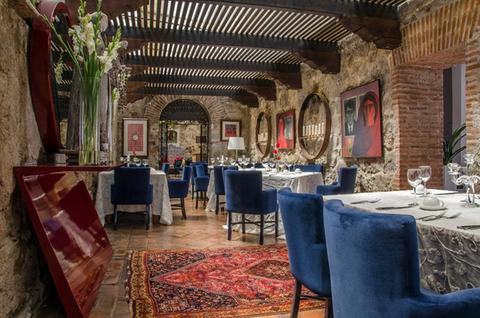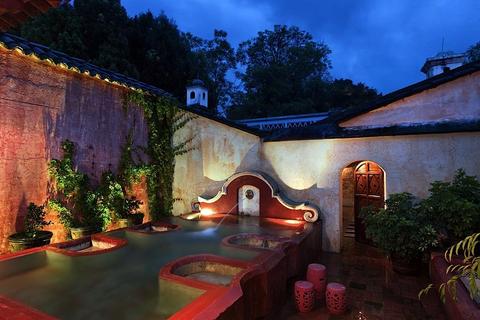 3:00 p.m. check in
1:00 p.m. check out
No children allowed
Restaurant in Hotel
Spa Services
Swimming Pool
Wireless Internet
Free Breakfast
Attractions & Sites
15 km
La Antigua is one of Guatemala's quaintest cities. Its central park is colorful and surrounded by old colonial buildings. There are interesting museums to explore and 17th-century churches to pop into. When hunger strikes you can head to one of the tasty restaurants in town. Need to buy gifts for your friends and family back home? This is a great place to do it. And if you're into adventures, there are two volcanoes outside town – Acatenango and Fuego – that can be climbed.
Mil Flores is set in an older building and was recently renovated to pay tribute to its historic past. The hotel is a nice mix of modern comforts and 16th-century grandeur. The hotel's staff works hard to ensure that each guest feels pampered and well cared for.
With just six suites, A Mil Flores is small. This means that more attention can be paid to each guest's experience and to the little details that make this hotel unique – including the wood-burning fireplaces, the rain showerheads, and nightly turndown service. The tastefully appointed accommodations feature unparalleled city views and exquisite bathrooms. Contemporary comforts include complimentary wireless Internet, complimentary minibar, and maid service.
The six accommodations are immaculate. Each room is uniquely decorated to reflect the style and elegance of colonial Antigua. The rooms are spacious and have luxurious private bathrooms—the bathrooms are equipped with top-notch bath amenities, rain showerheads, and Egyptian cotton towels. The beds come with pillow top mattresses, down comforters, and a variety of pillows. Also included in every room are a fireplace, complimentary minibar, wifi access, cable TV, hair dryer, and safety deposit box.
The hotel's La Margaritas restaurant offers guests an intimate and exceptional dining experience. This restaurant pairs the freshest and most flavorful ingredients with fine wine and cocktails. The menu is modeled on tasty Latin American cuisine. For guests who wish to dine within the privacy of their own suite, room service is available from 6 AM till 10 PM. A complimentary breakfast is served every morning.
Spa treatments are offered from A Mil Flores' Blue Spa. These services can be held in the privacy of your suite or in one of the hotel's private treatment areas. Treatments include deep tissue massage, Swedish massage, facials, manicures, and pedicures. A Mil Flores also has a small lap pool where guests can cool off or get some exercise.
More Property Amenities
Alarm Clock
Bar
Cable TV
Gardens
Hair Dryer
Hot Water
Laundry Service
Massage
Mini Bar
Private Parking
Room Service
Telephone
Accommodations
LAS AZALEAS SUITE
Sleeps 2
Air Conditioning
Alarm Clock
Cable TV
Hair Dryer
Hot Water
Mini Bar
Safe Deposit Box
Telephone
Wireless Internet
Living Room
Dining Room
Patio
Fireplace
Air Conditioning
Alarm Clock
Cable TV
Hair Dryer
Hot Water
Mini Bar
Safe Deposit Box
Telephone
Wireless Internet
Living Room
Patio
Fireplace
LAS ORQUIDEAS SUITE
Sleeps 2
Air Conditioning
Alarm Clock
Cable TV
Hair Dryer
Hot Water
Mini Bar
Safe Deposit Box
Telephone
Wireless Internet
Living Room
Dining Room
Patio
Fireplace
LAS JACARANDAS SUITE
Sleeps 2
Air Conditioning
Alarm Clock
Cable TV
Hair Dryer
Hot Water
Mini Bar
Safe Deposit Box
Telephone
Wireless Internet
Living Room
Patio
Fireplace
LAS HORTENSIAS SUITE
Sleeps 2
Air Conditioning
Alarm Clock
Cable TV
Hair Dryer
Hot Water
Mini Bar
Safe Deposit Box
Telephone
Wireless Internet
Patio
Fireplace
LOS LIRIOS SUITE
Sleeps 3
Bedrooms:2,
2 Double beds
Air Conditioning
Alarm Clock
Cable TV
Hair Dryer
Hot Water
Mini Bar
Safe Deposit Box
Telephone
Wireless Internet
Living Room
Dining Room
Patio
Fireplace
Similar Hotels