Hotel La Catedral is a small boutique hotel in Antigua. The hotel is centrally located and has eight well-equipped rooms.
Featured in:
Honeymoon, Bed and Breakfast, Boutique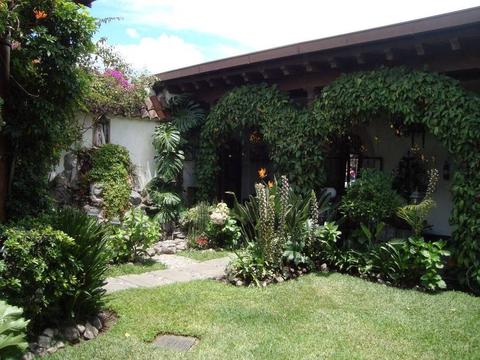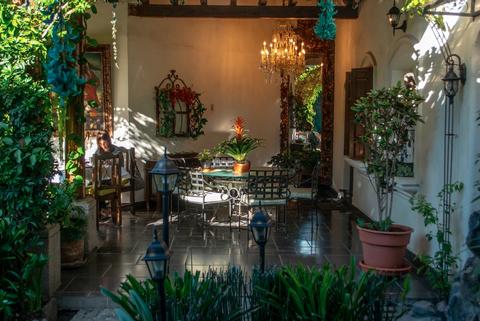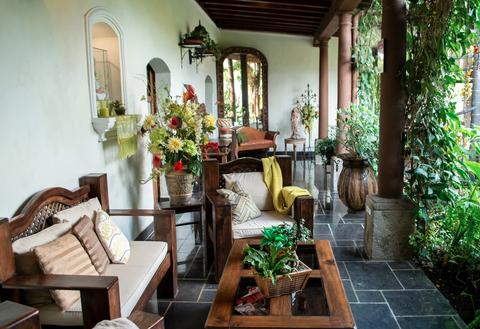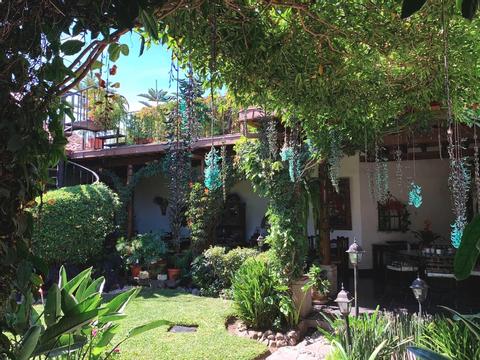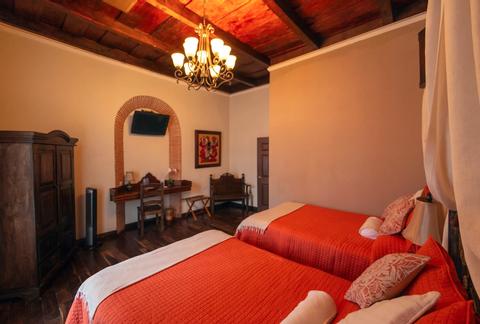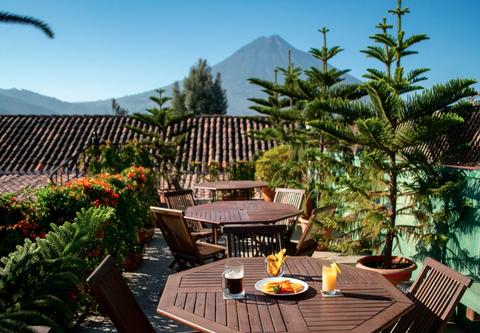 3:00 p.m. check in
1:00 p.m. check out
Restaurant in Hotel
Wireless Internet
Free Breakfast
Attractions & Sites
15 km
Antigua is one of Guatemala's most charming cities. Once the capital of Guatemala, Antigua is a friendly place that will appeal to travelers. The setting is beautiful – three volcanoes surround the city – and the town is attractive. You can relax in the Central Park and watch a parade of colorful local characters, or take a stroll along cobblestone streets and pop into restaurants, cafés, or shops. There are many photographic sites both inside and outside the city, including the Santa Catalina Archway and Cerro de La Cruz.
Hotel La Catedral is a friendly boutique hotel. Its small size ensures travelers with personalized service, while its location (one block from the Central Park) makes it easy to hit all of Antigua's major sites. The hotel's building dates back to 1754, and recent renovations have done a good job preserving its historic charm.
Given the fact that this hotel is in the middle of town, it may come as a surprise that the rooms are as quiet as they are. But that's the truth of the matter, and one that's much appreciated by travelers, as sleep tends to come easily at Hotel La Catedral. The rooms here are rustic but have been updated with modern comforts like flat screen cable TVs, telephones, and safety deposit boxes. All rooms are different and individually decorated, and some have sitting areas with sofas. The private bathrooms have antique marble countertops and designer fixtures (and hot water, too).
The hotel courtyard is quaint and set with fountains, plants, and comfy chairs that have blankets in the evening. This green, open-air space is a nice place to relax after a day spent exploring Antigua. There's also wireless Internet available throughout the hotel, which allows guests with smart phones or laptops to stay in touch with friends and family back home.
Every morning a complementary breakfast is offered to guests in the courtyard. There are many tasty and healthy options to choose from, all of which will give guests a wonderful start to their day. There is also a bar where guests can order beer, wine, and other beverages. A free drink is offered upon arrival.
The staff of Hotel La Catedral is friendly and attentive. They truly work hard to make guests feel at home and have a pleasant stay in Antigua.
More Property Amenities
Bar
Cable TV
Currency Exchange
DVD player in Room
Gardens
Hot Water
Internet Access
Laundry Service
Massage
Private Parking
Room Service
Telephone
Accommodations
Alarm Clock
Cable TV
Hair Dryer
Safe Deposit Box
Telephone
Wireless Internet
DVD Player
Similar Hotels