The Porta Hotel Antigua is conveniently located three blocks from the central park in La Antigua, Guatemala. This hotel has luxurious rooms, an international restaurant, and a charming atmosphere.
Featured in:
Business, Midrange, Great for Families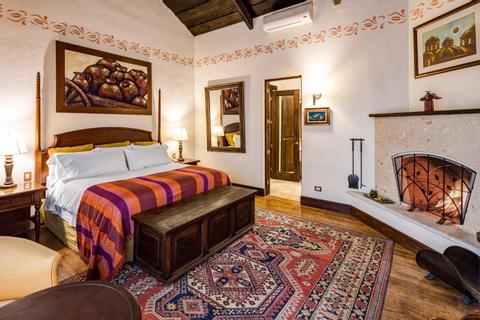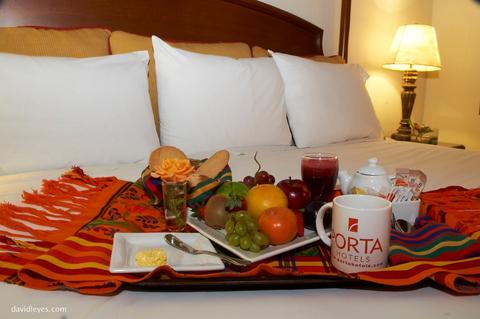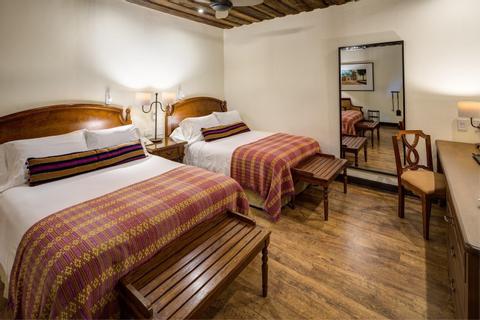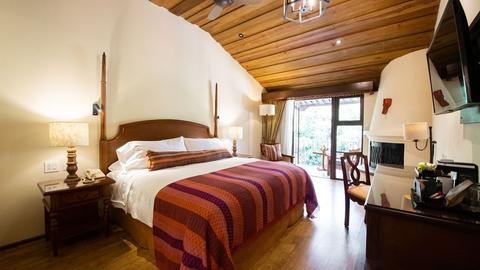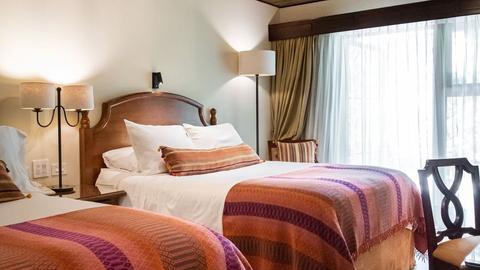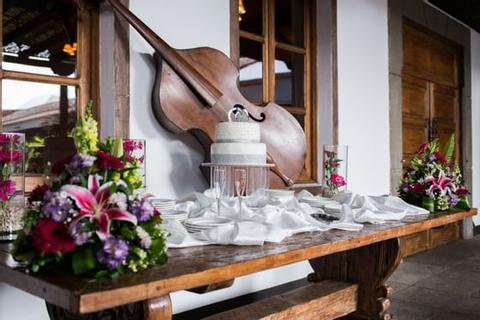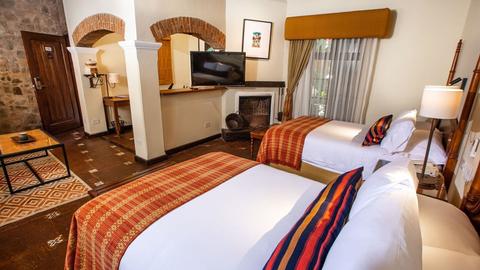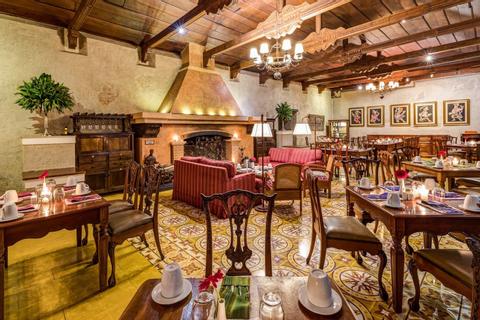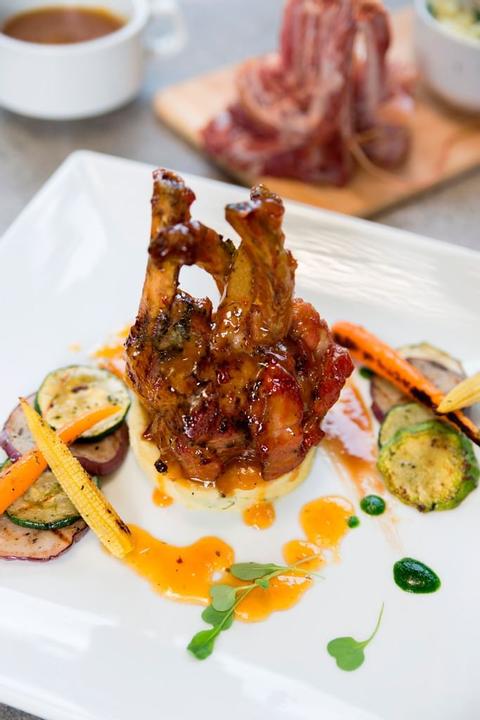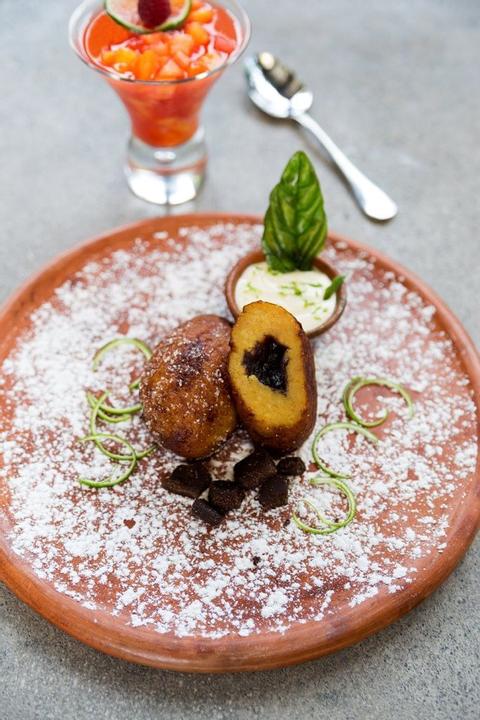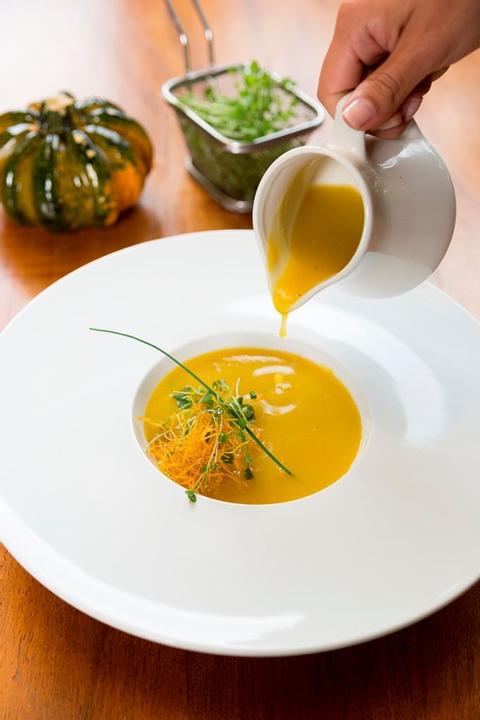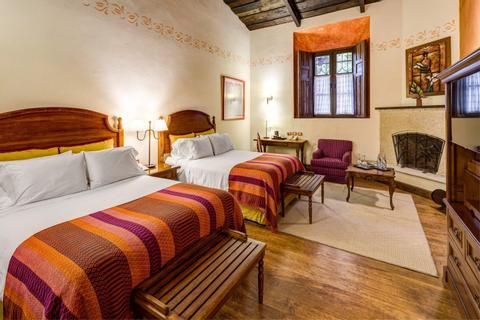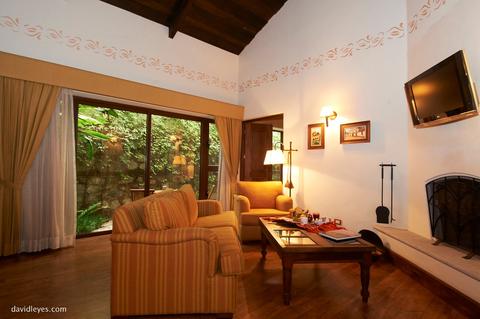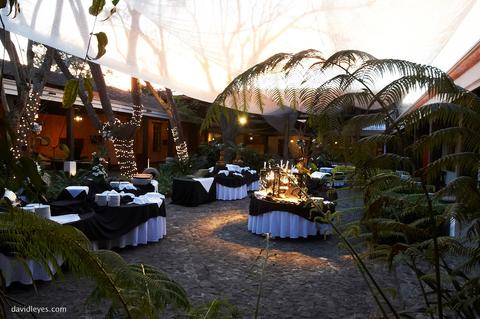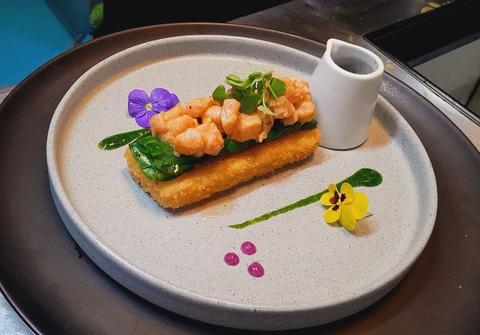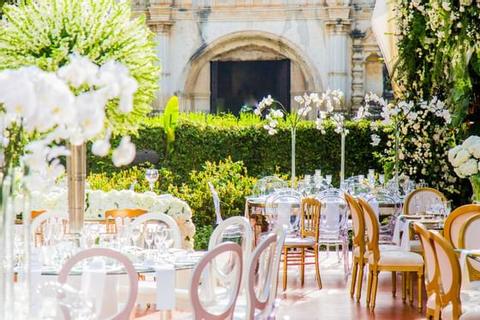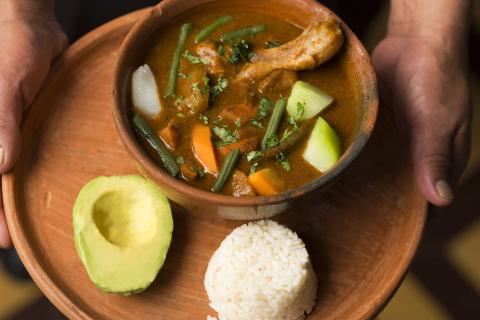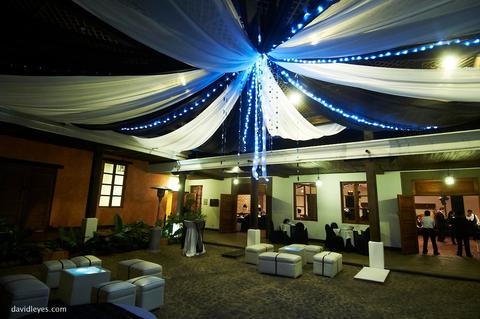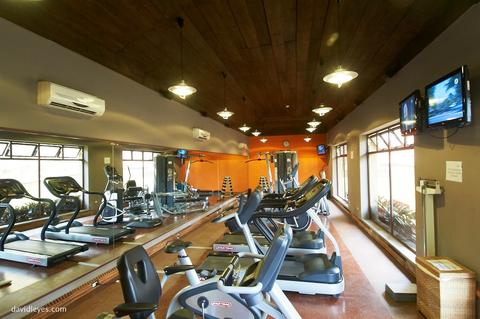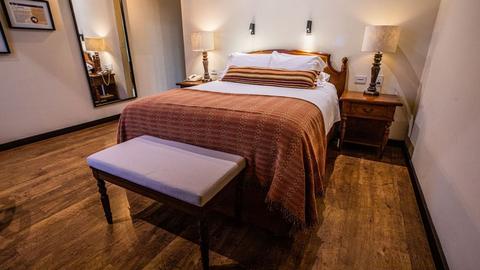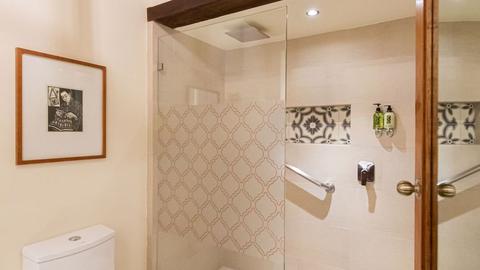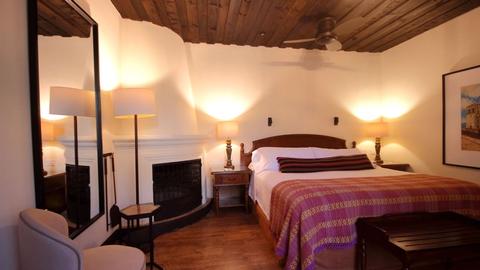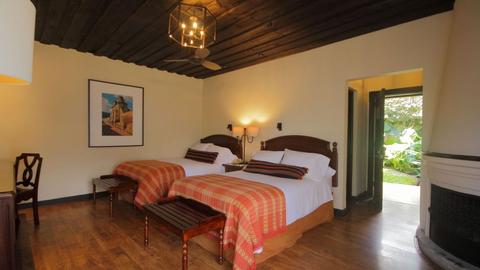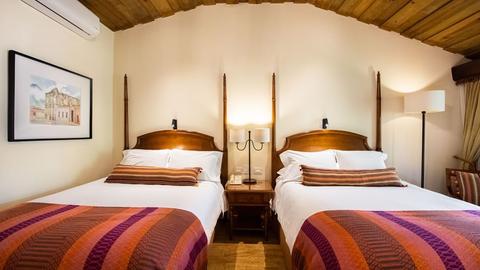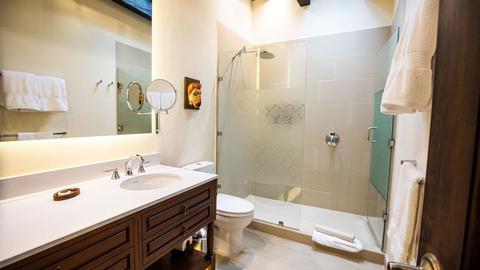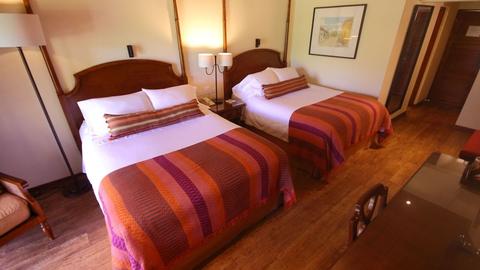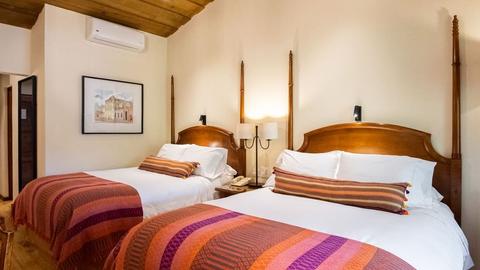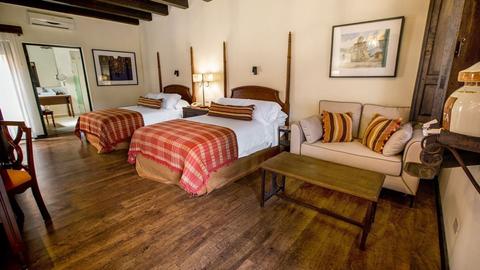 3:00 p.m. check in
1:00 p.m. check out
Restaurant in Hotel
Spa Services
Swimming Pool
Wireless Internet
– Some rooms feature –
Wheelchair Accesibility
Attractions & Sites
15 km
The setting of La Antigua is beautiful—the city is set in a lush valley and surrounded by three volcanoes. Antigua was once the capital of Guatemala, but all that came crashing down in 1773 when a major earthquake hit the city. These days, Antigua is one of Guatemala's most lovely destinations. Sites include churches, museums, and the Santa Catalina archway, which is one of the city's most recognizable sites. If you're itching to spend time in the outdoors, you can hike the Agua or Acatenango volcanoes or go mountain biking along forested trails.
The Porta Hotel Antigua is a beautiful 110-room hotel. With colonial architecture, lush gardens and convenient amenities, this hotel provides travelers with a pleasant place to stay in the heart of Antigua.
The rooms have hardwood floors and traditional Guatemalan décor—this design pays tribute to the past while also incorporating modern comforts like cable TV and wireless Internet. Some rooms have a wood-burning fireplace and exposed brick walls; others have a Jacuzzi, living room, or a private balcony.
All accommodations come equipped with a private hot water bathroom that features a tub, shower, magnifying mirror, and hair dryer. Additionally, all rooms have a telephone, radio/alarm clock, and safe deposit box. Air conditioning and ceiling fans keep the rooms cool during the colder months, and some accommodations are wheelchair accessible.
There are two solar-heated swimming pools where guests can cool off or swim laps. Tropical gardens surround the pools and offer up a pleasant place to kick back and relax. You might also choose to unwind at the onsite Ceiba Spa, which offers a range of treatments, including manicures, pedicures, massages, facials, hairstyling, and more. Want to exercise? Hit the fitness center, which has cardio and weight-training machines.
Once you're hungry, head to the hotel's Los Moros Restaurant. The talented chefs at Los Moros find creative ways to combine local dishes with international fare. The result? Breaded sea bass, lamb brochette, and fettuccine mascarpone. Deserts like tres leches cake and vanilla bourbon crème brûlée will have your mouth watering after finishing your entrée.
Guests who are traveling on business will appreciate the hotel's business and convention center. The convention center features eight rooms that can accommodate up to 420 attendees, as well as state-of-the-art AV equipment and wireless Internet. It's ideal for small business meetings or large social gatherings.
The Porta Hotel Antigua also has a small gift shop where guests can purchase travel necessities and souvenirs. Laundry service, babysitting service, currency exchange, and mailing service is also available.
More Property Amenities
Air Conditioning
Babysitter
Bar
Breakfast Available
Cable TV
Coffee Service
Conference Rooms
Currency Exchange
Full Size Gym
Gardens
Hair Dryer
Handicap Accessible
Hot Water
Internet Access
Laundry Service
Private Parking
Room Service
Telephone
Accommodations
Suite European Plan
Sleeps 3
Air Conditioning
Alarm Clock
Cable TV
Fan
Hair Dryer
Hot Water
Iron & Ironing board
Jacuzzi
Mini Bar
Safe Deposit Box
Telephone
Living Room
Fireplace
Deluxe American Plan
Sleeps 3
Air Conditioning
Cable TV
Fan
Hair Dryer
Hot Water
Safe Deposit Box
Telephone
Wheelchair Accessible
Jr. Suite American Plan
Sleeps 3
Air Conditioning
Cable TV
Fan
Hair Dryer
Hot Water
Iron & Ironing board
Mini Refrigerator
Safe Deposit Box
Telephone
Fireplace
Deluxe European Plan
Sleeps 3
Air Conditioning
Cable TV
Fan
Hair Dryer
Hot Water
Safe Deposit Box
Telephone
Wheelchair Accessible
Jr. Suite European Plan
Sleeps 3
Air Conditioning
Cable TV
Fan
Hair Dryer
Hot Water
Iron & Ironing board
Mini Refrigerator
Safe Deposit Box
Telephone
Fireplace
Master Suite American Plan
Sleeps 3
Air Conditioning
Cable TV
Fan
Hair Dryer
Hot Water
Iron & Ironing board
Jacuzzi
Mini Bar
Safe Deposit Box
Telephone
Living Room
Fireplace
Master Suite European Plan
Sleeps 3
Air Conditioning
Cable TV
Fan
Hair Dryer
Hot Water
Iron & Ironing board
Jacuzzi
Mini Bar
Safe Deposit Box
Telephone
Living Room
Fireplace
Premium European Plan
Sleeps 3
Air Conditioning
Balcony
Cable TV
Fan
Hair Dryer
Hot Water
Safe Deposit Box
Telephone
Fireplace
Suite American Plan
Sleeps 3
Air Conditioning
Alarm Clock
Cable TV
Fan
Hair Dryer
Hot Water
Iron & Ironing board
Jacuzzi
Mini Bar
Safe Deposit Box
Telephone
Living Room
Fireplace
Premium American Plan
Sleeps 3
Air Conditioning
Balcony
Cable TV
Fan
Hair Dryer
Hot Water
Safe Deposit Box
Telephone
Fireplace
Similar Hotels