B'alam Ya is located along the shores of Lake Atitlán just outside the town of Panajachel. Each of the hotel's four villas is nestled into the hills or along the lake and has wonderful views of the surrounding area.
Featured in:
Waterfront, Eco Lodges, Honeymoon, Hilltop, Cabins and Villas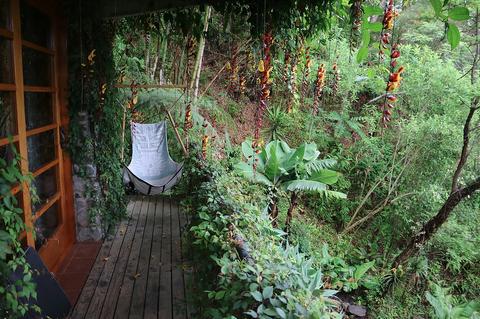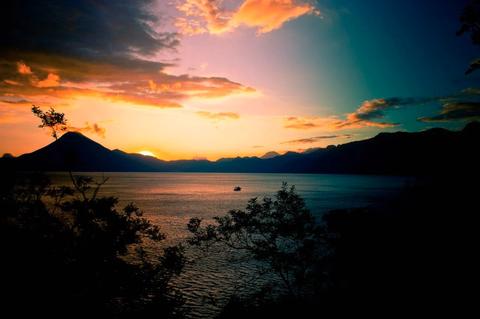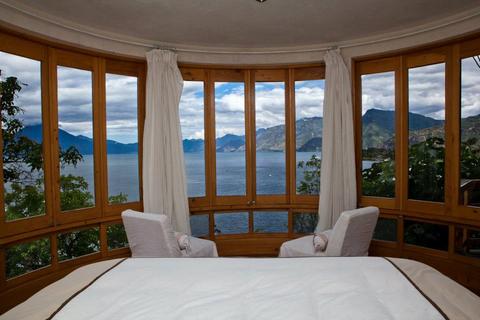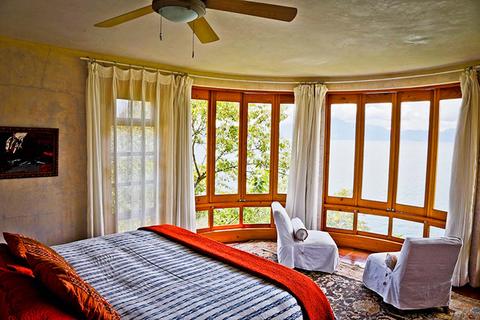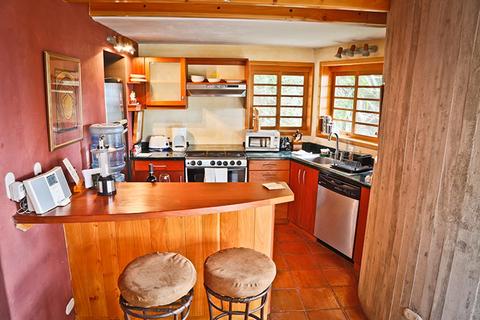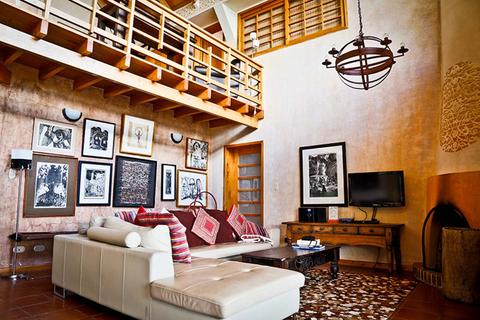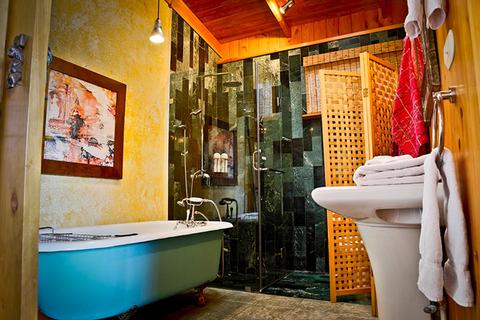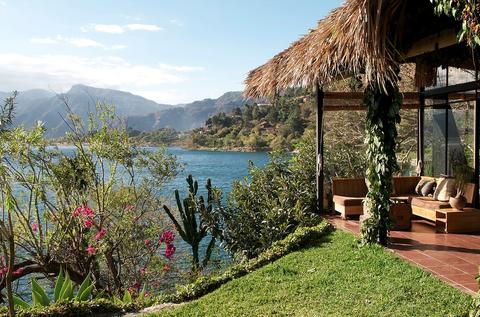 3:00 p.m. check in
12:00 p.m. check out
Spa Services
Wireless Internet
Free Breakfast
Attractions & Sites
10 km
124 km
1 km
Panajachel is one of the most popular towns along Lake Atitlán. The town is set along the northern shores of the lake in a beautiful location that overlooks volcanoes, mountains, and the clear blue water of Lake Atitlán. The town itself is hip and has a good assortment of shops, restaurants, and bars. Outside Panajachel travelers can enjoy kayaking, hiking, zip lining, and swimming.
B'alam Ya is absolutely beautiful. This small hotel has just four individual villas set along a secluded part of the lake. The accommodations are gorgeous and comfortable, and the views are to-die-for. What more could you want?
The villas are spacious and artistic. All are designed carefully and built with local materials. Rich original artwork and local hardwoods lend warmth to the interior. Wooden floors, vaulted ceilings, and huge windows are a mainstay in every villa.
The villas vary in the number of bedrooms and bathrooms, but all have master bedrooms with a comfy king- or queen-size bed—from some beds you can enjoy unobstructed views of the lake. Spacious adjoining bathrooms have both a Jacuzzi tub and separate shower. The tub is a heavenly place to relax after a day spent exploring the nearby area. One villa even enjoys exclusive access to a hot tub, where you can soak and sip champagne under the stars.
There are expansive terraces where guests can lounge outdoors—needless to say, the views from here are incredible. The indoor living rooms are set with comfortable couches and a fireplace that invite you to sit, chat, or enjoy a drink. All villas have a fully-equipped kitchen that allows you to cook whatever you're craving; alternative, you can have a private chef prepare meals for you within the comfort of your home. There are also outdoor dining areas that are perfect for barbecuing on warm nights.
Guests are encouraged to enjoy the hotel's complimentary kayaks and canoes. The hotel has numerous places to swim, snorkel, and lounge outdoors. Guests can take a siesta in a secluded hammock, watch the sunset from a private dock, or search for birds in the tropical gardens. Yoga can be practiced in a lakeside palapa and massages can be enjoyed on your own terrace.
More Property Amenities
Balcony
Cable TV
DVD player in Room
Fan
Hiking Trails
Hot Water
Internet Access
Kitchen
Volcano View
Microwave
Beach Access
Hair Dryer
Hammocks
Heaters
Breakfast Available
Room Service
Gardens
Private Parking
Lake View
Jacuzzi
Massage
Telephone
Iron & Ironing board
Laundry Service
Safe Deposit Box
Yoga Lessons
Mini Bar
Accommodations
Balcony
Cable TV
Fan
Hair Dryer
Hot Water
Jacuzzi
Microwave
Mini Refrigerator
Safe Deposit Box
Telephone
Wireless Internet
DVD Player
Living Room
Dining Room
Fireplace
Villa Jade Cottage
Sleeps 2
Balcony
Cable TV
Hair Dryer
Hot Water
Microwave
Safe Deposit Box
Telephone
Wireless Internet
Air Conditioning
Cable TV
Hair Dryer
Hot Water
Microwave
Safe Deposit Box
Telephone
Wireless Internet
DVD Player
Living Room
Dining Room
Deck
Fireplace
Cable TV
Fan
Hair Dryer
Hot Water
Jacuzzi
Microwave
Safe Deposit Box
Telephone
Wireless Internet
DVD Player
Living Room
Dining Room
Deck
Fireplace
Similar Hotels