Eco Hotel Uxlabil is a small hotel set near the shores of Lake Atitlán in the town of San Juan La Laguna. This hotel has comfortable rooms overlooking the lake.
Featured in:
Eco Lodges, Budget, Great for Families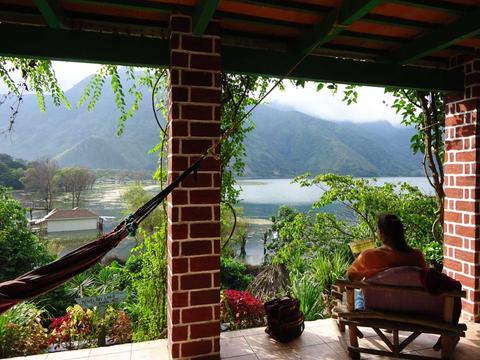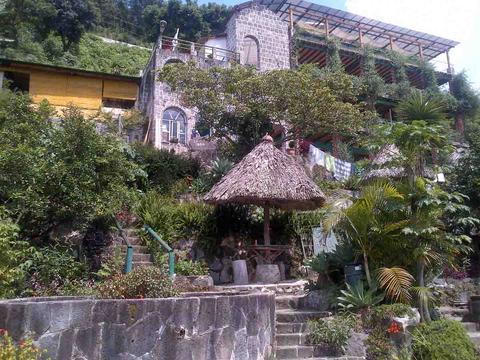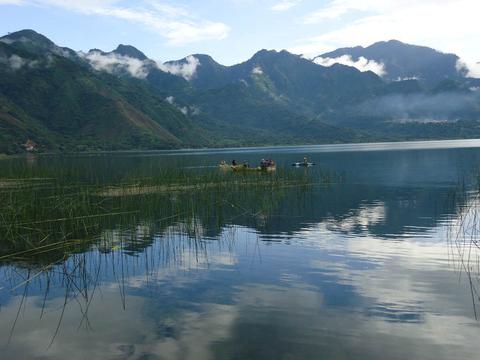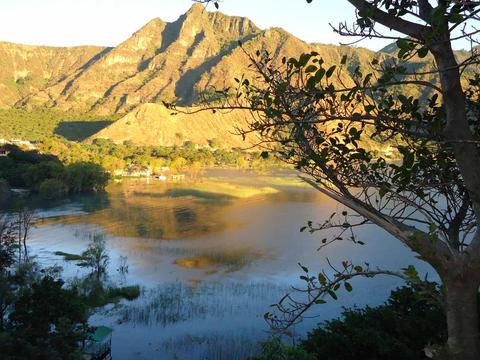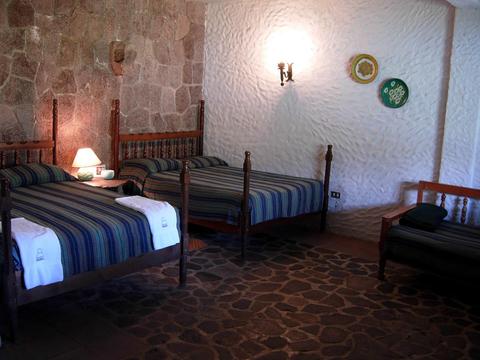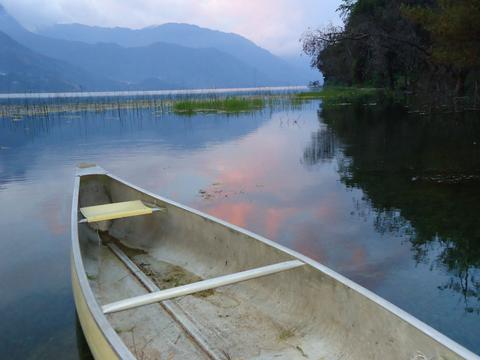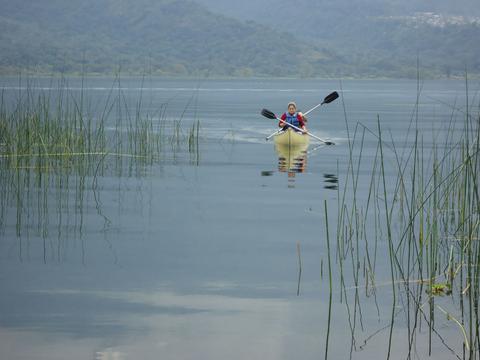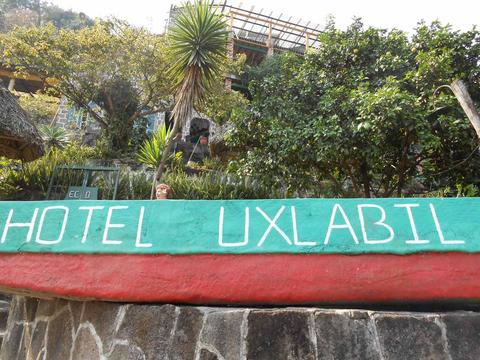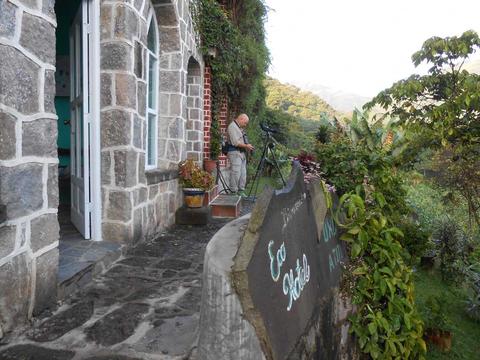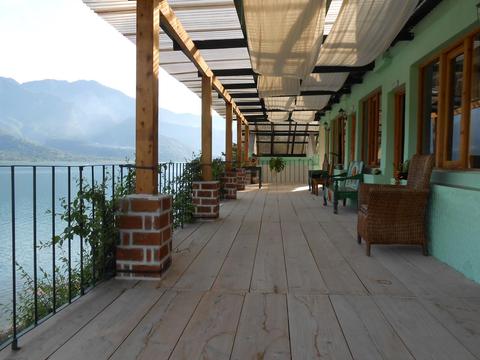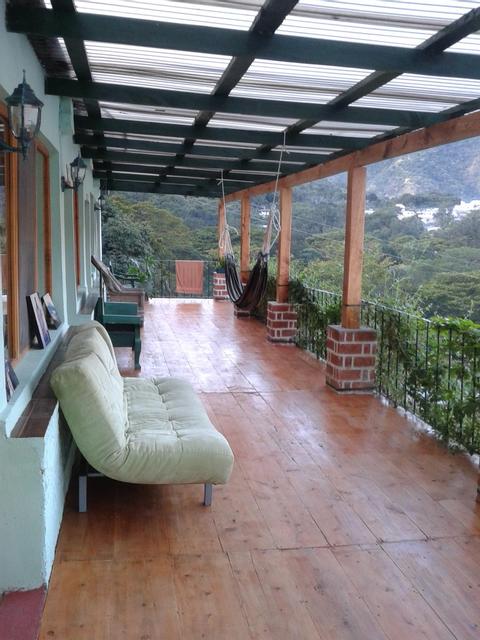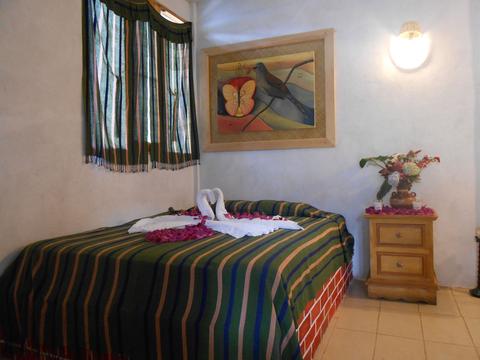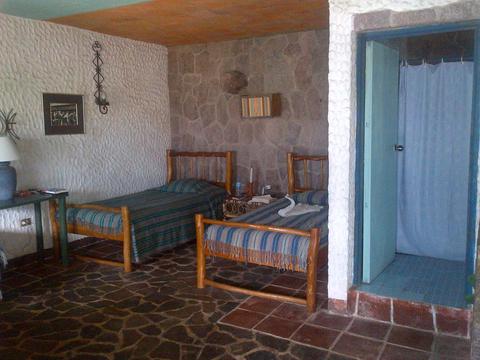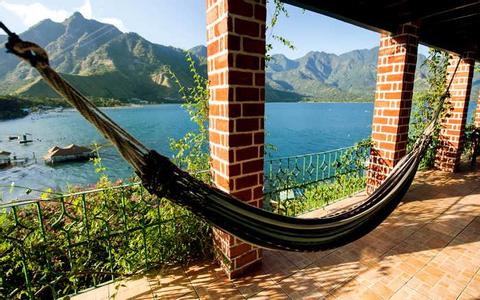 3:00 p.m. check in
1:00 p.m. check out
Spa Services
Wireless Internet
Free Breakfast
Attractions & Sites
10 km
124 km
1 km
San Juan La Laguna is located along the western shores of Lake Atitlán. The town is fairly large but relatively untouched by tourism, making it a good place for travelers who want to experience a more quiet and authentic version of Lake Atitlán. The popular town of San Pedro La Laguna is close by. Trips can be made up the San Pedro Volcano, and swimming and kayaking can be done in the lake. Horseback riding through the surrounding hillsides is also enjoyable.
Eco Hotel Uxlabil offers travelers a slightly more rustic and off-the-beaten path option in Lake Atitlán. The hotel has a beautiful lakeside setting that allows travelers to enjoy both the tropical terrestrial environment and lovely blue waters of the lake. Hammocks on the hotel's veranda offer up spectacular places to read, relax, or nap.
The hotel grounds are spectacular. You can watch hummingbirds fly between flowers and trees, and see cranes and ducks explore the shoreline down by the dock. There are bird watching guides and binoculars on hand for guests to use. Guests are also invited to borrow the hotel's kayaks and paddle around the lake or hit the dock and go swimming. What's more, there's a wood-fired sauna if you're feeling like warming up in the evening.
The accommodations are spread over three stories and two bungalows. The rooms in the main building are able to accommodate a variety of group sizes. These are simple yet charming. The floors are built with local stone and Guatemalan artwork decorates the interior. Comfortable beds make it easy to fall asleep, and there are extra blankets in the wardrobes if you get cold at night. All accommodations have a private bathroom with a hot water shower.
Meals are offered in the hotel's onsite restaurant, which is modeled after a local Catholic church with carved stone, white walls, and round windows. A complimentary breakfast, complete with organic coffee, is served to guests each morning.
More Property Amenities
Beach Access
Breakfast Available
Gardens
Hot Water
Internet Access
Jacuzzi
Lake View
Similar Hotels