Villa Caribe is set in the town of Lívingston. The hotel's location — at the estuary where the Río Dulce reaches the Caribbean — is unbeatable, and the hotel has well-appointed rooms.
Featured in:
Beachfront, Bed and Breakfast, Budget, Isolated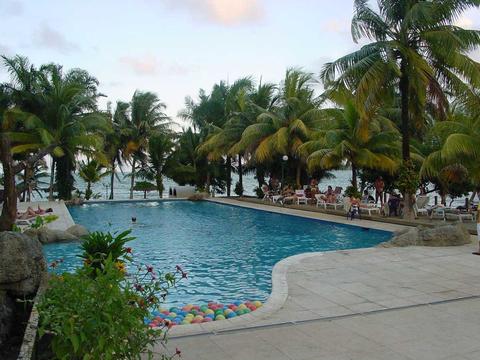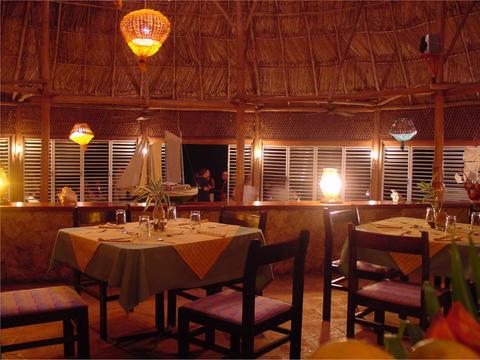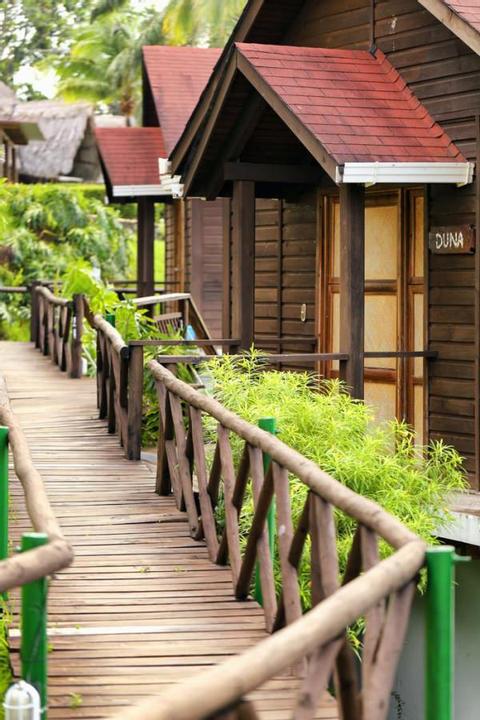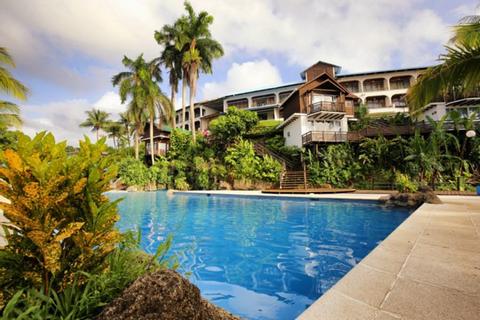 3:00 p.m. check in
11:00 a.m. check out
Swimming Pool
Wireless Internet
Free Breakfast
Restaurant in Hotel
Lívingston is set along the Caribbean coast of Guatemala near the mouth of the Río Dulce. It's only accessible by boat and has a unique cultural fabric that includes the Garífuna people and Q'eqchi Mayans.
The setting here — combining canyons, jungles and beaches — is beautiful. Activities within the Lívingston area include hikes to waterfalls and lounging along white sand beaches. The town itself is tranquil and has several Caribbean-style restaurants. Villa Caribe is located along the estuary where the Río Dulce flows into the Caribbean Sea. The setting couldn't be better. The views of the water are incredible and the vibe is utterly tranquil.
Rooms are set in bungalows that are surrounded by beautiful gardens. The rooms are spacious, clean and comfortable. They are tastefully decorated and have large windows that let in lots of natural light. All rooms have a private bathroom and hot water shower (some have rain showerheads). There is air conditioning and a ceiling fan to keep the interior cool, and private balconies where guest can relax outdoors. The balconies have magnificent views of both the Río Dulce and Caribbean.
All rooms also have a cable TV, desk, telephone, wardrobe, and Internet access. Room service is available as well. The hotel's Toucan Restaurant serves international food and local favorites for breakfast, lunch and dinner. This open-air restaurant has incredible views of the water, and there is a variety of beer, wine, and cocktails on hand. Free wireless Internet is available in the restaurant area.
Villa Caribe has a large outdoor pool. The water is clean and refreshing, and is just a few steps away from the shore. A big waterfall tumbles over rocks and into the pool. Sun chairs and garden furniture offer up great places to sunbathe, read, or nap. Other services of Villa Caribe include laundry, currency exchange, and a safety deposit box (either in-room or at the reception). The staff here speaks English and is both friendly and helpful.
SPECIAL NOTE: You'll get plenty of exercise at Villa Caribe! There is a large staircase that you and your travel companions will need to climb to access the hotel. Please keep this in mind when booking.
More Property Amenities
Cable TV
Internet Access
Hot Water
Safe Deposit Box
Fan
Balcony
Laundry Service
Gardens
Bar
Conference Rooms
Hair Dryer
Iron & Ironing board
Air Conditioning
Accommodations
Air Conditioning
Balcony
Cable TV
Fan
Hot Water
Air Conditioning
Balcony
Cable TV
Fan
Hot Water
Feedback from Travelers
The place was great. Best place in Livingston. Best breakfast on the trip. Need to forwarn people about the long flight of steps to the pool.
This hotel was great. Manfred, the owner or manager, was very helpful. The views from our room were spectacular. The town of Livingston is not hugely appealing, but we really enjoyed the whole of our experience and were very glad we went there. A day trip by boat to Seven Sisters Waterfalls and Playa Beach was great fun.