The Hotel Regis is located in Panajachel. The hotel is easily accessible and has a nice garden and spa area.
Featured in:
Eco Lodges, Isolated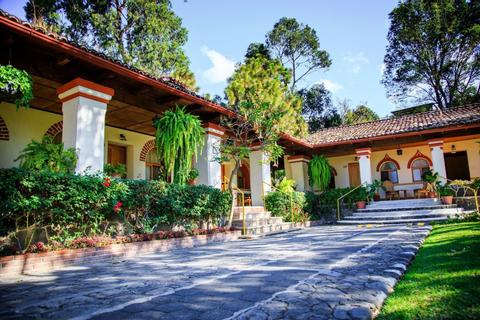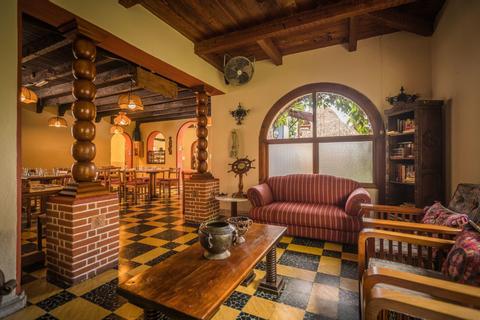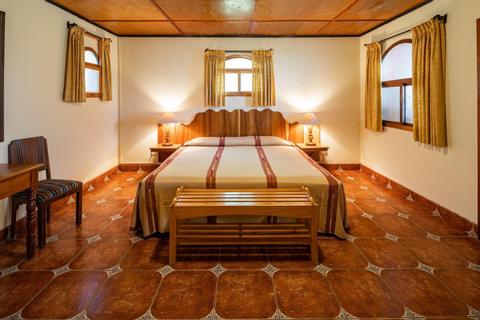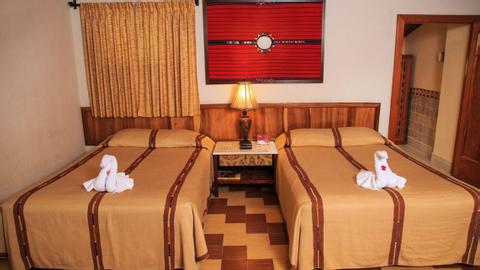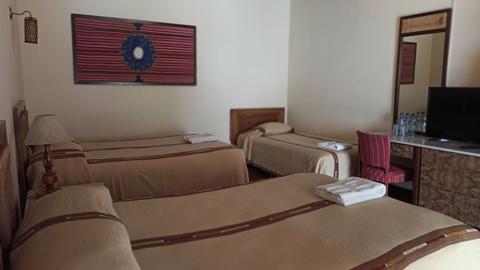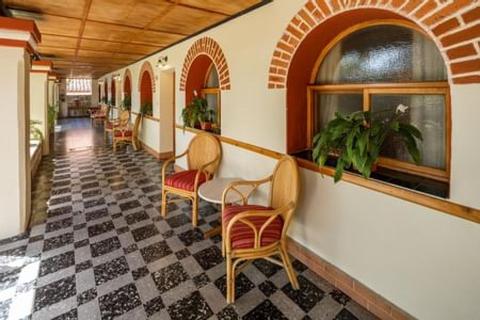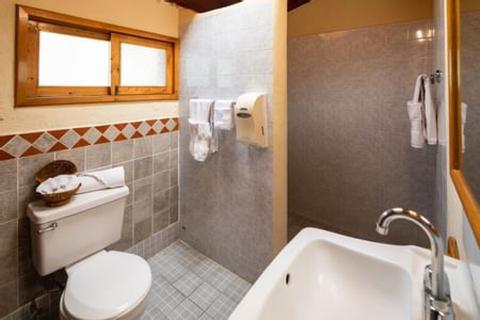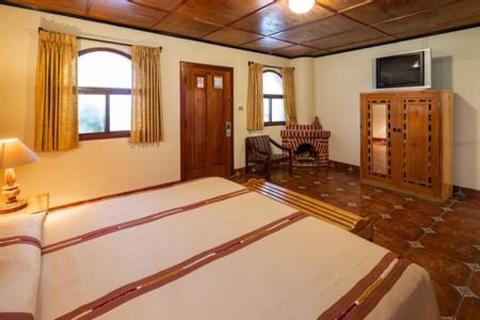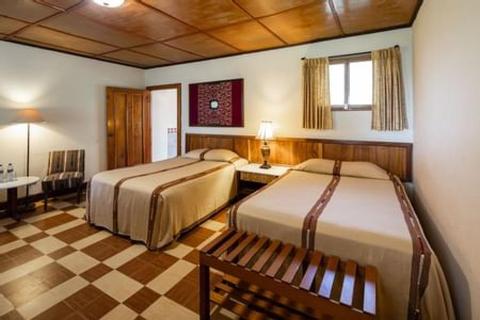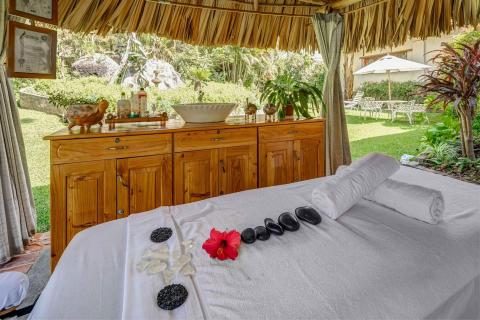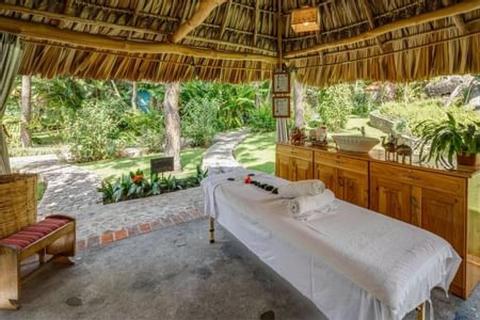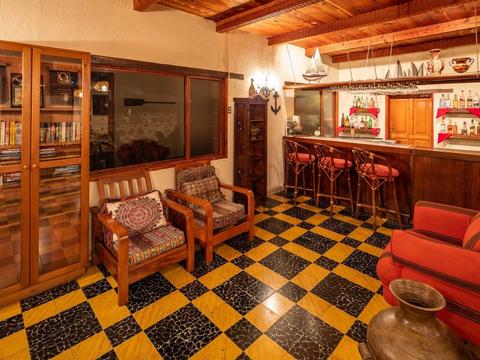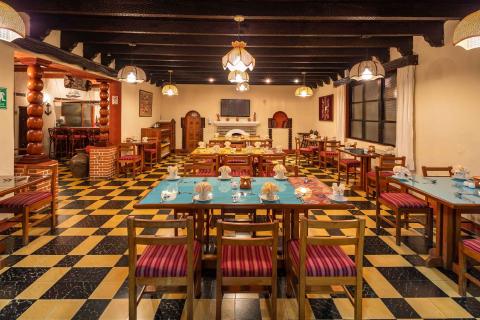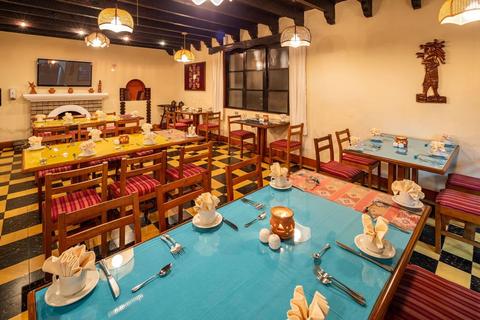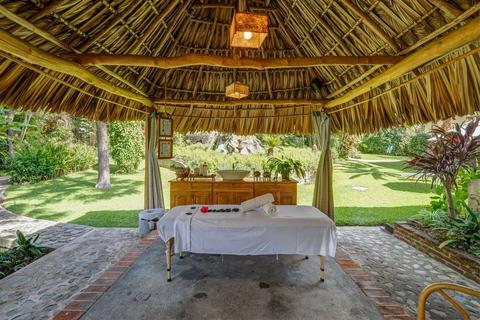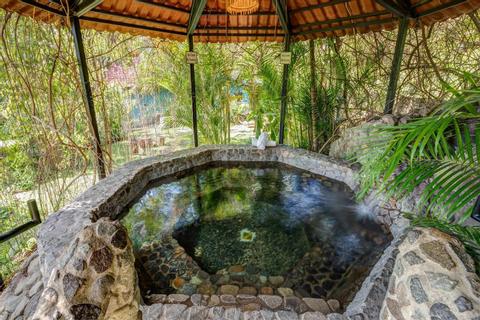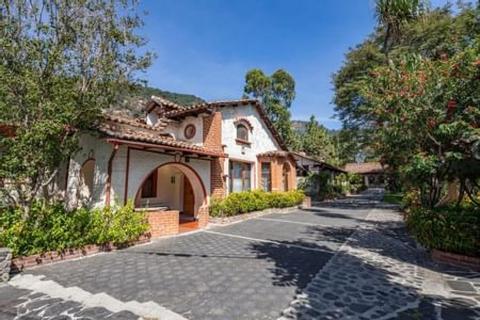 3:00 p.m. check in
1:00 p.m. check out
Restaurant in Hotel
Spa Services
Wireless Internet
Attractions & Sites
6 km
5 km
12 km
Panajachel is located along the northern shores of Lake Atitlán. It's one of the lake's most popular towns, and as such is visited by a regular stream of national and international travelers. Appropriately, there are ample traveler services and a range of good restaurants, bars, and cafés. The lake is a fine place to swim or kayak, and trips can be made to the Reserva Natural Atitlán, which hosts zip lining and hiking opportunities.
The Hotel Regis is situated 500 meters from the lakeshore, and both the town and lake are easily accessible from the hotel. The Hotel Regis has been welcoming guests for over 50 years and is one of Panajachel's most established accommodation options. The hotel is fairly quiet for being located in the middle of Panajachel.
The hotel features 24 rooms, all of which are appointed with private bathrooms and hot water showers. All rooms also have a cable TV, wardrobe, and a writing desk. Two rooms are equipped with a kitchenette and there are some rooms with a fireplace, which is a nice feature during cooler months. The rooms are located in the garden area.
The hotel's gardens are beautiful and enjoy views of three volcanoes—while relaxing here you might see the resident peacock strolling the grounds. The Hotel Regis makes relaxing easy with its spa options. You can immerse yourself in the healing waters of a natural thermal Jacuzzi or take some time to heat up in the sauna. There are also a number of spa services to try, including facials, massages, and manicures.
The onsite Paya Restaurant serves an array of food. Breakfast is offered as buffet or à la carte options and is available from 7:00 AM to 10:30 AM. Breakfast options include custom-made omelets, fresh fruit, cereal, rolls, toast, juice, coffee, rice, beans, and more. Guests can enjoy cocktails and live music in the lounge bar. In addition to a wide variety of wine, beer, and liquor, the lounge has a menu highlighting both regional Guatemalan specialties and international cuisine.
Wireless Internet can be accessed in the hotel lobby, and there is a computer in the reception area that is available for use. The hotel staff can exchange currency and also hold valuables in a safety deposit box. Telephone and fax service is available as well.
More Property Amenities
Bar
Breakfast Available
Cable TV
Currency Exchange
Gardens
Hair Dryer
Hot Water
Iron & Ironing board
Jacuzzi
Laundry Service
Massage
Private Parking
Room Service
Safe Deposit Box
Telephone
Accommodations
Europe Plan_Standard
Sleeps 3
Cable TV
Hair Dryer
Hot Water
Wireless Internet
Europe Plan_Deluxe
Sleeps 2
Cable TV
Hair Dryer
Hot Water
Wireless Internet
Europe Plan_Triple
Sleeps 3
Cable TV
Hair Dryer
Hot Water
Wireless Internet
American Plan_Triple
Sleeps 3
Cable TV
Hair Dryer
Hot Water
Wireless Internet
American Plan_Deluxe
Sleeps 2
Cable TV
Hair Dryer
Hot Water
Wireless Internet
American Plan_Standard
Sleeps 3
Cable TV
Hair Dryer
Hot Water
Wireless Internet