Hotel Posada de Don Rodrigo is located in the town of Panajachel, which lies along the northern shores of Lake Atitlán. The hotel has clean, spacious rooms and beautiful views of the lake.
Featured in:
Waterfront, Honeymoon, Midrange, Great for Families, Best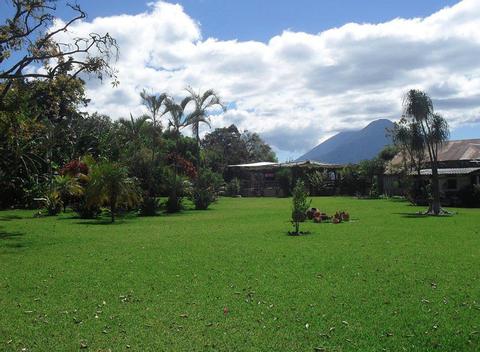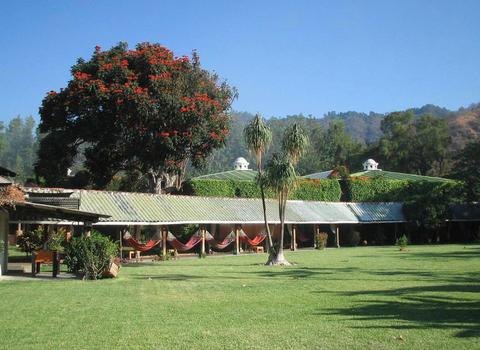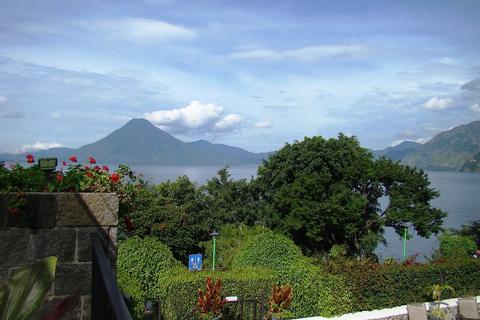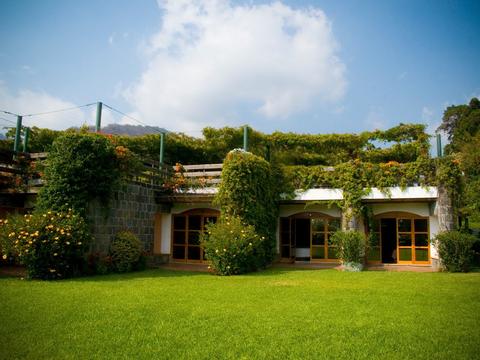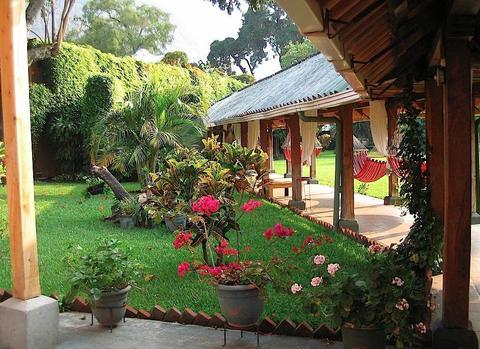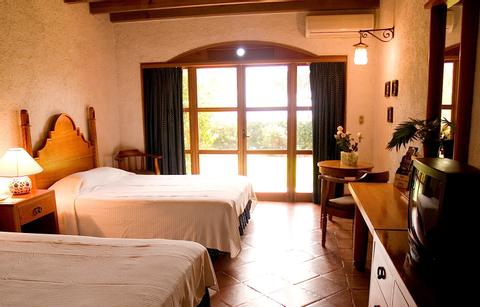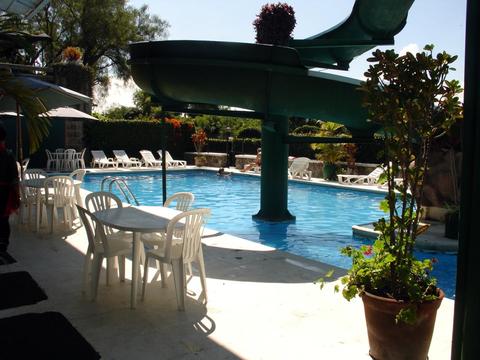 3:00 p.m. check in
1:00 p.m. check out
Restaurant in Hotel
Spa Services
Swimming Pool
Wireless Internet
Attractions & Sites
6 km
5 km
12 km
Panajachel is Lake Atitlán's most popular town. It's location, which borders the blue waters of the lake and overlooks distant volcanoes, is stunning. The town is a mainstay on the traveler circuit and has a nice range of restaurants, bars, and shops to choose from. Activities include zip lining and hiking in the Reserva Natural Atitlán, as well as rappelling, mountain biking, zip lining, and swimming in the nearby area. This is a fun place to experience the beauty and energy of Lake Atitlán.
Hotel Posada de Don Rodrigo is one of the better options in Panajachel. The hotel has an excellent location and offers a nice variety of services. The restaurant gets good reviews for its tasty food and friendly staff.
The rooms at Hotel Posada de Don Rodrigo are quiet and relaxing. They are decorated with Guatemalan paintings and handicrafts, and some have wood burning fireplaces and French doors that open onto gardens. Of the hotel's 39 rooms, 11 have views of the lake. Every room features a private bathroom (some with a bathtub), telephone, cable TV, and wireless Internet access. Room service is available as well.
Food can be enjoyed in the hotel's restaurant, which prepares classical Antiguan dishes as well as a select menu of gourmet international cuisine. Breakfast is complimentary and there are lots of options to choose from, including omelets, yogurt, French toast, and traditional Guatemalan fare. On Thursday, Friday and Saturday nights you can enjoy a presentation of the Baile de Los Moros, a folkloric dance of Guatemala. The restaurant is open from 6:00 AM till 10:00 PM.
Hotel Posada de Don Rodrigo has a swimming pool with a water slide—this is a fun place to cool off and relax during the heat of the afternoon. If you feel like reading or napping outdoors, climb into one of the hotel's hammocks. Chilling in one of these hammocks is utterly peaceful.
Special events – including meetings, parties, and weddings – can be held at Hotel Posada de Don Rodrigo. There is a lovely garden area and a lake view terrace where events can be held. The staff is friendly and can help orchestrate events.
More Property Amenities
Alarm Clock
Balcony
Bar
Breakfast Available
Cable TV
Coffee Service
Conference Rooms
Currency Exchange
Game Room
Gardens
Hair Dryer
Hot Water
Internet Access
Lake View
Laundry Service
Massage
Private Parking
Room Service
Safe Deposit Box
Telephone
Volcano View
Accommodations
Lake View_Friday & Saturday
Sleeps 4
Colonial_Friday & Saturday
Sleeps 4
Lake View_both hotels
Sleeps 4
Colonial_both hotels
Sleeps 4
Feedback from Travelers
This place was great. Close to everything but quiet. Restaurant was very good. One of our party wasn't feeling well and the staff was so concerned. They we just great. Might be e for Americans if there was washclothes at the hotels. Easier for women to reach all personal parts and get the soap removed.
This hotel was fine, although if we come there again, we would want to stay at Casa del Mundo. Fellow hikers up Volcano San Pedro really raved about their stay there.
Similar Hotels