Grand Hotel offers 40 comfortable rooms in downtown Quetzaltenango.
Featured in:
Honeymoon, Great for Families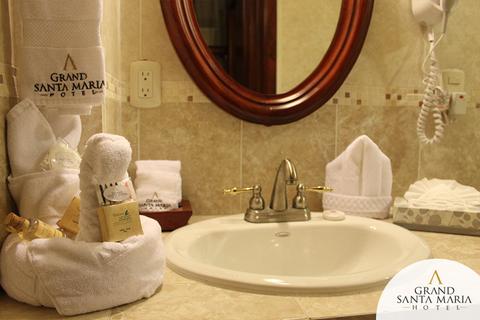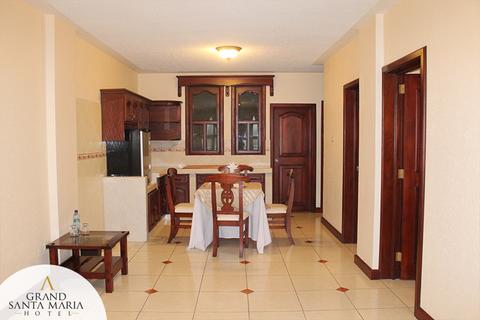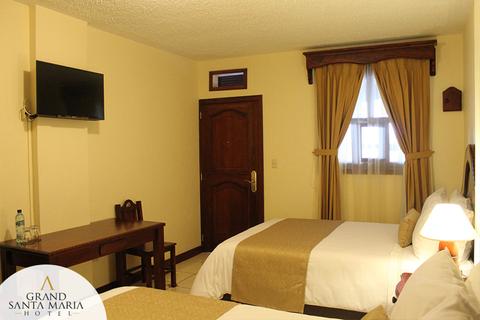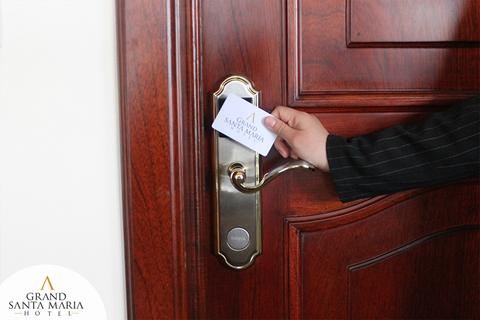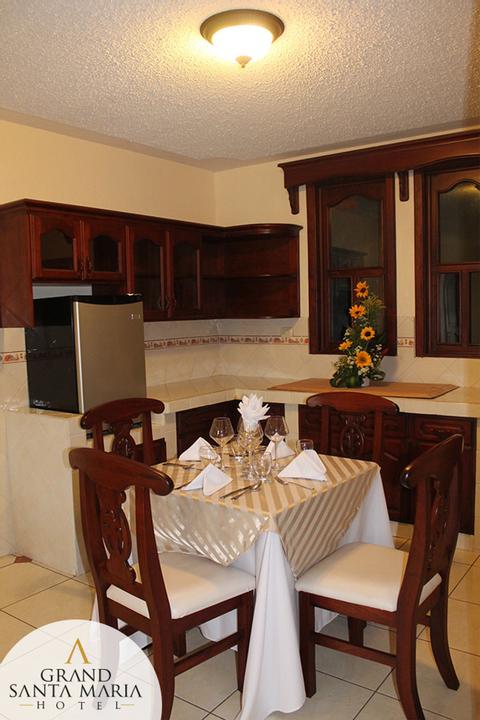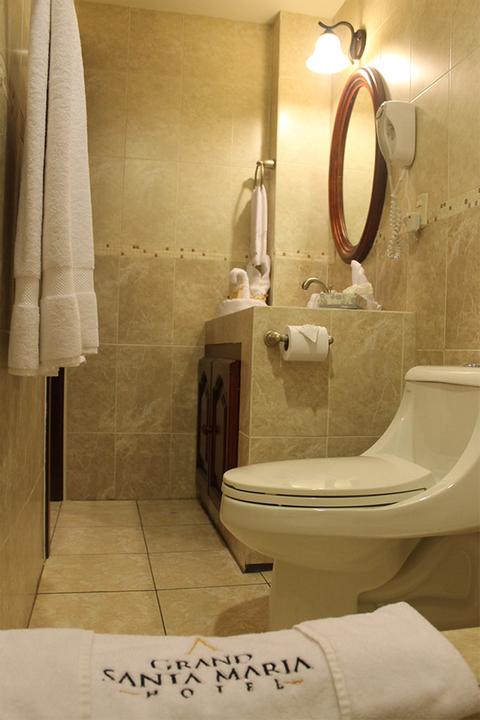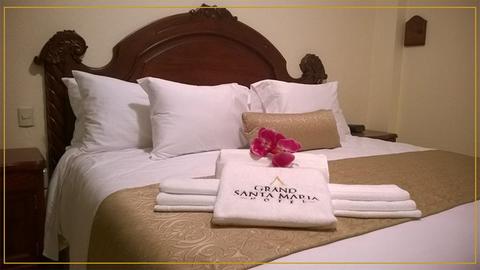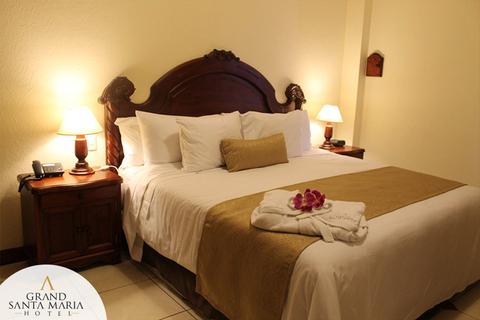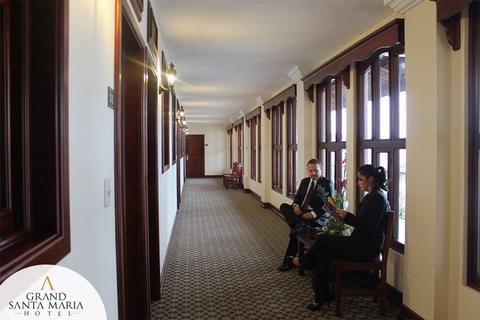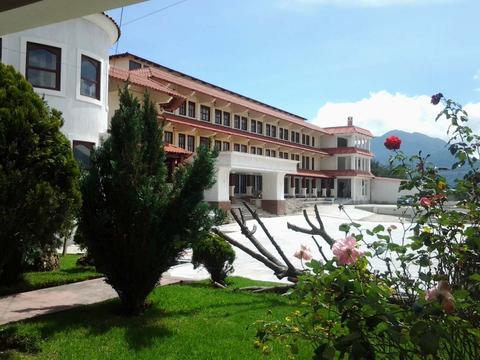 3:00 p.m. check in
12:00 p.m. check out
Wireless Internet
Restaurant in Hotel
Free Breakfast
– Some rooms feature –
Wheelchair Accesibility
Attractions & Sites
Grand Hotel Santa Maria is a short distance from the monument of Tecum Uman, who was one of the last Maya rulers in Guatemala. While you're here you'll be just minutes from the downtown and shopping. Go walk around the central park and see the surrounding museums. You can also see historic sites like the Iglesia Catedral del Espíritu Santo, which was built in the 16th century. There are also a couple of restaurants just a short walk from the hotel.
Each of the rooms comes with a 32-inch LED TV. There are also safety deposit boxes and a telephone. Surfaces are finished in cedar with Italian varnish. Every room comes with a private bathroom that supplies guests with hot water and a hair dryer. This hotel also offers room service, laundry, Wi-Fi, and 24-hour security.
Grand Hotel Santa Maria offers 3 large rooms for social and corporate events. The hotel features Grand Santa Maria Restaurant & Bar. Grand Hotel Santa Maria's cuisine consists of national and international cuisine.
More Property Amenities
Alarm Clock
Cable TV
Currency Exchange
Fan
Laundry Service
Bar
Conference Rooms
Hot Water
Iron & Ironing board
Volcano View
Safe Deposit Box
Room Service
Private Parking
Mini Refrigerator
Mini Gym
Breakfast Available
Accommodations
Alarm Clock
Cable TV
Fan
Hair Dryer
Hot Water
Iron & Ironing board
Mini Refrigerator
Safe Deposit Box
Telephone
Wireless Internet
Wheelchair Accessible
Standard Room (One bed)
Sleeps 1
Alarm Clock
Cable TV
Hair Dryer
Hot Water
Iron & Ironing board
Safe Deposit Box
Telephone
Wireless Internet
Wheelchair Accessible
Standard Room (Two beds)
Sleeps 2
Alarm Clock
Cable TV
Hair Dryer
Hot Water
Iron & Ironing board
Safe Deposit Box
Telephone
Wireless Internet
Wheelchair Accessible
Alarm Clock
Cable TV
Hair Dryer
Hot Water
Iron & Ironing board
Safe Deposit Box
Telephone
Wireless Internet
Wheelchair Accessible
Similar Hotels