The Takalik Maya Lodge is located in a jungle outside Retalhuleu. This eco-lodge is rustic and surrounded by lots of nature—the Mayan site of Takalik Abaj is also close by.
Featured in:
Farm Hotel, Eco Lodges, Bed and Breakfast, Cabins and Villas, Great for Families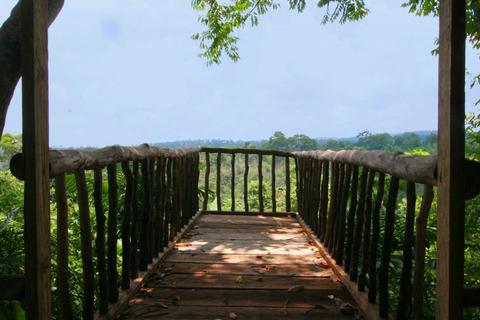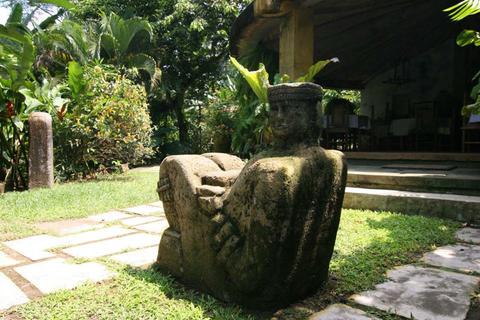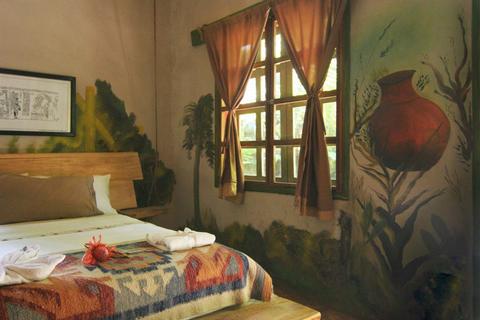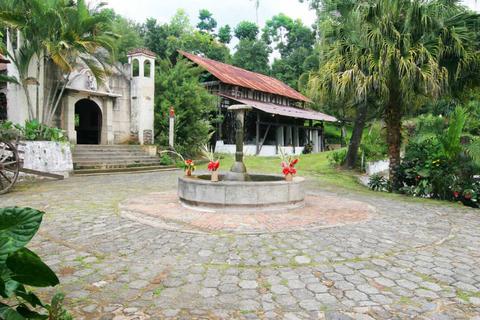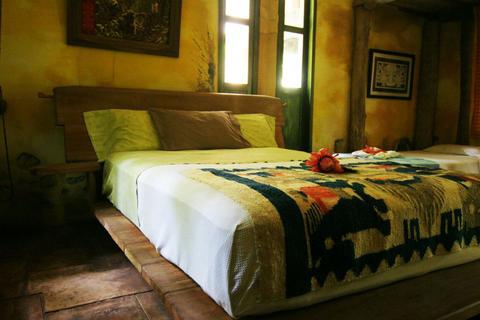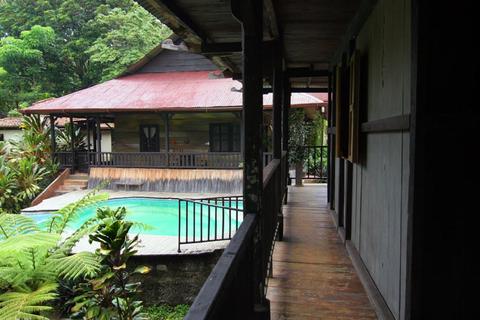 3:00 p.m. check in
1:00 p.m. check out
Restaurant in Hotel
Free Breakfast
The Mayan site of Takalik Abaj is notable for its Olmec-influenced sculptures and structures. Takalik Abaj was settled around 1800 BC and was an important commercial and political center. These days, it's a fascinating place to visit and see all sorts of monuments, zoomorphs, and sculptures. The city of Retalhuleu is one of the largest towns along the Pacific Slope of Guatemala—there are good places to shop and eat, as well as several fun water parks nearby. Other activities in the area include hiking, bird watching, and touring coffee plantations.
The Takalik Maya Lodge is an eco-lodge outside Retalhuleu. It's located on an old coffee plantation that was founded in the late 19th century. The farm has been refurbished and now provides travelers with a place to stay in the Guatemalan countryside. The Takalik Maya Lodge offers its guests excellent access to the ruins at Takalik Abaj and the surrounding jungle. The accommodations here aren't luxurious, but they are authentic and unique.
The accommodations here are simple but cozy. The rustic rooms are built with local materials and have big windows that let in lots of light. Each room has a balcony where you can sit and enjoy the sounds of the jungle at dusk. Rooms in the main house have a shared hot water bathroom, while others have a private bathroom. The rooms do not have electricity, but are lit with large kerosene lamps.
The onsite restaurant serves simple and tasty food. A complimentary à la carte breakfast is offered to guests each morning—breakfast items include eggs, refried beans, fried plantains, bacon, and pancakes. Lunch and dinner options include Caesar salads, beef tenderloin, and stuffed chicken.
The hotel has a small swimming pool where guests can cool off and enjoy the tropical surroundings. Aside from kicking back at the hotel, guests can tour coffee plantations, visit macadamia and rubber farms, go birding, and hike through the rainforest. The archeological site of Takalik Abaj is a must-see while staying at this hotel.
The Takalik Maya Lodge has a room that can be used for meetings, retreats, conferences, and other events.
More Property Amenities
Hot Water
Jungle View
Laundry Service
Private Parking
Accommodations
PACKAGE: Suite Kacike Maya
Sleeps 3
Suite Kacike Maya
Sleeps 3
PACKAGE: Paseo del Cafe
Sleeps 3