San Pedro la Laguna, Guatemala
Set along Lake Atitlán's southwest corner is the hip town of San Pedro La Laguna. Second in popularity of Panajachel, San Pedro is a favorite of international travelers who come here to hike the San Pedro Volcano, ride horses, or party. While the town has evolved to accommodate more travelers over the years, it hasn't yet lost its Guatemalan flavor. And the setting is absolutely spectacular.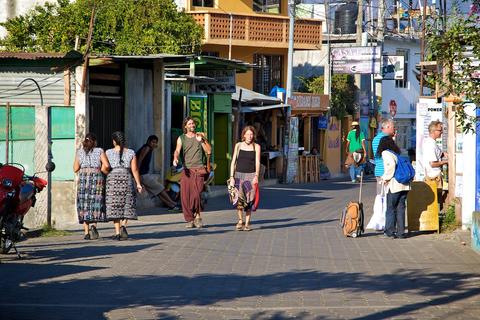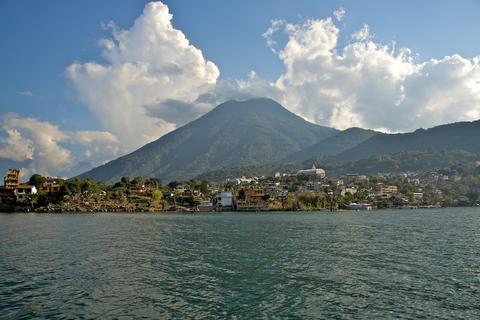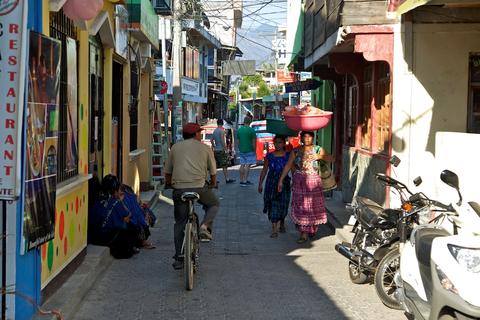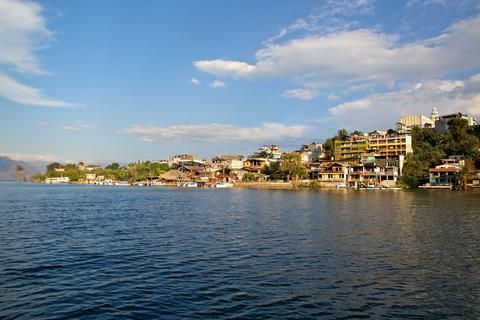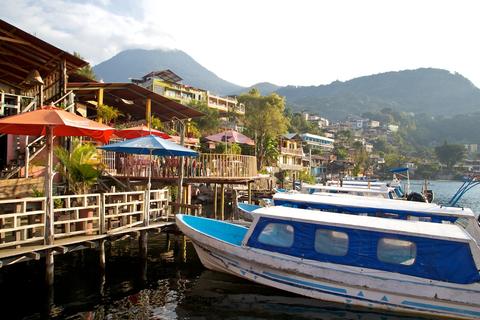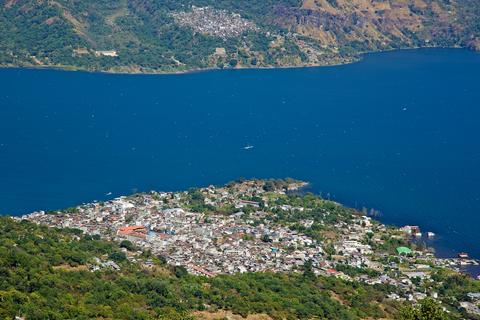 The town was once the province of backpackers, but now has the infrastructure and hotels to accommodate other types of travelers. It's also home to a number of language schools.
The San Pedro Volcano rises behind the town and is a popular climb with travelers. The volcano was given national park status in 2006. The hike to the summit takes around 4 to 5 hours and is fairly steep. The top of the volcano is covered in cloud forest, but on clear days you can see through a gap in the trees and get views of the lake. Clouds often gather at the summit in the afternoon—start early to avoid the clouds and heat.
There have been robberies reported at the summit of the volcano, although these declined once the volcano was declared a national park. Even so, do not attempt to hike San Pedro alone—always go with a guide.
Horseback riding is also possible in San Pedro. A popular ride is up a mountain known locally as "Indian Nose." The name hints at the mountain's shape, which is said to resemble Mayan noses as depicted on stelae.
The town of San Pedro has a fairly good nightlife. There are several lively lakeside bars where you can get good food and drinks, and maybe even do some dancing. There are appetizing restaurants and cafés in San Pedro that serve all manner of food, including international dishes, Israeli food, pub grub, and Asian cuisine.
The accommodations in San Pedro have improved in recent years, although you still won't find many upscale options here. Even so, there are many attractive hotels fronting the lakeshore.
San Pedro is accessible by both road and boat. Most hotels and traveler services are located between the town's two docks. Boats heading to and from Panajachel use the northern dock, while boats going to Santiago Atitlán use the southern dock. The area between the two docks is known as El Otro Lado (The Other Side). There are boats that leave throughout the day for the lakeshore villages of Santa Cruz, Panajachel, Jaibalito, Santiago Atitlán, and San Marcos.