Casa Palopo is a gorgeous boutique hotel in Santa Catarina Palopó. This hotel has beautiful rooms and stunning views of Lake Atitlán.
Featured in:
Waterfront, Luxury, Eco Lodges, Hilltop, Cabins and Villas, Boutique, Best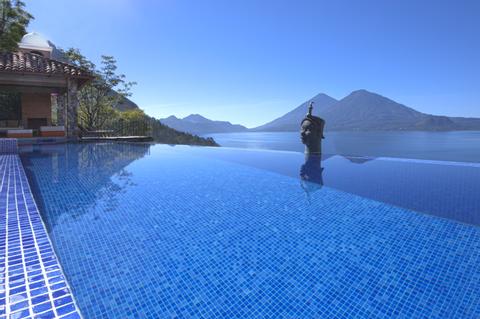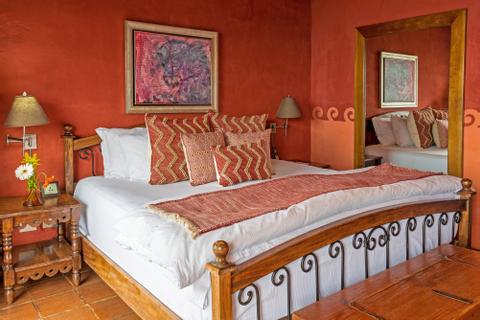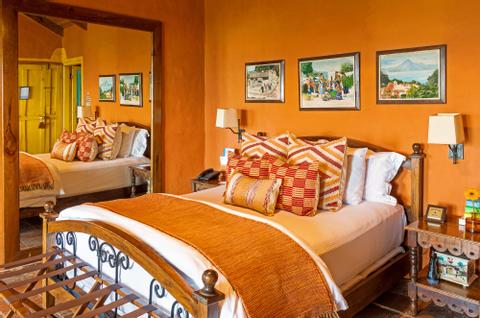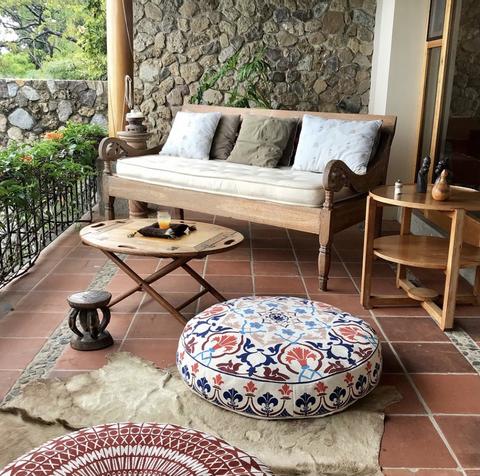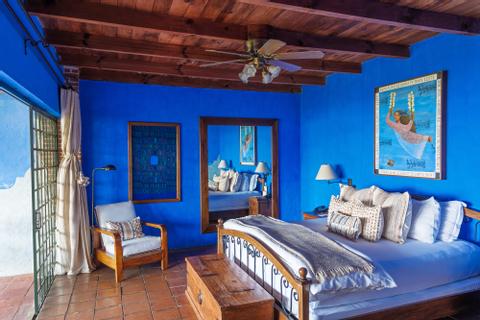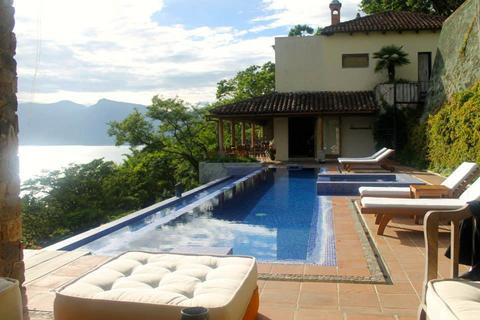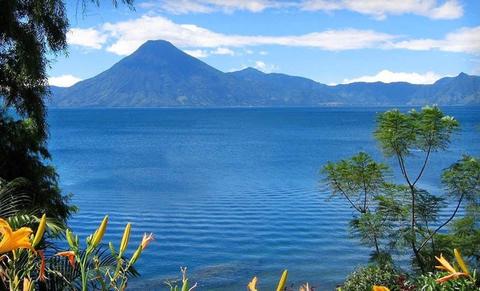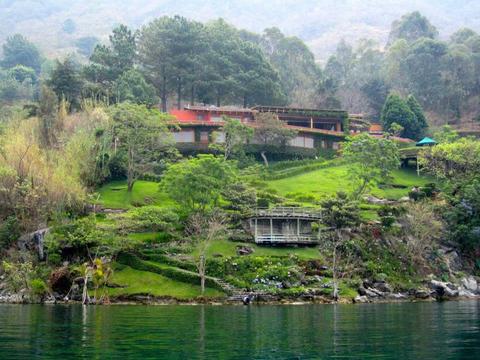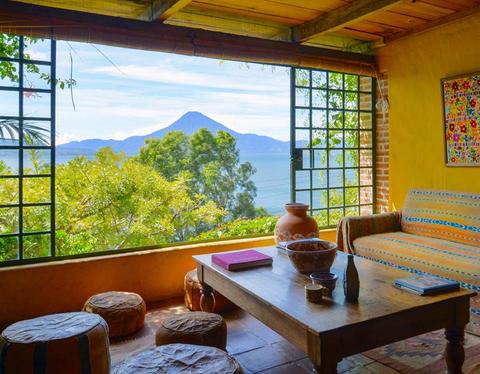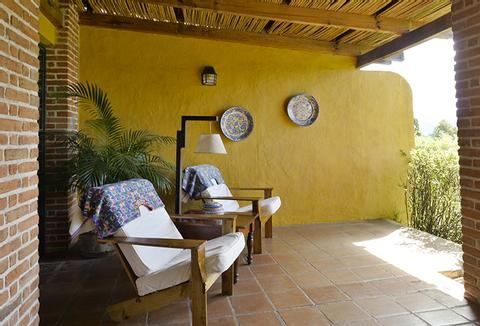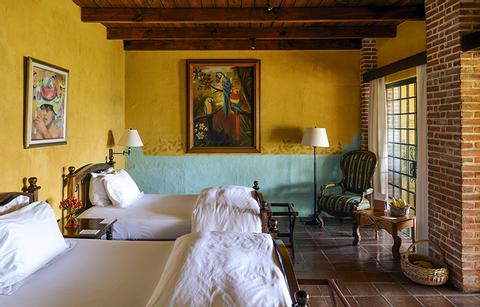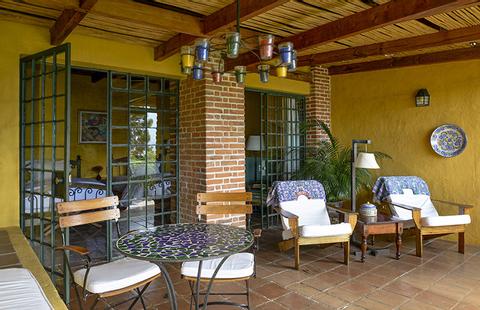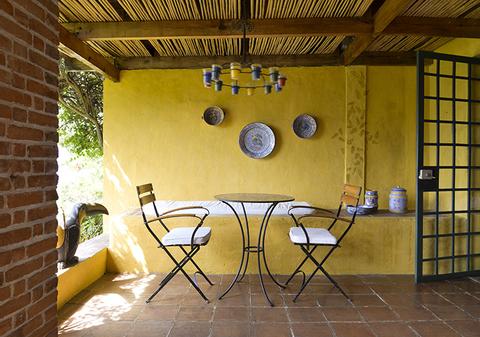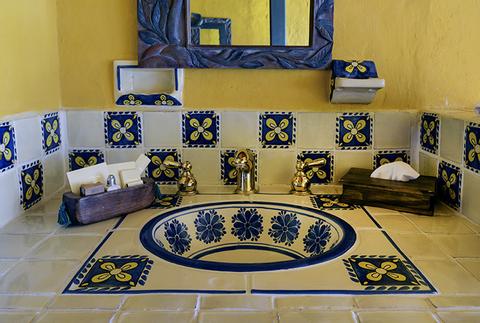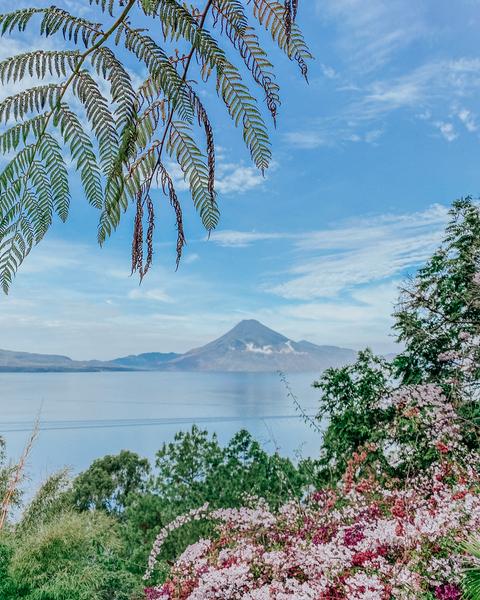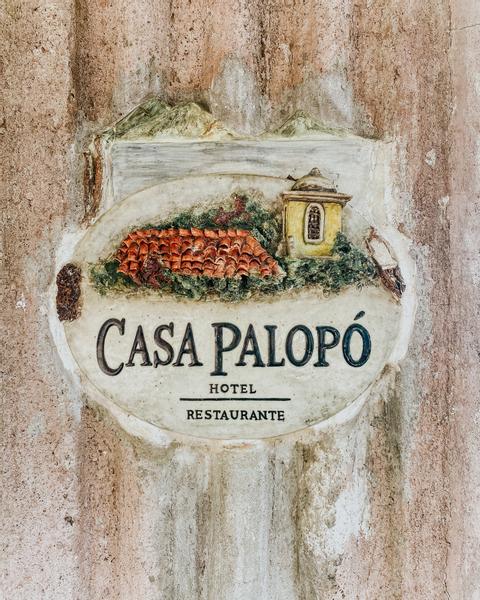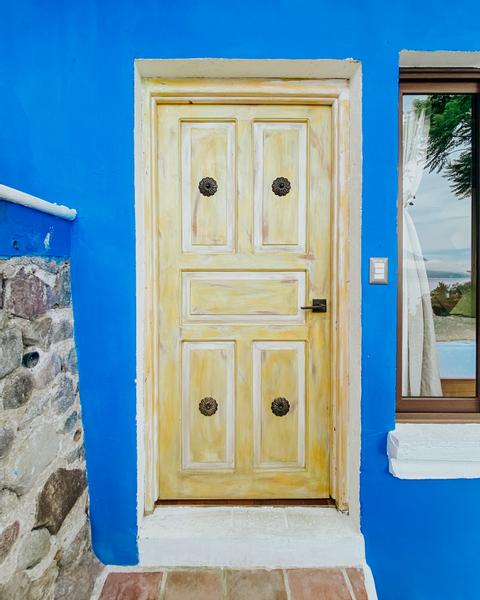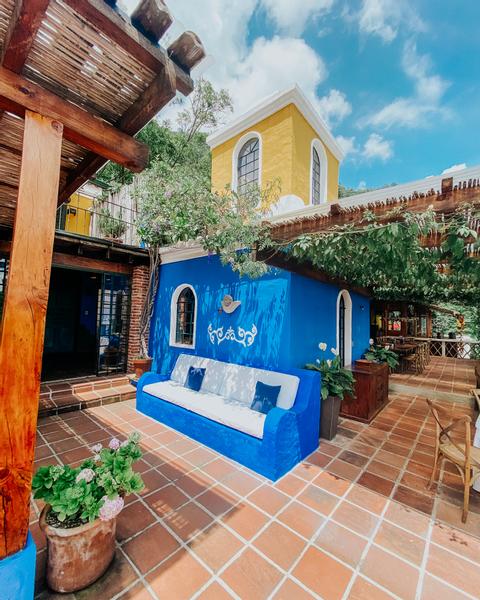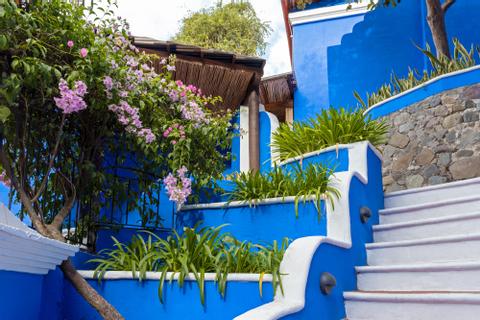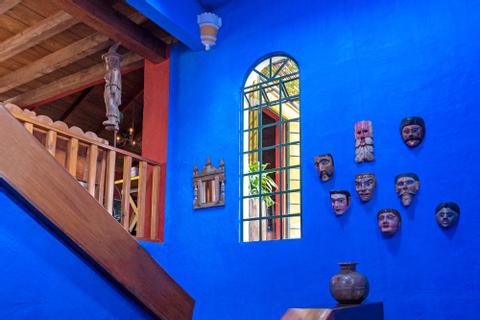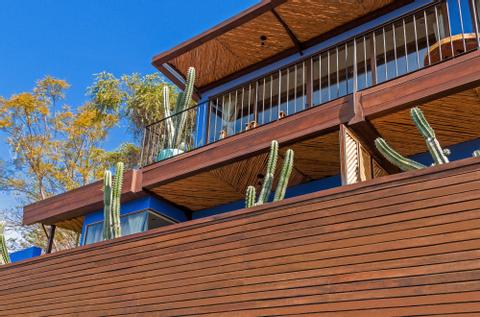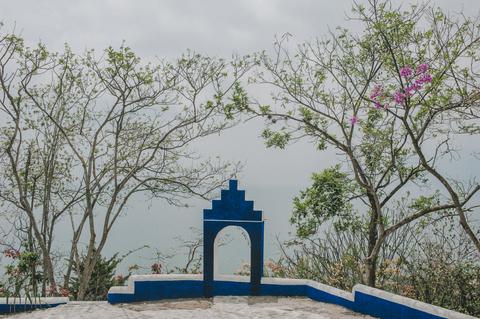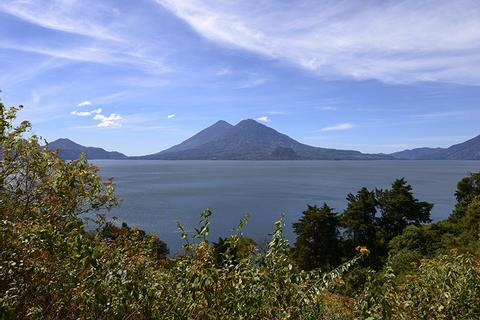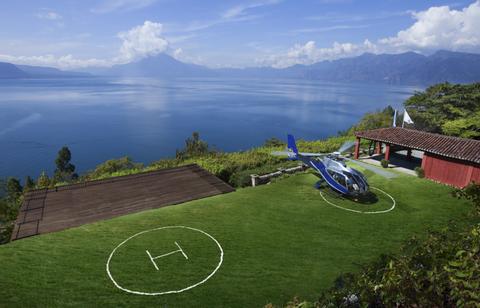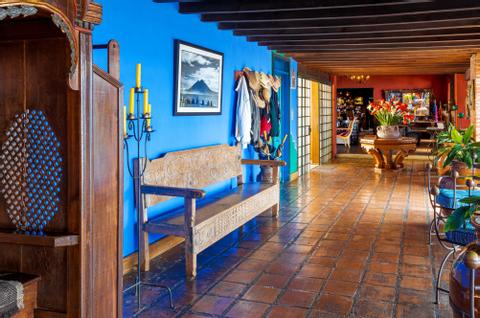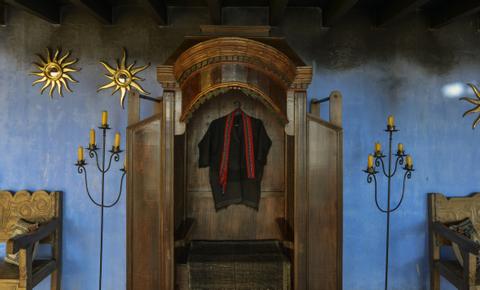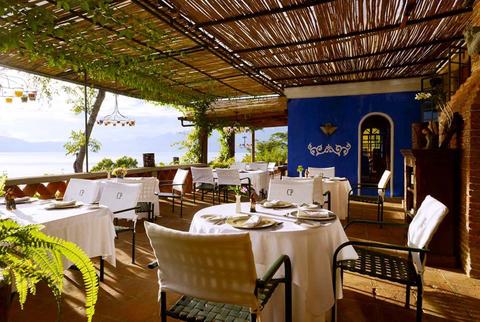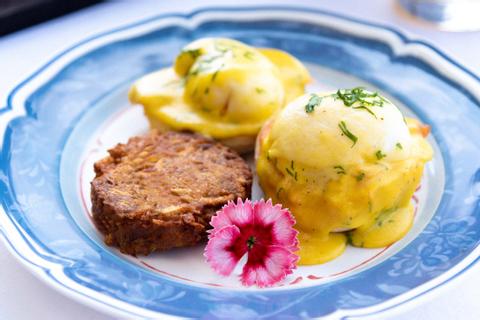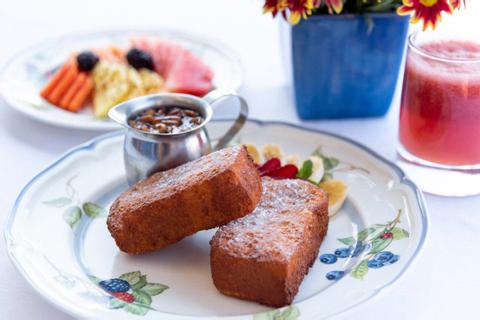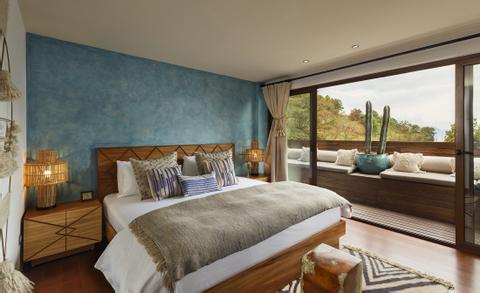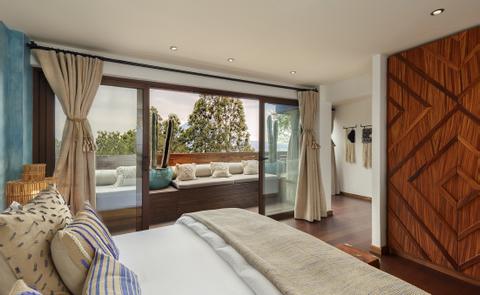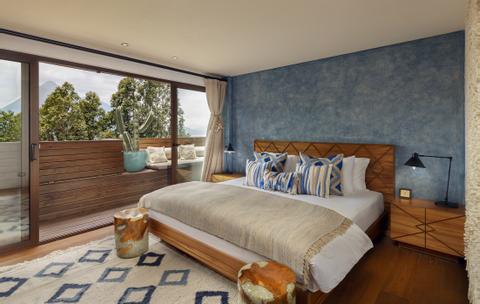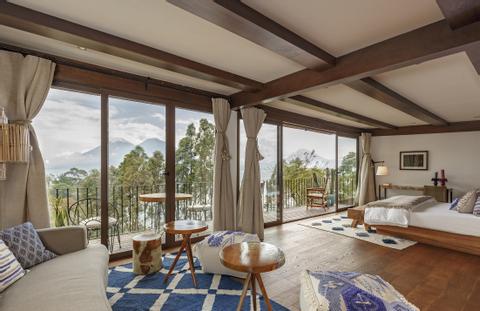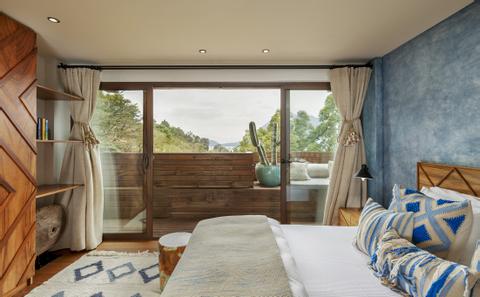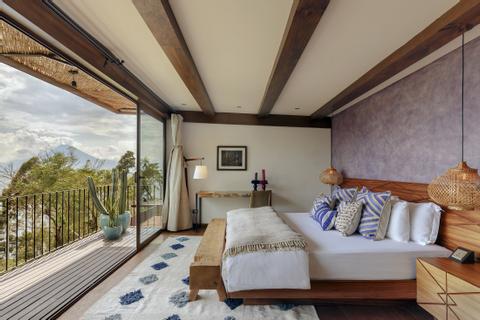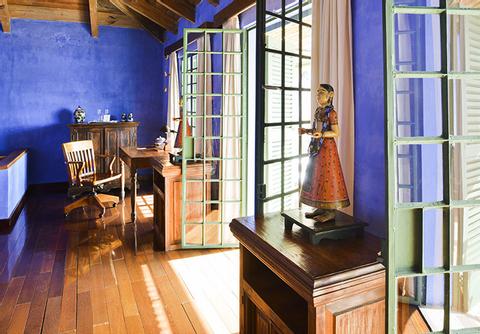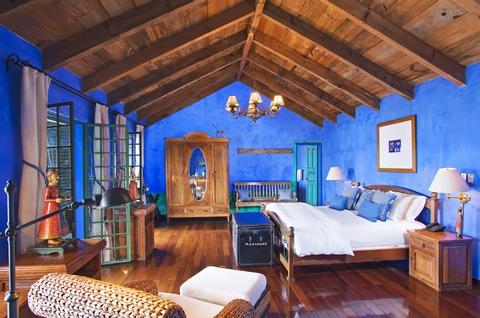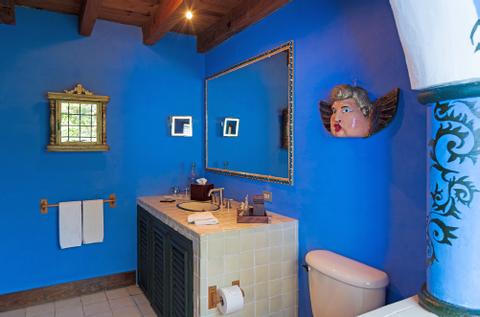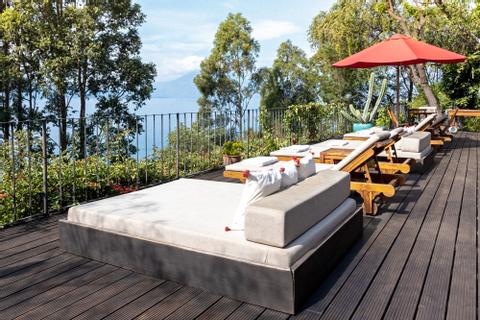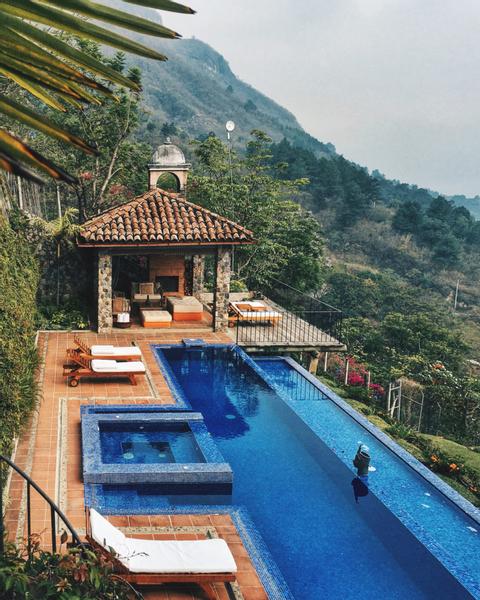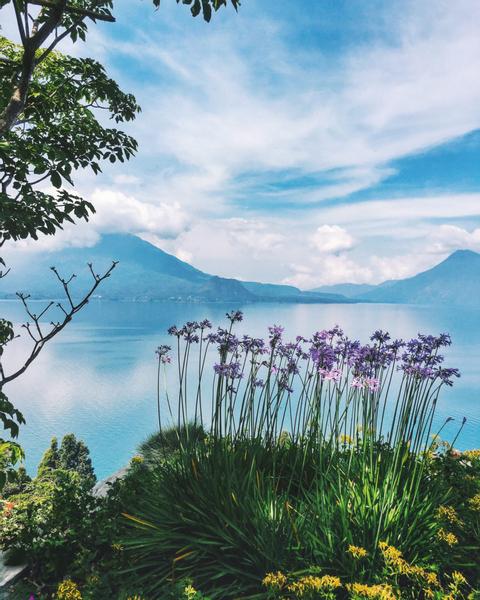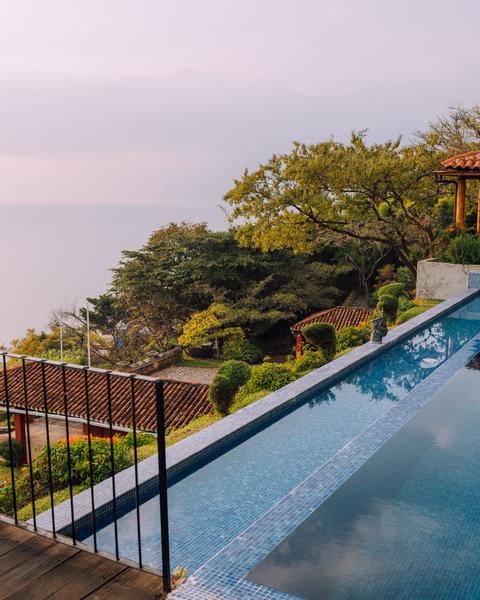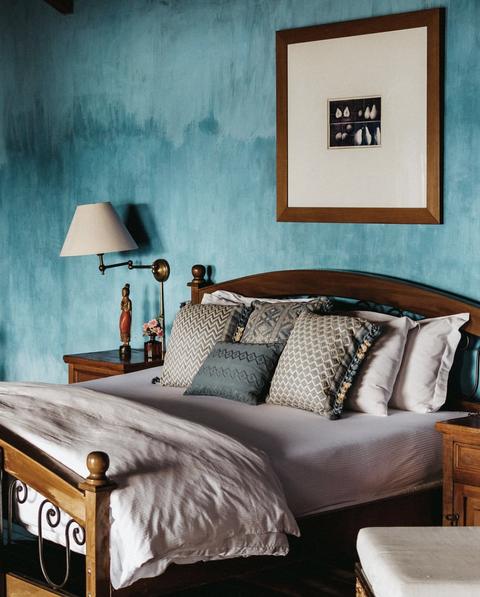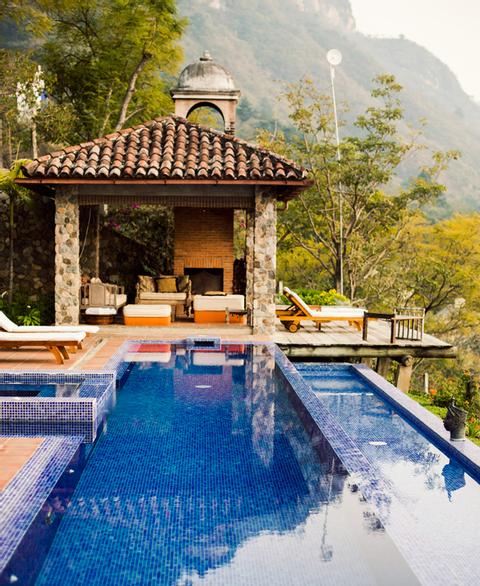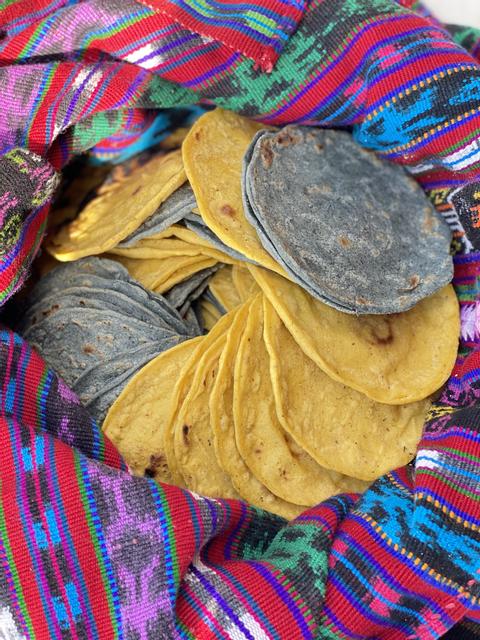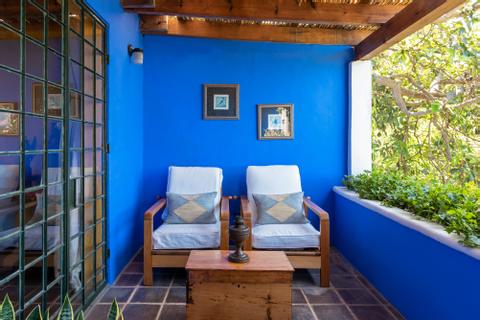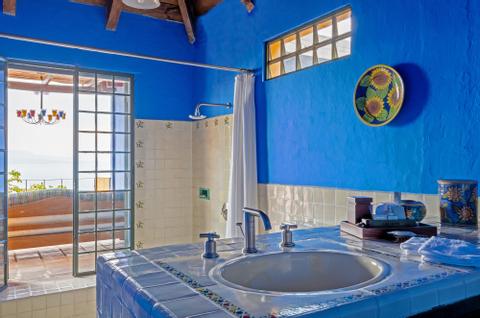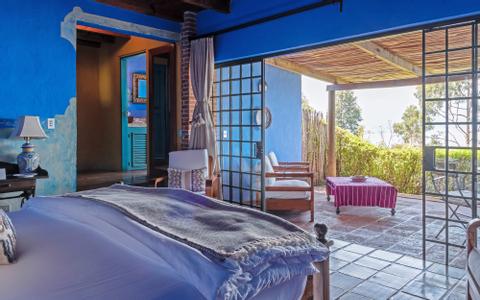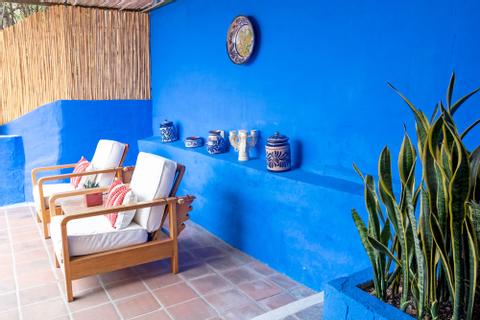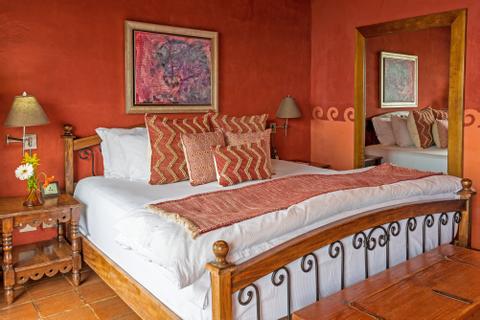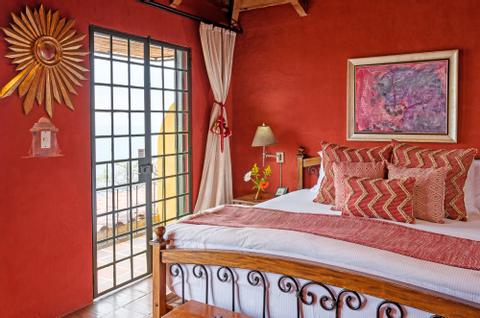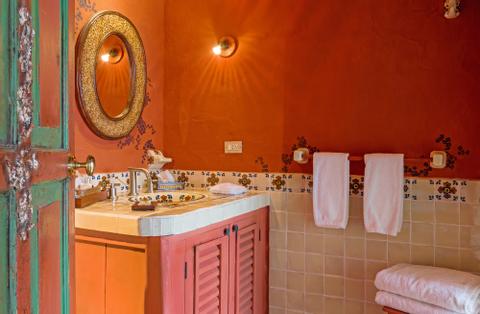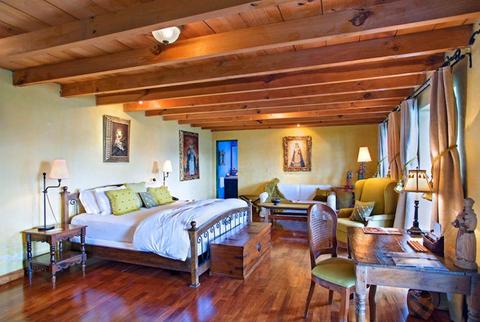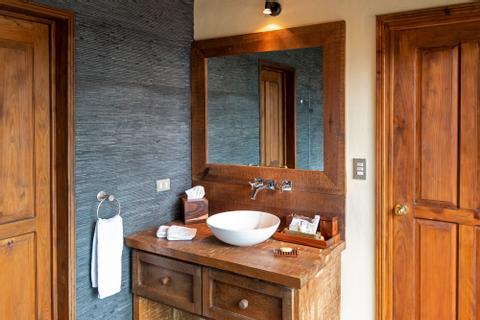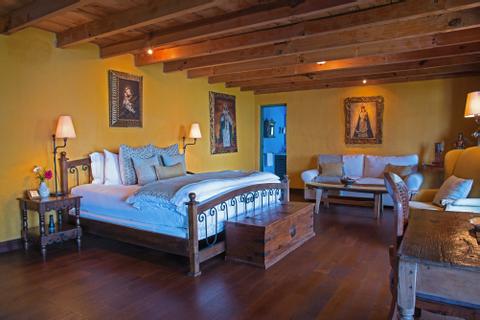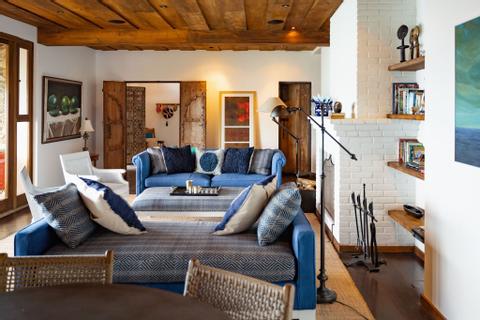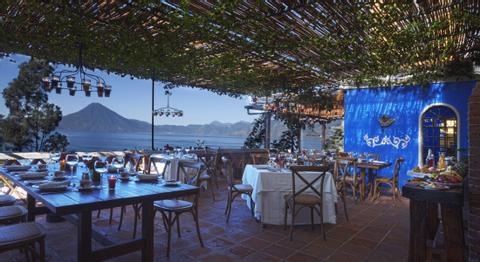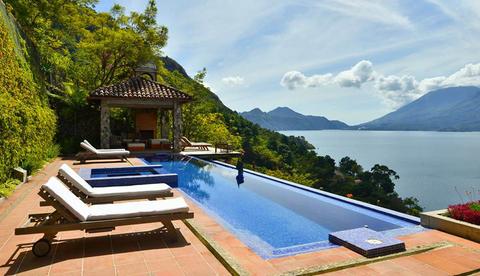 4:00 p.m. check in
2:00 p.m. check out
No children allowed
Restaurant in Hotel
Spa Services
Swimming Pool
Wireless Internet
The small, traditional village of Santa Catarina Palopó is set 3 miles (5 km) east of Panajachel. The town borders Lake Atitlán and looks out at distant volcanoes—the setting is utterly stunning. The townspeople are fairly traditional and many still wear traditional clothing and speak Mayan languages. This is a good place to purchase handicrafts, go swimming, or simply relax in a lovely setting.
Casa Palopo is a beautiful villa that's built into the hills surrounding Santa Catarina. The location is one of the area's best, as it takes in views of the lake and all three volcanoes. The staff here is extremely attentive and helps create a friendly and relaxing atmosphere.
The accommodations at Casa Palopo are luxurious. The accommodations in the main building feature seven spacious rooms that are decorated with contemporary and indigenous artwork. All rooms have private hot water bathrooms, king- or queen-size beds, a mini-bar, wireless Internet, and a private terrace or patio. The patios are set with comfy couches and have breathtaking views of the lake.
Just above the main building is a villa that's decorated with African textiles and artifacts. The villa is larger and perfect for couples, as it has two elegant one-room suites. Each suite has a living room with a fireplace, a gourmet kitchen, outside terrace with infinity pool and Jacuzzi, a gazebo, and butler service. Talk about luxury! Both buildings offer beautiful views of both the lake and volcanoes and include first-rate amenities like Italian linens and L'Occitane products.
The hotel's restaurant offers a nice choice of local and international food. The atmosphere is elegant, with clusters of tables set in the dining room and on the terrace. The breakfast is tasty and includes options like eggs benedict, chilaquiles, and French toast. For lunch try a tomato and blue cheese salad or a pesto chicken sandwich. Dinner is equally appetizing and includes rack of lamp and salmon filets. The fully stocked bar offers guests a cozy and informal place to drink and chat in the evening. There is an extensive wine list and wide range of beers and liquors on hand.
Casa Palopo has an attractive outdoor pool. This solar-heated pool is an ideal place to unwind during the afternoon or watch the sunset over Lake Atitlán. Head to the hotel's library and grab a book or magazine to read outside. Guests can also enjoy a professional massage in the privacy of their own room—a variety of spa services are offered.
More Property Amenities
Bar
Breakfast Available
Gardens
Hot Water
Iron & Ironing board
Jacuzzi
Lake View
Laundry Service
Massage
Private Parking
Room Service
Safe Deposit Box
Telephone
Volcano View
Accommodations
Balcony
Hot Water
Wireless Internet
Balcony
Hot Water
Wireless Internet
SUPERIOR_San Francisco
Sleeps 2
Balcony
Hot Water
Wireless Internet
MASTER SUITE_St Catarina
Sleeps 2
Balcony
Hot Water
Mini Bar
Safe Deposit Box
Wireless Internet
Balcony
Hot Water
Mini Bar
Safe Deposit Box
Wireless Internet
Cable TV
Hot Water
Jacuzzi
Safe Deposit Box
Wireless Internet
Living Room
Deck
SUITE_San Antonio
Sleeps 2
Balcony
Hot Water
Mini Bar
Safe Deposit Box
Wireless Internet
DELUXE_San Marcos, San Andres or San Rafael
Sleeps 2
Balcony
Hot Water
Mini Bar
Safe Deposit Box
Wireless Internet
Balcony
Hot Water
Mini Bar
Safe Deposit Box
Wireless Internet
MASTER SUITE_Cerro de Oro
Sleeps 2
Balcony
Hot Water
Wireless Internet
JR SUITE_San Pablo, San Pedro or Santiago
Sleeps 2
Balcony
Hot Water
Mini Bar
Safe Deposit Box
Wireless Internet
SUITE_Santa Clara
Sleeps 2
Balcony
Hot Water
Mini Bar
Safe Deposit Box
Wireless Internet