Santa Catarina Palopó, Guatemala
The small and traditional village of Santa Catalina Palopó lies 3 miles (5 km) east of Panajachel. The town borders Lake Atitlán and has some of the best hotels in the area.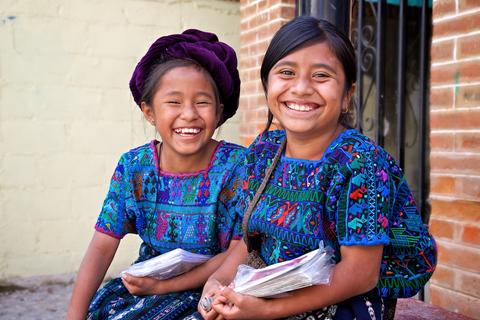 Santa Catalina Palopó (pop. 5,000) is a quaint little town whose residents are indigenous descendants of the Kaqchikel Maya. Some townspeople still wear traditional clothing, the most noticeable of which is the huipil, a blue blouse worn by the women in the community. The Kaqchikel language is spoken here as well.
The village itself is primarily made up of adobe houses that ascend from the lakeshore and into the surrounding hillsides. The handicrafts and textiles made here are good quality and can be purchased along one of the town's main roads.
Much of the shoreline has been developed into private villas and upscale hotels. These hotels are some of the best in all of Lake Atitlán.