La Casa del Mundo is perched on a little cliff overlooking Lake Atitlán. Set just outside the small town of Santa Cruz La Laguna, this hotel has an incredible location and beautiful, bright rooms.
Featured in:
Waterfront, Eco Lodges, Hilltop, Budget, Great for Families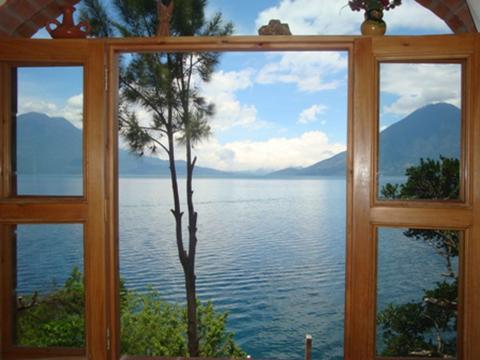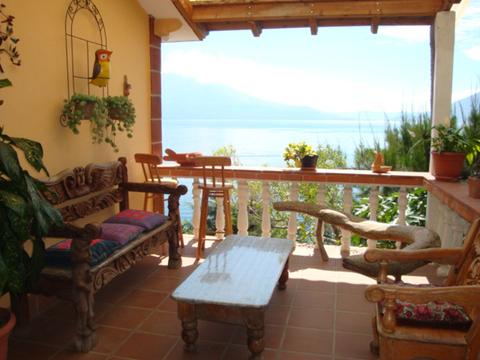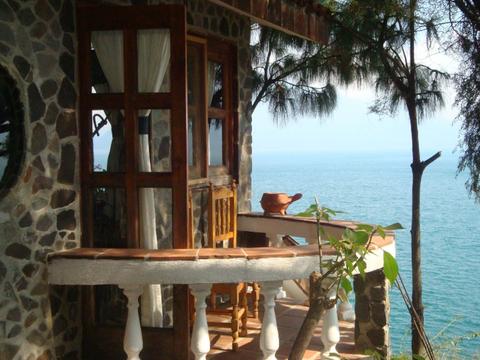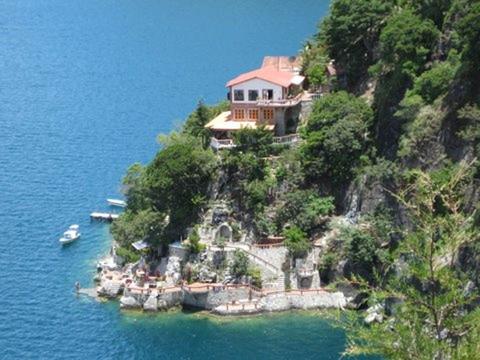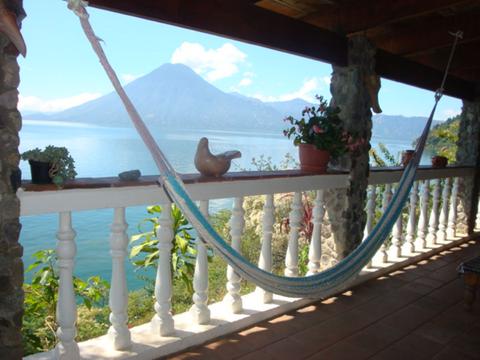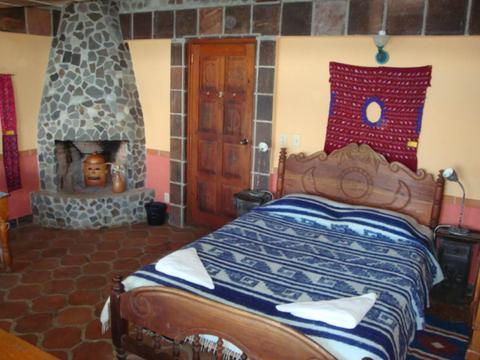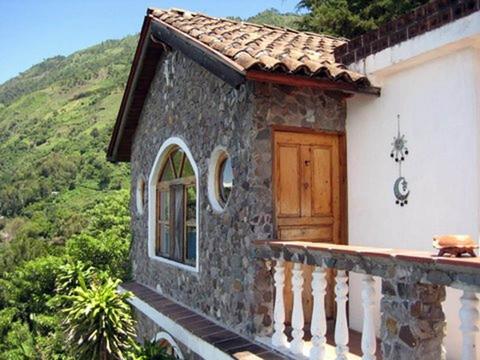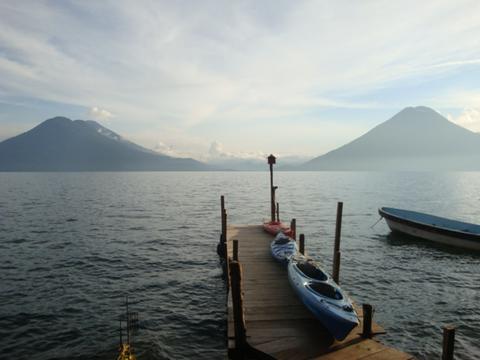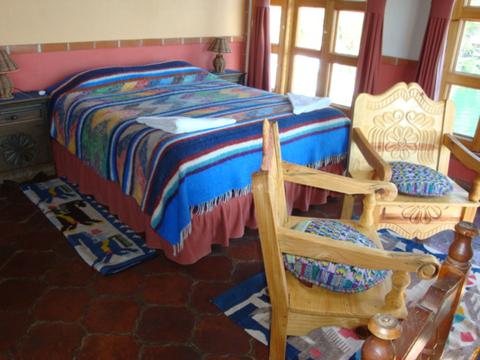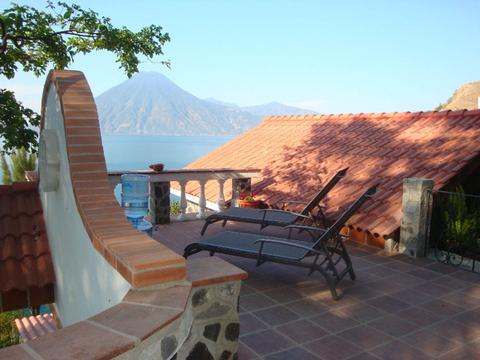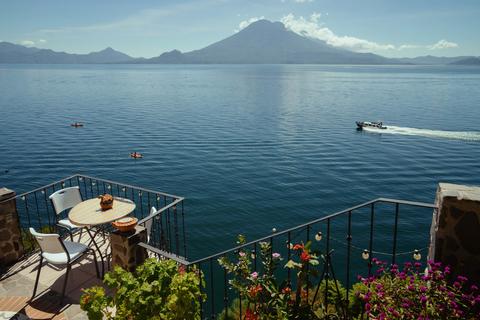 1:00 p.m. check in
11:00 a.m. check out
Restaurant in Hotel
Wireless Internet
Santa Cruz La Laguna is a small town set along the northern shores of Lake Atitlán. The town, which is accessible only by boat, is small and relaxed. With its thickly forested hills and sparking blue water, Santa Cruz La Laguna is gorgeous. Most hotels are set along the water's edge, while the actual Mayan town lies in the hills above. Activities include swimming, kayaking, and hiking.
La Casa del Mundo's location is incredible. Set along the side of a small cliff, this hotel overlooks the entire lake. You'll see volcanoes in the background and catch beautiful sunsets over the water. It's secluded and quiet and magical. It's also fairly easy to reach Panajachel and other nearby villages.
The hotel's 20 rooms are peaceful and cozy. Each room is different and is set along the side of the cliff. Every room is equipped with comfortable orthopedic mattresses, wireless Internet, and handcrafted Mayan decorations. Most have a private bathroom with solar-heated showers, although some rooms have a shared bathroom instead. All rooms have access to either a private or shared patio, all of which have fantastic views of the lake. The rooms are very quiet—when you step outside your room at night, you'll only hear the sound of waves lapping at the rocks. Do note, however, that some rooms require guests to walk up many stairs and are thus not advisable for people with health problems.
The food here is excellent. Breakfast is served at individual tables and there is a wide range of options to choose from. The dinners are served family-style, which gives guests an opportunity to interact with other travelers and swap stories. Dinners consist of soup, salad, a main course, and dessert; vegetarian options are always available.
While staying here, guests can enjoy swimming in the lake, hiking, kayaking, or visiting nearby villages. There is a shared hot tub where you can relax in the evening, and board games and cards that are available to use. The staff is kind, courteous, and helpful. They will answer questions and work hard to ensure that you have an optimal experience at La Casa del Mundo.
Do note that to access this hotel you will have to walk up a series of stairs from the dock. It is not too difficult, but it could pose a problem for older (or less mobile) guests.
More Property Amenities
Balcony
Beach Access
Breakfast Available
Coffee Service
Hair Dryer
Hiking Trails
Hot Water
Internet Access
Volcano View
Laundry Service
Lake View
Gardens
Hammocks
Massage
Accommodations
Standard Room No. 10
Sleeps 2
Balcony
Hair Dryer
Hot Water
Wireless Internet
Standard Room No. 4
Sleeps 4
Hair Dryer
Hot Water
Wireless Internet
Patio
Balcony
Hair Dryer
Hot Water
Wireless Internet
Suites No. 11 & 12
Sleeps 3
Balcony
Hair Dryer
Hot Water
Wireless Internet
Fireplace
Balcony
Hair Dryer
Hot Water
Wireless Internet
Standard Room No. 1
Sleeps 4
Balcony
Hair Dryer
Hot Water
Wireless Internet
Deck
Economy Rooms No. 5, 6, 7, 8 and 9
Sleeps 2
Hair Dryer
Hot Water
Wireless Internet
Patio
Standard Room No. 16
Sleeps 3
Balcony
Hair Dryer
Hot Water
Wireless Internet
Standard Room No. 2, 3, 15 and 17
Sleeps 2
Balcony
Hair Dryer
Hot Water
Wireless Internet