Visitors wax lyrical about the spectacular mountains that stretch out and up between endless rice paddies throughout Vietnam. From the rugged mountains of the North to the rolling hills of the central highlands, and every limestone mountain in between — you shouldn't leave Vietnam without experiencing life in the hills.
Sapa and Da Lat are two of Vietnam's most famous hill stations — one in the foothills of the Himalaya and the other a hilly refuge in the hot, humid South. The mountainous north of Vietnam is also home to the magnificent peaks and valleys of Ninh Binh, Mai Chau, and Ha Giang — all worth strapping on your hiking boots for.
In the highlands, you'll also find many of the ethnic minorities who call Vietnam home, including the Hmong and Red Dao, who are all known for their unbridled hospitality.
#1:

 Sapa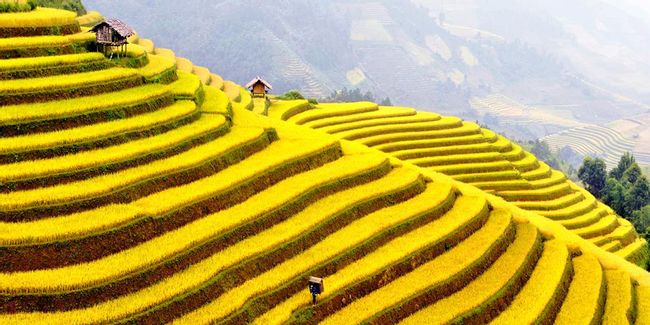 Sapa , Vietnam →
Home to Vietnam's tallest mountain, Mt. Fansipan, and some of the most striking scenery in the country, Sapa is a must for high-altitude lovers. Take a hike through the rice paddies and mountain villages of Sapa and you'll quickly fall in love with not only the landscape but the people too.
The H'mong, Dao, and other ethnic minority communities who call the Sapa Valley home are the best guides for tackling the tiny tracks that lead through the steep agricultural land of Sapa. It's incredible to think how they have tamed this wild landscape over the centuries and made homes in the hillside. At the end of the day, when you've finished a long trek, you'll be delighted to reach a remote village, a cozy bed, and a home cooked meal at your Sapa homestay!
Sapa treks can last for as long as your legs can carry you, with something for all abilities. Plus, some special accommodation options offer incredible views without stepping foot on a trail!
#2:

 Ha Giang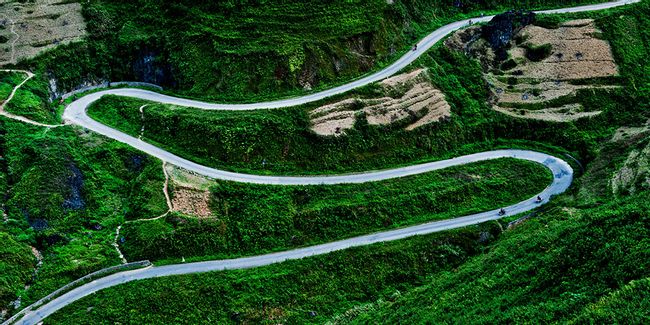 Ha Giang , Vietnam →
If the mountains of Northern Vietnam are calling your name but you want to avoid the tourist crowds in the Sapa Valley, get yourself to Ha Giang Province. At the very edge of the country, on the border of China, this mountainous region is far enough from anywhere to remain relatively quiet. Yet, the landscapes you'll find on arrival are some of the most arresting in all of Vietnam.
Hair-raising roads wind their way between jagged peaks, interspersed with villages and farmland clinging to the foothills. Transport here takes double the time it should, but the views in places like the Ma Pi Leng Pass and Dong Van are more than worth the wait.
This is not a destination for the faint-hearted or those in need of luxury, but you will find gracious hospitality in even the smallest mountain town.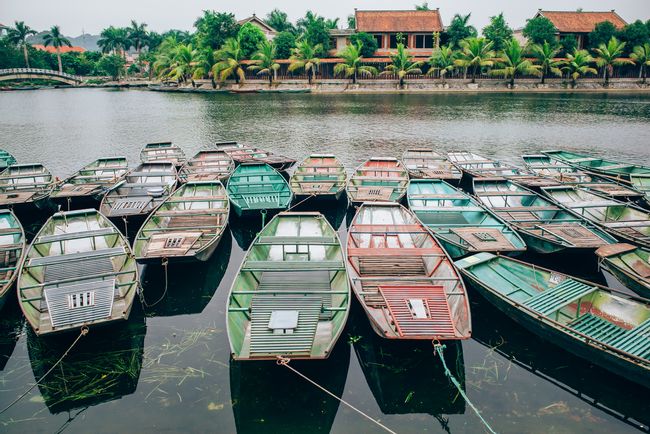 Ninh Binh, Vietnam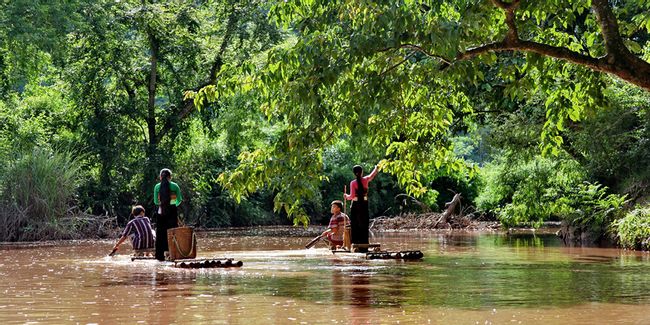 Mai Chau , Vietnam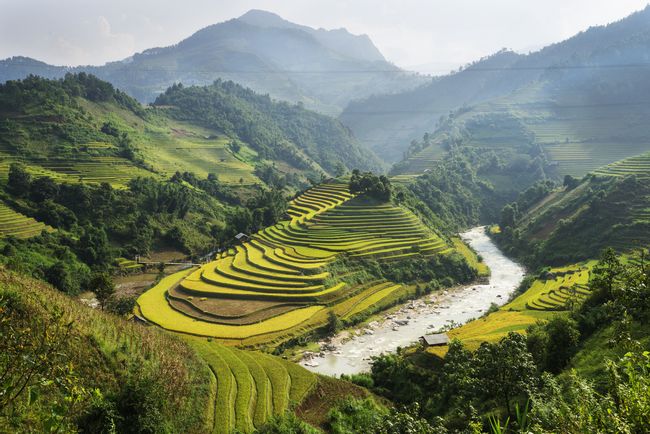 Bac Ha, Vietnam