Santa Cruz La Laguna, Guatemala
El pueblo tranquilo de San Cruz La Laguna está ubicado en la orilla del lago Atitlán, al oeste de Panajachel. Accesible solamente por bote, Santa Cruz es tanto hermosa como sumamente relajada.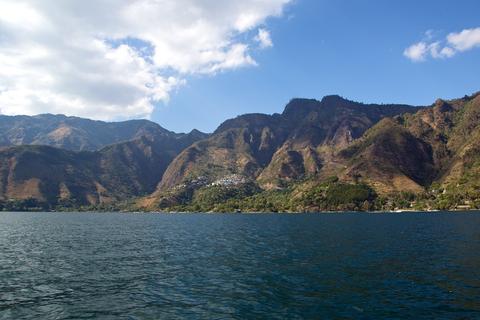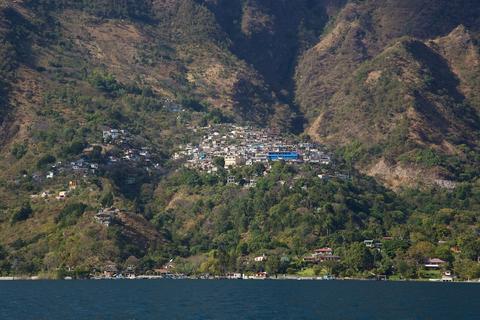 La popularidad de Santa Cruz está comenzando lentamente a aumentar a medida que se corre la voz acerca de sus excelentes hoteles, balnearios y la ubicación. Es un lugar inmaculado que rodea un bosque verde y una parte prístina del lago. El actual pueblo Maya se ubica por encima de la orilla del lago, la mayoría de los hoteles e instalaciones para los turistas se encuentran cerca del agua. Se tarda alrededor de unos 20 minutos caminando desde el lago hasta el pueblo.
Solo hay un camino hacia Santa Cruz. Esto mantiene un ambiente tranquilo. No hay mucho que ver en el pueblo actual, aparte de una iglesia del siglo XVI. La mayoría de los visitantes están contentos relajándose, leyendo o nadando. Se pueden realizar caminatas en los senderos alrededor de lago hacia la aldea vecina de Jaibalito (45 minutos) o hacia San Marcos (3 horas).
También hay una tienda de buceo que ofrece cursos certificados e inmersiones divertidas. El buceo aquí es único e incluye la posibilidad de ver las formaciones volcánicas submarinas y tocar barro volcánico caliente.
Santa Cruz La Laguna Personalized Trips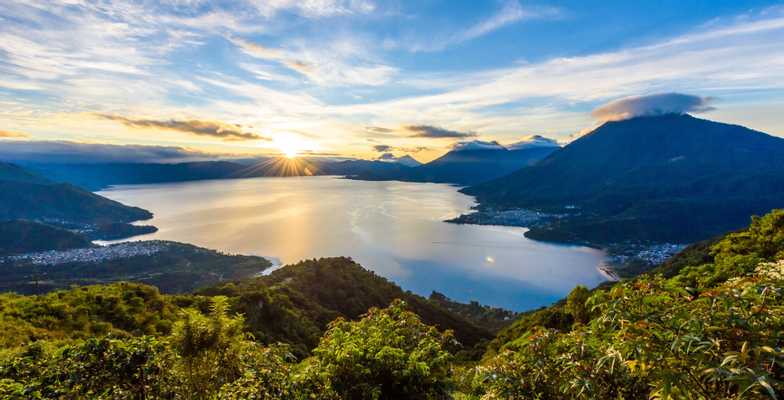 Guatemala

Guatemala
Customer Reviewed I would recommend this trip to others from the heart! Our tour guide Leonel was just perfect! He's super passionate about his job and went above and beyond out expectations! We fell in love with Guatemala's culture, its people and the nature! Unforgettable experience!!