Enjoy easy access to everything Guatemala City has to offer, a complimentary airport shuttle, and a delicious meal at the start of each day. In & Out Bed and Breakfast offers you lovely accommodations from which to enjoy museums, galleries, amusement parks, and more. Choose the accommodations that fit the size of your party and remain comfortable throughout your stay.
Featured in:
Business, Midrange, Bed and Breakfast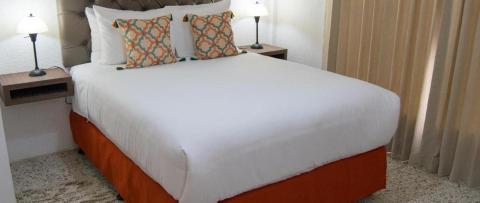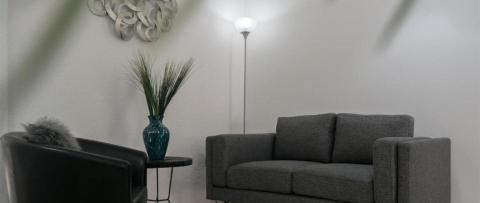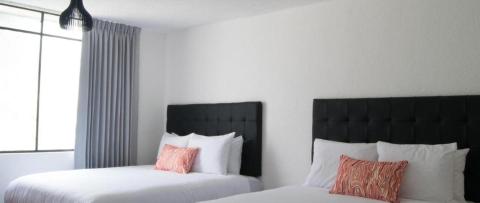 3:00 p.m. check in
1:00 p.m. check out
Free Airport Pickup
Wireless Internet
Free Breakfast
Attractions & Sites
24 km
39 km
52 km
43 km
8 km
116 km
47 km
Guatemala City, Guatemala (lovingly nicknamed 'Guate') is a city of many juxtapositions as it transitions from gritty and rugged to modern and cosmopolitan. Glossy new builds and luxury vehicles lend a striking contrast to the area's neighborhoods which have yet to undergo revitalization, but choosing experienced travel professionals like Anywhere makes it safe and easy to enjoy the city's many points of interest, cafes, and restaurants — which are not to be missed. Experience the ancient wonders and artistry of this thriving and ever-changing city.
A Bed and Breakfast for Two…or More
In & Out Bed and Breakfast ensures that you can look forward to each day of adventure in Guatemala City when you wake up and enjoy a continental breakfast every morning. That is, after you've enjoyed a hot shower and a good night's sleep on the comfortable bed in your airy, understated room. No matter how many people are sharing this voyage with you, you'll be able to find the space you need. Choose from:
Two Deluxe Double Room with two (2) double/full beds — perfect for guests who love their space.

A Family Room with three (3) semi-full/double beds — perfect for three adults or families with teens or collegians.

A second Family Room with six (6) twin/single beds — perfect for a large family or sizable group of friends.
Guatemala Made Safe and Easy
Amenities include complimentary Wi-Fi, daily housekeeping, a snackbar, a safe, and more. Enjoy comfortable accommodations when you're on-site, and the excitement of Guatemala city when you're out and about. Exploring Guatemala is safe, easy, and fun when you book your stay at In & Out Bed and Breakfast with Anywhere. Make this getaway even better when you let your Anywhere Local Expert manage all of your vacation's accomodations, tours, and transportation. Soak in the beauty of Guatemala and leave the travel logistics to us.
More Property Amenities
Gardens
Laundry Service
Private Parking
Cable TV
Safe Deposit Box
Hair Dryer
Fan
Iron & Ironing board
Free Airport Transport
Accommodations
Standard Room - DOUBLE
Sleeps 2
Cable TV
Fan
Hair Dryer
Hot Water
Iron & Ironing board
Safe Deposit Box
Wireless Internet
Standard Room - SINGLE
Sleeps 1
Cable TV
Fan
Hair Dryer
Hot Water
Iron & Ironing board
Safe Deposit Box
Wireless Internet
Cable TV
Fan
Hair Dryer
Hot Water
Iron & Ironing board
Safe Deposit Box
Wireless Internet
Dining Room
Standard Room - TRIPLE
Sleeps 3
Cable TV
Fan
Hair Dryer
Hot Water
Iron & Ironing board
Safe Deposit Box
Wireless Internet
Similar Hotels