Huehuetenango, Guatemala
Set at the foot of the Cuchumatanes Mountains in Guatemala's Western Highlands, the departmental capital town of Huehuetenango is a lively town that lies adjacent to the ruins of Zaculeu. It has a relaxed atmosphere despite the fact that it's a hub for trade and transport in northwest Guatemala.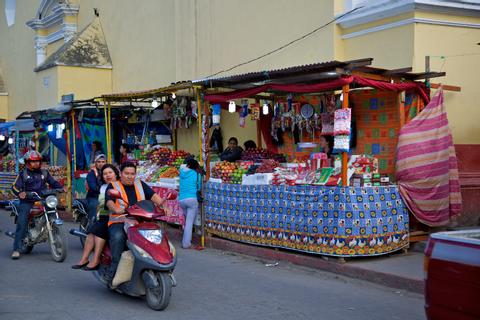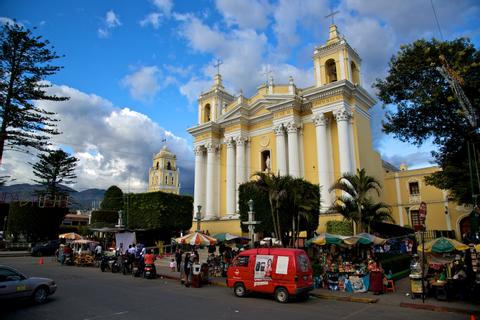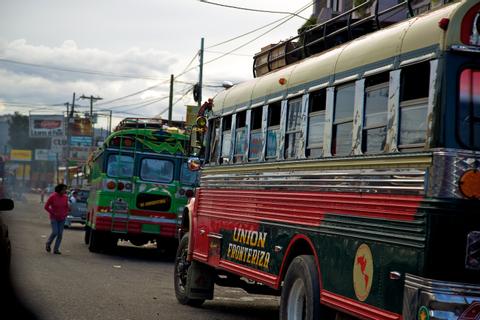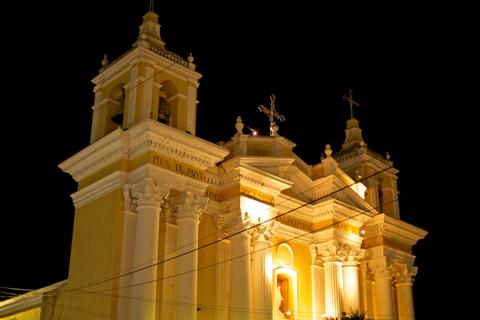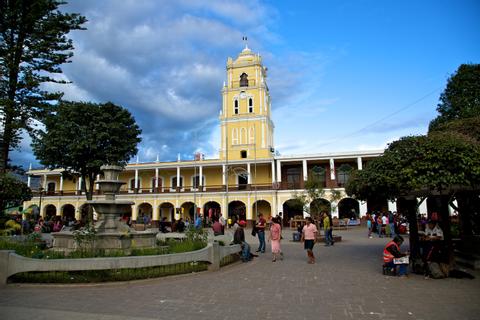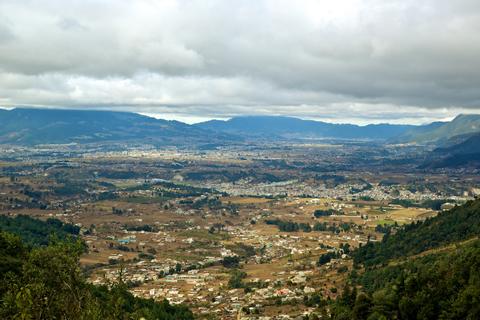 Known affectionately as "Huehue" by locals, the town lies in a valley ringed by mountains. As a departmental capital, the city is busy with coffee farmers, traders, and travelers heading to or from the western border with Mexico. Its location makes it a great place to begin trips into the deeper portions of the Huehuetenango department.
Like other towns in Guatemala, Huehuetenango is centered on a central park. The park is well-cared for and rather pretty. Catedral Templo de la Inmaculada Concepción, a neoclassical church that dates back to 1874, sits along the park's southern end. On the eastern end is the regional seat of the government, which is notable for its clock tower and early 20th-century architecture.
Huehuetenango has decent hotels, restaurants, bars and cafés. This is a good place to learn Spanish, as there are far fewer foreigners here than in other parts of Guatemala. The city's bus terminal is about a mile outside the city center and has frequent buses to other towns and villages. The Mam ruins of Zaculeu lie a few miles west. The Mam were an important indigenous highland tribe prior to the arrival of the Spanish. Dating back to 400–700 AD, Zaculeu was likely occupied for 1,000 years before being conquered by Gonzalo de Alvarado (brother of Pedro de Alvarado) in 1525. In October of this year, the Spanish surrounded the city and cut off supplies from neighboring villages. With precious few resources, the Mam eventually gave in to the Spanish.
Unfortunately, no Mam records survived and not much is known about the early history of the site. It is thought to have religious and administrative purposes, and was likely the hub of the Mam people, who lived in scattered settlements in the nearby mountains and valleys.
Zaculeu underwent a restoration project in the 1950s. The tallest temple pyramid, Structure 1, is around 40 feet (12 m) high. There are a few other impressive structures here, as well as a museum that has burial pieces on display.