Stay at La Lancha Lodge and surround yourself in boutique accommodations on the shore of Petén Itzá. While you're here, you can spend your days swimming in the lake and enjoying the jungle surroundings. You'll also want to spend some time visiting visit the nearby Maya ruins.
Featured in:
Luxury, Great for Families, Isolated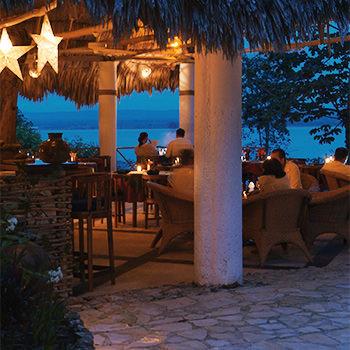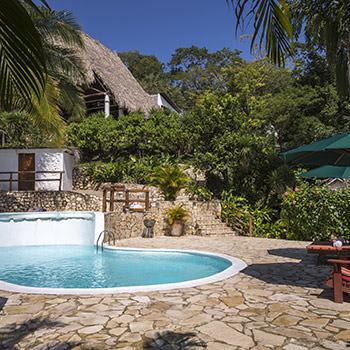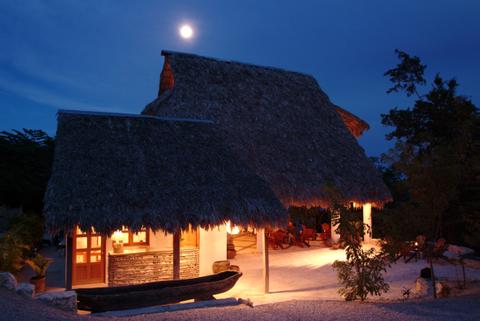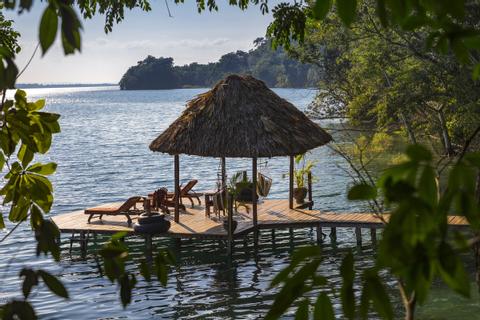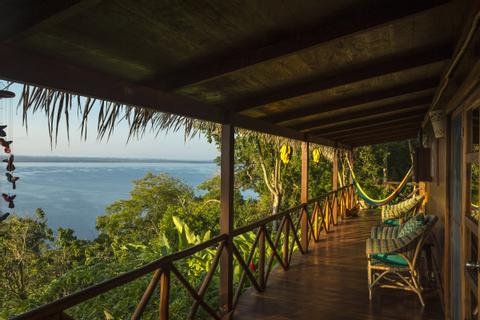 NaN:NaN a.m. check in
NaN:NaN a.m. check out
Restaurant in Hotel
Wireless Internet
Attractions & Sites
3 km
10 km
12 km
18 km
4 km
5 km
43 km
20 km
44 km
It's only a 45-minute drive from here to Tikal, where you'll get to see one of the world's largest and most interesting Maya ruins. Make sure to take some time to explore this site on a tour — you might take a tour that focuses on the history and archeology, or a bird watching tour that gets you to the park early in the morning, when the jungle comes alive. Explore more of the local scenery at the Biotopo Cerro Cahuí, another great spot for hiking and birding.
Besides swimming in the lake, you can also take advantage of the on-site paddle-boards or canoes. There's also a large outdoor pool where you can take a convenient dip on the sunny patio. The patio and the dining area offer stunning views of the Lake Petén Itzá.
As the day winds down, consider the menu of cocktails in the rooftop bar. Then, head downstairs to dine on freshly grilled options in the open-air restaurant. This dining area also has its own bar, for a convenient pre-dinner drink. On the upper level you'll also find the library, where you can have a serene moment with the view and a book. Since this is a Coppola family property, you'll find many of the brand's offerings on site, including their wines.
Choose from lakefront suites or the rainforest cabins. All of the accommodations come decorated with local textiles, and they all offer basic luxuries like air-conditioning and Wi-Fi. They're all quite cozy and have nice views of either the lake or the surrounding jungle.
Everything stays fresh to the daily housekeeping. You can also look forward to conveniences like the safety deposit box. Have your clothes taken care of with the hotel's laundry and ironing service, and leave your clothes with the front desk's baggage storage.
Please note: The location next to the lake makes this not ideal for small children, and guests with limited mobility should keep the staircase leading to the pool and the restaurant is quite steep and can be challenging.
More Property Amenities
Air Conditioning
Alarm Clock
Breakfast Available
Cable TV
Coffee Service
Fan
Gardens
Hair Dryer
Internet Access
Jungle View
Mini Refrigerator
Telephone
Accommodations
Rainforest Junior Sutie
Sleeps 3
Air Conditioning
Alarm Clock
Fan
Hot Water
Telephone
Wireless Internet
Rainforest Casita
Sleeps 3
Air Conditioning
Alarm Clock
Fan
Hot Water
Telephone
Wireless Internet
Air Conditioning
Alarm Clock
Fan
Hot Water
Telephone
Wireless Internet