Café del Sol Hotel offers clean, simple accommodations right next to the beach. You can spend your entire vacation reveling in Guatemala's sun and sand.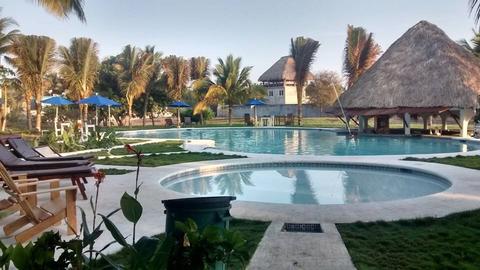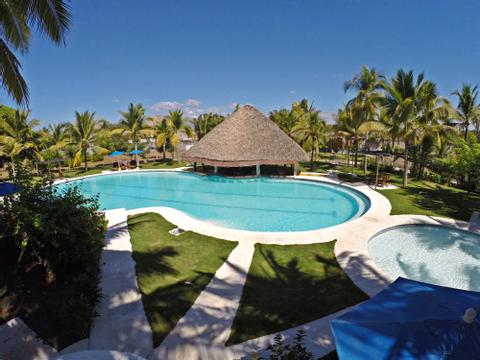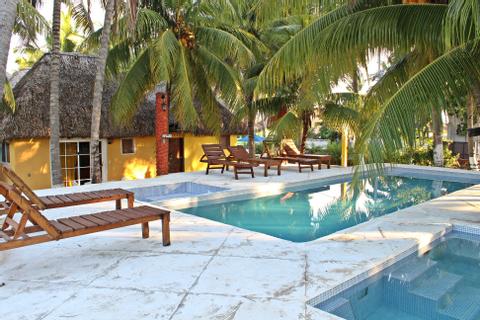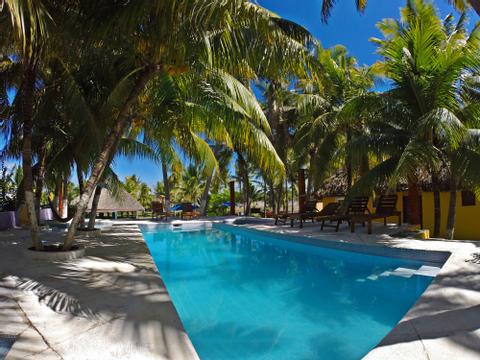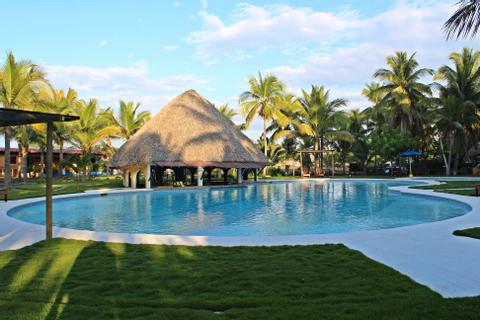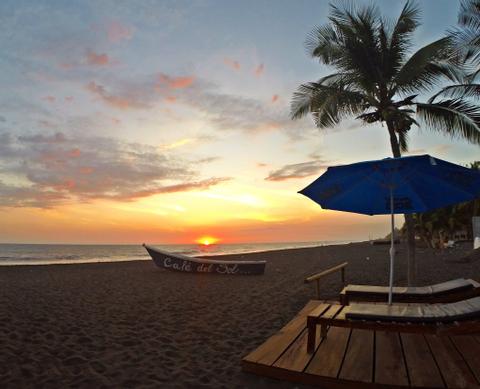 11:00 a.m. check in
3:00 p.m. check out
Restaurant in Hotel
Swimming Pool
Leatherback and Olive Ridley sea turtles come to nest on Monterrico's beaches. Visit the Biotopo Monterrico reserve to see baby sea turtles hatch from their eggs and return to the ocean. Near the beach you can find thriving mangroves that you can tour in a boat. Hire a guide to take you out on a boat for a day of whale and dolphin watching. These waters also teem with fish that make it a good destination for sport fishing.
Monterrico's beach has soft, black sand. You can dine right on the beach. From the hotel, it's a short walk to the small town and its restaurants.
Guests can spend each evening watching as the sun sinks behind the blue horizon. This is a popular beach with travelers and locals alike, so you'll get to experience some authentic Guatemalan beach culture. You can swim in the hotel pool and get a drink from the swim-up bar.
The simpler rooms here have open roofs, so a sea breeze will keep your room feeling fresh. There are other rooms across from the hotel's main building that have air conditioning. While you're here, you'll get to unplug from electronics — there are no TVs or radios in the rooms.
Rooms come with private bathrooms that supply water heated with solar power. Private bathrooms come with basic amenities.
More Property Amenities
Air Conditioning
Breakfast Available
Jacuzzi
Private Parking
Accommodations
Standard with A/C
Sleeps 3
Similar Hotels