Down the road from Purulhá, Eco-Hotel Ram Tzul is set within a small nature reserve. With a restaurant and waterfall, you can have an up-close-and-personal visit with nature.
Featured in:
Beachfront, Eco Lodges, Midrange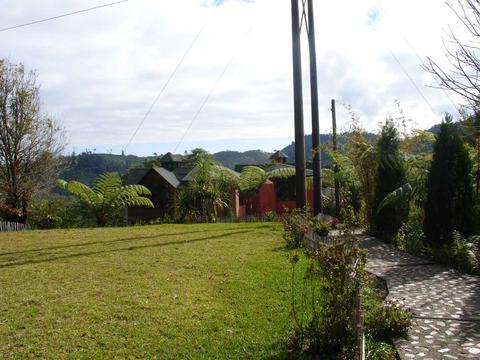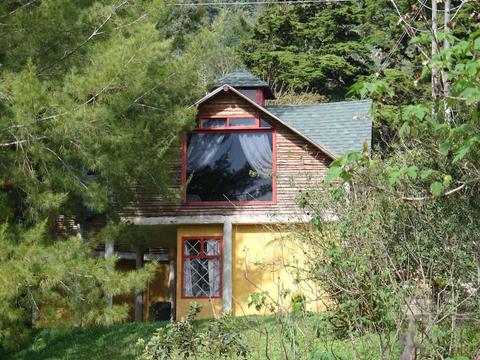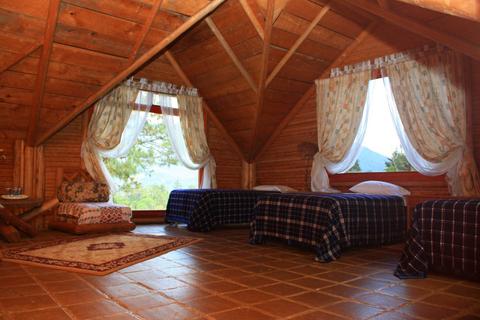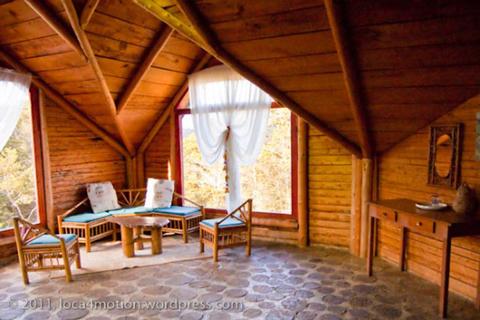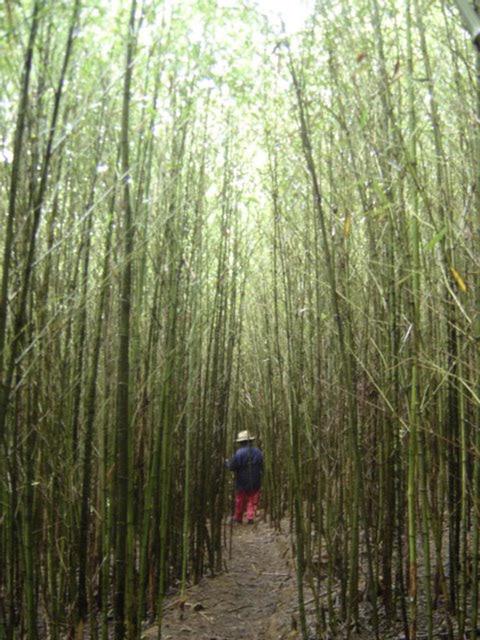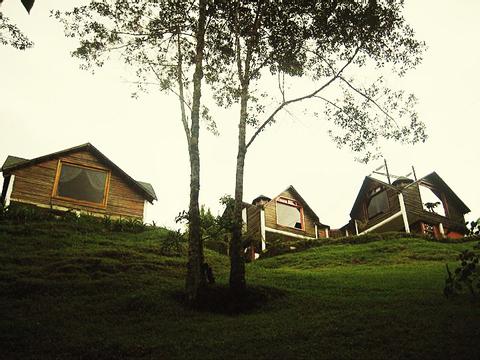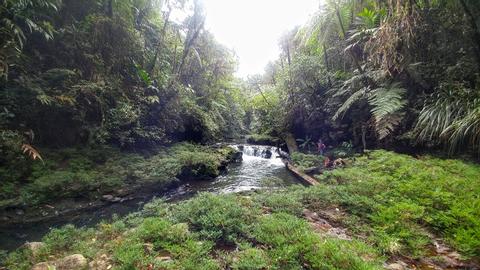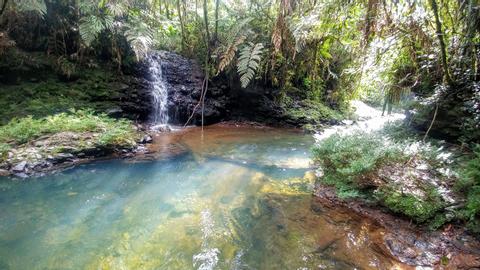 3:00 p.m. check in
1:00 p.m. check out
Restaurant in Hotel
Wireless Internet
Hiking is the thing to do while staying here. The cloud forest reserve at this eco-hotel and nearby reserves, including the Biotopo del Quetzal, offer the opportunity to see the resplendent quetzal. Walking in a misty forest can feel like you're in another world for a moment, with all the orchids, ferns, mosses, and bromeliads. And who needs a pool when you have a waterfall?
The hotel's private reserve is over a square kilometer and contains waterfalls, some of which are up to 260 feet (80 m) in height. The trails on the reserve cross through a bamboo forest—also an otherworldly experience. You might search for birds and orchids in the early morning, arrange a horseback tour during the day, and sit around the fire at night. This location is certainly oriented towards nature lovers.
The hotel itself has a quirky, fun, and earthy décor: stained glass windows tint some of the rooms and common spaces, much of the complex is built of wood and bamboo, and a fire pit is a central part of the hotel experience. In the outdoor seating area of the restaurant, lanterns and wind chimes grace the spaces above your head.
The hotel has 12 rooms. Each room has a private bathroom and hot water shower. Views from some rooms look directly into the cloud forest, so you can experience the forest during both the day and night.
The restaurant of this eco-hotel serves meals all day. This is convenient, especially since the hotel is a bit of a stretch from town. Try the local dish kak' ik, which is comprised of turkey in a red spiced broth.
More Property Amenities
Bar
Breakfast Available
Cable TV
Gardens
Hot Water
Internet Access
Laundry Service
Massage
Private Parking
Room Service
Similar Hotels