Fancy yourself an adrenaline junkie? Ecuador is well suited to adventurous travelers. The landscape rewards intrepid hikers with truly memorable sights. Bring durable shoes for making your way through Amazonian jungles and over volcanoes. You'll want to be sure that you bring your binoculars too, because destinations like Cuyabeno Wildlife Reserve are teeming with plants and animals you're sure to want to get a closer look at.
Not afraid to get a little wet? Then massive Ecuador adventures are waiting for you! If you're a fan of whitewater rafting, the country has rushing rivers that await your paddle. Miles of Pacific coast beckon to travelers equipped with surfboards, so don't be surprised if you find yourself in Montañita. Hiking the Andes takes some lung capacity, so take a few deep breaths, and remember — there's no rush, because this is an Ecuador adventure vacation.
#1:

 Baños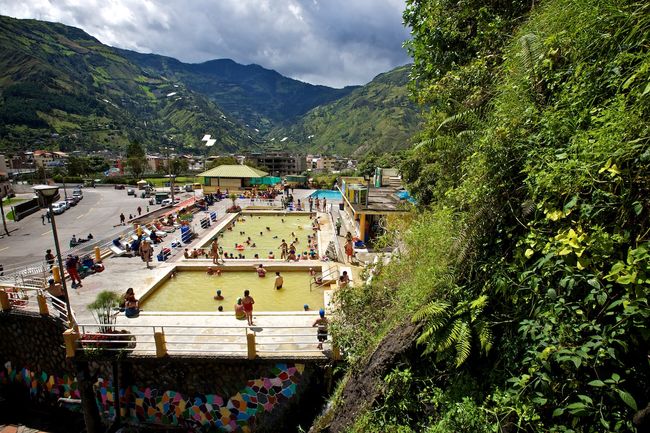 Baños, Ecuador →
Baños is best known for its bubbling baths, but outside of town are some truly memorable and adventurous paths. Although it's billed as one of Ecuador's top spots for mountain biking, hiking is just as good (if not a better) way to see the sights.
Follow the Waterfall Route from Baños to Puyo, past some of the most extraordinary waterfalls in the country, including El Paílon del Diablo (the Devil's Cauldron), which amazes viewers with its height of 262 feet (80 m). A stone staircase follows the length of the waterfall and has several built-in viewing platforms. This route also comes with chances to go zip-lining over cascades.
#2:

 San Cristóbal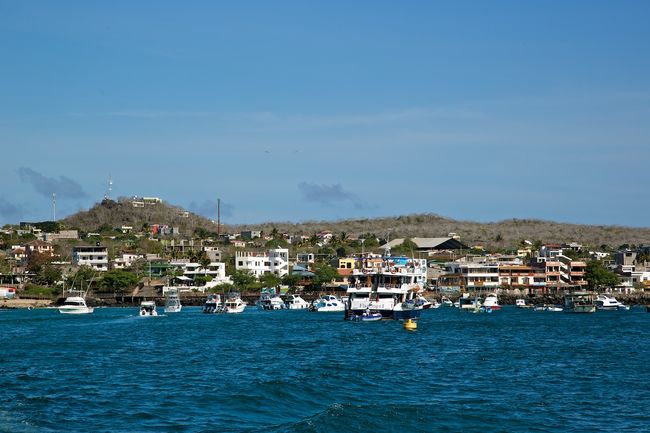 San Cristobal, Ecuador →
Go to San Cristóbal to experience the huge amount of biodiversity beneath the surface of the bright blue water. Boating trips reveal some of the island's hidden gems, and a short boat ride takes you to some important dive spots.
Kicker Rock is one of the best-known — on a diving tour you'll have the chance to see sharks, sea turtles, and manta rays. For even more of a challenge, head to Española Island to see birds and sea lions. Experience a remote beach on a trip to Ochoa Beach, which is only accessible by boat. Be on the lookout for blue-footed booties and pelicans, and share the white-sand beach with sea lions.