Hotel Villa Laguna sits on the edge of Puerto Ayora, one of the most populated cities in the Galápagos. This conveniently located hotel gives you quick access to the best sightseeing the island has to offer.
Featured in:
Great for Families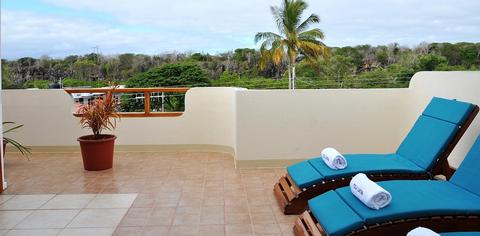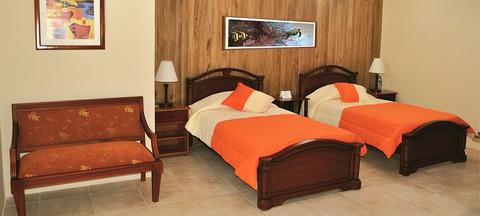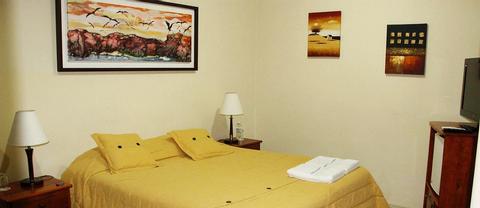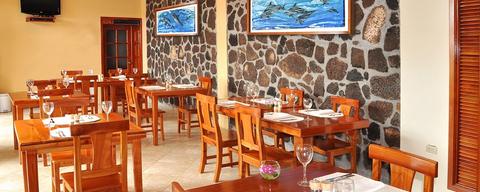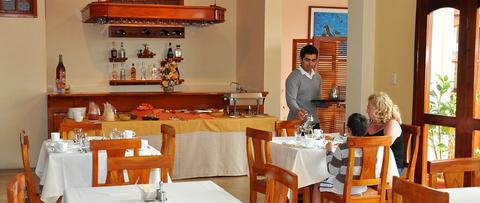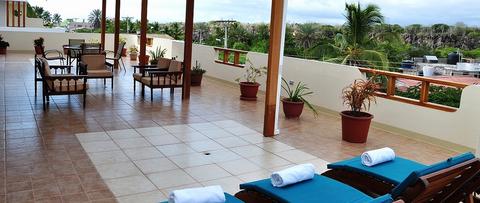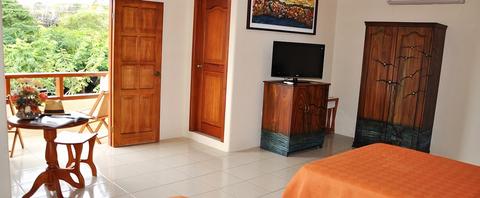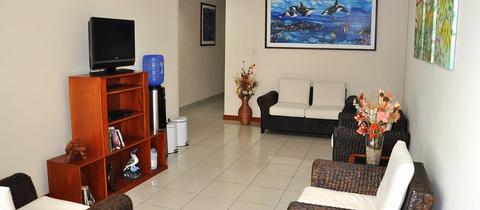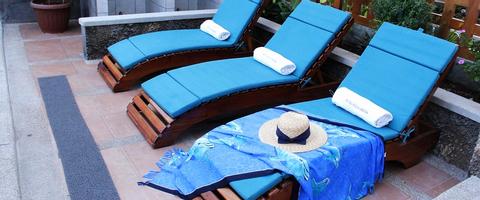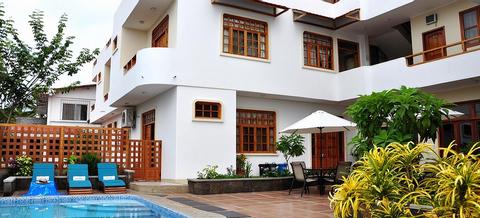 1:00 p.m. check in
11:00 a.m. check out
Free Breakfast
Restaurant in Hotel
Swimming Pool
Wireless Internet
During your stay on the Island of Santa Cruz, you'll learn a lot about the ecology of the Galápagos just by exploring the beaches. Start your tour at the Parque Nacional Galápagos. Here you can learn about the delicate balance that allows the island's native species to thrive, and the invasive species that threaten some of the island's most precious resources. You'll also see pink iguanas, pink flamingos, and the giant tortoises that have become the unofficial mascot of the Galápagos archipelago. When you're ready to experience Santa Cruz on your own, visit Tortuga bay, only a 10-minute drive from your hotel. It's a short hike to the beach, so bring sturdy shoes. Once you arrive, you'll be treated to an up-close look at the wide variety of plants and animals that thrive on this tiny island.
Hotel Villa Laguna can provide all the sustenance you need. You can eat in the elegant dining room, or at the tables on the patio, next to the small pool. Hotel Villa Laguna's restaurant, El Manglar, provides a complimentary breakfast buffet. At the buffet, you can choose from a spread of traditional and health-conscious breakfast options. The hotel is also a very short drive or walk from some of Puerto Ayora's most popular restaurants.
Public areas at Hotel Villa Laguna invite visitors to spend some time in the quiet, soothing ambiance of the hotel. There is Wi-Fi in public areas. The hotel also provides board games and playing cards. While you socialize and make plans, take advantage of the hotel's laundry service. There's no welcome home quite like a pile of fresh socks.
Rooms here have large windows that let in the delicious bay breeze. Tile floors, neutral colors, and wooden beams give them rooms an open, airy appearance. Galápagos flora and fauna inspire the colorful paintings one the walls. Each room has it own air conditioner and safety deposit box. You'll also be able to get some work done in private, at your room's convenient work desk.
During your stay, you'll have access to reliable hot and cold water in your private bathroom, and important consideration on an island. Each bathroom is equipped with a hair dryer. You'll find refillable shampoo and conditioner dispensers instead of travel-sized plastic bottles, part of the hotel's environmentally friendly attitude.
On that note, don't forget to refill your water bottles at the hotel's free filtered water dispenser, located on the 2nd. This will save time and money during your stay, as well as some plastic.
More Property Amenities
Air Conditioning
Bar
Breakfast Available
Cable TV
Hot Water
Internet Access
Laundry Service
Room Service
Safe Deposit Box
Telephone
Similar Hotels