Hotel Casa Noble is located in Antigua. This budget accommodation has clean rooms and well-kept grounds.
Featured in:
Sustainable, Boutique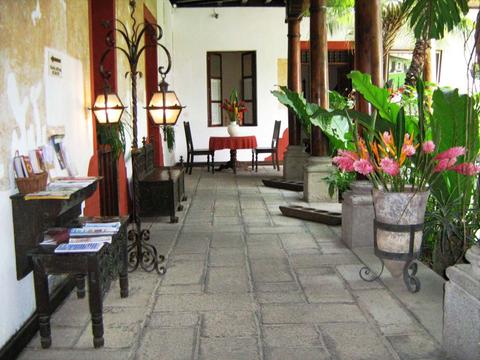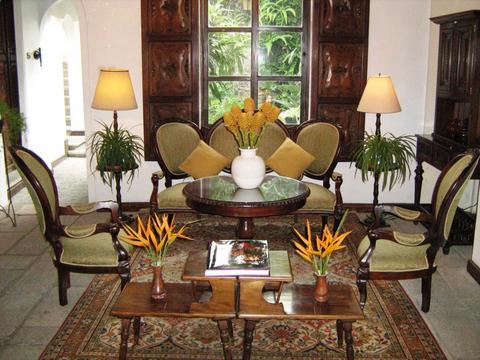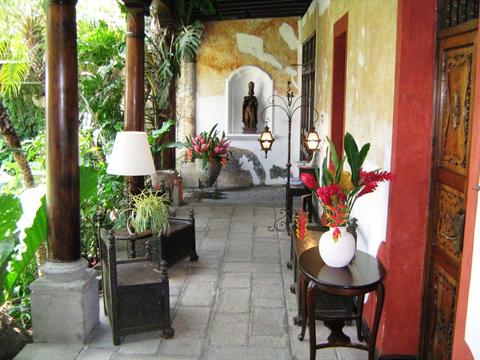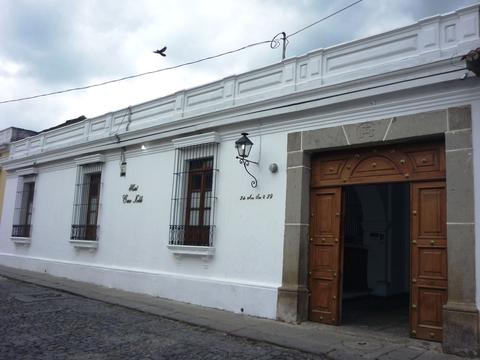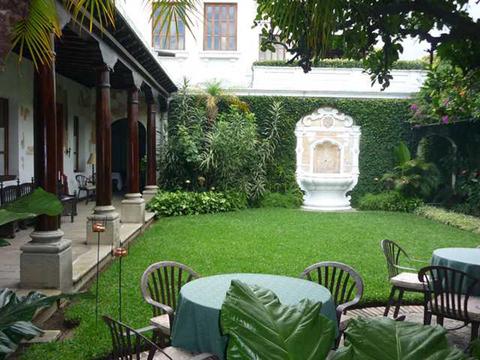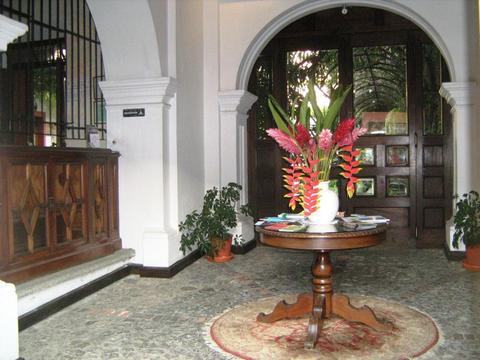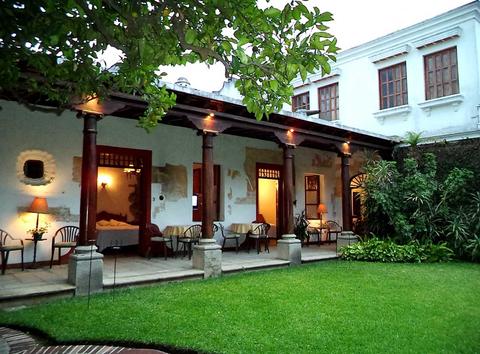 3:00 p.m. check in
1:00 p.m. check out
Wireless Internet
Attractions & Sites
15 km
If you're traveling to Guatemala, you've probably already heard of Antigua. It was the capital of Guatemala between the 16th and 18th centuries and was declared a UNESCO World Heritage Site in 1979. These days, Antigua is a charming place and a delight to visit. You can stroll along cobblestone streets and explore museums, shops, churches, and more. There are a number of tasty restaurants to try, and the backdrop to Antigua (with its three volcanoes) is downright beautiful. Hiking and mountain biking can be done outside the city.
Hotel Casa Noble is small, safe, and quiet. It's set within a refurbished Spanish-colonial mansion and is about a ten-minute walk from Antigua's central park.
The hotel's 11 rooms are situated around a central courtyard. The courtyard has gardens and is very well maintained. The covered walkways that surround the courtyard are set with chairs and benches that offer up pleasant places to read, chat, or just relax outside.
The rooms are quiet and comfortable. They are decorated with local artwork and have tropical hardwood floors. All rooms have a private hot water bathroom, cable TV, hair dryer, phone, closet, bottled water, and a fireplace—this last amenity is especially nice during the cooler months. The rooms have an old-world kind of charm, with large candles, dark tones, and stylish wooden furniture. Large windows look out onto the courtyard and gardens or the volcanoes that surround Antigua.
There is an onsite restaurant and wireless Internet that is available in public areas. If you have dirty clothes, the hotel's friendly staff can have them cleaned. The communal spaces at Hotel Casa Noble – including the gardens – can be rented for parties and other events.
More Property Amenities
Breakfast Available
Cable TV
Hair Dryer
Hot Water
Internet Access
Telephone
Accommodations
Cable TV
Hair Dryer
Hot Water
Wireless Internet
Fireplace
Cable TV
Hot Water
Telephone
Wireless Internet
Fireplace
Similar Hotels