Rio Dulce, Fronteras, Guatemala
The Río Dulce flows from Lake Izabal to the Caribbean Sea, emptying its waters near the town of Lívingston. Dense jungle, some of which falls within the protection of the Río Dulce National Park, border this picturesque river. Several eco-lodges line the shores of tributaries that flow away from the Río Dulce. The town of Fronteras is set along the headwaters of the Río Dulce.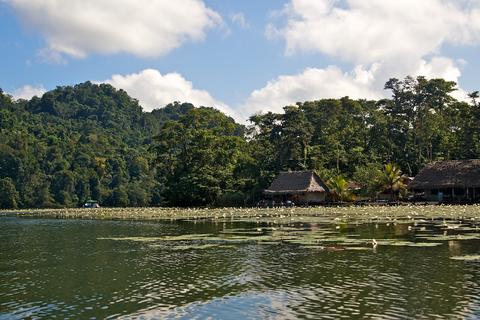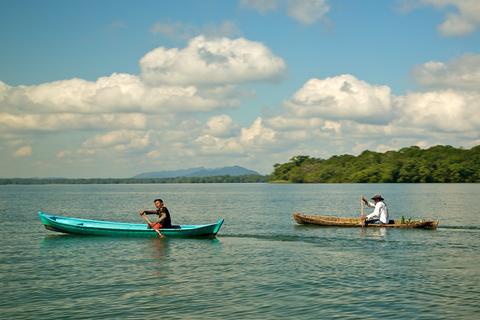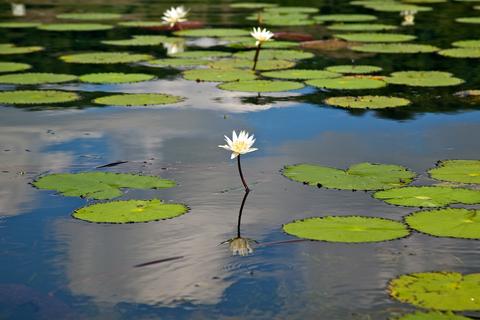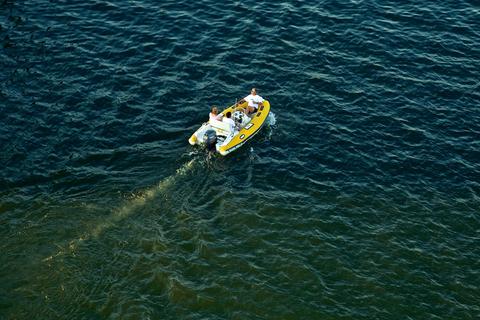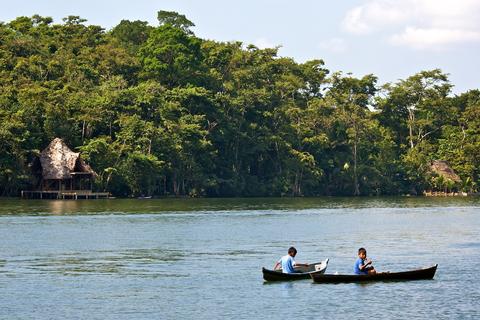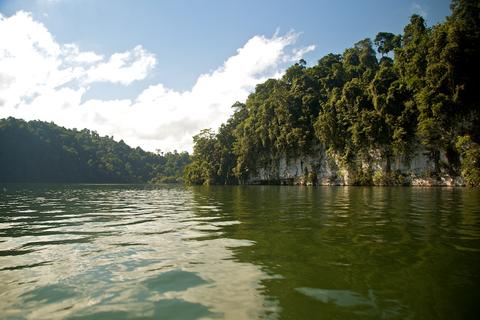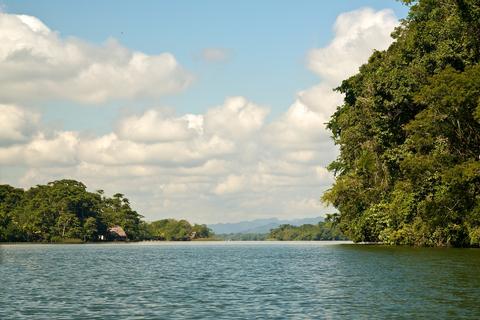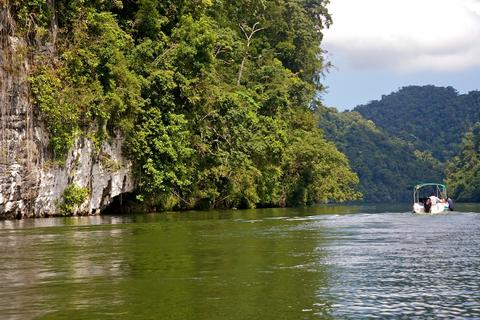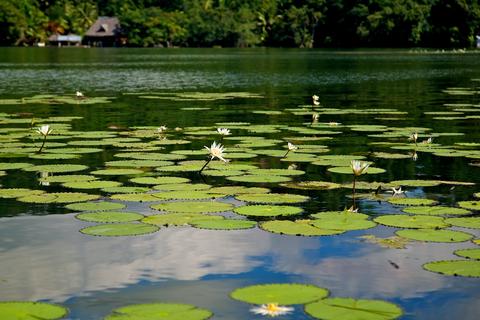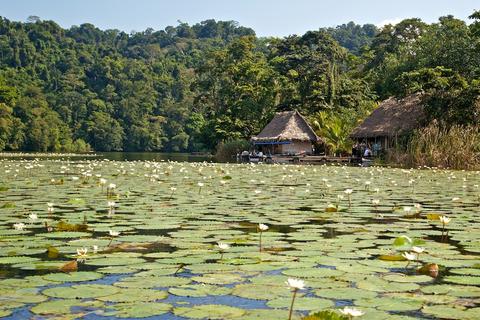 The 18-mile (30-km) journey from Lívingston to Fronteras along the Río Dulce is lovely. The river passes through gorges and tropical forests. The Río Dulce National Park protects around 17,800 acres (7,200 ha) of this area. One of the most dramatic parts is a canyon with hundred-meter rock faces known as La Cueva de la Vaca. The canyon is about a 15-minute boat ride from Lívingston.
There are a few small tributaries that divert water from the Río Dulce. Just upstream of La Cueva de la Vaca is Río Tatín—along this are several nice hotels built harmoniously with nature. Río Lámpara is another tributary that hosts an exquisite jungle lodge.
Less than a mile upstream of Río Lámpara's exit from the Río Dulce is a spot where warm sulfurous waters rise from the base of a cliff—this is a nice place to swim or relax. Keep going west and the river widens to form a lake known as El Golfete. A small population of manatees lives here and is protected on the northern shore by the Chocón Machacas Biotope. Manatees can live in both salt water and freshwater and can weigh up to a ton. Fewer than 100 of these large, slow creatures inhabit the lake. Within the 72-square-mile (186-square-kiometer) Chocón Machacas Biotope are forested trails and aquatic routes.
Near the confluence of the Río Tatín with the Río Dulce is Ak' Tenamit, a health and development organization that helps local Q'eqchi' Maya who live in the area. The organization helps provide health care and education for the impoverished indigenous villages. There is a women's handicraft cooperative, primary and secondary schools, a 24-hour clinic, and an ecotourism center. You can buy locally made crafts at the visitors center.
Fronteras, also known as Río Dulce Town, is a bustling Guatemalan town along the banks of Lake Izabal. It is from here that the Río Dulce begins its trip to the Caribbean. Fronteras is mainly used as a place to stop and refuel, but it is close to some spectacular areas.
A large concrete bridge, which crosses over the spot where the Río Dulce meets Lake Izabal, connects Fronteras (to the north) with the town of El Relleno (to the south). Increasingly both towns are being referred to Río Dulce Town. Cars and buses heading to Petén will usually stop here. Fronteras isn't the most attractive place, but it is close to some lovely locations and does have a few helpful services.
There are several banks, ATMs, Internet cafés, restaurants, and basic hotels in town. Most of the hotels are a short boat ride from the main dock. There are a few decent restaurants that serve pizza, pasta, seafood, sandwiches, and more. Fronteras is also a fairly large transportation hub—buses heading north to Petén and Flores board here. Other buses leave Fronteras for Guatemala City and Puerto Barrios.
Rio Dulce, Fronteras Personalized Trips
Guatemala