The Nanajuana Hotel and Marina is set along the Río Dulce. This hotel has tropical gardens, a swimming pool, and water-view rooms.
Featured in:
Waterfront, Eco Lodges, Cabins and Villas, Boutique, Great for Families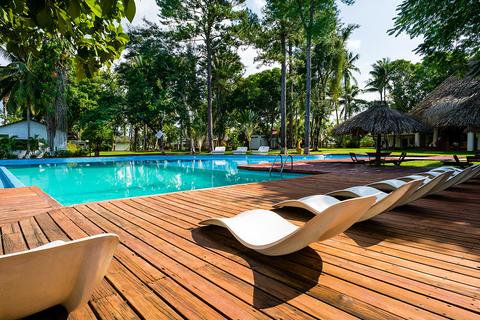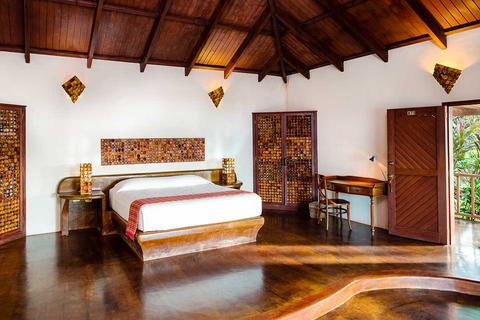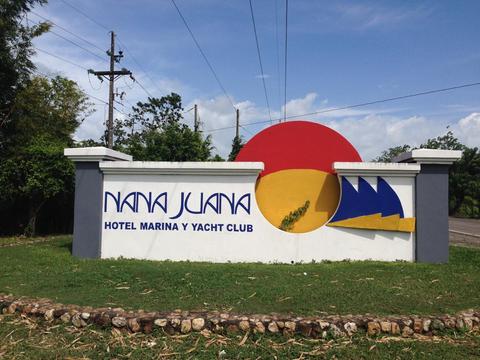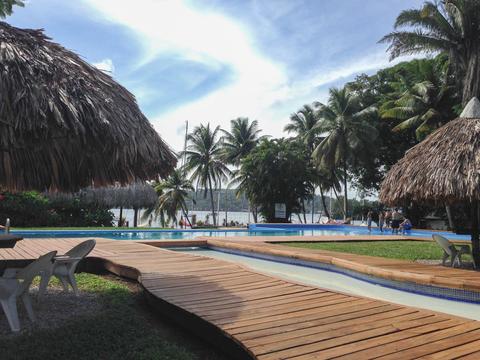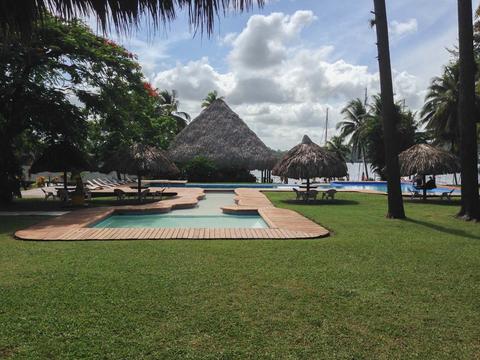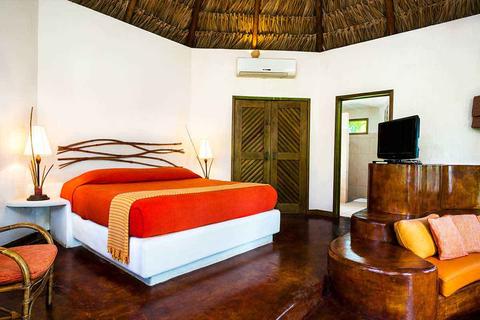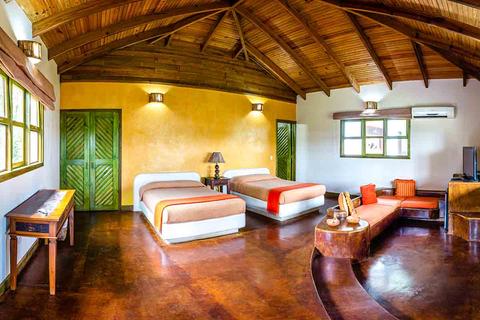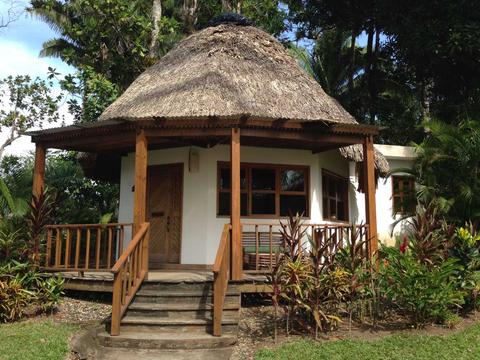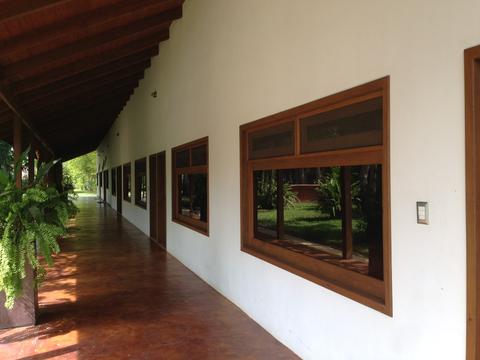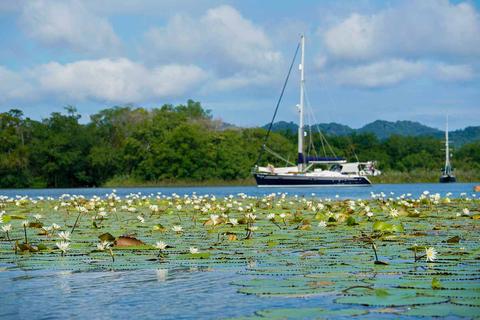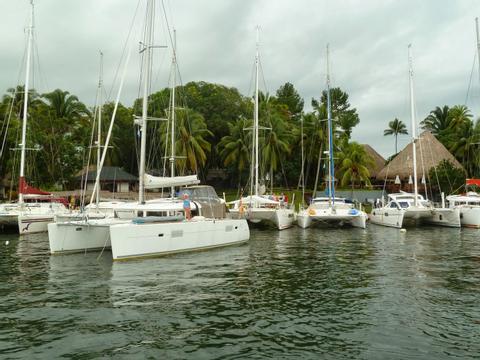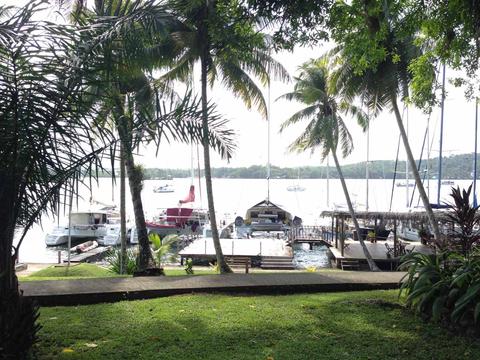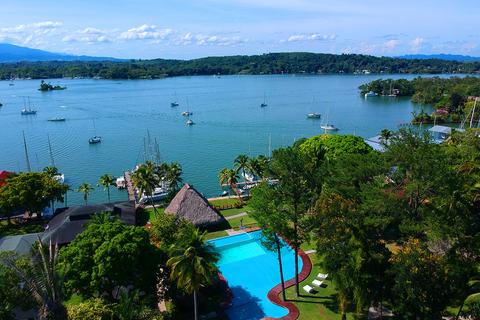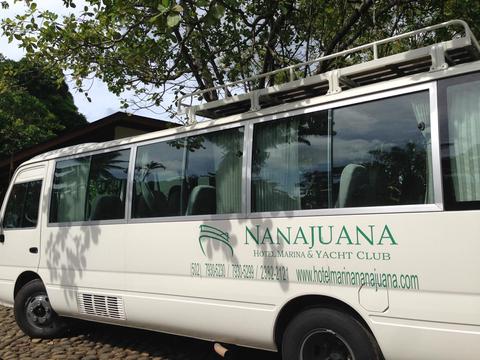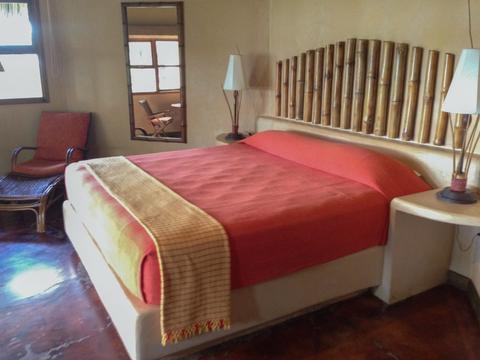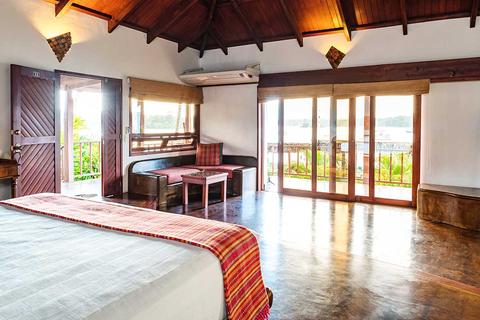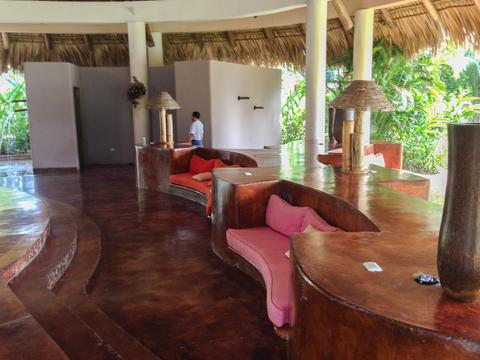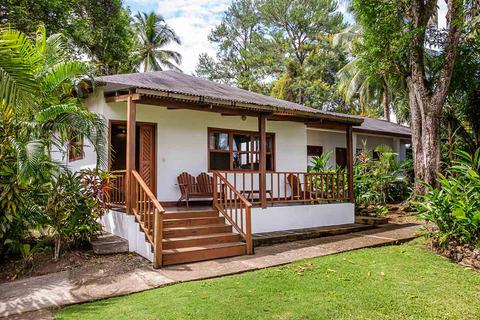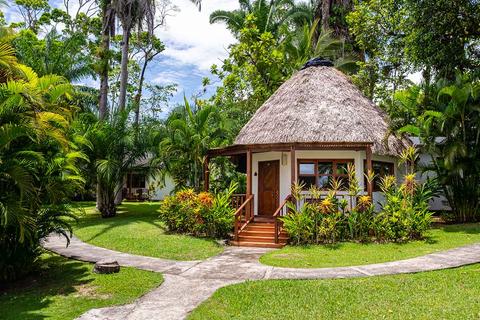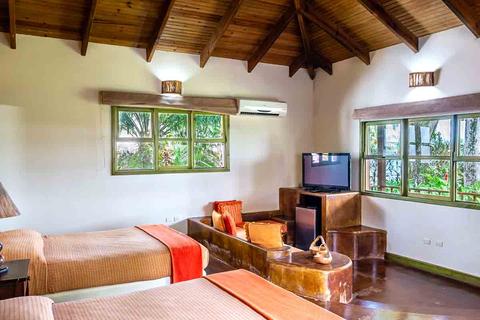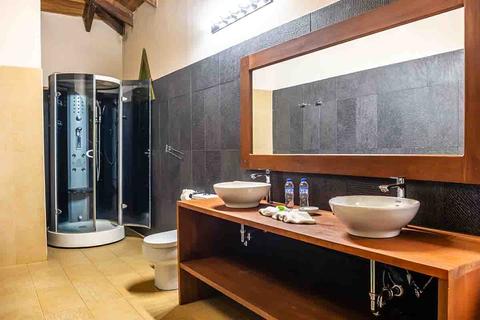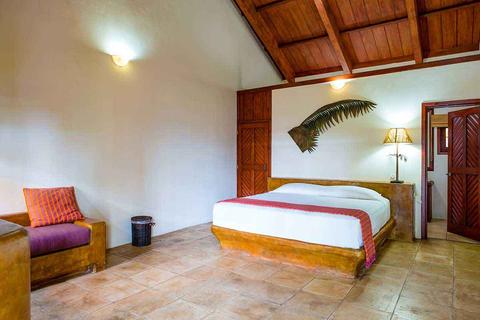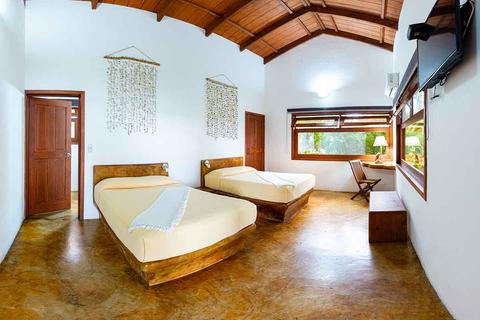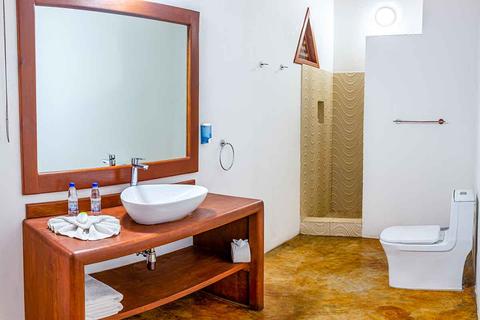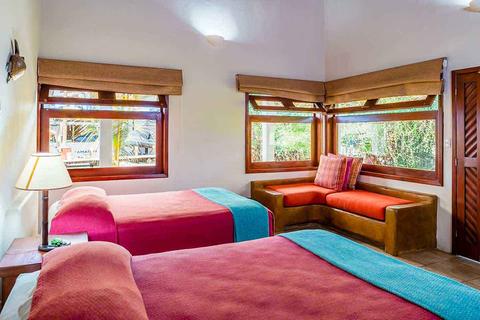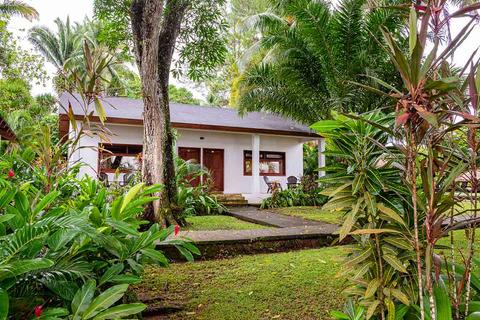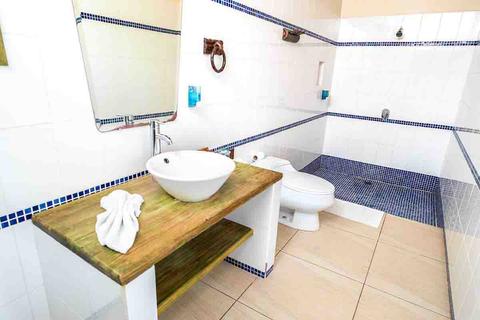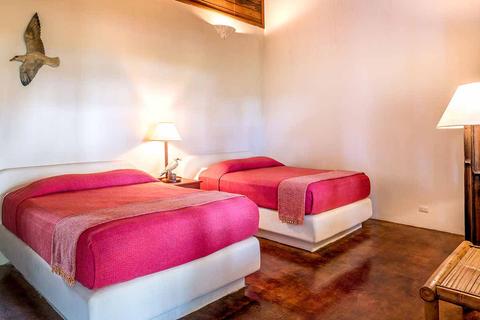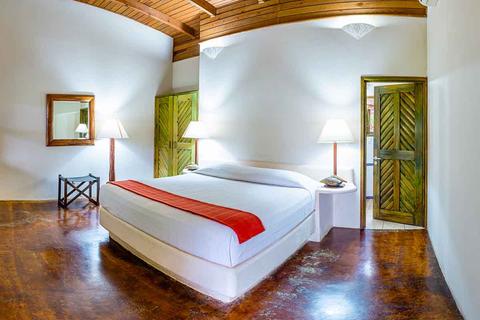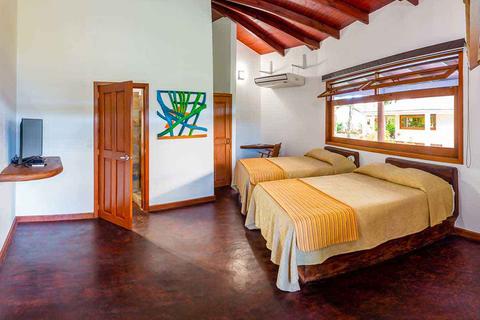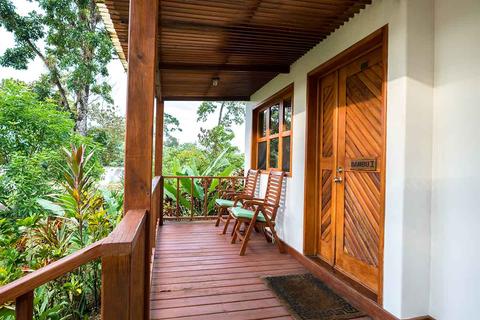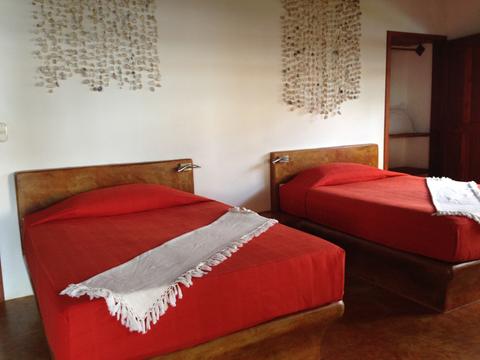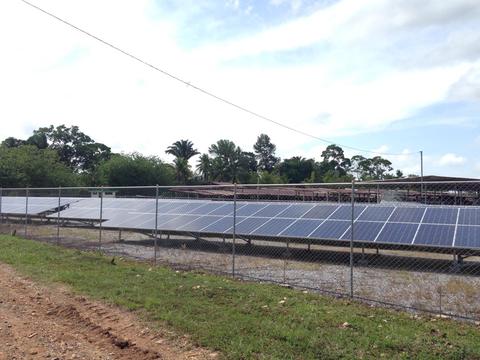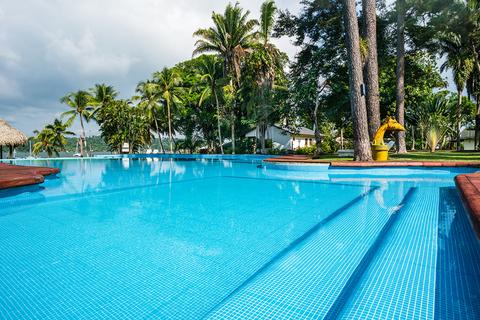 3:00 p.m. check in
12:00 p.m. check out
Restaurant in Hotel
Wireless Internet
Swimming Pool
Attractions & Sites
52 km
4 km
28 km
28 km
The Río Dulce extends from Lake Izabal to the Caribbean Coast of Guatemala. Lush rainforest, some of it protected under the Río Dulce National Park, borders much of the river. The area is extremely scenic and offers travelers a number of attractions and activities. You can go kayaking on the river or take boat trips to the warm waterfalls and the canyon known as La Cueva de la Vaca. Visits can also be made to the Chocón Machacas Biotope, which has hiking trails and protects a small population of manatees.
Located within the heart of the Río Dulce, the Nanajuana Hotel and Marina offers guests a tropical getaway in Guatemala. The hotel is set right along the banks of this important river, which makes it both scenic and practical for exploring the area. The hotel extends over a beautiful piece of property, with lush palm trees dotting grassy areas and the waterline. There is also a marina here and the hotel rents boats and yachts.
Guests will enjoy lounging in or beside the hotel's swimming pool, which is less than 100 feet (30 m) from the river and sports awesome views of the area. There is also a Jacuzzi where you can warm up in the evening. The hotel's restaurant and bar offers guests a delightful menu of Caribbean and Mediterranean cuisine, as well as specialties inspired by typical Guatemalan dishes. The bar is stocked with a range of beer, wine, and liquor. Drinks by the pool are a fun way to spend the sunset hour.
Nanajuana has a variety of guest rooms, many of which are set along the shores of the Río Dulce. Every room is equipped with a private bathroom, hot-water shower, fan, and comfy beds. The suites have more amenities, including air conditioning, mini bar, cable TV, DVD player, and safe deposit box. These suites also have private terraces that overlook the river—it's extremely pleasant to spend the morning out here reading and relaxing. The accommodations can sleep 1–4 people.
Guests can enjoy a number of activities at the hotel, including horseback riding, bird watching, and sand volleyball. Water sports – like fishing, kayaking, and sailing – can also be arranged. The hotel also has its own helipad.
More Property Amenities
Currency Exchange
River View
Room Service
Safe Deposit Box
Telephone
Hot Water
Internet Access
Jacuzzi
Cable TV
Breakfast Available
Beach Access
Bar
Balcony
Air Conditioning
Mini Bar
Gardens
Full Size Gym
Private Parking
Laundry Service
Accommodations
Premium Rio Dulce
Sleeps 2
Air Conditioning
Cable TV
Hot Water
Wireless Internet
Air Conditioning
Cable TV
Hot Water
Wireless Internet
Superior Tropical Garden
Sleeps 2
Air Conditioning
Cable TV
Hot Water
Wireless Internet
Air Conditioning
Cable TV
Hot Water
Mini Bar
Wireless Internet
Air Conditioning
Cable TV
Hot Water
Mini Bar
Wireless Internet
Air Conditioning
Cable TV
Hot Water
Mini Bar
Wireless Internet
Similar Hotels