Santiago Atitlán, Guatemala
Santiago Atitlán is set within an inlet on the southwest corner of Lake Atitlán and lies in the shadow of the San Pedro, Atitlán, and Tolimán volcanoes. Santiago Atitlán is one of the largest lakeside villages and also one of the most traditional.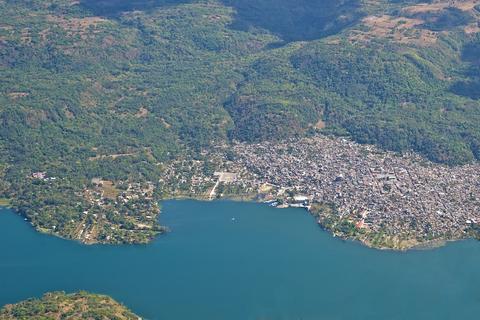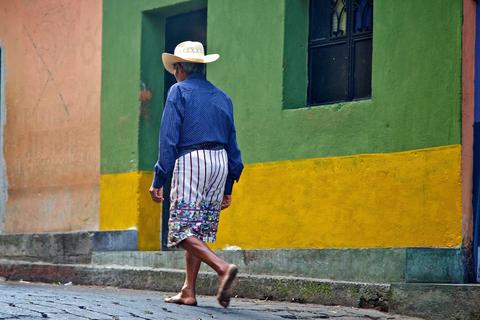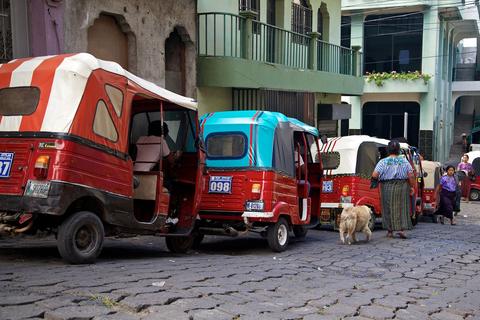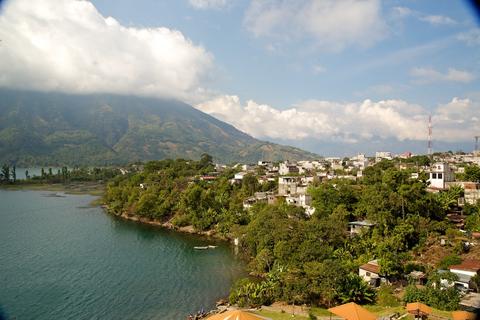 Santiago Atitlán is a hub for the Tz'utujil-speaking Maya. Walking from the dock up main street, you'll find stores selling the paintings and handicrafts of these people. Older residents of Santiago sometimes don traditional clothing, including the white- and purple-striped shorts worn by men.
Santiago was hit hard by Guatemala's civil war. ORPA guerillas established themselves here because of the town's strategic location. Not surprisingly, the Guatemalan military eventually built a base in Santiago to disrupt guerilla activity. In the process, however, hundreds of innocent civilians were murdered. As the war drew to a close, the villagers became increasingly wary of the military presence. After one particularly heinous incident in which 12 unarmed villagers were killed (including three children) in 1990, the Guatemalan government decided to close the base.
Santiago made international news in October 2005 when Hurricane Stan caused deadly mudslides that left close to 1,000 victims. International organizations are still working in the area to rebuild.
Santiago doesn't have many sights, per se. There is, however, a colorful market that comes into full swing on Fridays and Sundays. It's fun to stroll through the market and observe the spectacularly dressed Mayan women.
Near the central plaza is the Iglesia Parroquial Santiago Apóstol, which was built between 1572 and 1581. Dozens of statues of saints line the walls. The saints, which are dressed in indigenous clothes, are a unique fusion of Catholicism and Mayan motifs. The church's three altarpieces represent the three volcanoes that surround the town. These volcanoes play a prominent part in local creation myths and are believed to protect the village.
Santiago has a weaving museum, Museo Cojoyla, which travelers can visit. The museum has excellent exhibits that detail Santiago's tradition of backstrap weaving. You can sometimes see weavers in action here.
Santiago is very close to the Atitlán and Tolimán volcanoes, but there have been robberies along the trails that lead up the volcanoes. You may be able to hike these volcanoes with a local guide. Horseback rides and kayak rentals can usually be arranged in Santiago as well.
There are a few good places to stay in or just outside of town. For food, there are a handful of restaurants that serve lake fish, sandwiches, and more.
Boats heading to San Pedro depart frequently from Santiago's dock, and you can also take a ferry to Panajachel. Santiago is well connected by bus to Guatemala City, Cocales, and San Lucas Tolimán.