Ecuador's coastline is striking any time of year, however, it's not every day that you're on vacation! The best time to visit Ecuador's coastal region is during the dry season, between July and November; during this period the weather will allow you to get the most out of the beaches and coastal preserves. North of Guayaquil, mangrove forests crowd the shores, birdwatching, and marine mammal observation are also popular pastimes.
Port cities like Manta are known for their bustling fish markets. To the south, Ecuador's Pacific beaches are becoming popular vacation spots for people from all over the world. Ecuador has an increasing number of beachside resorts, but many of the country's nicest beaches remain uncrowded and pristine — lucky you! Don't wait for future development; book your holiday today and enjoy the unspoilt beauty of Ecuador's coastal regions.
#1:

 Guayaquil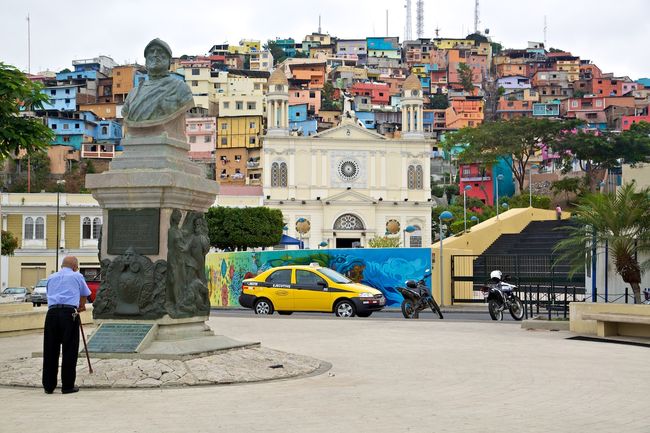 Guayaquil, Ecuador →
Explore the gulf of Guayaquil, Ecuador. Start by venturing down some of the ''Spondylus Route" — a scenic drive which spans Ecuador's beaches, museums, bays, national parks, and more. Have a picnic on San Clemente Beach, or snorkel near the cliff base of Machalilla National Park's Los Frailes Beach.
From the beaches, you can easily access the Agua Blanca community — an ancestral community of over 86 families, full of exciting adventures, delicious cuisine, and relaxation opportunities...sulfur lagoon anyone?
As the "commercial heart" of the country, you'll be able to enjoy everything from fine dining to luxury accommodations. A daytrip to Montecristi will show you how authentic Panama hats are made from toquilla straw. A jaunt to Rocafuerte will net you some delicious avocado ceviche with peanuts!
From taking in sunset views to renewing your love of sketching, Guayaquil's coastline is sure to entice you to spend some time admiring the beauty of the division between land and sea.
#2:

 Montañita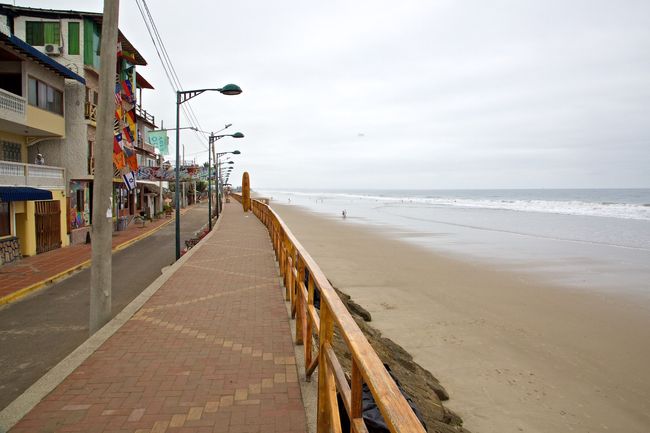 Montañita, Ecuador →
Travelers come to this coastal retreat to experience the intense landscape created by the cold waters of the Pacific. Besides the incredible surf from December to April, this town provides a place to party with locals and expats alike.
Because of the many visitors to this area, Montañita provides ample opportunity for sport fishing — the Humboldt Current supports huge schools of fish like snapper, tuna, and grouper. Day trips along the coastline might also include stops at off the beaten path Islands like Punta Mala, Salango, or Los Ahorcados. From June to September, you can take a whale watching tour for the chance to see a humpback leaping from the air in a graceful breech.
Montañita's laidback, fun-loving atmosphere has transformed this part of Ecuador's coast into a haven for surfers and backpackers. The popular beach is lined with bars, restaurants, and shops that cater to a hippie crowd.