Tikal National Park, Guatemala
Set within the northern reaches of Guatemala's Petén department is the incredible Mayan site of Tikal. With its massive Mayan temples, steep limestone pyramids and thick green jungles, Tikal is undoubtedly one of the top attractions in Guatemala. The ruins and surrounding forest are located within the Tikal National Park.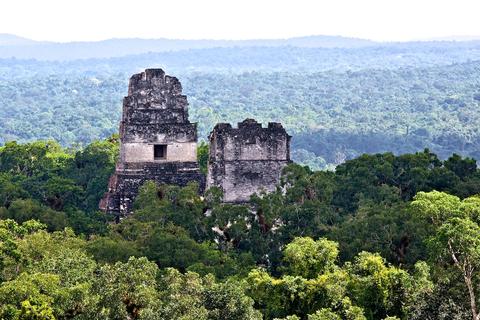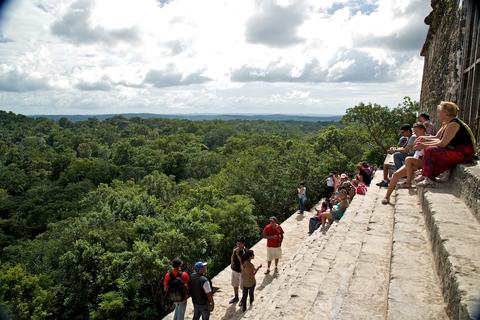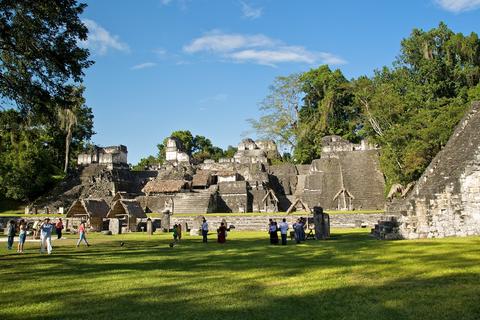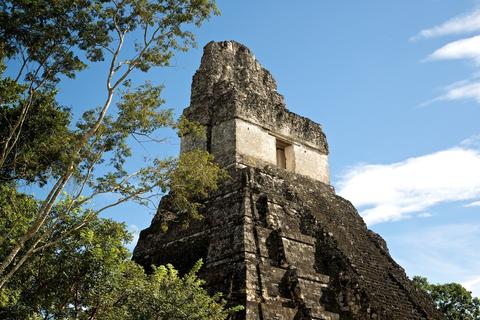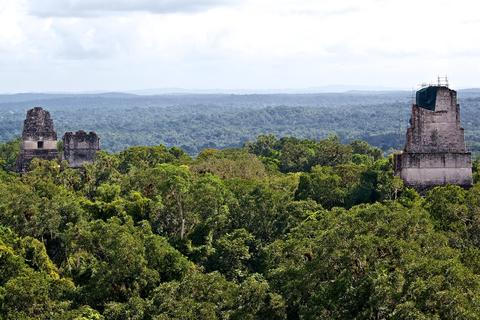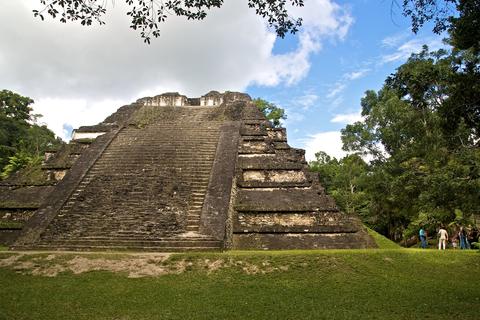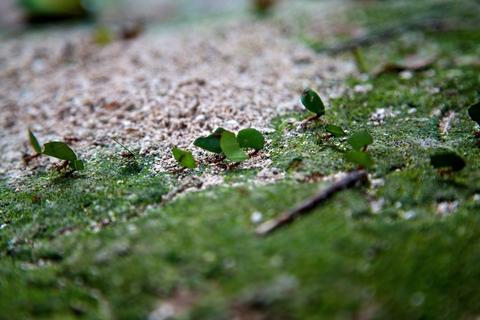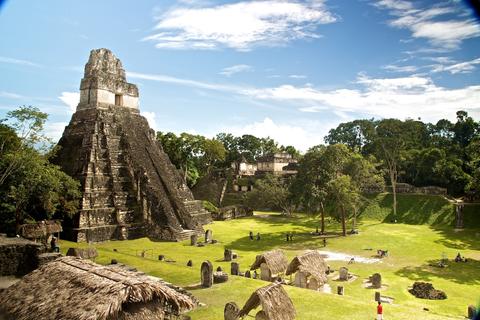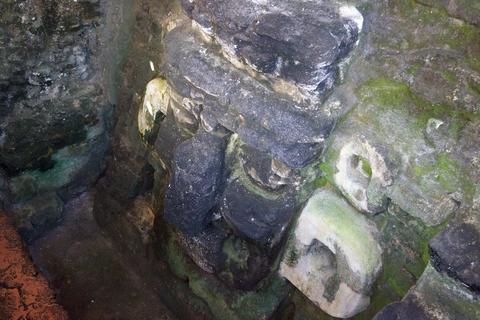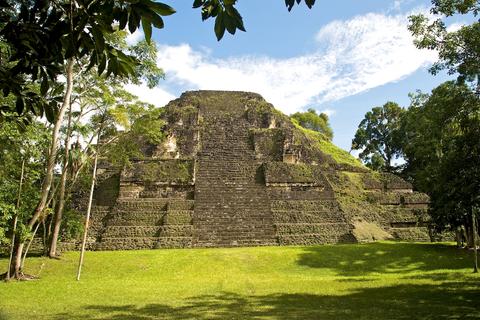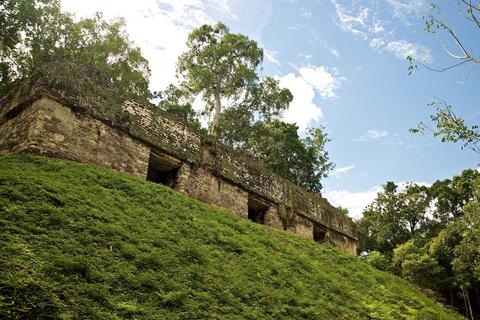 Created in 1956, the Tikal National Park is Guatemala's oldest national park. It spreads across 222 square miles (575 sq km) and protects not only the Mayan ruins but also a huge swath of tropical forest and a great variety of wildlife. In this way it offers travelers a unique opportunity to combine cultural and environmental attractions. The park was declared a UNESCO World Heritage Site in 1979. Its importance to human heritage and natural history cannot be overstated.
History
Tikal was settled around 900 BC. It stayed fairly small for the next 200 years and remained a minor settlement throughout most of the middle Preclassic period. The late Preclassic period saw the completion of the ceremonial buildings in the North Acropolis and the pyramid at El Mundo Perdido.
Around the time of Christ, Tikal's Great Plaza was being built and the city was growing. By the Early Classic period, around 250 AD, Tikal had become an important commercial, cultural, and religious center. Architecture became increasingly sophisticated and the great pyramid grew another 100 feet (30 m) in height. Art also took off around this time—the styles that dominated throughout the Classic period were honed in these early years.
King Yax Ehb' Xox (First Step Shark) established Tikal's first dynasty around 90 AD. This lineage was recognized by all of Tikal's 33 subsequent rulers until 869 AD, when the historical record of Tikal fades.
With the help of Teotihuacán, a powerful city-state in Central Mexico, Tikal came to dominate central Petén for the next 500 years. Its location was ideal for lowland trade routes, and Tikal grew to become one of the wealthiest and most powerful Mayan city-states. In the fifth century AD Tikal went to war with Calakmul, a city-state in present-day Mexico, and suffered a decisive defeat. This led to a period of decreased activity in Tikal.
Tikal again grew dominant in 682 AD under the new leadership of Hasaw Chan K'awil (Heavenly Standard Bearer). During this time, Hasaw Chan K'awil and his ancestors constructed the six great temples in Tikal's ceremonial center. At the peak of the Classical period, Tikal covered about 12 square miles (30 sq km) and was home to at least 100,000 people.
Conditions worsened for Tikal and other Mayan cities in the Guatemalan lowlands during the 9th century. The last inscription in Tikal's history dates to 869 AD. By the late 10th century, Tikal was completed abandoned.
Tikal was forgotten and taken over by the jungle until its rediscovery in the 17th century. The Guatemalan government commissioned explorers to visit the site in 1877 and a scientific study began four years later. Archaeological investigations continued throughout the rest of the 20th century.
Exploring the Park
Tikal can be explored over the course of one or several days. There are ruins to look at, trails to walk along, and animals to observe. It's truly an incredible place.
Understandably, most visitors are here to see the ruins, which are indeed impressive. Most of the structures that still stand today were built around the end of the 7th century. Trails connect the various ruins and offer up good looks at the dense jungles of the Tikal National Park. During your explorations, you may come across spider monkeys, coatis, and several types of birds.
The Great Plaza is one of Tikal's highlights. Here you'll find Temple I, which you've undoubtedly already seen on posters and other tourism brochures. It's a massive and awe-inspiring structure that rises to a height of 144 feet (44 meters). Temple I was built to honor Hasaw Chan K'awil, one of Tikal's most prominent rulers. Across the plaza is Temple II, which you can sometimes climb to get views of the surrounding area.
Some of Tikal's other important ruins include the North Acropolis, which has 12 temples sitting atop it, and the palaces of the Central Acropolis. The latter consists of a series of stairways and interconnected rooms that may have served as administrative offices and homes for Tikal's elite. There are tons of other ruins at Tikal – including Temple III, Temple IV, Temple V, and the South Acropolis – that are equally fascinating to visit.
In addition to exploring Tikal's ruins and walking along its trails, travelers can visit the park's two zip lines. One zip line has 11 platforms and cables that range from 250–500 feet (75–150 m). The second zip line is more thrilling and includes a 650-foot (200-m) cable that's 130 feet (40 m) above the ground.
Bird watching tours can also be arranged. Over 400 species of birds have been recorded at Tikal, and you can search for some of them atop Temple IV (Tikal's highest structure). Morning is the best time to see birds.
Tikal National Park Personalized Trips
Tikal National Park Things to Do