Surround yourself with the beauty of Guatemala's Lake Atitlan – and some new friends. Hotel Selina Atitlan is ideally situated, and offers a variety of room configurations, and plenty of access to outdoor adventures. Explore nature, dance by the lake, indulge in morning yoga with stunning views, prepare meals with market fresh ingredients, make new friends, and more!
Featured in:
Midrange, Bed and Breakfast, Budget, Yoga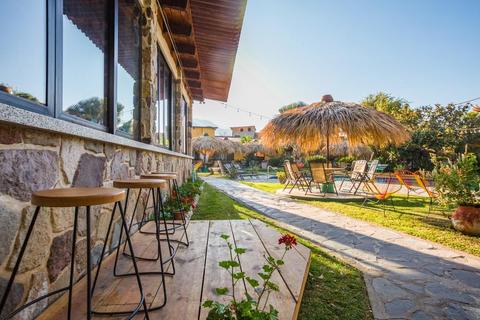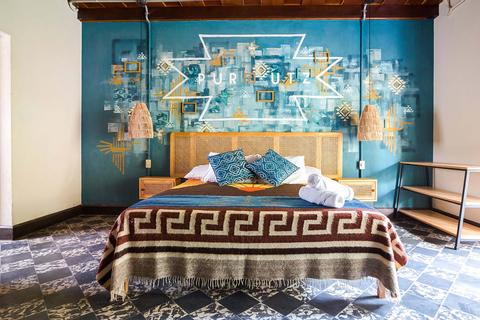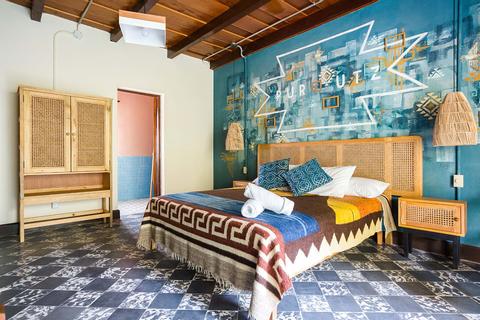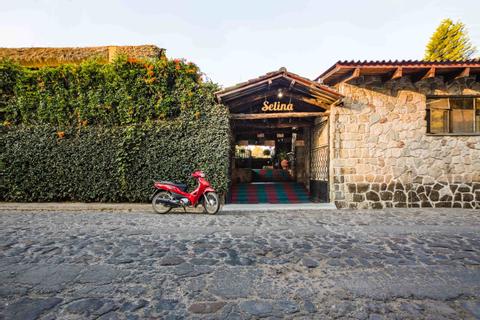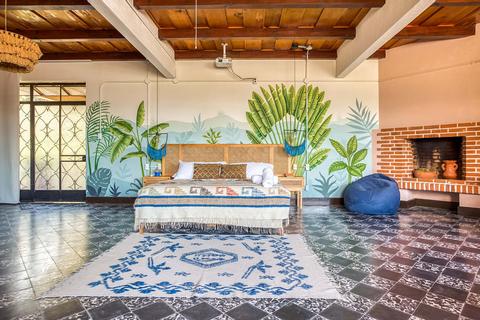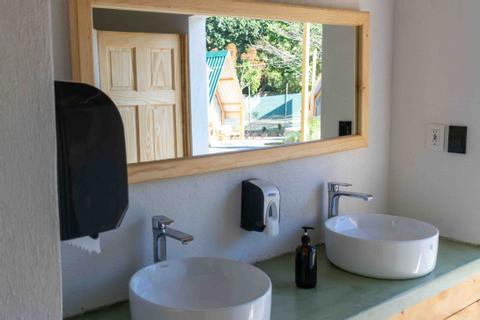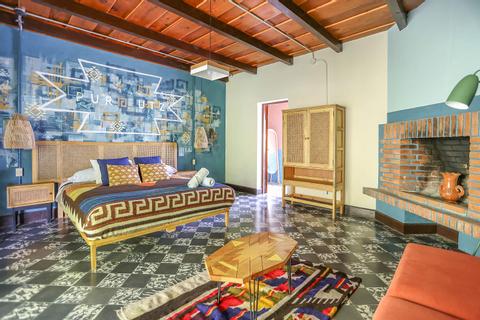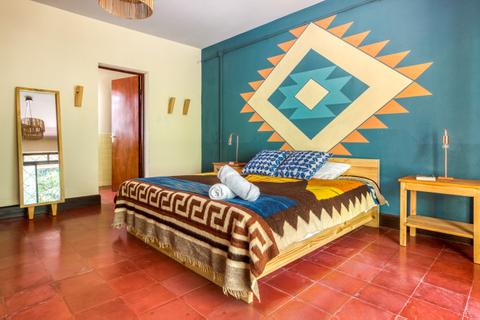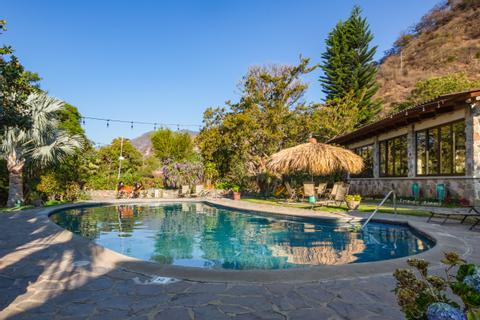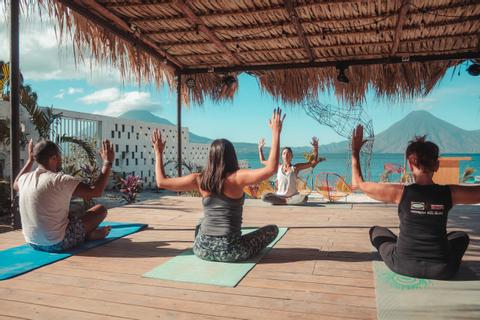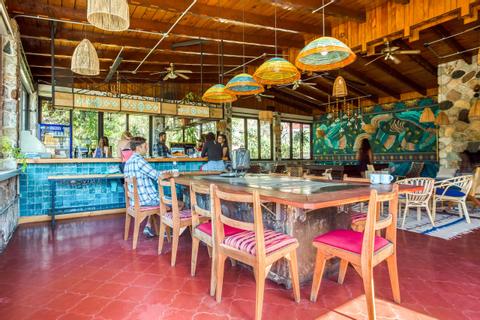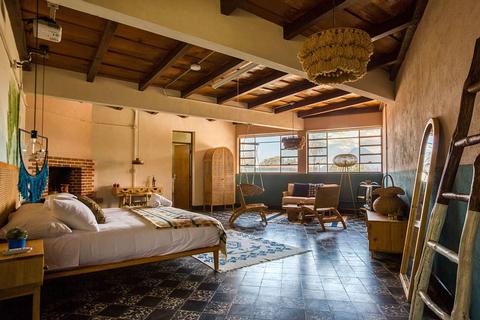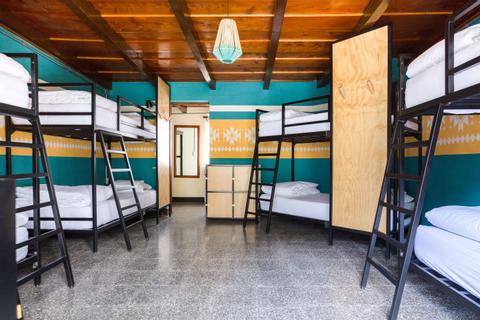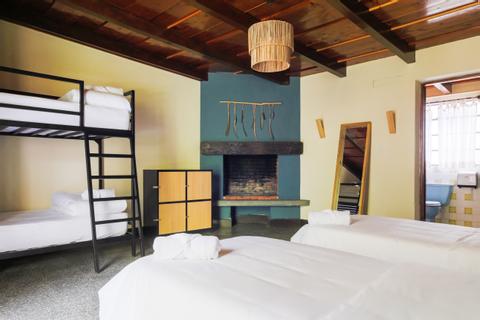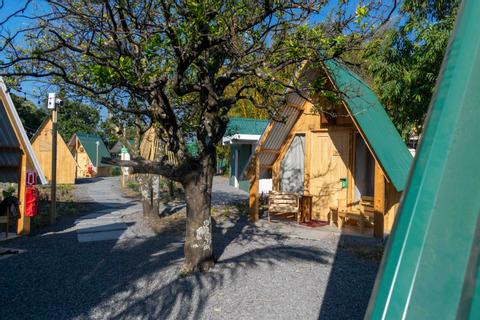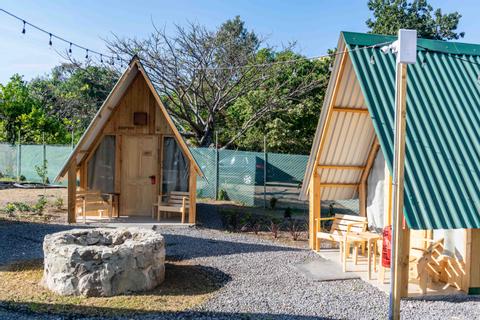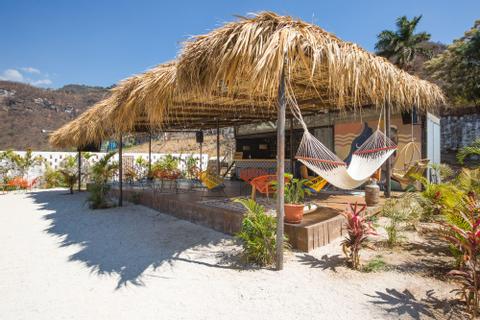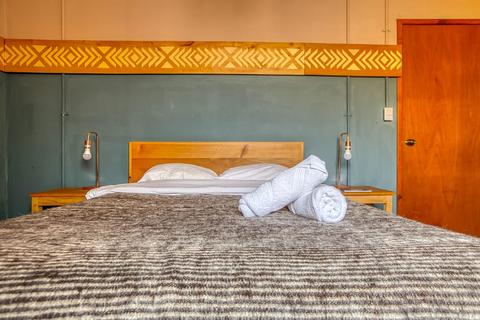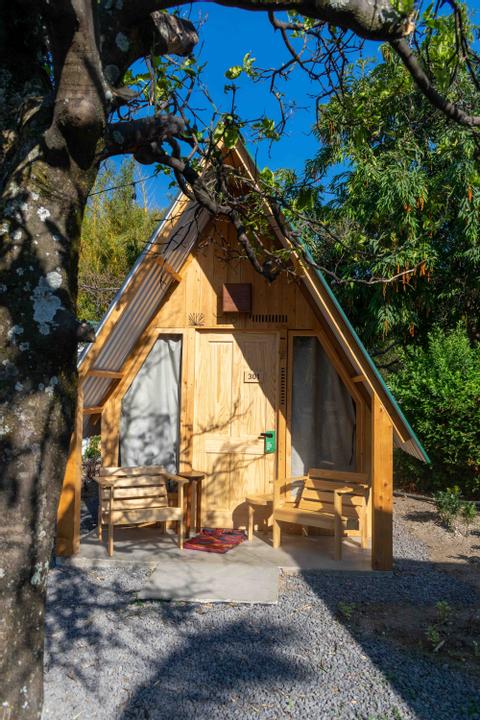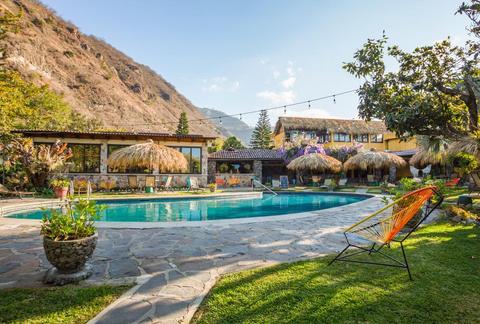 3:00 p.m. check in
11:00 a.m. check out
Restaurant in Hotel
Wireless Internet
Attractions & Sites
6 km
5 km
12 km
Known for being one of the most beautiful lakes in the world, Guatemala's Lake Atitlan is positively serene. On an ideal day, mirror-like waters reflect the sky and, while surrounding mountains make the scene even more picturesque. Panajachel (or 'Pana', as locals lovingly refer to it), is the areas most developed town. At the same time, it never quite lost its hippie vibe, which means the town is laid-back, boho-chic, and lacks the frenetic energy that surrounds larger cities. In short, Panajachel is a great place to let out a sigh of relief, put your phone down, and go outside.
Hotel Selina Atitlan makes a great home base if your top priority is spending time outdoors, and having the opportunity to swap stories with locals and fellow travelers. Selina prides itself on offering a great location, access to private moments, and a sense of community – all at the same time. Know what else you'll enjoy? The thoughtful decor, which is inspired by the city of Samabaj – a metropolis lost underwater and forgotten by time.
Start your days with morning yoga and enjoy views of Lake Atitlan. Make breakfast in the shared kitchen; later in the day, you can beat the heat by taking a dip in the swimming pool. Need to get a little work done? Hotel Selina Atitlan has free Wi-Fi; if you need a full-fledged workspace, Selina can offer you access to a co-work space at affordable daily, weekly, and monthly rates. When it's time for a little fun, catch a flick in the movie room, or grab a cocktail at the bar or beach bar – your choice. Need something a little more substantial? You can have supper at the onsite restaurant and enjoy authentic Guatemalan cuisine made with local ingredients.
What about when it's time to rest between your adventures? You can choose from a variety of room layouts that let you choose privacy or an economical opportunity to make new friends:
Micro - Perfect for up to two guests, this cozy space offers privacy, but still allows you to economize. Shared bathroom.

Standard or Standard Twin - Perfect for up to two guests, these options come with a shared bed or two single/twin size beds. Private bathroom included.

Suite or Loft - Up to two guests will enjoy plenty of space. The suite is a generous amount of space with perks such as a private balcony and bathroom. The loft is Selina's most luxurious option, boasting amazing views, plenty of well-designed space, and a private bathroom.

Standard Triple - Three people can choose from a bunk bed and one single/twin size bed. Comes with an en suite bathroom and lockers, so that everyone can keep their belongings safely tucked away.

Standard Quadruple - A great choice for families and friends, four people can take advantage of a bunk bed and two single/twin size beds that can be combined to create a queen size bed.

4 Bed or 8 Bed Female Community Rooms - Whether you're visiting Guatemala with your best friends or are hoping to bond with fellow travelers, this option is female only! These economical options let you choose from a top or bottom bunk bed, and offer you a personal shelf and locker to keep your belongings tucked away. Shared bathrooms.

4 Bed or 8 Bed Community Rooms - Whether you're traveling as a co-ed group or want to make friend with men and women from around the globe, these economical options lets you mix and mingle. Take the top or bottom bunk, then tuck your belongings away – you've got a personal shelf and lockers! Shared bathrooms.

10 Bed Community Rooms - The more the merrier! There's plenty of opportunity to get to know fellow travelers with this option! Choose a top or bottom bunk, stow your belongings on your personal shelf and in your locker, and start enjoying Panajachel! Shared bathrooms.
All community rooms come with a seating area and your own light so that you can make yourself at home. Whichever room configuration you choose, you've got plenty of access to all that Hotel Selina Atitlan and Panajachel have to offer. There's plenty of fun onsite too when you lounge in the garden space or head down to the the lake's beachside bar to dance to the tunes of local DJs.
When you're ready to enjoy some offsite adventures, you can head to the Casa Cakchiquel Arts Center or Azul Maya Archaeological Museum to take in local history and culture. Explore nature when you make the trip to Indian Nose National Park or Cerro Tzankujil Nature Reserve. No matter where your day takes you, you're never far from fun, adventure, excitement, and new friends when you choose Hotel Selina Atitlan. Make your Guatemalan getaway even better when you let your Anywhere Local Expert manage your accommodations, activities, and transportation, while you immerse yourself in the beauty of Panajachel on Lake Atitlan.
More Property Amenities
Bar
Breakfast Available
Fan
Gardens
Hammocks
Hot Water
Internet Access
Lake View
Mini Bar
Accommodations
Hot Water
Wireless Internet
Hot Water
Wireless Internet
Hot Water
Wireless Internet
Hot Water
Wireless Internet
8 Bed Female Community
Sleeps 1
Hot Water
Wireless Internet
Hot Water
Wireless Internet
Hot Water
Wireless Internet
Hot Water
Wireless Internet
Hot Water
Wireless Internet
Hot Water
Wireless Internet
Hot Water
Wireless Internet