You'll never know what you're missing if you don't explore Panama off the beaten path. For a unique Panama travel experience, head to places like Volcán, Piñas Bay, Coco Blanco Island, and more. Panama off the beaten path is littered with small communities, isolated beaches, and jungle retreats, making them an excellent alternative to the popular (and crowded) travel routes most visitors will be heading to.
Destinations in Panama off the beaten are often culturally authentic and environmentally intact, and they may be in more isolated parts of the country. This makes them very important regions if you want to use your travel dollars to support Panama's environmental issues and Panama's people. Highly unique experiences include enjoying a cultural exchange with the Guna people, or taking a guided tour of the Darién.
Are you afraid to leave touristy areas due to safety concerns? When it comes to Panama's crime rate, the nation is one of the safest and most stable in all of Central America, so don't let anything hold you back from living your dream of truly exploring the world. Travel with a new intention when you explore Panama off the beaten path.
#1:

 Santa Catalina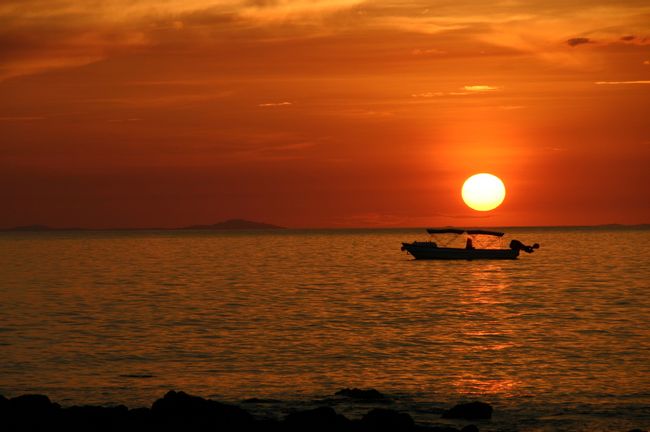 Santa Catalina, Panama →
Visit one of Panama's less-frequented beaches to experience some of the country's best surfing as well as beautiful dive spots. The lack of development here is definitely part of the appeal, as you won't have a lot of competition for the underwater attractions.
If you've ever wanted to try diving, you can sign up for open water certification courses at the Panama Dive Center. These adventures start in shallow water while you master the basics, but you'll be in deep water before you know it. As you go for dives, you'll see manta rays and sea turtles live in the area.