Lomas Barbudal Reserve, Costa Rica
Adjacent to Palo Verde National Park to the north lies the jointly administered neighboring wild life refuges of Lomas Barbudal and Dr Rafael Lucas Rodriguez Caballero. The former protects 5,631 acres (2,279 ha) of mainly dry tropical forest while the latter is an 18,172 acre (7,353 ha) mammoth. As part of the Tempisque Conservation Area, the two parks are a testament to environmentalists& efforts to protect the last remaining vestiges of dry tropical forest once prolific during the pre-Columbian era.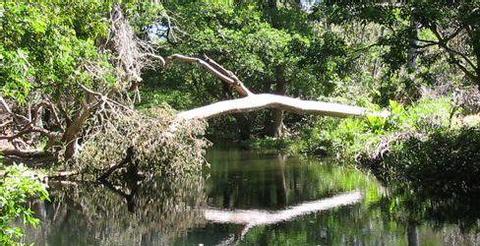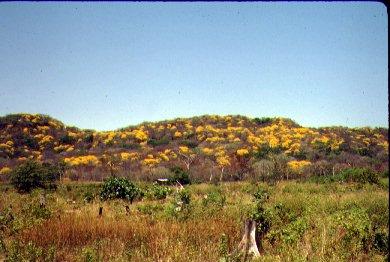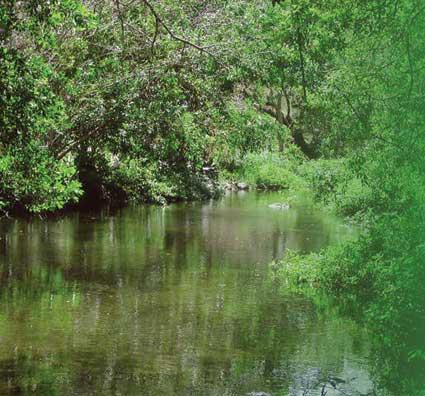 The reserves contain several endangered species of tropical trees such as mahogany, sandbox rosewood, Panama Redwood, and Yellow Cortez which is renowned for the small yellow flowers that encase its naked branches following the first rains. The yellow flowers annually swallow up the dry forest for four days before receding once again into the bark.
The Great Curassow, a poultry favored by locals for its savory flavor, can frequently be seen strutting its way through the parks along with the scarlet macaw. Mammalian fauna such as white-tailed deer, coatis, and monkeys-white-faced and howler-inhabit this network of dry forests looking to fruit-bearing trees for their meals.
Lomas Barbudal is host to copious insect species, including 250 varieties of bees-about one quarter of the world's known species. A solitary caution: visitors allergic to bee stings should not be without a bee-sting kit, as the swarming Africanized "killer' bees are amongst the numerous species of bee that inhabit the park.
Located at the park's entrance is a park office and information center along the Cabuyo River. From here, a number of trails carve their way through the park, providing visitors with access to local plant and animal life. Guides are available at the park office to assist visitors in locating fauna.
As is the case with Palo Verde, dry season is the best time to visit the park, despite the scorching Guanacastecan temperatures. Birding is easier once the deciduous forests shed their leaves, leaving avian fauna in plain sight.
The parks can be accessed via the Inter-American Highway, where a side-route from the town of Pijije, 9 miles (14 km) south of Liberia, leads to the park entrances. A sign notifies visitors of the appropriate turnoff towards a 6 km drive to the entrance of Lomas Barbudal.