Romance blossoms in this incredible scenery. It also helps to be so far away from your daily routines. Secluded beaches seem like a natural choice, but remember to take time for the national parks. Staying in a secluded resort is a nice way to ensure you can have your meals and cocktails ready for you. Or you can find a private villa, and have a little bit of Costa Rica all to yourselves.
Costa Rica Romantic Vacations
Plan the ultimate romantic vacation in Costa Rica.
Take Your Romantic Vacation in Costa Rica
Costa Rica has always been a natural fit for romance — with its postcard-perfect scenery and friendly locals, it's any easy place to connect or reconnect with the one you love. Get familiar with Costa Rica's different environments so you can visualize your vacation.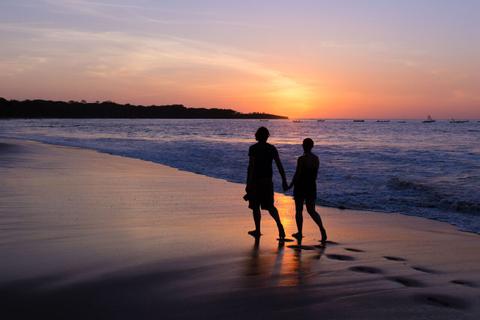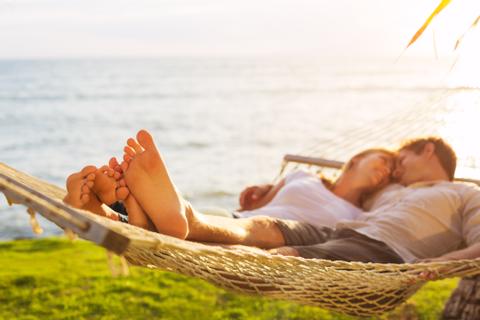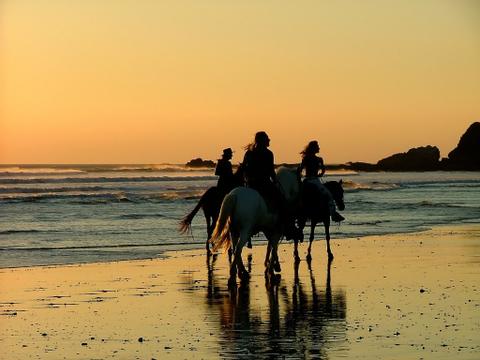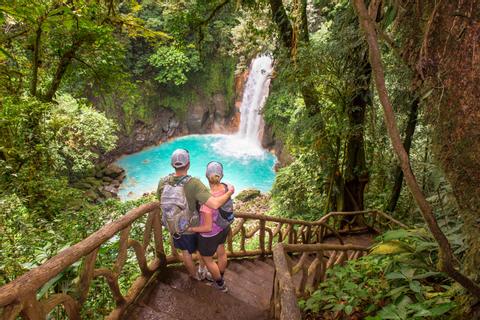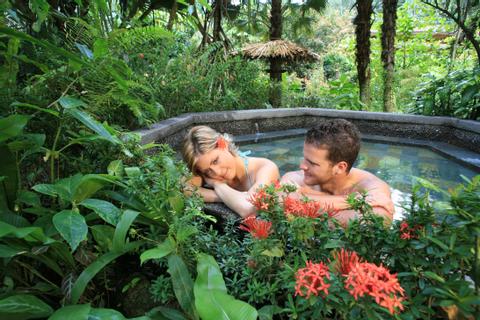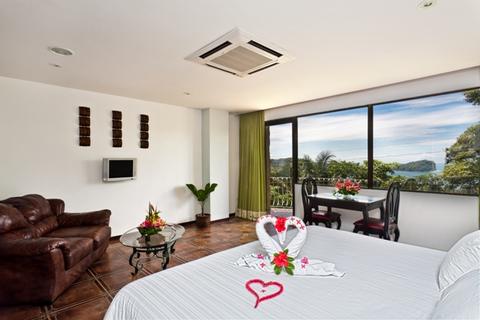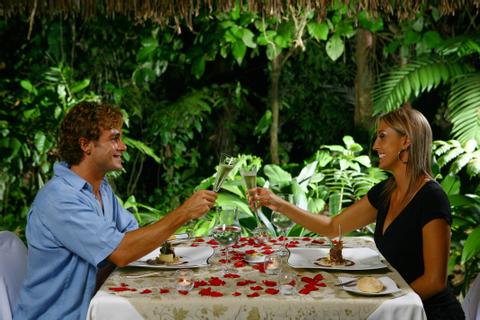 set the mood
feel the love
Coffee and chocolate grow incredibly well in Costa Rica's volcanic soil. Take a tour of local plantations and sign up for a tasting. Recreate the cover of your famous romance novel on a horseback riding tour through the grassy plains. You probably both love long walks on the beach (let's be honest, who doesn't?), and Costa Rica has hundreds of miles of Caribbean, and Pacific coastline.
we're here to make you happy
You don't have to stress about planning and logistics, before or during your trip. Tell us what you're looking for, and we'll give you the best options for your budget. We'll work on your itinerary until you and your partner are equally excited. During your trip you can contact our trip planners with any last-minute changes. This is going to be your most romantic trip yet! Get excited, and get in touch with our team of travel experts.
---
Customer Reviews
"Thank you to Yuliana at Anywhere Costa Rica for designing our fantastic Costa Rican adventure and romantic holiday! My husband and I absolutely love everything about Costa Rica and we can't wait to return! We loved all of the excursions you recommended to us. We loved the diverse landscape, the wonderful people, the climate, the warm beaches, the wildlife and birds, the music, the food, all the exciting and fun things to do and see...I could go on and on! All of our hotels were beautiful and all of the transportation between destinations were safe and on time. My favorite day of all was when we did the waterfall rappelling in the morning, the white water rafting in the afternoon, then were taken for a delicious outdoor meal provided by the local people. We even took part in juicing the sugar cane. What a fun and memorable day and week! We met lots of very nice people from all over the world during our travels. Everyone we talked to felt the same way as we do. I have to say that the Costa Rican people are the very best in the service and tourism industry we have ever experienced in all of our travels over the world. Adrian Coupe, Nova Scotia, Canada"
- Angela C.
"Katia, our trip advisor, was very thorough and a pleasure to deal with. She planned our 30th wedding anniversary trip down to the last detail: accommodations, tours and transportation to and from the airport and between the 4 resorts we stayed at during our 10 day trip, all within our budget (which was determined in the early planning stages through an online survey on their website). We thoroughly enjoyed ourselves. Tour guides (and everyone else we met) were friendly, helpful and fun. They were very knowledgeable about the country, flora and fauna and happy to answer any questions. Transportation was always on time (or early!) - right from the first pick up at the airport to pick up on the last day; and the other shuttles were timely and the drivers were friendly and informative. The accommodations Katia booked for us were luxurious; very comfortable, spacious and clean. Breakfasts were included with all our resorts. The food in the hotels/ resorts was excellent - very tasty and we loved how the cuisine was a reflection of the local produce. We have been telling all of our friends about the trip and how we booked it through Anywhere Costa Rica. Their services were very helpful and easy; we can't say enough great things about it. Thank you for making it such a wonderful and memorable vacation! "
- Sandy O.
"My wife and I booked a nine-day trip to Costa Rica to celebrate our 25th wedding anniversary. Having never traveled there and given the importance of the occasion, we researched and planned for many months. We found "Anywhere Costa Rica" through this research and through the recommendation of friends who had found them extremely helpful in planning their own trip. Not only did the company develop a complete itinerary for us that took into account literally every logistic for our trip, but they adjusted it many times as we changed our minds about locations, resorts, etc. The changes were always made immediately and without the slightest hesitation. We also came to rely on the extensive local knowledge of our planner, Royner Lopez to help craft an itinerary that was perfect for us. This company has an excellent web- based interactive itinerary that shows every step of your trip in great detail, including all transfers and excursions, and even includes a history of what you've changed as you go along. Every time we had a question, or made a change, we would hear back almost immediately from Royner, or from one of the other planners if Royner was off that day or just away for lunch. One important thing to know about "Anywhere Costa Rica" is that it is actually based in La Fortuna, near the Arenal Volcano. So during our visit, we were able to drop by and personally thank them. **Bottom line: the places we stayed were all amazing, the food was incredible and the transfers were exactly on time with spotlessly clean vans.** The people of Costa Rica specialize in tourism and do it flawlessly. They are justifiably proud of their astonishingly beautiful country and thrilled that you chose to visit it. We're already planning a return trip and will certainly use "Anywhere Costa Rica." "
- K. Harvey
Recommended for romantic trips