Costa Rica is renowned for its diverse and stunning landscapes. There are massive mountains, fuming volcanoes, dense rainforests, and picture-perfect coastlines. All of that beauty provides an impressive setting for adventure. Our trip planners can help you find an activity that's suited to your comfort level, and our guides will make sure you feel safe and secure during your tours.
Costa Rica — Where You're Destined for Adventure
Plan the ultimate adventure vacation in Costa Rica.
GET YOUR PERFECT ADVENTURE VACATION IN COSTA RICA
You might want to spend the afternoon riding horses across the Tilarán Mountain Range, or kayaking through a the elaborate and enchanting root system of a mangrove estuary on the Caribbean coast. You can sign up for a canopy tour and ride zip-lines through unbelievable rainforest treetops. Interested in the fascinating and vibrant life under the sea? Experince snorkeling in colorful coral reefs, or experince some adrenaline inducing water activities and rappel down an enormous waterfall.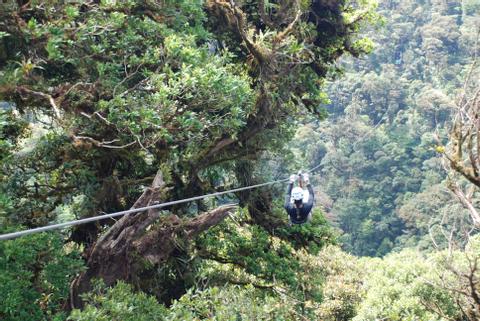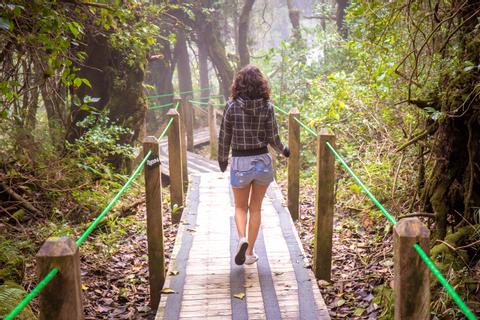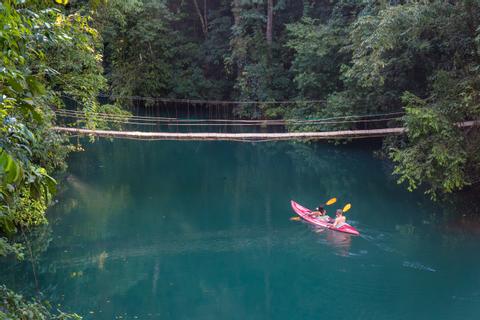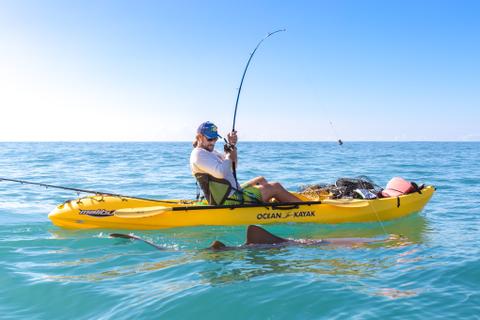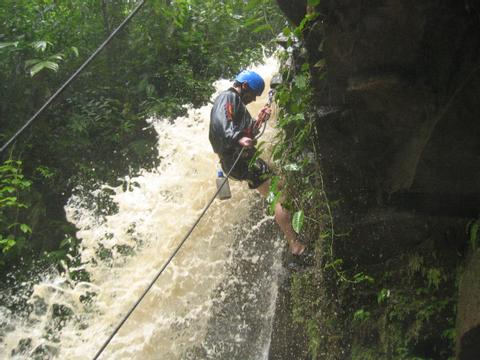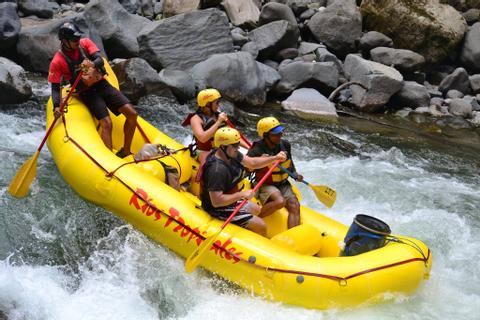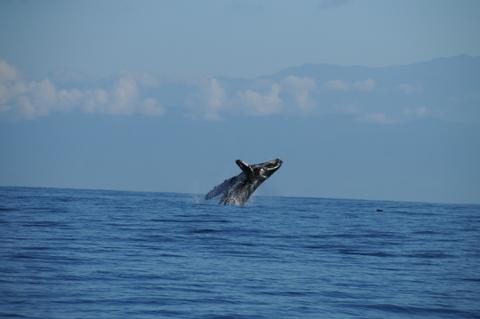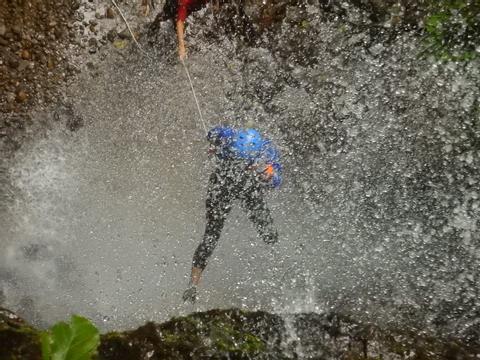 adventure vacations made easy
No adventure vacation is complete without experiencing the local wildlife. Experience the thrill of spotting a rare bird, and keep an eye out for sloths and monkeys hanging from the trees. At the end of your day, relax in an eco-lodge or a rustic cabin. We'll find you accommodations within easy range of beaches, volcanoes, and cloud forests. Sign up to have a guide take you on a nature hike and come away with a deepened appreciation of Costa Rica's complex ecosystems.
plan to get excited. we'll plan everything else.
We have everythig you need for your adventure vacation in one spot. Let one of our friendly local travel specialists help you design and manage all your bookings for your Costa Rican adventure trip today. Tell us how you envision your vacation, and we'll send you the best options to fit your budget and vacation style and take care of all the details. Just tap the "plan my trip" button or open a chat to get started.
---
Customer Reviews
"Despite the complexities of different arrival and travel times, Alfonzo and Anywhere Costa Rica arranged a seamless trip to five different destinations for what ultimately became a group of nine travelers. We were able to design our own itinerary, visiting Tortuguero, Arenal, Monteverde, Manuel Antonio and Santa Teresa. Accommodations and transitions between locations were all handled smoothly and reliably. It seemed miraculous at times and we are all thankful for a great trip and the very professional planning involved. We were able to relax and maximize our Costa Rica adventure without worrying about details and driving. Thank you!"
- Laurie S
"I will always recommend to use this company! It was a pleasure working with Katia. She did a terrific job of helping us plan our first adventure to Costa Rica. It was easy and our travels were beyond our expectations. Katia was very accommodating. She was so patient with me as I changed my mind a few times during the planning but helped me design the best trip for us and what we wanted to see and experience."
- Brenda D.
"I've travelled the world for more than 40 years and this was the first time I sought a tour company to do my travel planning for me. It was flawless!!! Every lodging recommended far exceeded our expectations. All in-country transportation (SJO-Arenal-Monteverde-Manuel Antonio-SJO) was either on-time or early. An entire two weeks passed without a single hitch. All pre-arranged adventure activities were first class with the most-friendly and knowledgeable guides. Alejandra was helpful from the first day of planning right up until we departed home. Questions were all answered thoroughly and promptly, never a delay, never a question remained unanswered. I would highly recommend Anywhere Costa Rica!!!"
- Jamie R.
Recommended for adventure trips