Corcovado National Park, Costa Rica
The crown jewel of Costa Rica's national park system, Corcovado National Park (Parque Nacional Corcovado), is comprised of an enormous 103,290 acres (41,800 ha) of tropical rainforest. The largest of Costa Rica's parks, it encompasses about a third of the Osa Peninsula and embraces an unbelievable amount of its biodiversity.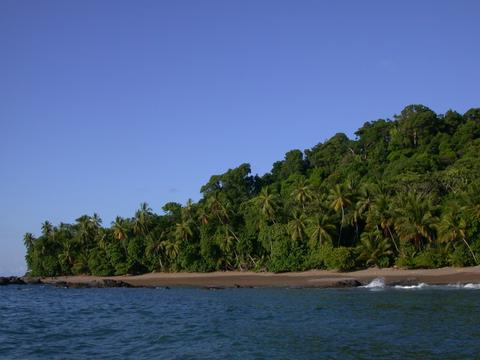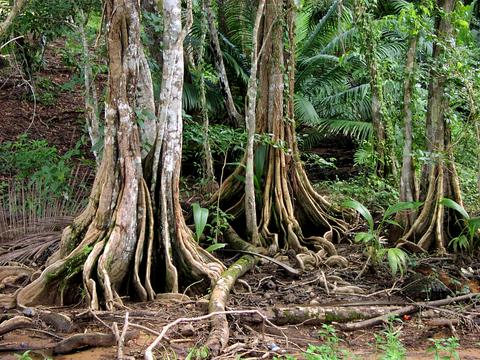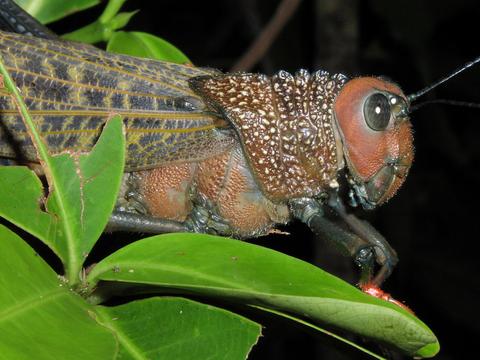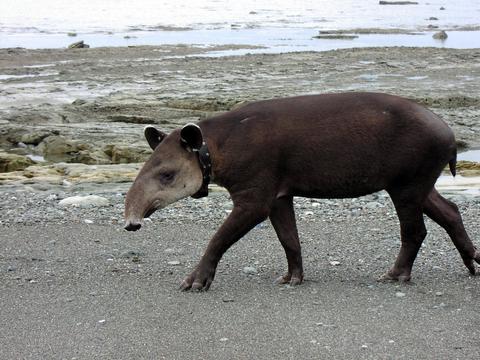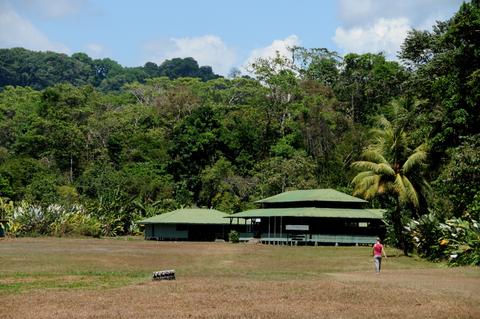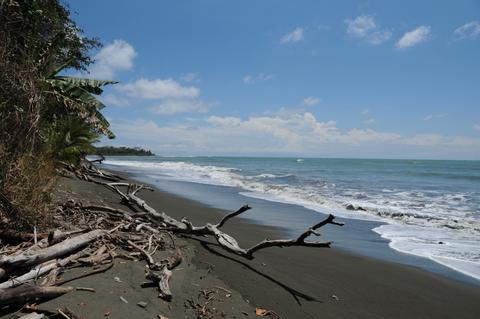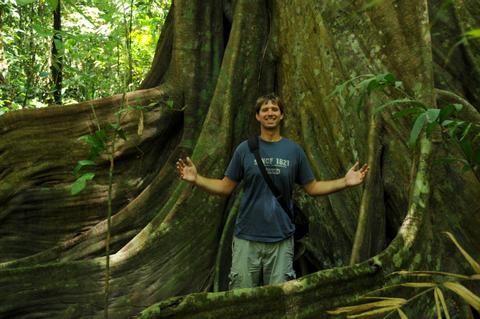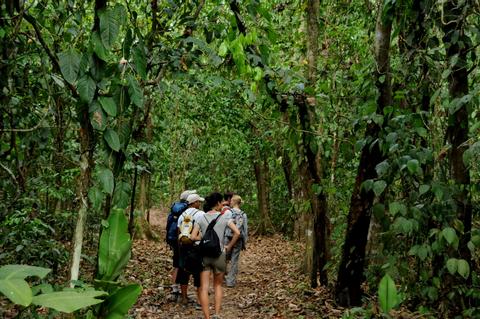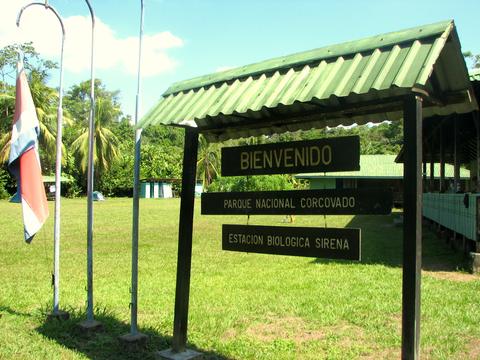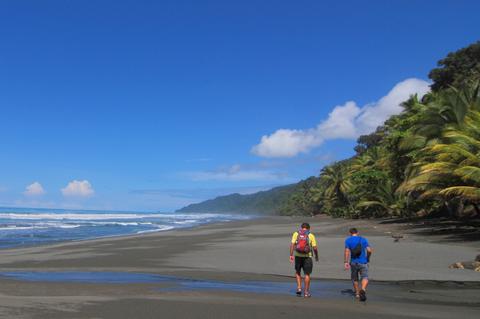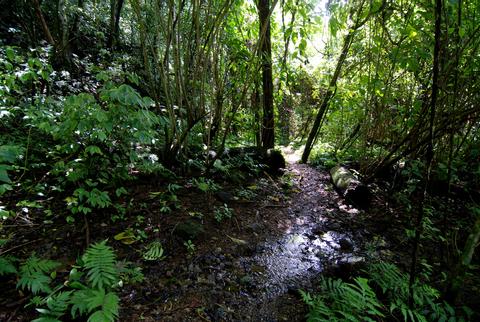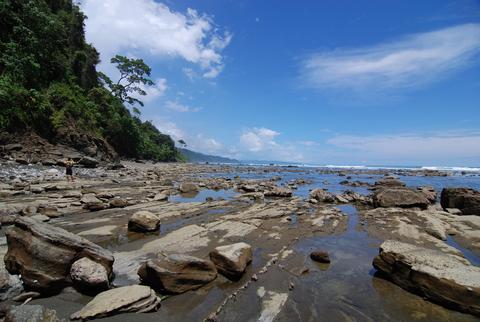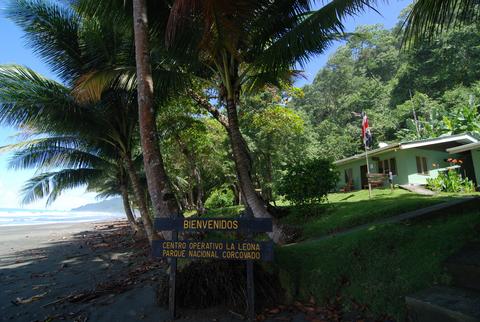 Corcovado Park represents a very diverse population of flora and fauna, including 10% of the mammals found in the Americas. Declared a protected area in 1975 to prevent the harvest of precious resources, it is believed to have the largest concentration of macaws and virgin lowland rainforest in Central America. Also, it is one of the very few locations in Costa Rica that harbor the endangered squirrel monkey (the other most prominent being Manuel Antonio National Park.
As it is one of the most complex freshwater/saltwater ecosystems in the world, Corcovado is home to 500 species of trees, making up one quarter of the tree species in Costa Rica. There are 6,000 species of insects, 140 species of mammals, almost 400 species of birds, 116 species of amphibians and reptiles and 40 species of fish. Some of the most frequently viewed wildlife includes jaguars, four species of sea turtles, anteaters, 220 species of butterflies, sloths, crocodiles, poison-arrow frogs, several species of monkeys, and, with luck, maybe even a tapir. All of the four species of turtles-olive Ridley, leatherback, hawksbill and Pacific green-are known to lay their eggs along the sandy coastal shores. Don't be surprised if you stumble over one!
The park has three main entrances-San Pedrillo to the northwest, Los Patos to the east and La Leona to the south. There are four ranger stations, one at each entrance and one at the park headquarters, Sirena. There is a tiny landing strip in Sirena, which makes it possible to arrive by air through a private charter-making the start of the trip very stress free for explorers. Be sure to allow plenty of time to discover this great park.
It is common for hikers to spend 2-3 days to get from one side of the park to the other, as camping is permitted. Hiking from one ranger station to another is a great way to experience the park and at the same time see Corcovado Lake (Laguna Corcovado), where tapirs are known to frequently stop and get a drink. La Llorona Waterfall (Catarata La Llorona), which plummets 100 ft (30 m) onto the sandy shore along the beach between Sirena and San Pedrillo, is also a popular attraction. Be sure to bring plenty of food and water, insect repellent, sun block and good hiking shoes.
There are muddy, rugged trails that are marked throughout the park. When hiking it is important to be aware of the tide schedule; some spots might be easy to cross during low tide but impossible during high tide. As a word of warning, crocodiles are known to relax in the estuaries and mangroves of rivers so it is crucial to use caution and check in with one of the ranger stations before your voyage into the park. Check ahead of time with the park officials at the headquarters in Puerto Jimenez or at any of the ranger stations to get current information.
The best time to visit is when the park receives the least amount of rain, which is from January to April. From May to December the park receives the most precipitation which can leave some of the trails unrecognizable. Park admittance is $6 per person, per day. By bus or car, Corcovado National Park is approximately 10 hours from San Jose. The park can be accessed from Puerto Jimenez by driving south 27 miles (44 km) along Hwy 245.
Corcovado National Park Personalized Trips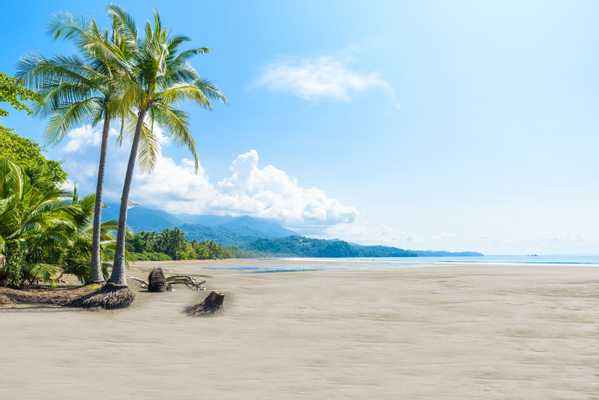 Costa Rica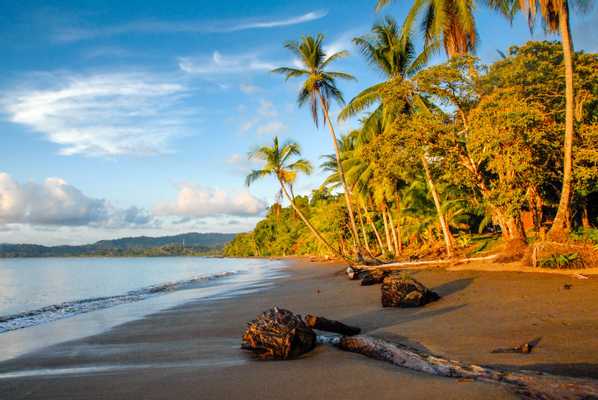 Costa Rica
Our Endless Summer Days
Customer Reviewed Anywhere.com allowed us to truly enjoy our experience vs. worrying that things weren't arranged properly. Our 11-day adventure through Costa Rica yielded rich experiences and fond memories.
Corcovado National Park Things to Do