Manuel Antonio National Park, Costa Rica
Created in 1972 to preserve the richness of the forest and the idyllic beaches, Manuel Antonio is home to many of Costa Rica's endangered species. Don't let the size fool you, the smallest of Costa Rica's National Parks, which encompasses almost 1,700 acres of land (683 terrestrial hectares) and 136,000 acres of ocean (55,000 marine hectares), is regarded as one of its best.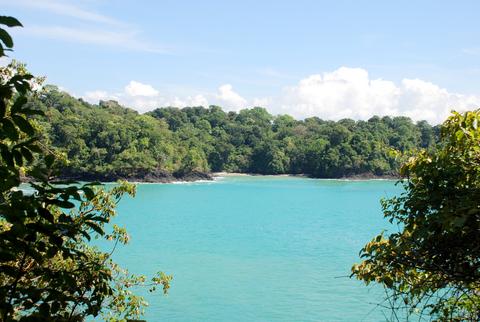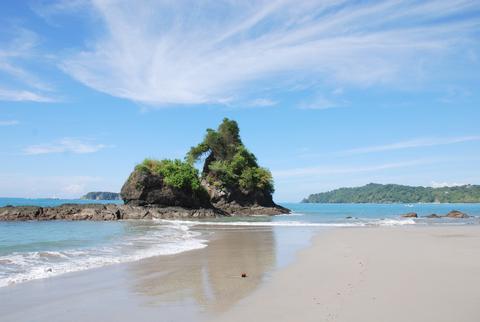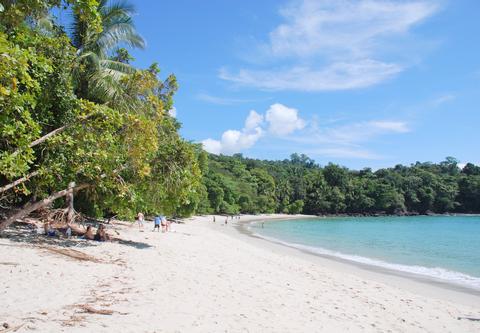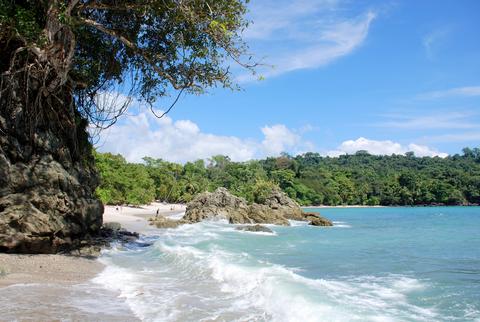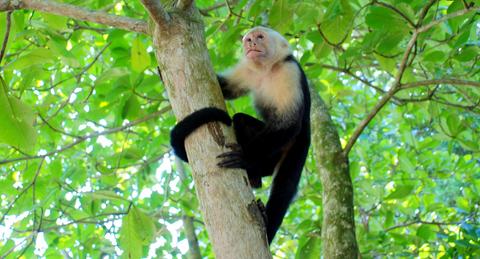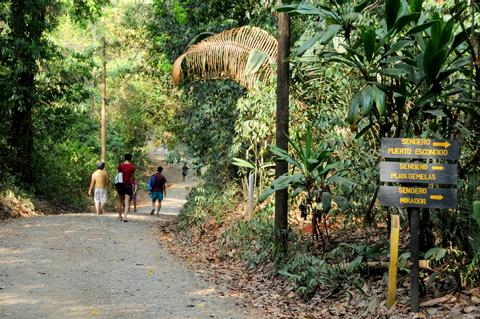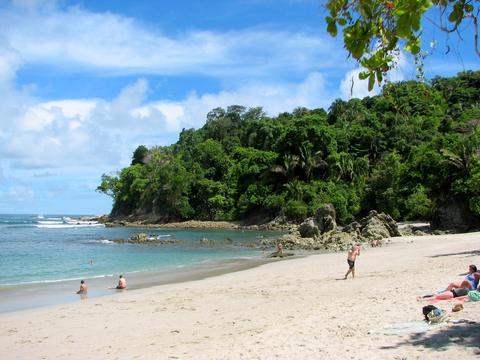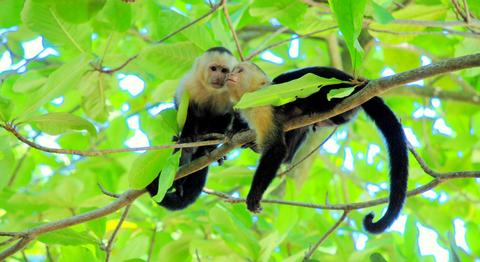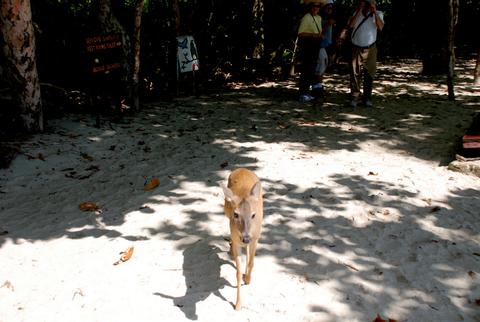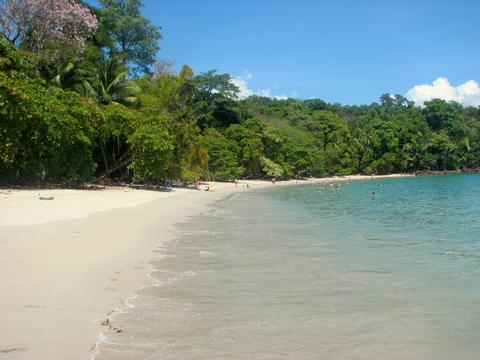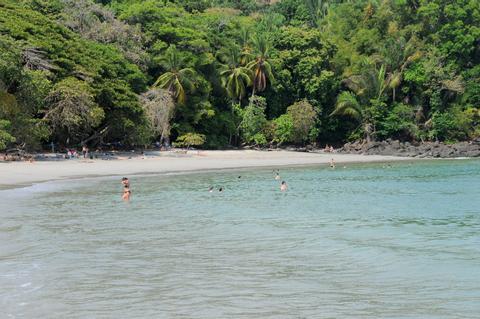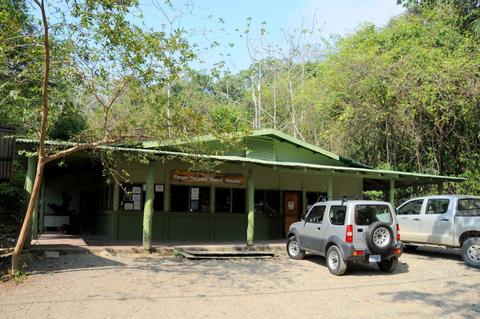 Located 120 miles (192 km) from San Jose on the Pacific coast, Manuel Antonio National Park is internationally recognized as being one of the most biodiverse parks on the planet. Lush tropical forests, lagoons, mangroves and pristine white sandy beaches make up one of the most diverse ecosystems imaginable. Among the 109 species of mammals and 184 species of birds, some of the frequently viewed residents include white-faced and howler monkeys, two and three toed sloths and iguanas. The endangered squirrel monkey calls the park home as well.
The park contains a great system of well marked trails to allow visitors to explore (maps may be purchased at the park entrance). The four beaches in the park, Espadilla Sur, Manuel Antonio, Escondito and Playita, are some of the best in the country. Espadilla Sur and Manuel Antonio offer very good snorkeling when the water is clear, which is best during the dry season. At 236 feet (72 m) high, Cathedral Point lies between Playa Espadilla Sur and Playa Manuel Antonio. It is connected to the mainland by a narrow land bridge and if you&re up for the hike, provides a memorable view. Playa Manuel Antonio offers a glimpse into the past with pre-Columbian turtle traps made of stone. Surfing, swimming or just relaxing under the sun are favorite activities for park goers.
Manuel Antonio National Park is open Tuesday through Sunday from 7:30 am to 4 pm. Regulations have been in effect to limit the amount of visitors to 600 on weekdays and 800 on weekends and holidays. To avoid large crowds, early morning from May to November may be the best time to experience the park. Peak months are from December to April. Petty theft is common around the park so be sure not to leave your possessions unguarded.
Manuel Antonio National Park Personalized Trips
Manuel Antonio National Park Things to Do