Mal Pais- Santa Teresa, Costa Rica
Some things just come in pairs — socks and shoes, milk and cookies, Santa Teresa and Mal País, Costa Rica… These twin beach towns are near each other, but offer you a very different vacation experience, balancing your need for excitement, activity, and infrastructure against your desire to enjoy a quiet, calm, uncrowded getaway. Discover why surfing in the dynamic Santa Teresa plus fishing in the charming Mal Paí equal a Costa Rica beach vacation that's the total experience.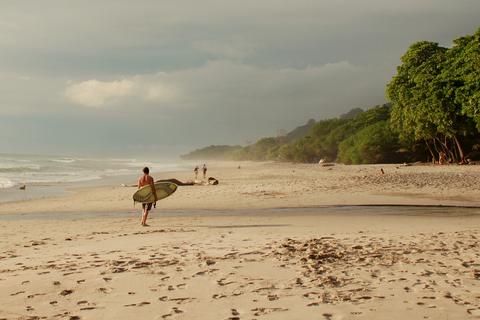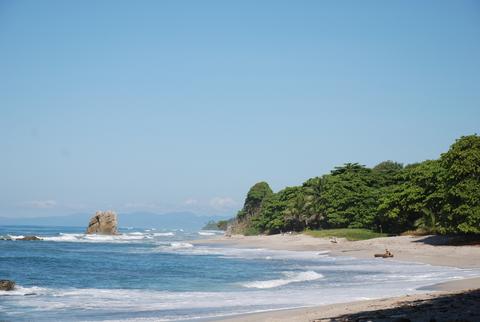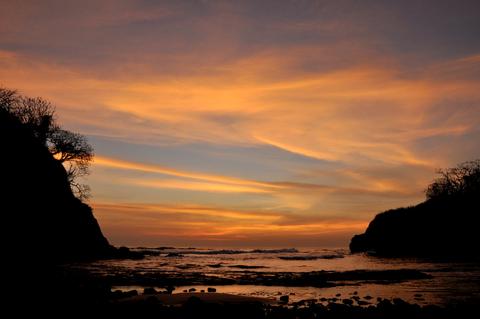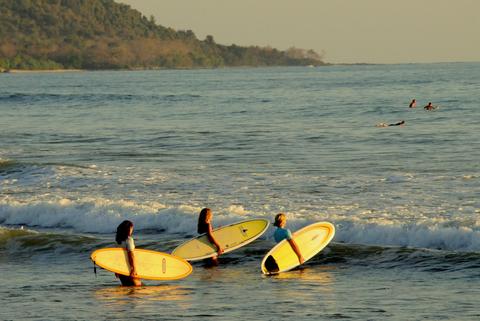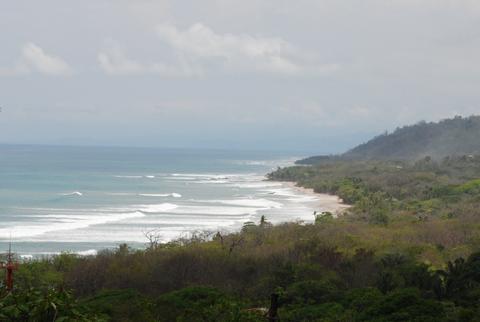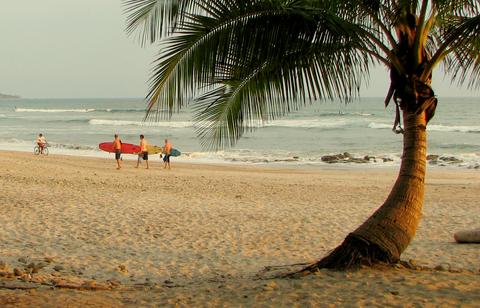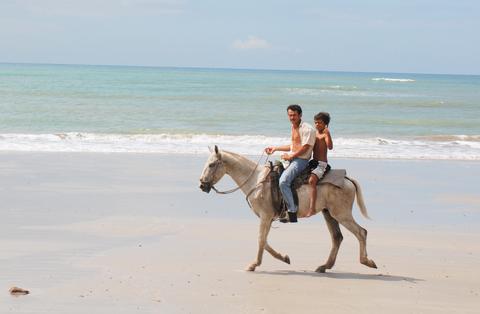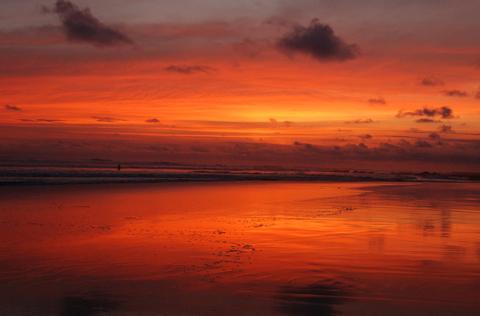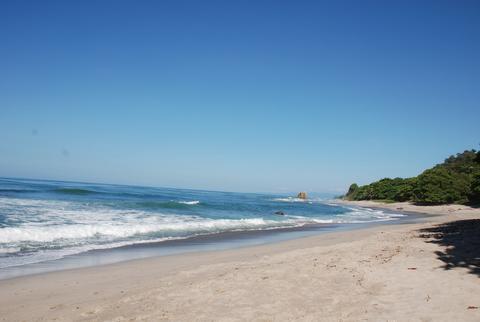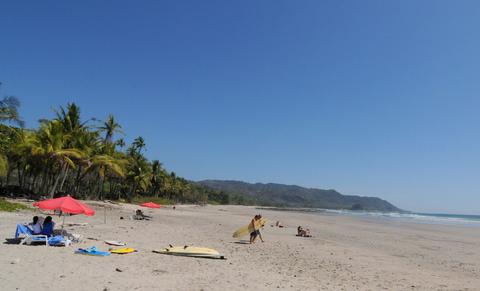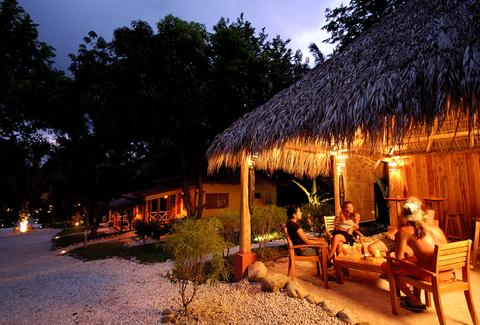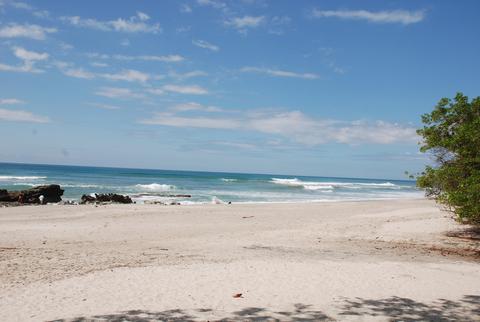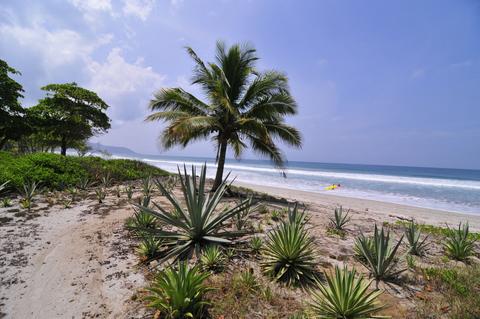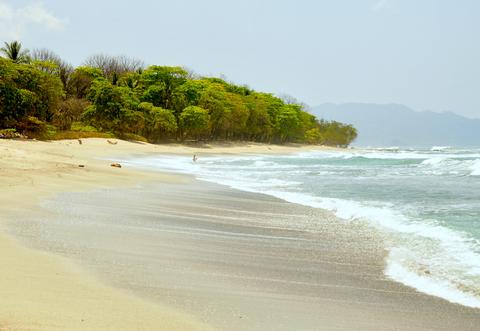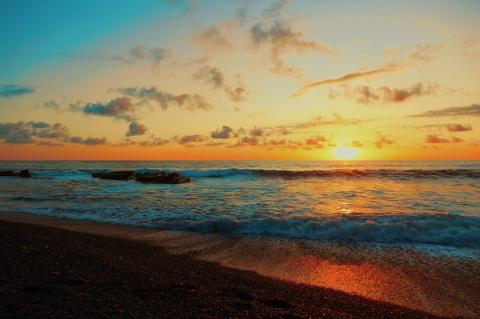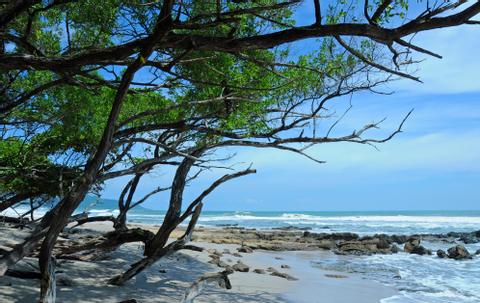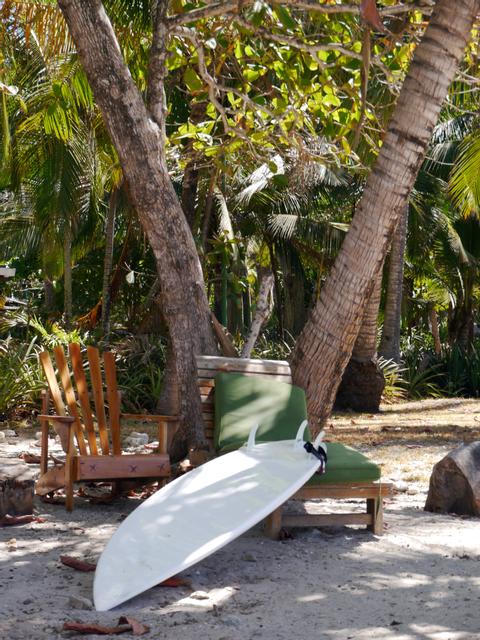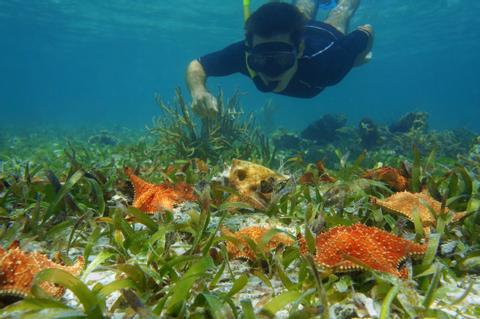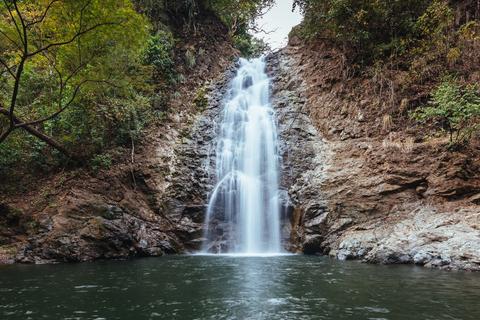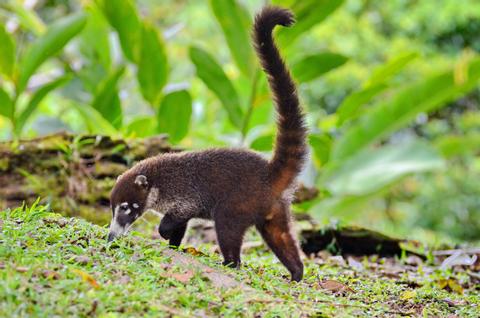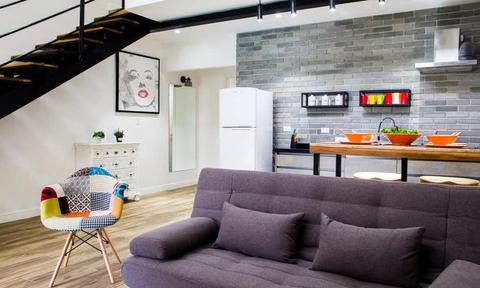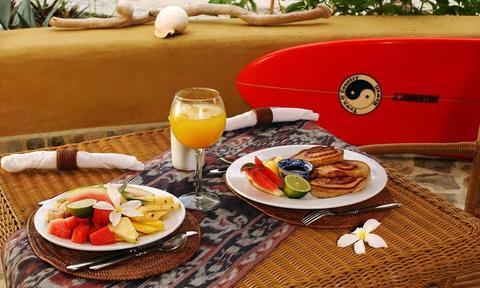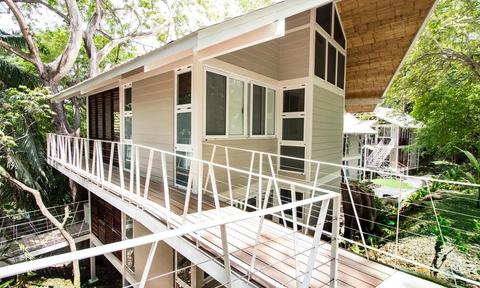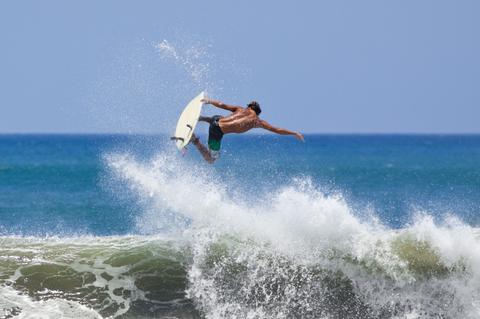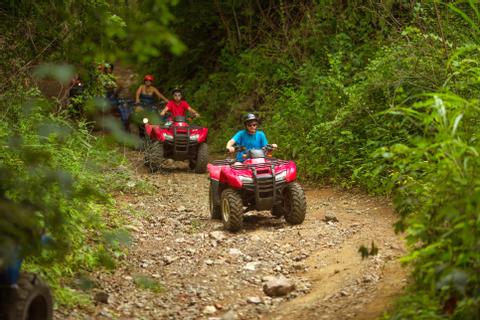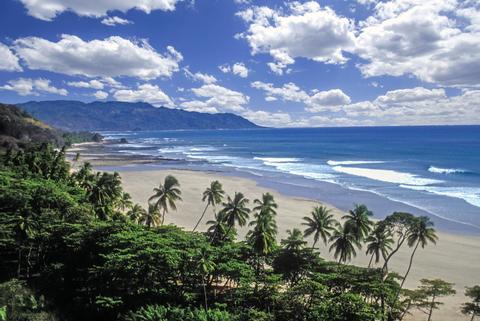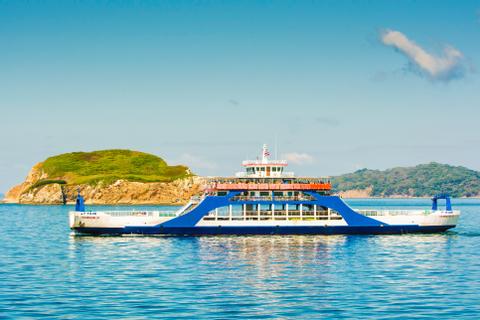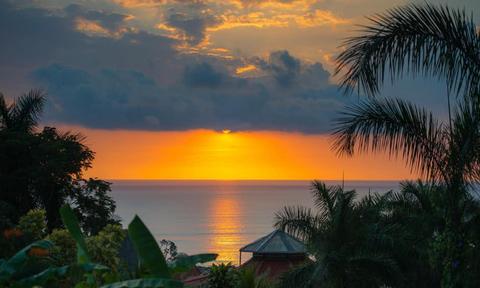 Have you ever stopped to think about why planning a simple beach vacation can be such a struggle? On one hand, you want to go to some place known for cool activities and great weather, on the other hand, it would be nice if you could actually enjoy the beach away from hoards of crowds. The all-in-one beach vacation of your dreams is waiting for you in the neighboring towns of Santa Teresa and Mal País, Costa Rica — two charming beaches with two different vibes.
What's The Difference Between Santa Teresa and Mal País Costa Rica?
For two villages so close to each other (4 miles / 7 km), it's rather stunning how different Santa Teresa and Mal País are. Neither region has been 'overdeveloped,' allowing each to cling to a unique brand of laid-back charm; however, this is where their similarities end. Santa Teresa, Costa Rica has all of the infrastructure you need and want at our fingertips; from pharmacies, to supermarkets, to shops, this bustling surf getaway is fully equipped to satisfy travelers in search of wicked waves without having to hunt for them on some desolate, unknown beach. After coasting in at the end of the day, there are plenty of cervezas to be had at beach parties and bars.
Mal País, Costa Rica is still a sleepy beach hamlet; if you're looking for excitement here, you'll want to grab some bait and your tackle box, because fishing is the favorite pastime of this small enclave. As for picking up supplies, you'll be taking advantage of the aforementioned infrastructure of Santa Teresa, because there's not much to be found in the way of shops and markets in Mal País. However, what the village may lack it more than makes up for in uncrowded beaches. The rocky shoreline is picturesque in its rough beauty, and the main harbor is a launch pad for boat tours and sea kayaking.
What is Costa Rica Known for? An Insider's Look at Santa Teresa-Mal País
The Central American nation of Costa Rica is known for being both a tropical paradise and one of the world's foremost adventure destinations. Trees are heavy with sweet ripe fruits, free for chirping and chattering animals to rapturously devour. Lifegiving forests wield the unmistakable scent of fresh, sweet earth. Beaches boast sand of almost every color and the waters can either delight surfers with their turbulence, or serve as a treat to snorkelers when they are calm and clear.
In Santa Teresa and Mal País, you're experiencing two of the most relaxed regions in the country. Although surfing is the area's foremost activity, it's certainly not the only draw… White-sand beaches beckon you to take off your shoes, turn off your phone, and walk, because — for once — you have nowhere to be and no one rushing you to get there. Yoga classes may take place in studios or on the beach; why not center yourself amidst nature? Food is abundant, delicious, and healthy, with a variety of authentic Costa Rican and international dishes on offer to ensure your tastebuds never get bored. If these two villages had to be summed up, then in short: They are towns where life's simple pleasures thrive.
Best of Santa Teresa-Mal País — Can't Miss Sites and Activities
• Surfing: If surfing comes up time and time again, it's because the region offers supreme waves. Consider yourself warned that you'll find the sandy shores of Santa Teresa more approachable than the rocky beaches of Mal País.
• Snorkleing: When you want an adventure that takes you below the waves, go snorkeling — the nearby Tortuga Island is a favorite destination both in the water and on the shore.
• Yoga: If you find yourself drawn to Mal País because the village is on the quieter side, then chances are that you're hoping to relax and reset; whether you're practically an expert or a novice, taking those previously mentioned yoga classes is a great way to incorporate gentle stretching and breathing into your routine when you get back home, and keep a little bit of your getaway with you long after you're back to the daily grind.
Top Tours in Santa Teresa-Mal País — Adventures Recommended by The Experts
When you absolutely can't decide what to do during your time in Santa Teresa or Mal País, choose from this list of activities recommended by Anywhere's Local Experts. They're a favorite of our knowledgeable insiders and of travelers just like you!
• Cabo Blanco National Park: Accessible from the nearby Montezuma, this reserve is home to unique plants and animals. Exploring secondary forests will be a welcome change from beachcombing.
• Surfing: We cannot stress enough what a shame it would be to find yourself in Santa Teresa and not take advantage of the waves. First time out? No problem! Just book a lesson with a friendly instructor and treat yourself to the thrill of trying something new.
• Montezuma Waterfalls: Is actually a collection of three (3) waterfalls. Take in the beauty of the majestic 80 foot (24 m) waterfall. Carefully dive off a 50 foot (15 m) waterfall if you're feeling adventurous. Or, swim in the tranquil pool of a pretty 10 foot (3 m) waterfall.
• Yoga: Making yet another appearance, if you don't already practice yoga, you won't regret giving it a go. Costa Rica is an ideal setting, and knowing how to release the tension in your body with a few key stretches and some deep breathing before your next big meeting is a valuable skill.
• Tortuga Island: Stop by this lovely isle and meet colorful characters like a human-friendly peccary (a small wild pig) named Wilamena. Snorkel to see starfish, parrotfish, sea anemones, and more.
• Zip Lining: Literally swing through the forest on your way to Santa Teresa Mal Pais for beachside fun. Sliding through the treetops of a luscious canopy is an absolute must during a Costa Rica vacation.
Make Friends With The Locals — Get to Know The Animals of Santa Teresa-Mal País
Santa Teresa and Mal País boast a variety of ocean life, but the reliability of underwater creatures depends on currents, migratory patterns, and more. Animals on dry land operate on their own schedule too, but you have a greater chance of meeting a variety of colorful characters throughout the year. Monkeys love to make their presence known across the country, so you should have no problem spotting them. Keep an eye out for a coatimundi (typically referred to as simply 'coati'); these fascinating little creatures look like a child's stuffed animal come to life — furry, and reminiscent of both a raccoon and lemur, but with an elongated snout and a lithe yet sturdy body.
Costa Rica Hotels Near The Beach — Where to Stay in Santa Teresa-Mal País
Like with everything in these neighboring villages, the experience you'll have in your lodgings depends on where you decide to rest your head. Since Santa Teresa has the most infrastructure and nightlife (courtesy of the surf scene), you'll also be able to choose from the most diverse accommodations. While Mal País has decidedly less inventory to choose from, what is on offer is incredibly charming and peaceful.
Anywhere Experts' 3 Best Family Hotels in Santa Teresa-Mal País
If a love of surfing is generational, then you and your family will enjoy staying at one of these accommodations where you're never far from riding your next wave. There's room for you, and room for your boards!
Hotel Trópico Latino: You and the children are only a short distance from a beach. Families of every size are sure to be comfortable when you choose from standard rooms, studio apartments, and bungalows. When you need to treat yourself but don't want to go too far, indulge in an on-site spa treatment or yoga class.

Peace Loft: This chic and gorgeous loft is near the beach, but also has a small swimming pool out back. There's room for up to five (5) people, so children or friends will be equally comfortable.

Zula Inn Bungalows: You'll quickly feel like a local when you're staying in a self-contained home minutes from the beach. There's also a swimming pool on-site for when you want to lounge around and enjoy the tropical landscaping.
Anywhere Experts' 3 Best Luxury Hotels in Santa Teresa-Mal País
If you're spending the day riding the waves then you deserve to rest your head somewhere you can recharge your mind and restore your body. Treat yourself to on-site spas, exquisite views, and virtually untouched stretches of beach.
Flor Blanca Resort - Mal País: Gourmet cuisine, oceanfront yoga, and an open-air massage studio...and that's just the beginning of the indulgences that await you.

Nantipa Beach Resort: Charming bungalows, cozy hammocks, and nature's jewel tones everywhere you look. Discover what it means to stay in a UNESCO 'Blue Zone.'

Casa Chameleon: These villas offer elegance, beautiful natural materials, and the privacy you need for a romantic getaway. This vacation, retreat to your own little world.
Anywhere Experts' 5 Best Overall Hotels in Santa Teresa-Mal País
When you need a hotel that won't disappoint, no matter the reason for your getaway, you can't go wrong with these accommodations that offer you a quiet night's sleep, healthy and delicious food, and easy access to activities and adventures in the fresh air.
You CAN Get There From Here — The Best Way to Get to Santa Teresa-Mal País
The sooner you arrive at your destination, the sooner your vacation can begin. Whether you fly into San José's SJO or Liberia's LIR, you're roughly 5 hours away from Mal País (pending road conditions and traffic), so how do you make the call? If you arrive in Liberia, you might actually be able to shave an hour off of your trip and reach Santa Teresa-Mal País in roughly 4 hours.
If you reach Santa Teresa - Mal País via SJO, you can take the scenic route when you choose from one of three (1 of 3) travel options: Drive from SJO to Jaco; take a water taxi to Montezuma, then drive on to Santa Teresa-Mal País. Take a shuttle from SJO to Puntarenas; board a ferry, then take another shuttle to Santa Teresa-Mal País. Board a domestic flight to Tambor, then take a shuttle to Santa Teresa-Mal País.
Whichever airport you choose, know that the roads are not great, so it is highly recommended that you allow a local driver who is familiar with the finer points of navigating Costa Rica's terrain to get you safely (and conveniently) to your destination.
While You're in The Area…
Since the region has been a favorite haunt of surfers for years, the waves certainly aren't going anywhere. Make a little time to explore the neighboring areas.
• Montezuma is popular for rugged outdoor adventure; you can enjoy hiking to the three (3) waterfalls our Experts previously recommended.
• In Tambor, you can enjoy classic leisure activities such as golf, tennis, and sport fishing — a favorite pastime in Costa Rica's coastal regions. You can also swim on calm beaches and visit the nearby Curu National Wildlife Refuge.
• Meanwhile, a scenic ferry ride to Puntarenas will reward you with sea kayaking, pristine beaches, waterfalls and rivers, incomparably fresh seafood, and tasty smoothies and ice cream.
The Simple Pleasure of Travel Planning with Professionals
It's easy enough to go online and make a pro/con list of Costa Rica vs Cancun, Costa Rica vs Hawaii, Costa Rica vs Puerto Rico... but really, what's the difference between these destinations in paradise, and why should you book your vacation with Anywhere? Costa Rica offers you an almost obscene amount of beauty and adventure within the confines of a single nation. Excursions in several different types of forests, tropical beaches, mountain and volcano adventures are all waiting for you when you travel to Costa Rica. Incredibly green in both their approach to travel and everyday life, you can feel confident that you are supporting both the local community and sustainable environmental endeavors; that's the reason why you have so many pristine beaches, natural parks, and eco-adventures to choose from.
Booking with Anywhere doesn't just grant you access to the best of Costa Rica, it means you have a friend in a foreign country. You can count on Anywhere's support from the moment you receive your complimentary itinerary to the moment you return home. Want to extend your stay in Santa Teresa-Mal Pais or book a tour that you didn't think you'd want to go on until you actually saw how beautiful the area is? We can help make that happen. The beauty of ongoing support is that when you need or want to make a change, you can. If there's an issue with a hotel or tour, your whole trip isn't ruined. If life happens, you can stay in 'Pura Vida' mode, because your friend in travel is working behind the scenes. Don't just go on vacation, escape the stresses of the everyday when you travel Anywhere.
Mal Pais- Santa Teresa Personalized Trips