Rincon de la Vieja
Encompassed by the scenic Guanacaste Mountain Range, the Rincon de la Vieja cinder volcano sits amid 34,800 acres of national park territory. It is a great place to escape from Guanacaste's sun-splashed beaches and to enjoy cool air, refreshing waterfalls, beautiful birds, and fantastic hiking. Its unique environment offers a different kind of Guanacaste vacation experience.
Ricon de la Vieja is located to the northwest of Guanacaste's main transportation hub, Liberia, and it features a wealth of great activities to keep visitors busy. Hiking trails and Horseback rides are great ways to enjoy the area's natural beauty and make memorable adventures. Other activities include tubing, mountain biking, and waterfall swimming. There are numerous waterfalls in the area, the largest of which are the Oropendola Waterfall (25 meters) and the La Victoria Waterfall (35 meters), which pour into the Colorado River.
The area around Rincon de La Vieja is active with geothermal activity. In fact, it is the most active area in the volcanic Guanacaste Mountain Range. The geothermal activity produces heat for a mixture of warm springs and bubbling mud pools. The mud is believed to be very therapeutic, and mud baths are a great way to relieve sore bodies following a long day of exploration.
The region surrounding its National Park is famous for cowboys and cattle ranching, which thrive to this day. Due to the popularity of ranching in the area, visitors can expect to see plenty of dry open fields for pastures and grazing cattle. At one time, the entire region was covered in dense forest, but now only a trace remains- most of which is sheltered within Protected Zones such as the Rincon de la Vieja National Park. The best time to visit the area is between November and April when you can expect low amounts of precipitation and a greater chance for viewing wildlife.
Lodging options are available in the small town of San Jorge, which provides a nearby base for entry to the Park. Also, many accommodations dot the area leading up to San Jorge and the National Park. Most are mid to upper-end hotels, haciendas, and Bed & Breakfasts. On a clear day, many of accommodations can provide views of the Pacific, Caribbean, and Lake Nicaragua. Of course, lodging and services are also available in the city of Liberia. The Rincon de La Vieja National Park entrance at Santa Maria Ranger Station is just 16 miles (25 km) from the city.
Great time. Not packed with other people. One on one attention
My wife and I both loved everything about this tour. The guide was interesting and knowledgable. The horses were fun. The zip lining was great. The food was fantastic. Highly recommended tour.
Sir: Our vacation to Costa Rica was wonderful! The Andaz Hotel was overwhelming, beginning with its location, its people, service and assistance throughout our week. We booked three trips with your company: 1. Volcano Hike 2. Combo Adventure 3. Boat Ride The volcano trip was interesting but it would have been better had we been able to get to the top of the mountain! Unfortunately, the volcano had already erupted so the trip to the top was closed. I have been to Indonesia where this country too has a volcano and the trip was amazing. The combo adventure was a full day of events. I did my first zip lines. All ten of them. Short trips no doubt and for a beginner, this was good. Perhaps next time I will be ready for longer zips through the Rain Forest since I will be better prepared for the adventure. I did not care for the water slide. It is much too fast and dangerous! I almost flipped out of the slide and did break my middle finger trying to stay afloat. The mud place and Springs were wonderful! Finally, the boat ride was very relaxing and easy. Too bad the crocs weren't biting! We did see two monkees, thanks to our guides which did their best to get us a "close up" look at them. We ended up across the Bay at the end of the week and should have talked with the locals earlier in the week. We got a good taste of what the "real people" do in Costa Rica every day. We found the country very engaging, friendly and ready to help. Thanks for a great time! Terry Zielinski New Jersey
This was a great excursion and very beautil. The staff was awesome. Only complaint is that we thought we were going rafting and our tour guide said his compnay didnt do that part of the trip anymore. Had we known that we would have booked with someone else. The zip linning was fun. The guides are very professional. Buffet lunch was also very good.
excellent! Wish I would have bought more of the coffee
We drove in from La Fortuna on the eastern route and it was great until we got to the last 35 km. Then the road became very rough and difficult.
Really enjoyed our zip line tour in this area! Loved the hot springs & mud baths!
Probably the place we liked best. Again, being avid hikers we loved the unguided day hike we took at the national preserve. One of the highlights of the trip. Saw amazing animals, had lunch at a beautiful lagoon / waterfall, incredible forest plant life and wild life, plus hot spings and mud pools. Fantastic experience.
This was probably my favorite National Park that I have ever visited. We were alone quite frequently on our hikes and it definitely did not feel touristy at all. I loved the forests, the bubbling mud pots, the fumaroles and the waterfall.. You must be in good physical condition to hike here, but nothing worth seeing is easy to get to, you won't be disappointed!
Stayed in a lodge that had a lot of its own activities and a spa. Very safe. Food fine, but on the pricey side. Better to have your own car to get around the area. Loved the Rincon de la Vieja national park. Very nice manageable hike with hot springs, mud pots, etc.
Took a tour of the Blue River. Lovely! Took way too many pictures of the plant and bird life. lol.
The Hacienda Guachipelin is a gem. Their 'adventure pass' deal is the best. Great staff, lovely gardens, and convenient transport to the Park, to the hot springs, etc.
we didn't expect it to be so remote - it took us 2 hours, not one like they said on their homepage to get there, but it's a beautiful place and if they could offer more tours, it would be nice. they are working on a sky trek tour, this will be great.
I would say this is more for adventure-seekers than nature-lovers, but could just be because we went at the end of the season (so less wildlife)
The trail in the park is a bit extreme and certainly not recommended for senior people. Some rearrangements will have to be made to make it more user friendly.
Rincon Park is beautiful, easy hike with lots of interesting volcano things to see (Las Pailas trail). For the long hike: Don't be sad if you can't see the volcano crater even if the sky is blue from the bottom: it's normal !!!!!
Rincon de la Vieja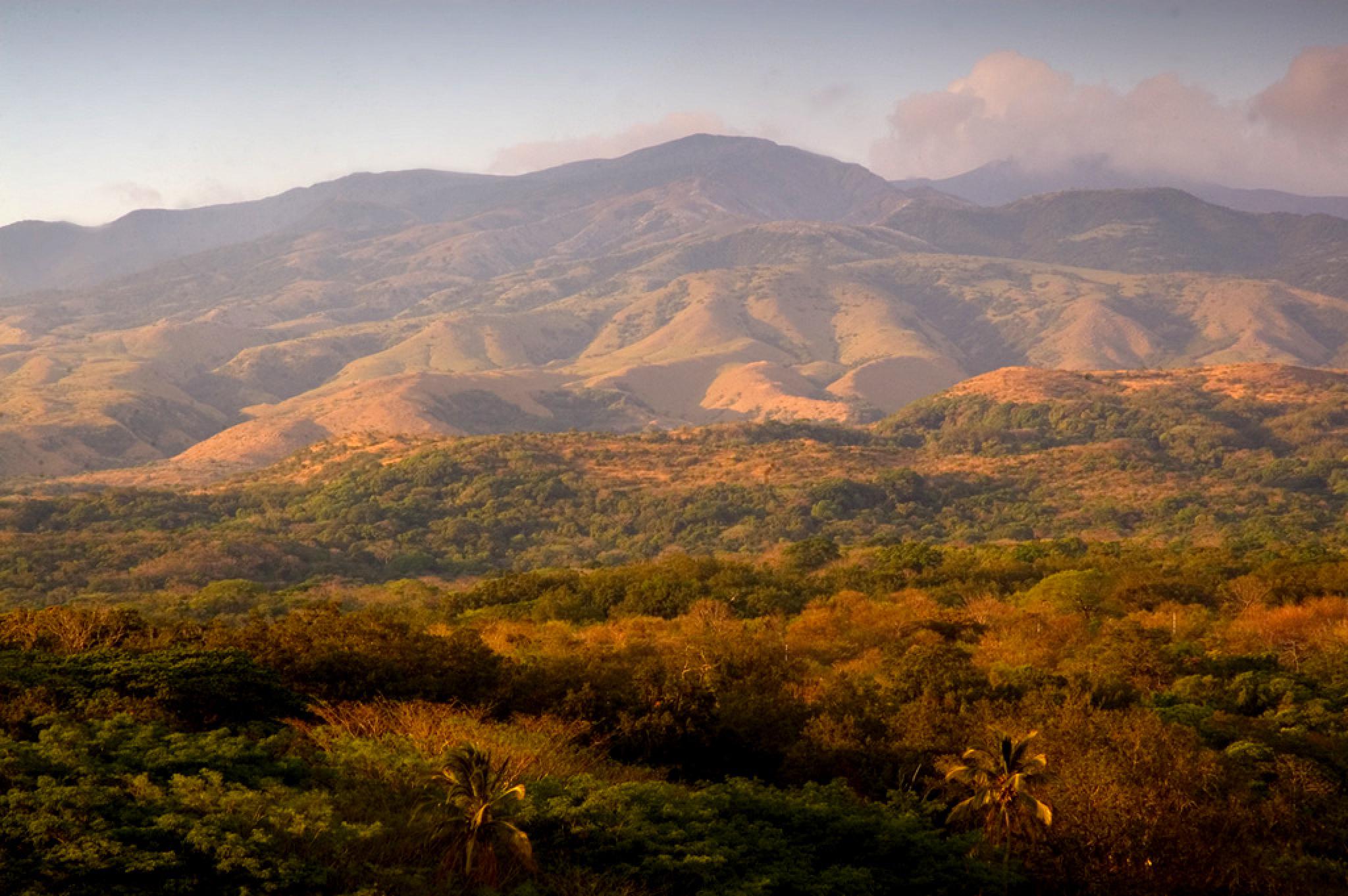 736
Anywhere.com