Your vacation to Costa Rica is going to take you to some incredible places. Share the wonder! Families and groups of friends can bond during hikes through the rainforest, and book stays at spacious beach villas. Students can take the field trip of a lifetime — they'll learn about the environment as well as sustainability. We know different people want different things, and we can easily arrange that everybody in your group gets to take the tours that they want.
Group Vacations In Costa Rica
The more the merrier—you're rafting, hiking, and zip lining with your favorite people! Book your group getaway to Costa Rica with Anywhere.
Group Vacation Planning
Work with our trip planners to determine flight arrangements, transportation, and accommodations. For a larger group, we can even arrange to have one or two guides accompany your group. Our local experts will help navigate, point out places of interest, and assist with any necessary in-country arrangements.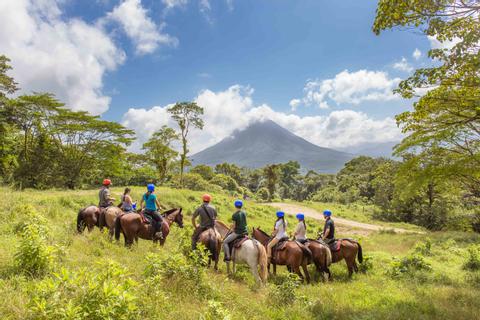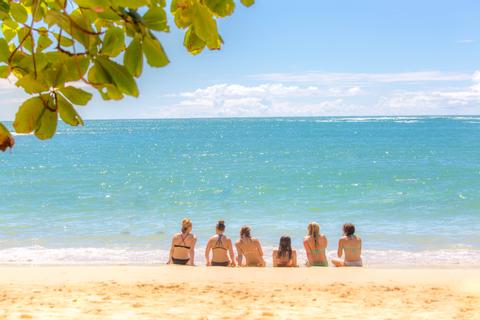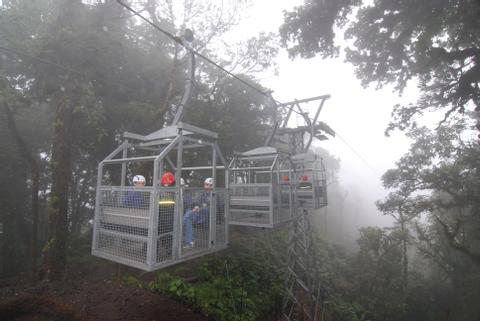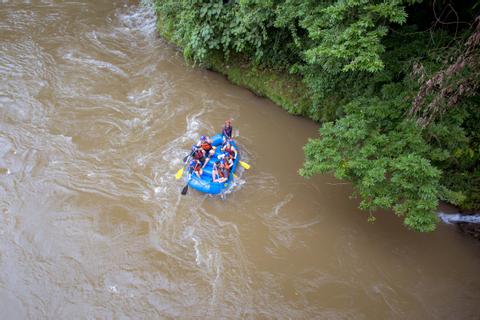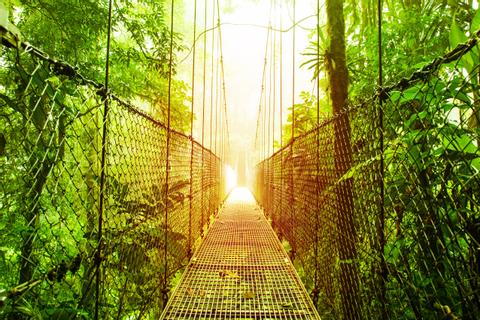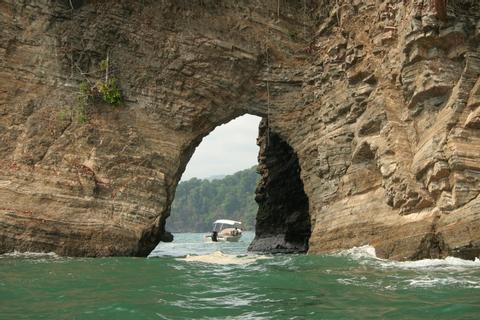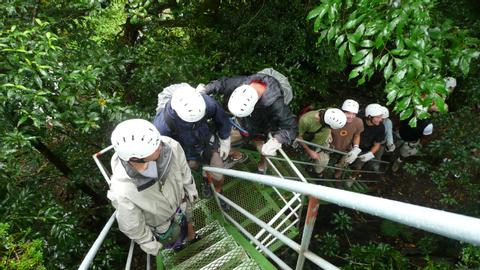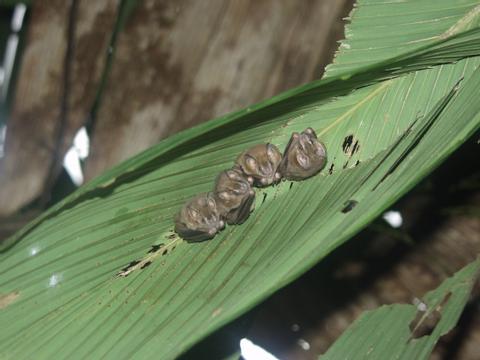 find hotels that make everybody happy
Choose from a variety of lodgings — some good options for groups include beachside hotels, villas, and eco-lodges near one of Costa Rica's many national parks. With bigger groups we can sometimes find discounted rates for accommodations. We work with our providers to make sure that your group can comfortably stay together.
tours and activities for group trips to costa rica
Don't stress — not everyone has to go whitewater rafting. Our travel planners can find something for everyone. Early risers can go on bird-watching tours at dawn, and people who want to sleep late can take a nighttime tour of the jungle. We can find activities to accommodate every activity level, but feel free to opt for total relaxation instead. Some of you just want directions to the nearest beach, and we get it!
tailored itineraries for your group vacation
We can customize your itinerary based on your group's budget and interests. Your travel planner can arrange private transportation of any size, including full-size buses. The sooner we start planning, the better, so contact a trip expert as soon as you can!
---
Customer Reviews
"We have left the Costa Rica with some type of joy, but it would not happen without the hard work of Jessica, which planned the trip for a **group of 12 people for 12 days** from the landing to the departure gates, including 4 transfers across all Costa Rica, 3 hotels and all excursions and adventures in between. They so meticulously planned the trip by including so many third party providers of services, that to make it happen in person would be almost impossible or much more expensive. Plus we have managed to plan together our trip only through emails & web chats without any phone call made - not an easy task of Jessica being 8 hours behind us in time zones. Thanks once again to Jessica and her colleagues."
- Evaldas L.
"We booked a vacation for 28 people(adults and kids) traveling together through Ivannia at Anywhere Costa Rica. We are extremely pleased with the company and more with Ivannia. She picked great tours, hotels , stayed within our budget and everything went so smoothly. They also were able to create a separate itinerary for each family which simplified the booking process since every family paid with their own credit card."
- Zainab K.
Recommended for group trips