Each of Costa Rica's beaches has its own vibe — keep reading to find out which one fits your dream vacation. You can find black sand, white sand, warm water for swimming, and big waves for surfing. Along Costa Rica's Pacific and Caribbean coastlines you can find party towns as well as calm, soft-sand escapes. Pick your beach based on your favorite beach activities, and let us know how you like to spend your time in the sun and sand.
Costa Rica Beach Vacation
Sun, sand, and fun are waiting for you on the beaches of Costa Rica. Plan a warm and sunny beach vacation with Anywhere!
PLAN YOUR BEACH VACATION IN COSTA RICA
Different beaches in Costa Rica have distinctly different vibes. We have a good selection of beach hotels for every budget, as well as spacious, luxurious beach villas. Our local travel experts can help you design your trip, and manage your lodging, transportation, and activity bookings at not extra cost.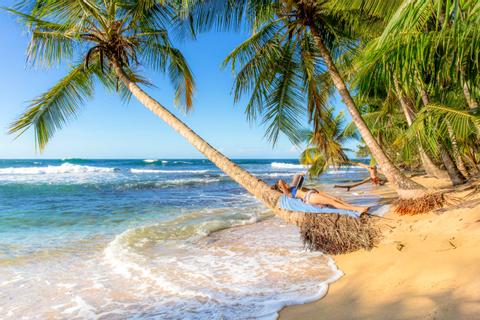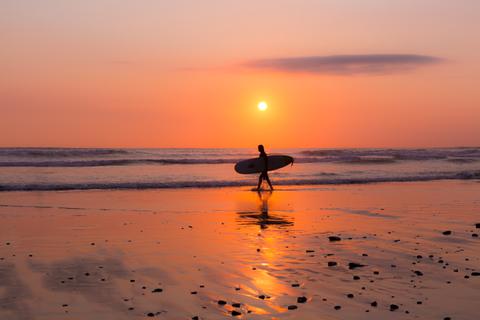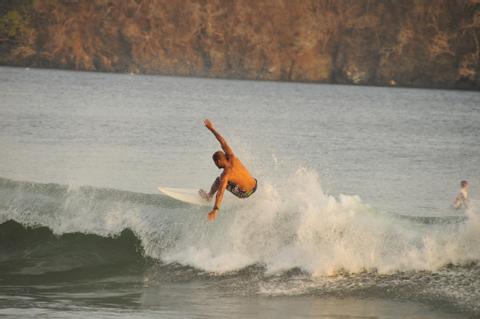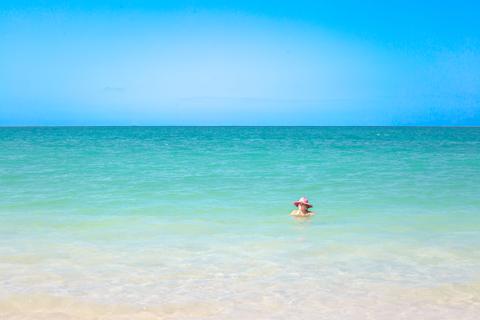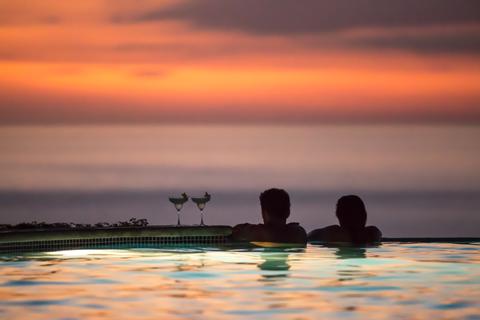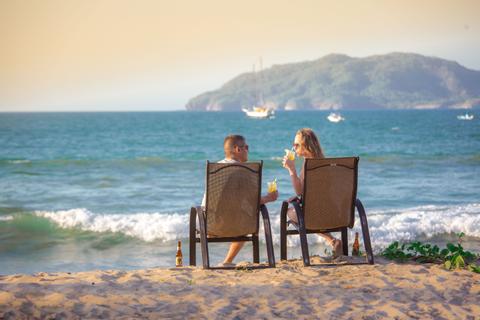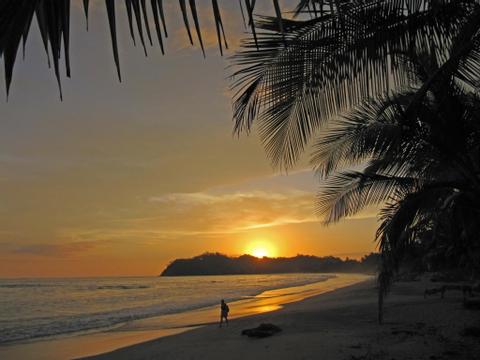 find beaches off-the-beaten path
Costa Rica has beaches all over the country, but you'll find some of the nicest and most secluded on the Nicoya Peninsula. Sámara is a pristine, white- sand beach on a bay with calm water and ideal swimming conditions. Montezuma and Mal Pais-Santa Teresa are more bohemian, and may appeal to younger travelers who are looking for a party.
costa rica's pacific coast
If you're interested in renting a car, plan a road trip to see the beaches along Costa Rica's Pacific coast. In the Guanacaste region you can start at the beach of Playa Hermosa and work your way down the Pacific Coast — make stops at Playa Flamingo, Brasilito, and Playa Conchal before finally ending up in Tamarindo, which is one of Costa Rica's most popular beach destinations.
south pacific beaches
caribbean coast beaches
Costa Rica's Caribbean coast also has up-and-coming beach destinations, like Puerto Viejo de Limón and Cahuita. Look out for bright blue water and awesome surf spots.
osa peninsula beaches
your trip expert is ready to tell you more!
This page could only fit some of our favorite beaches, and there are many more to explore. Our friendly travel specialists can fill you in on the complete range of beach destinations and tours. We'll do the planning — all we ask is that you remember to pack your swimsuit!
---
Customer Reviews
"Alfonso Fernandez and the excellent team at Anywhere CR really put together a fantastic vacation for our family of 5 (Mom, Dad, boys 10 and 12, girl 6). They patiently worked with us beforehand, taking the time to understand our key motivators for the trip. The itinerary we followed was excellent. SO much fun in Manuel Antionio, great beach, and so much fun to watch the "morning monkeys" go through the trees each day. Catamaran tour was very nice. Nice crew. Fishing turned out great. Very nice captain and first mate. My son caught a large Roosterfish that he will remember forever. Manuel Antonio national park tour was excellent, our guide was very knowledgeable and saw SO many different species of animals. We spend every afternoon body surfing and playing beach soccer. Loved the location and the people. Alfonso - all your recommendations were excellent, and accurate to what you explained. Showing up in a new country with a simple itinerary from Anywhere Costa Rica allowed me to completely relax, follow the script, and thoroughly enjoy Costa Rica. Thank you, Thank you, Thank you!"
- Robert K
"Knowing we were coming into Liberia, Lester designed a trip that hit 4 different areas – La Fortuna, Monteverde, Santa Teresa and Tamarindo – that allowed us to experience the volcano area, the cloud forest and some great beach towns."
- Lynda C
Recommended for beach trips