Casa Chameleon is a luxurious resort in the surf town of Mal Pais, which is located on the coast of the Nicoya Peninsula. It has a look defined by natural materials and old-world elegance.
Featured in:
Luxury, Honeymoon, Hilltop, Adults Only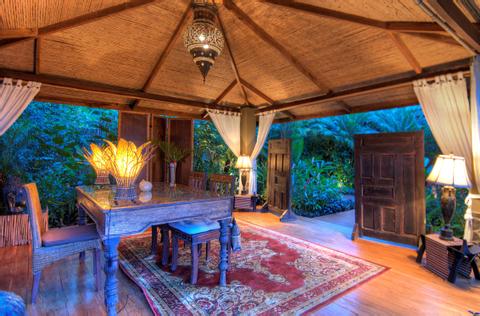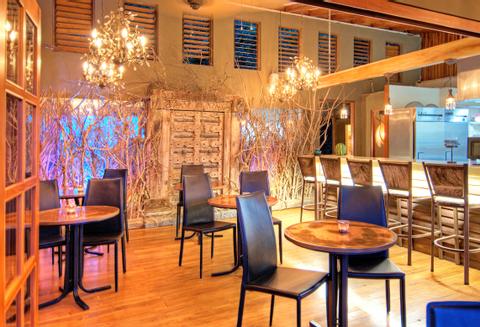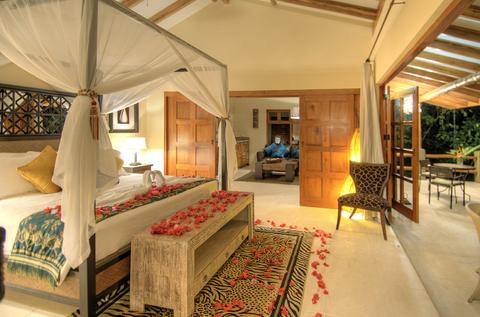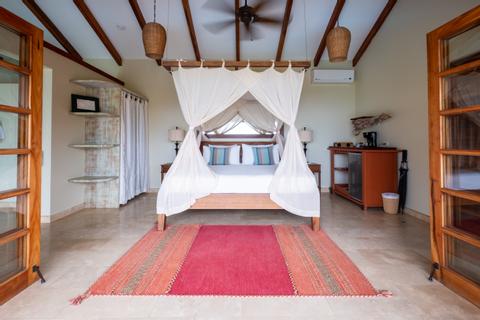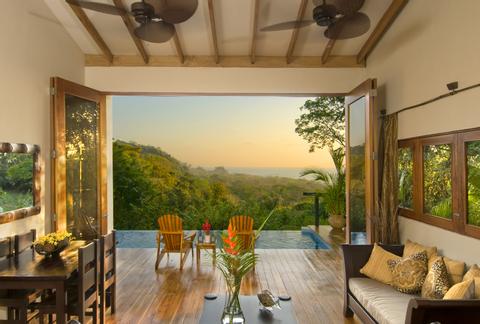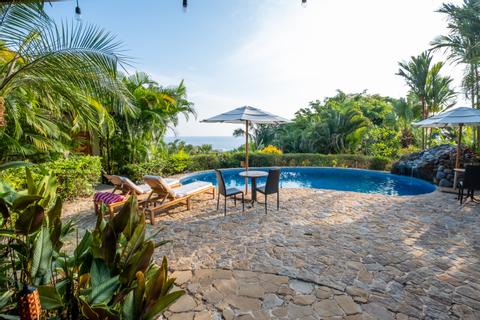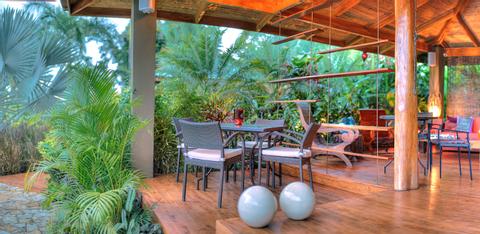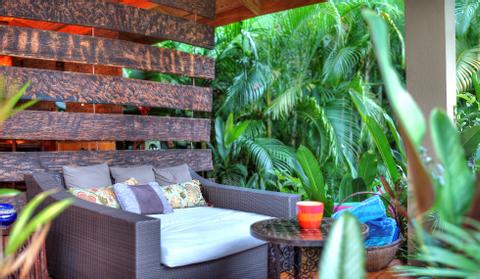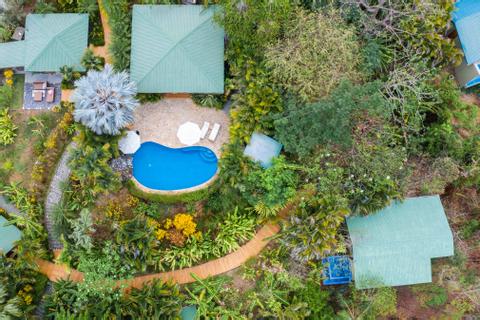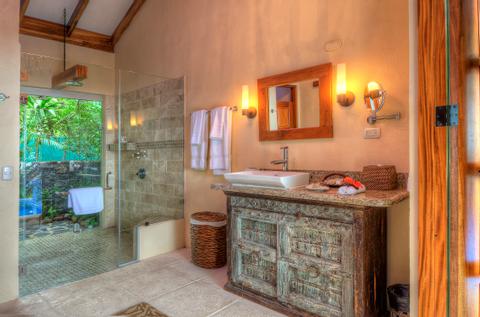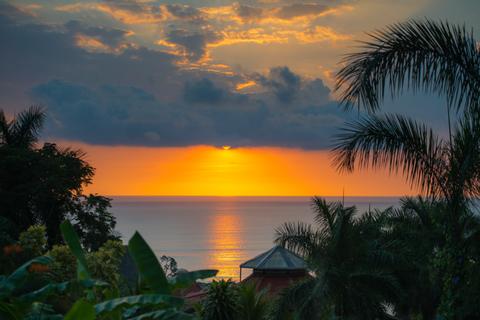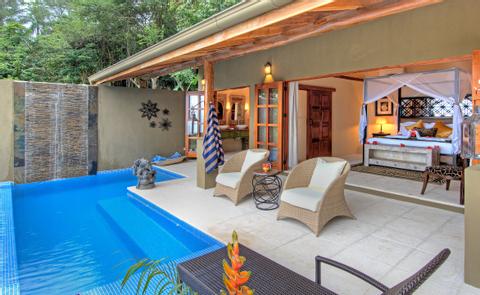 3:00 p.m. check in
11:00 a.m. check out
No children allowed
Swimming Pool
Restaurant in Hotel
Spa Services
Attractions & Sites
Visitors come to this beach to test their surfing skills. Farther down the coast you can also visit the beaches of Santa Teresa. It's possible to schedule snorkeling, fishing, and scuba diving trips. On the edge of the beach you'll see a dense jungle that offers a habitat for monkeys and other rainforest critters.
While you're in the area you should also make a visit to the Cabo Blanco Natural Reserve for a hike through the rainforest. Go to the hotel pool, where in addition to swimming you can admire an incredible view of the jungle and beach. While you're at the pool you can order cocktails. You can visit the spa for massages, skin treatments, and hair styling. Guests can also go to the outdoor terrace that serves as an exercise space. Guests can choose from six villas on the landscaped grounds. Each has a view of the ocean in the distance.
These villas offer beautiful settings and privacy — they're ideal for honeymooning couples. You can enjoy the view from the hammock on the villa's terrace, and while you're here you can treat yourself to a daily dose of the private plunge pool. Use the Wi-Fi and the iPod docking station to ensure there's never a dull moment. These villas have furnishings made from teak and wood, and they come with convenient amenities like mini fridges, coffee makers, and fans, as well as air conditioning. Store your valuables in the villa's safety deposit box.
Each villa has a private bathroom that is stocked with local, organic products. They're equipped with rain showerheads and hair dryers. You can eat breakfast, lunch, and dinner at the hotel restaurant, although dinner requires a reservation. Food here features inventive interpretations of Costa Rican dishes. The dining room has an open kitchen and a view of the surrounding landscape. In the villages of Mal Pais and Santa Teresa you can also find a couple of restaurants.
More Property Amenities
Air Conditioning
Mini Refrigerator
Coffee Service
Safe Deposit Box
Fan
Hammocks
Hair Dryer
Mini Bar
Yoga Lessons
Gardens
Beach Access
Internet Access
Accommodations
Air Conditioning
Balcony
Fan
Hair Dryer
Mini Bar
Safe Deposit Box
Living Room
Porch
Air Conditioning
Balcony
Fan
Hair Dryer
Hot Water
Mini Bar
Safe Deposit Box
Living Room
Porch
Air Conditioning
Balcony
Fan
Hair Dryer
Mini Bar
Safe Deposit Box
Feedback from Travelers
Casa Chameleon was the highlight of our trip - what a place! The grounds are absolutely stunning, and the resort feels so private and secluded, but what sets this hotel apart from any other I've ever stayed in is the people! We were so sad to leave all our new friends at CC. Racquel, Pia, Ron, Rob, Oscar, Betto and every other person we encountered during our time at CC was amazing. We absolutely 100% will recommend Casa Chameleon to our friends and family, and we cannot wait to return!