Enjoy 'barefoot luxury' within the Puntarenas Province at Nantipa, an official member of Small Luxury Hotels of The World. You'll be nestled within the quintessential beach town of Santa Teresa along the exquisite Nicoya Peninsula. Indulge in enjoying nature and relaxation.
Featured in:
Beachfront, Luxury, Honeymoon, Great for Families, Best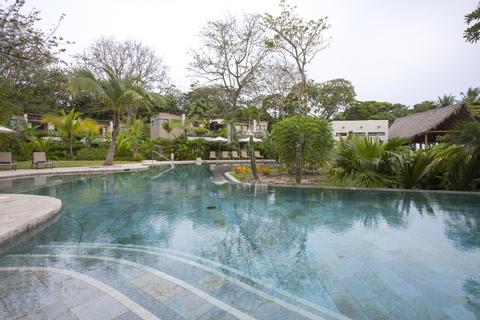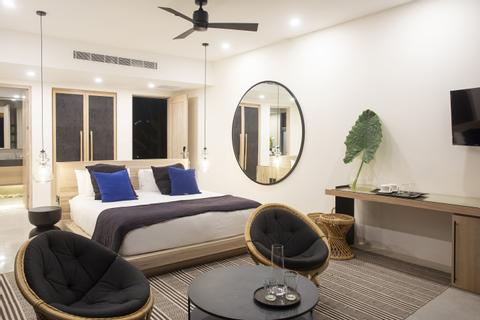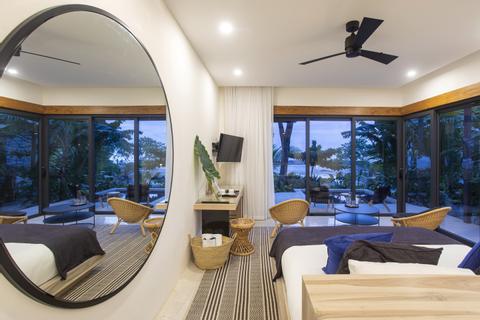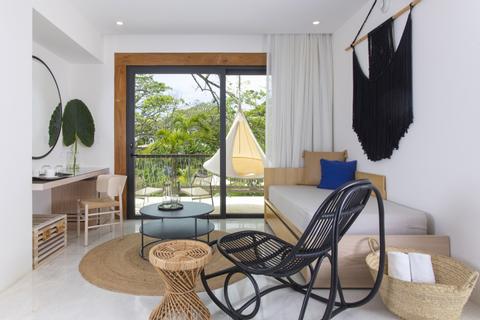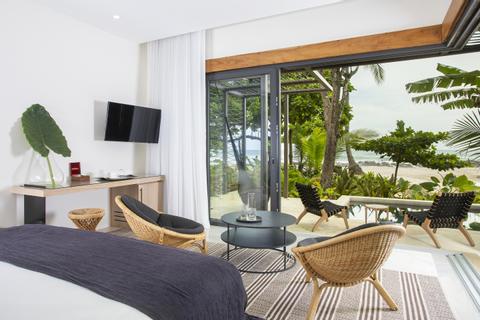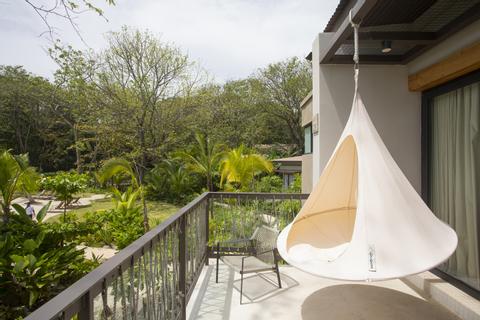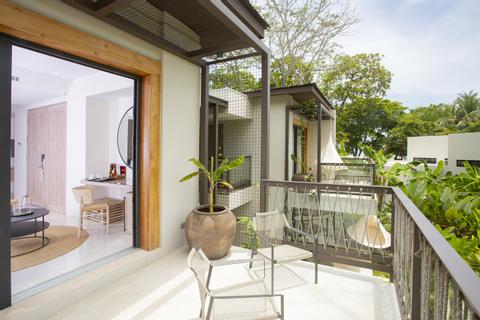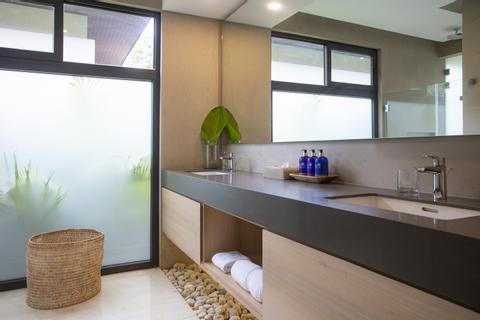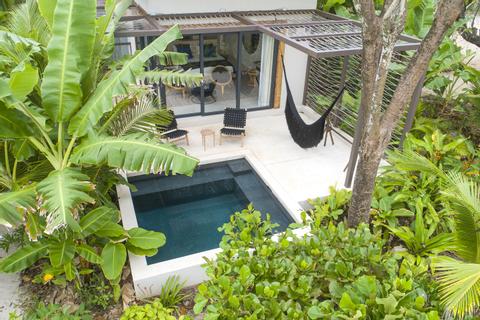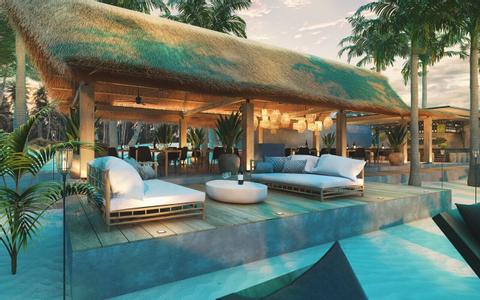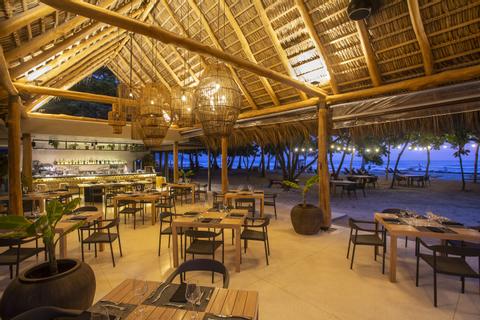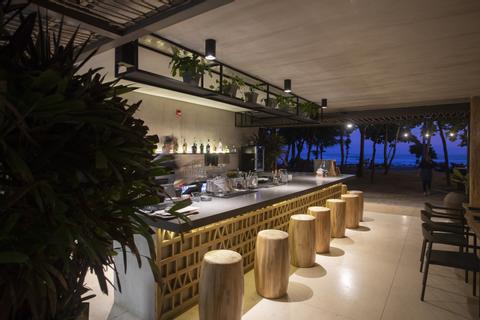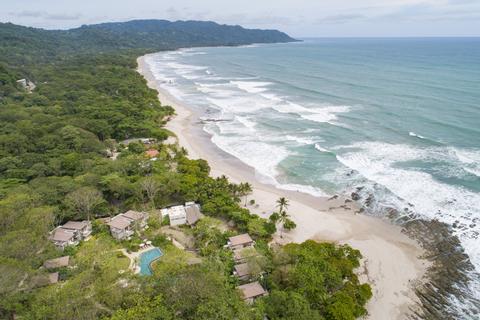 Promotions
4x3 Special
–
Valid for stays between Sep 1st, 2022 to Oct 25th, 2022.
Stay four nights for the price of three.
3:00 p.m. check in
12:00 p.m. check out
Restaurant in Hotel
Spa Services
Swimming Pool
Attractions & Sites
In the old Chorotega language 'Nantipa' translates to 'blue,' and that is precisely what you will enjoy during your stay — a series of jewel toned colours, courtesy of nature. Be swept away by the sapphire ocean; become dazzled by emerald foliage as it dances in tropical breezes, and get lost in the warm embrace of amber and topaz sunlight and sand. How could it possibly get any better than this?...
How about an onsite restaurant boasting local produce and some of the fresehst seafood you've ever tasted, and unique cocktails infused with regional fruits? There's also the level of privacy you'll enjoy at Nantipa, as the property is heavily forested. Bonus? You won't have to contend with too many tourists whilst you explore Nantipa's 155 meters (450 feet) of beachfront — this 2.3 hectare (5.7 acre) property only offers 15 bungalows.
Stay in one of eight 'Nanaku' bungalows (which means 'home' in Chorotega), and enjoy 65 square meters (700 square feet) of space. Choose the layout you need and opt for one king bed or two queen beds in your sleeping quarters, with the added benefit of a pullout sofa bed in your living space. You'll also have beautiful ocean, garden, or pool views from your terrace or balcony. This bungalow is recommended for families.
Choose one of seven 'Ninta' bungalows (which means 'beach' in Chorotega), and you'll be as close to the beach as is legal. The sand is right outside of your door, and the 80 square meters (800 square feet) of space at your disposal — as well as a king size bed, double indoor/outdoor shower, a private 3.5 x 3.5 meter (10 x 10 ft) pool, and terraces. This bungalow is recommended for honeymooners and couples seeking a romantic getaway.
Whichever bungalow you choose, you'll have access to hammocks, a dining space, minibar, climate control, desk, Wi-Fi, flat screens with cable television, and a private bathroom — not to mention, luscious views.
Stay in one of the world's five UNESCO 'Blue Zones,' and treat yourself to yoga, canopy tours, horseback riding on the beach, surfing lessons, an ATV ride to the Montezuma Waterfalls, and more. Spend your next vacation soaking up the 'Pura Vida' lifestyle when you enjoy the unpretentious luxury of Nantipa.
Main amenities Bungalow with terrace or balcony Ocean, garden, or pool views Wi-Fi Onsite restaurant Flat screen with cable TV.
Feel at home Ample space Hot water Private bathroom.
More Property Amenities
Air Conditioning
Beach Access
Cable TV
Fan
Hot Water
Mini Bar
Mini Refrigerator
Ocean View
Accommodations
Ninta Garden View Bungalow
Sleeps 2
Air Conditioning
Cable TV
Fan
Hot Water
Mini Bar
Mini Refrigerator
Beach Front Villa
Sleeps 8
Air Conditioning
Cable TV
Fan
Hot Water
Mini Bar
Mini Refrigerator
Living Room
Ninta Ocean Front Bungalow
Sleeps 2
Air Conditioning
Cable TV
Fan
Hot Water
Mini Bar
Mini Refrigerator
Feedback from Travelers
The resort is great! A few kinks to work out being new, but the pool was great! The staff needs to be a little more proactive on approaching people for drinks, refills, etc but once they learned your names and habits it was better. The food was pricy here, but tasted very good. Drinks also pricy but very good. Fabiola was a terrific bartender with great drink explanations, always smiling and some great local food recommendations. Cevecheria I'd give a 10/10, same with El Facon and Katana Restaurants. Great experience and the staff was all very friendly.